Photo Flash: First Look at Robert Wilson's ZINNIAS - THE LIFE OF CLEMENTINE HUNTER World Premiere
The World Premiere of
Robert Wilson
's New Opera, ZINNIAS - THE LIFE OF CLEMENTINE HUNTER, will perform January 26 - February 3, 2013. It is only when the curtain goes up that the truth is told. Get a first look at the show in rehearsals in the photos below!
With a working process as intuitive, unique, meticulous, and enigmatic as the resulting shows, it is a blind gamble to predict much about any Robert Wilson production, except its riveting genius. Aside from music steeped in Southern blues, traditional hymns and chants and zydeco, with less than three weeks out on the world premiere of Wilson's "Zinnias - The Life of Clementine Hunter" at Peak Performances, January 26-February 3, only the facts of the show can be revealed with certainty.
Clementine Hunter (1887-1988) was a self-taught African-American visual artist whose work Wilson was first introduced to on a family trip from Waco, TX to Louisiana where Hunter lived and workeD. Wilson was 14 at the time. Hunter, who was born on Hidden Hill cotton plantation near Cloutierville, LA, did not begin painting until she was in her mid-fifties. Her work, full of vibrant color, chronicled the side of plantation life that was "over the fence and across the road."
(See attached biography).
An opera in one act, the show's concept, direction, set and light are by Robert Wilson; the music and lyrics are by Bernice Johnson Reagon and Toshi Reagon. Jacqueline Woodson is responsible for the story and book. The costumes are designed by Carlos Soto; Scott Bolman is the assistant light designer; Jakob Oredsson is the assistant set designer; Lynsey Peisinger is the assistant director.
The performers are Cornelius Bethea, Nat Chandler, Carla Duren, Francesca Harper, Karma Mayet Johnson, Jennifer Nikki Kidwell, Josette Newsam-Marchak, Robert Osborne, Charles E. Wallace and Darynn Zimmer with Sheryl Sutton. The musicians are Robert Burke, Fred Cash, Juliette Jones, Jason Walker and Adam Widoff.
"Zinnias - The Life of Clementine Hunter" is produced by Peak Performances at Montclair State University.
The performance is one hour and a half with no intermission at The Alexander Kasser Theater at Montclair State University, located at 1 Normal Avenue, Montclair, New Jersey. Tickets are $15, and are available at the box office, www.peakperfs.org, or by calling 973-655-5112.
Photo Credit: Stephanie Berger



Charles E. Wallace, Francesca Harper, Cornelius Betha, Carla Duren, Jennifer Nikki Kidwell, and Josette Newsam-Marchak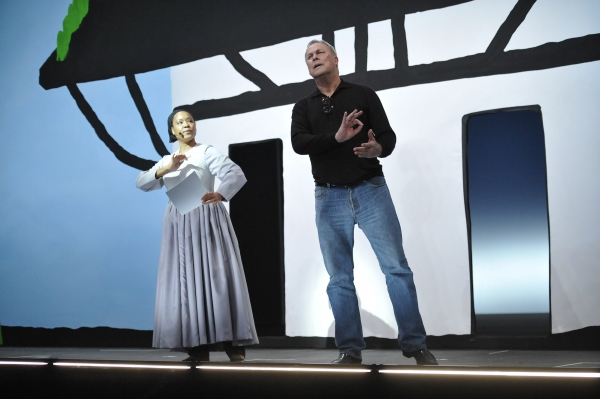 Karma Mayet Johnson and Director Robert Wilson

Karma Mayet Johnson and Director Robert Wilson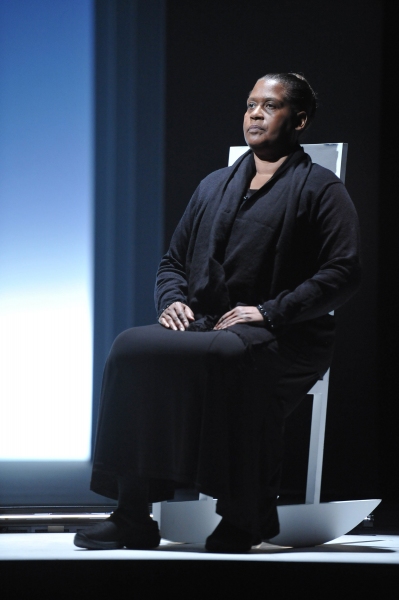 Sheryl Sutton

Jennifer Nikki Kidwell, Josette Newsam-Marchak, Director Robert Wilson, Francesca Harper, and Cornelius Betha

Karma Mayet Johnson, Cornelius Betha, and Jennifer Nikki Kidwell

Josette Newsam-Marchak, Carla Duren and Charles E. Wallace

Related Articles
View More Opera

Stories
More Hot Stories For You