Five Singers Named 2018 Winners Of The Metropolitan Opera's National Council Auditions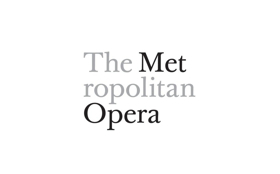 After many months of competitions at the district, regional, and national levels, five singers have been named as the winners of the nation's most prestigious vocal competition, the Metropolitan Opera National Council Auditions. Each winner receives a $15,000 cash prize and the exposure that comes with winning the competition that launched the careers of many of opera's biggest stars.
This year's winners are Jessica Faselt, 25, soprano (Upper Midwest Region: Iowa City, IA); Madison Leonard, 26, soprano (Middle Atlantic Region: Coeur d'Alene, ID); Ashley Dixon, 26, mezzo-soprano (Northwest Region: Peachtree, GA); Hongni Wu, 23, mezzo-soprano (Eastern Region: Jingdezhen, China); and Carlos Enrique Santelli, 26, tenor (Western Region: Orlando, FL).
Earlier this afternoon, this year's finalists performed on the Met stage in the final phase of the competition. Each finalist sang two arias with the Met orchestra, led by Bertrand de Billy. The audience for the Grand Finals Concert included artistic directors of leading opera companies, artist managers, important teachers and coaches, music critics, and many other industry professionals with the potential to play an influential role in the career of a young singer.
The Met Auditions, currently in their 64th year, were the public's first introduction to many of today's best-known stars, including Renée Fleming, Susan Graham, Frederica von Stade, Deborah Voigt, Lawrence Brownlee, Thomas Hampson, Eric Owens, Angela Meade, Nadine Sierra, Jamie Barton, and Ryan Speedo Green. Recent winners who have gone on to embark on major operatic careers include Paul Appleby, Anthony Roth Costanzo, Lisette Oropesa, Susanna Phillips, and Alek Shrader. Over 100 singers who participated in the National Council process early in their careers are on the Met's roster in the current season.
The Grand Finals Concert featured a performance by guest artist Bryan Hymel and host Joyce DiDonato. The concert was recorded for broadcast at a later date on public radio stations across the United States.
The remaining four finalists, Danielle Beckvermit, 25, soprano (Eastern Region: Kingston, NY); Emily Misch, 28, soprano (Eastern Region: Santa Monica, CA); Megan Grey, 24, mezzo-soprano (Upper Midwest Region: Cedar Falls, IA); and Gretchen Krupp, 25, mezzo-soprano (Central Region: Manassas, VA), each received a cash prize of $5,000.
The regional and district-level auditions, held across the U.S. and Canada, are sponsored by the Metropolitan Opera National Council and administered by National Council members and hundreds of volunteers from across the country. Given the reach of the auditions, the number of applicants, and the program's long tradition, the Metropolitan Opera National Council Auditions are considered the most prestigious competition for singers seeking to launch an operatic career.