BWW Preview: Summertime and the Music is Easy, in the Northeast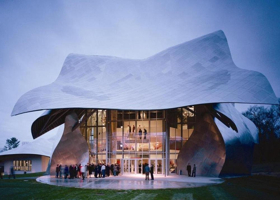 If you can't get enough of operas, symphonic concerts and a few musical theatre pieces thrown in for good measure, have I got a summer for you! Start in New York City and head north--almost around the corner, or a weekend (or more) away--and you'll find more than enough to keep you happy during the sultry weather ahead. (Even if it doesn't turn out quite so sultry...) It covers the gamut from Handel to Puccini, from serial podcasts to light opera, from dramma serio to musical comedy, with an added emphasis on Leonard Bernstein as the music world celebrates his 100th birthday.
NY Opera Fest
Various sites in New York
Through June 30
Two years ago, New York Opera Alliance (NYOA)-- a consortium of New York opera companies and producers--began an annual New York Opera Fest, a two-month celebration of opera with the emphasis on small companies, in conjunction with Opera America. They call it "a raw, un-sanitized snapshot of all that opera is, has been, and can be."
This year's Fest started in May and has already had a few world premieres--but there's still much more on tap through the month of June. In fact, there's the Opera on Tap company that, on June 13-14, is presenting HANSEL AND GRETEL: THE PLAYGROUND OPERA, collaborating with three classes of third graders, 425 West 130th St, New York, NY 10027.
If you work fast, you might get into one of the sure-to-be-highlights: Unison Media's THE ROSE ELF by David Hertzberg that's being done in the catacombs at Green-Wood Cemetery through June 10! There's also Amsterdam Opera's LA FAVORITA by Donizetti, Operamission's bingewatchable behind-the-scenes look at Handel's Teseo, and much more.
Met Summer Recital Series in NYC Parks
New York City
June 11-29
Once upon a time, the Met took full-scale productions of operas to various parks with some of the biggest stars on its roster. Today, economics being what they are, the Met brings us recitals of arias and duets from popular operas, featuring exciting voices, both established and up and coming.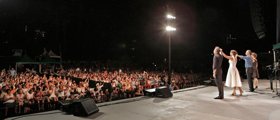 The outdoor series takes place in parks all over the city, kicking off Monday, June 11, at SummerStage in Central Park, with an evening of arias and duets from popular operas. The first two recitals feature three star Met singers: soprano Latonia Moore, tenor Mario Chang, and baritone Joshua Hopkins. The four subsequent recitals showcase three exciting young artists: soprano Gabriella Reyes de Ramírez, tenor Gerard Schneider, and baritone Adrian Timpau.
Performances:
Central Park SummerStage, Jun 11 at 8pm
Brooklyn Bridge Park, Pier 1, June 13 at 7pm
Clove Lakes Park (Staten Island), June 21 at 7pm
Williamsbridge Oval (The Bronx), June 23 at 3pm
Jackie Robinson Park (Manhattan), June 27 at 7pm
Socrates Sculpture Park (Queens), June 29 at 7 pm
Caramoor
June 16-July 29
Katonah, NY
In its 73rd summer season, Caramoor is going through some changes. Will Crutchfield, who has led the bel canto programming in recent seasons has moved on to the Purchase Performing Arts Centre (see separate listing) and Caramoor is giving a taste of its future emphasis on early music.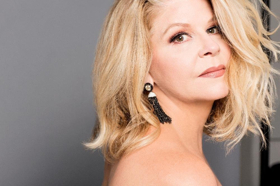 After an opening event on June 16 starring multiple Tony-winner Audra McDonald, the main offering in the Venetian Theater brings Handel-expert Nicholas McGegan and his period instrument ensemble, the Philharmonia Baroque Orchestra, in a performance of Handel's pastoral opera from 1736, ATALANTA. It tells of kings and queens, shepherds and shepherdesses, mistaken identities, jealousy, and last-minute resolutions for a happy ending. The cast features the early music specialist, soprano Sherezade Panthaki. While it's not filled with many of Handel's greatest hits, it does feature "Care selve," often heard on concert programs. July 22 at 4pm.
More mistaken identities abound in the early Mozart opera, LA FINTA GIARDINIERA, performed by the innovative On Site Opera, which performed this special English adaptation in New York and Atlanta. It will be performed in Caramoor's Sunken Garden, featuring alumni from our former Bel Canto Young Artists program. July 13 at 7pm.
Chanticleer, which has been called "the world's reigning male chorus," makes its Caramoor debut on July 26 at 7pm with a 40th anniversary concert that includes everything from Palestrina and Lassus, to Chen Yi and Matthew Aucoin, to Rodgers & Hart and spirituals.
Also on the schedule are a pair of acclaimed mezzos who are familiar from the Met: Isabel Leonard (who shows up this fall in the new Nico Muhly opera MARNIE) performs Spanish songs with guitarist Sharon Isbin on June 28. Susan Graham closes the summer season with arias from Handel's ARIODANTE and ALCINA and Mozart's LE NOZZE DI FIGARO and LA CLEMENZA DI TITO with Caramoor's Orchestra-in-Residence, the Orchestra of St. Luke's, conducted by its Principal Conductor designate, Bernard Labadie, on July 29 at 4pm.
As with many companies across America, Leonard Bernstein 100th birthday is a cause for celebration at Caramoor, with excerpts from many of Bernstein's musicals: WEST SIDE STORY, CANDIDE, WONDERFUL TOWN, PETER PAN, 1600 PENNSYLVANIA AVENUE, and ON THE TOWN. They will be performed by a quartet from Broadway: Mikaela Bennett, Bryce Pinkham, Ben Davis and Alysha Umphress, who was the sensational Hildy in the last Broadway revival of ON THE TOWN, under the baton of Ted Sperling. July 14 at 8pm
Bard SummerScape
Annandale-on-Hudson, NY
June 28-Aug 1
The 15th annual Bard SummerScape festival celebrates one of Russian Romanticism's seminal composers, with "Rimsky-Korsakov and His World," which offers an intensive examination of his life and times. It also presents a fully staged grand opera by his compatriot and contemporary Anton Rubinstein, THE DEMON. This rare new production is by European Opera Prize-winner Thaddeus Strassberger. Performances on July 27 at 8pm, July 29 at 2pm, August 1 at 2pm, August 3 at 2pm, and August 5 at 2pm, at the Fisher Center's Sosnoff Theater. (There will also be a film series exploring "Rimsky-Korsakov and the Poetry of Cinema.")
Bard's contribution to the Leonard Bernstein festivities is a dark new take on his rarely performed gem PETER PAN, commissioned from Olivier Award-winning director Christopher Alden. Performances begin on June 28 at 7pm and continue through July 22. See the website for details and tickets.
Regina Opera
Brooklyn, NY
June 21-30
The Regina Opera, that feisty little company in Brooklyn has a pair of free summer concerts in "the borough of Kings": June 21 at 2pm at the Make Music NY Festival bandstand, 5120 5th Avenue; and June 30 at 1:30, 16 Brighton First Road. For more information, visit their website.
Opera Saratoga Summer Festival
Saratoga Springs
June 29 - July 15, 2018
Opera Saratoga opens its summer season at The Spa Little Theater in Spa State Park with Franz Lehar's THE MERRY WIDOW, with performances on June 29 at 7:30pm; July 1 at 2:00pm; July 8 at 2:00pm and July 13 at 7:30pm. Cecilia Violetta Lopez--memorable in Rossini's OTELLO at Loft Opera--will be heard as Hanna Glawari, the title role, conducted by David Alan Miller and directed by Michael Hidetoshi Mori.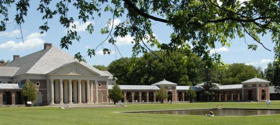 The opera on the schedule that piqued my interest most is VINKENSPORT, or THE FINCH OPERA (first heard in a different form in 2010), by the stellar musical team of David T. Little and Royce Vavrek, who did DOG DAYS and JFK. It's being done in a new performing edition commissioned by Opera Saratoga in a world premiere production. The opera is part of a double bill with the American premiere of ROCKING HORSE WINNER (2016), with music by Gareth Williams and libretto by Anna Chatterton, based on a DH Lawrence short story.
Gian Carlo Menotti's 1950 opera (first done on Broadway) THE CONSUL will be heard on July 7 at 7:30pm, July 9 at 2:00pm and July 15 @ 2:00pm, conducted by Andrew Bisantz and directed by Lawrence Edelson, who heads the company.
Glimmerglass Opera Festival
Cooperstown, NY
July 7 - August 25
Whether you're looking for a Pulitzer-prize winning opera about World War I, a Janacek take on the animal world, a haircut from Rossini or, yes, more Leonard Bernstein, the Glimmerglass Opera Festival has something to offer.
One more event marking the 100th anniversary of Leonard Bernstein's birth: the 2018 Festival near Cooperstown, NY will open with the classic musical WEST SIDE STORY, featuring the original Jerome Robbins choreography, recreated by choreographer Julio Monge. David Charles Abell, who led the Glimmerglass production of KISS ME, KATE, conducts. WEST SIDE STORY is a co-production with Houston Grand Opera and Lyric Opera of Chicago. Performances will take place July 7 through August 24, 2018. Check the Festival's website for exact dates.
(The production will be complemented by performances of Bernstein's one-act TROUBLE IN TAHITI on August 7, 12 and 20, a concert featuring his work, and a conversation with Bernstein's daughter, Jamie Bernstein.)
Observing the centenary of the end of World War I, Kevin Puts and Mark Campbell's Pulitzer Prize-winning SILENT NIGHT is a fascinating and moving--not to mention musically gorgeous-- telling of the story of "the Christmas Truce of 1914." The opera, based on the film, "Joyeux Noel," retells the events from the front lines of World War I in 1914, when Scottish, French and German soldiers put their weapons down and emerged from the trenches to share cigarettes and brandy and exchange gifts. This co-production with the Wexford Festival Opera and Atlanta Opera is directed in his Glimmerglass debut by Tomer Zvulun, Atlanta Opera's General and Artistic Director, who created it at Wexford to critical acclaim. Nicole Paiement--a Glimmerglass favorite--conducts. The production will run July 15 through August 23, 2018.
(As a fitting addition to the opera's performance, bass-baritone Eric Owens will offer a tribute to veterans in a concert entitled "Over There" on July 22.)
A new, inventive production of Janacek's THE CUNNING LITTLE VIXEN, with a new English translation by Kelley Rourke, will be directed by E. Loren Meeker and feature 2018 Artist in Residence and Artistic Advisor Eric Owens in the role of the Forester and soprano Heidi Stober as the Vixen. Music Director Joseph Colaneri will lead the Glimmerglass Festival Orchestra, noting, ""The humanness of Jana?ek's musical and philosophical approach is derived from his lifelong study of the folk songs of his native Moravia." The production will run July 8 through August 25.
Another new production is the Rossini classic IL BARBIERE DI SIVILIA (THE BARBER OF SEVILLE) in a family-friendly and comedic staging by Francesca Zambello with set design by John Conklin. BARBIERE will be sung in Italian and will run July 14 through August 25.
On August 19, famed baritone Thomas Hampson celebrates America's history of song in "Song of America: Our Story," written with Royce Vavrek, librettist for the Pulitzer Prize-winning ANGEL'S BONE, and developed with Glimmerglass Artistic and General Director Francesca Zambello. It explores the influential people and monumental events that helped create and define "the land of the free." In this world premiere event, Hampson mixes the songs with personal anecdotes and offers historical monologues and readings of his favorite poetry.
See Part Two of the series for more concerts, operas and other events this summer.
Related Articles View More Opera

Stories