Resonate and lifeID Join Forces to Revolutionize Music Streaming
Resonate, the ethical music co-op, and lifeID, a leader in blockchain-based, self-sovereign identity solutions, are announcing they have joined forces to improve how music is owned and shared online.
Resonate is a long-time proponent of blockchain technology, using it to enable a more efficient approach to music streaming. To fulfill key features of music ownership, management, user streaming rights and access, Resonate needed to integrate a blockchain-based identity solution.
Enter lifeID, an industry leader developing blockchain-based, public identity infrastructure for companies to enable user-managed identity for their digital and real-world ecosystems.
Identity plays an essential role for Resonate, helping establish ownership rights, publishing rights, as well as determining who can control and profit from their music. It's equally important to be able to identify who can access and stream the music. Working together, Resonate and lifeID will provide a more effective way to offer and manage Resonate's core streaming service capabilities.
"Resonate has solved one of the most important challenges for artists, creators and listeners," says Chris Boscolo, CEO of lifeID. "We are excited to collaborate with Resonate, ensuring their users can confidently maintain privacy and security while enjoying the Resonate platform."
Using the lifeID identity platform, Resonate can now ensure that an artist-owned and managed identity is attached to all musical assets, letting them to retain full control and credit; while fans can securely stream their favorite artists.
"Our new collaborative model is a natural fit. It addresses the needs of both artists and fans," says Resonate CEO and founder, Peter Harris. "I'm really excited that we're partnering with lifeID as they are a fully open-source system, run as a non-profit foundation. They are seeking to work with many other like-minded identity organizations to create universal standards."
About Resonate
Resonate is the ethical music streaming co-op on a mission to rewire the music industry. They're best known for their #stream2own player, which implements an entirely new model of listening to music - one that pays artists per play, and lets listeners own music again. The organization believes that the music industry's issues extend far beyond the world of streaming, and are developing a more comprehensive and fair ecosystem.
Their prime directive is to build a fair environment in which independent artists can build sustainable careers on their own terms, and they believe that technology is their biggest ally in this pursuit. Key in developing a sustainable and secure platform is an efficient and secure system for identity management.
About lifeID
lifeID is developing an open-source, permissionless, blockchain-based identity platform that enables self-sovereign identity, providing users with the simple tools they need to interact conveniently and securely with their entire digital and physical world. The lifeID platform solves a range of issues, from annoying password management, to the hacking and exposure risks inherent in centralized identity data storage.
More Hot Stories For You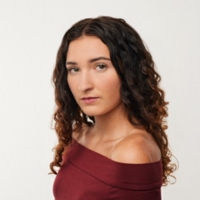 Taydem Shoesmith To Release Debut Single 'Are You Clapping?' On New Year's Eve

November 29, 2022

Having multiple IMDB acting and composing credits to her name, Taydem is now diving into the pop music market with her debut single, 'Are You Clapping?' The electro-pop/dance anthem, written by Shoesmith, comes from a very personal place; one she hopes will connect with listeners.
---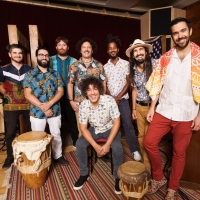 Austin's Superfónicos to Release New Single 'Primera Luz' in December

November 29, 2022

Superfónicos will release their latest single 'Primera Luz,' on Friday, December 2, 2022. It's their first release of 2022 and part of their highly anticipated full length.
---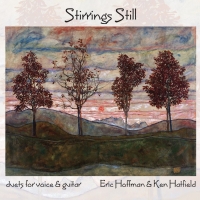 Eric Hoffman and Ken Hatfield to Release Vocal and Guitar Duet Album STIRRINGS STILL

November 29, 2022

ARTHUR CIRCLE MUSIC will present Stirrings Still, an intimate set of duets for voice and guitar, scheduled for release January 24, 2023 on CD, digital download, and streaming, with a vinyl edition to follow in June 2023.
---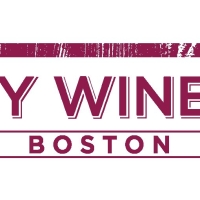 City Winery Boston Celebrating 5th Anniversary With Diverse Attractions In Coming Months

November 28, 2022

City Winery Boston, celebrating its 5th anniversary, announced a series of new shows over the next several months that showcase the diverse entertainment offerings at one of the city's premiere venues.
---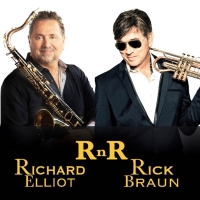 King Center & Brevard Music Group Announces R N R - Richard Elliot & Rick Braun This April

November 28, 2022

The King Center for the Performing Arts along with Brevard Music Group / Regalitos Foundation announces a new show coming to the King Center! "R n R – Richard Elliot and Rick Braun" performing LIVE at the King Center on Saturday April 1 at 7:30 PM.  Tickets on sale this Friday!
---