Eliot Bronson's 'Mercy' to Be Heard in Tonight's Episode of CRIMINAL MINDS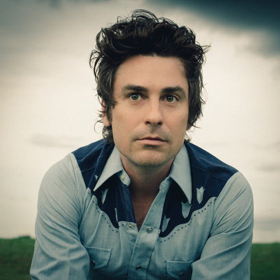 Atlanta-based award-winning Americana singer-songwriter Eliot Bronson will have one of his songs, "Mercy," in the January 24th episode (10 p.m. eastern/9 p.m. central) of the CBS police procedural crime drama television show "Criminal Minds." The song is set to play for about two minutes when the character Agent Jareau learns they've located a killer's victim too late to save her and while she deals with the heaviness of her job. The following week, fans can check out the exclusive premiere of Bronson's latest music video, for the song "Good Enough," on PopMatters.com on January 30th.
"Mercy" and "Good Enough" are both on Bronson's latest album, James, which was released in the fall of 2017 via Rock Ridge Music (with distribution via ADA). Press has praised James; Glide Magazine lauded the album, saying, "The cohesive collection of songs finds this young singer-songwriter in top form as he sings from an honest viewpoint and the similarities to
Bob Dylan
as well as artists like
Ryan Adams
and even
Chris Isaak
are undeniable from the very first song. The album... feels as close to Americana and country rock as it is to folk. ...each infectious song hammers home the realization that he is one of the most exciting up-and-coming artists around right now." Nashville Music Guide echoed that thought, writing, "Bronson takes you on ride of passion, emotion, and thoughtful stories. ...Bronson's new album is packed with great picking, beautiful and honest lyrics, and a foot stomping, knee slapping harp that will leave you wanting more." The Daily Country appreciated that Bronson's album "offers songs that are similar to snapshots - capturing moments, yet often revealing something deeper." Listening Through The Lens called the album "a remarkable statement." James was produced by Grammy Award-winning producer Dave Cobb (Sturgill Simpson, Jason Isbell, Chris Stapleton), who also produced Bronson's self-titled album. Bronson is on the road again soon in support of his new album (see tour schedule below) with dates scheduled in the Southeast, Mid-Atlantic, and Northeast. Bronson has released three critically acclaimed solo albums and, prior to his solo career, was a member of The Brilliant Inventions. He has won such esteemed songwriting awards as first place at Chris Austin Songwriting Contest at MerleFest and Eddie Owen Presents "Songwriter Shootout," and he's been a finalist at Kerrville Folk Festival, Rocky Mountain Folks Fest Songwriting Contest, and New Song Contest Lincoln Center NYC.

Photo Credit: David Joseph
More Hot Stories For You