Delta Deep Rocks Riverbend Festival; Hometown Date Announced
DELTA DEEP, the critically acclaimed blues-based band featuring Phil Collen (lead guitarist of Def Leppard) and
Robert DeLeo
(bassist for Stone Temple Pilots), in addition to Debbi Blackwell-Cook (back-up vocalist for such artists as Michael Buble & Gregory Hines) and Forrest Robinson (drummer for India.Arie,
Joe Sample
& The Crusaders, TLC), blew the roof off the stage on this year's prestigious RIVERBEND FESTIVAL in Chattanooga, TN this past Saturday.
In addition, DELTA DEEP are set to continue their 2016 Sugar Shack Tour with hometown show at the Skyloft in Laguna Beach on September 12th (skyloftoc.com/events). The band will be touring in support of their soon to be released live album 'Delta Deep West Coast Live', featuring songs recorded during the inaugural January Sugar Shack California west coast run. The album, due out later this summer, features full performances from their sold-out shows with fans and critics' alike raving about the bands live show. San Francisco's BAM Magazine said of the show, "the live experience for Delta Deep is one not to be missed...Debbi Blackwell-Cook is mesmerizing!"
Collen initially started DELTA DEEP in 2012 after jamming over the course of a year with friend and relative, Debbi Blackwell-Cook. What started as a casual pairing singing Motown and classic blues staples quickly became a quartet who share a love for soul, funk and the blues when they added STP's Robert DeLeo and India. Arie drummer Forrest Robinson.
To Follow Delta Deep:
Facebook: deltadeepblues
Instagram: @deltadeepblues
Periscope: @DeltaDeepBlues
Website: www.deltadeep.net
Photo Credit: Helen L. Collen
More Hot Stories For You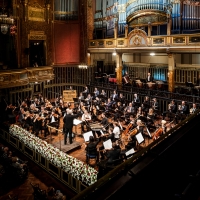 Budapest Symphony Orchestra, Machine De Cirque And More Come To The Hylton Performing Arts Center Winter 2023

December 2, 2022

The Hylton Performing Arts Center continues its 2022-2023 season this January and February 2023 with exciting performances as part of Hylton Presents, Hylton Family Series, and American Roots Series, plus performances by Hylton Center Arts Partners, Mason Arts at the Hylton Center, and a lineup of workshops as part of the Veterans and the Arts Initiative.
---
Dave Stryker Organ Trio, Kurt Elling And More Coming Up At Birdland, December 6 - December 18

December 2, 2022

Get all the details on all of the exciting jazz programming at Birdland Jazz Club and Birdland Theater running December 6 through December 18.
---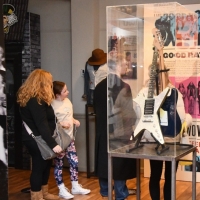 The Long Island Music & Entertainment Hall of Fame Now Open to the Public

December 2, 2022

The Long Island Music & Entertainment Hall of Fame has announced the Grand Opening of the non-profit organization's first physical facility, and Long Island's very first Hall of Fame, on November 25th, 2022, at 97 Main Street, Stony Brook Village, NY.
---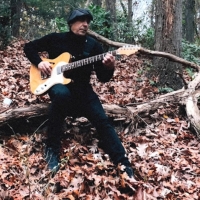 Singer Songwriter Mark Newman Announces New Single 'At The Border' And Live Performance Dates

December 2, 2022

Singer/Songwriter Mark Newman has released the new single 'At The Border' now available on Spotify and all the major music services.
---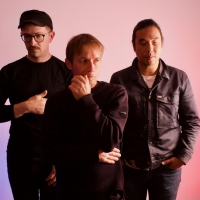 Sunday Morning Pay Tribute To Art Bergmann With Single 'Junky Don't Care'

December 2, 2022

Vancouver's Sunday Morning have just released their latest single with an a-side cover of Art Bergmann's Canadian punk classic Junky Don't Care and a b-side original called Explain the World.
---