Country Singer Chance Moore Releases New Single 'A Little Bit of Missin' You'
"A Little Bit of Missin' You" brings a traditional country style, combined with Chance's smooth, strong baritone.
Country music singer/songwriter and Mississippi native Chance Moore recently released his new single called "A Little Bit of Missin' You." You can listen to the song HERE!

With tender lyrics like I'll do what I have to do, to spend my life loving you, "A Little Bit of Missin' You" brings a traditional country style, combined with Chance's smooth, strong baritone.

"The past few years, I let a whole lot of things distract me from my dream of music," Chance explains. "I put it on the back burner and just worked all the time. Though my business has become a success, music has been there constantly tugging at my heart, not wanting me to let go. And, if I've realized one thing, it's that if you try to run from what you're meant to do in life, you'll be miserable everyday of it. Now, I plan on running the right direction."

About Chance Moore:
From the time he was just a kid, Chance fell in love with country music. He grew up listening to his heroes in the 90's, like George Strait, Alan Jackson and Randy Travis - but, the first time he heard Hank Williams, he was hooked. "I remember it like it was yesterday," he said. "I was at the local drugstore in my hometown and saw one of Hank's albums in there. I talked my grandpa into carrying me back to buy it. I was mesmerized by how Hank could make you feel exactly what he was feeling through his songs. So, not long after, I bought another one, and another, and then another one."
As time went on and he moved off to college, he began to dig into songwriting. After college and over the next several years, Chance worked different jobs to get by as he honed his craft for singing. It was just a few years ago that Chance decided that if a career in music is what he wanted, then it was time to pick himself up and get after it.

Chance started singing for the first time in church. As time went on, Chance moved off to college and worked different jobs to get by as he honed his craft for singing. "I knew in my heart I wanted to pursue music, but another part of me knew that I needed to take the time to hone my craft." He began digging into the music of Merle Haggard and Waylon Jennings. "It really stood out me the smoothness of Merle's delivery and how you could understand every word he sang. And, I was really impressed with the power and depth of Waylon's voice...so, I think I found my space somewhere in between."
Soon, Chance started making frequent trips to Nashville. It was there that, through a friend, he met Chris Latham - a Grammy winning producer - and together they produced Chance's self-titled debut EP. Chance is also a writer himself, penning the last song on the album. "It was one of the first country songs I wrote, and it sums up who I am as a whole. I really enjoy song writing, and I look forward to recording more original material in the future," he said.

Chance has opened for country music superstars like T. Graham Brown, Diamond Rio, The Kentucky Headhunters, and James Otto. Many miles, late nights, and struggles have brought Chance to this point in his career. "I am anxious for what the future holds and ready for wherever the music takes me. If you like traditional country, then look no further!"
For more information, visit www.chancemoorecountry.com and follow Chance on Facebook, Instagram, YouTube and Spotify.
More Hot Stories For You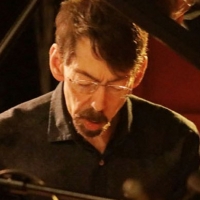 Fred Hersch And Esperanza Spalding Celebrate New Album At NJPAC, January 29

December 6, 2022

Pianist/composer Fred Hersch and vocalist/bassist/songwriter esperanza spalding (stylized in all lower case) can both be counted among the most acclaimed and inventive artists in modern jazz. The Village Vanguard is the music's most reveredvenue, having played host to countless legendary musicians and beloved live recordings. The duo and the club converge for a magical performance on Alive at the Village Vanguard, a rare opportunity for listeners to enjoy the singular and thrilling collaboration between two marquee jazz artists at the top of their game.
---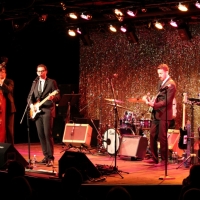 Cortland Repertory Theatre Presents Three Concerts With The Rave-Ons

December 6, 2022

This weekend, Cortland Repertory Theatre Downtown, located at 24 Port Watson Street in Cortland, is presenting three opportunities to see one of their most popular bands, Todd Meredith and the Rave-Ons. 
---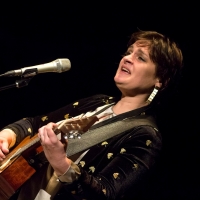 Madeleine Peyroux Brings Her CARELESS LOVE FOREVER Tour To City Winery Boston, December 28-30

December 6, 2022

Jazz singer-songwriter Madeleine Peyroux takes over the City Winery Boston's Mainstage for three shows as part of her Careless Love Forever Tour December 28-30. 
---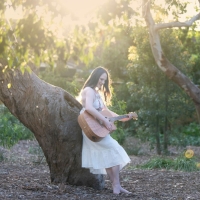 Karen Harding to Release 'It's Okay' And 'Greener On The Other Side' This Month

December 6, 2022

Following on from previous single, 'Strong For You', Australian Singer-Songwriter, Karen Harding reveals the second half of her musical project with Argentinian P&M Records, with the dual release of 'It's Okay' and 'Greener On The Other Side', featuring the Cologne Chamber Orchestra, on Friday 16th December 2022.
---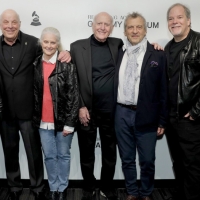 Award-Winning Composer Charles Fox Celebrated in New Documentary KILLING ME SOFTLY WITH HIS SONGS

December 6, 2022

The Songwriters Hall of Fame recently presented at the GRAMMY Museum an intimate panel event and special screening of the uplifting musical documentary 'Killing Me Softly With His Songs,' which chronicles the life and work of composer Charles Fox.
---