Bobby Weir to Release 'Ace' 50th Anniversary Deluxe Edition
The new deluxe edition will be released on January 13.
Bobby Weir celebrated the 50th anniversary of his solo debut, Ace, on stage in April with two special shows at New York City's Radio City Music Hall.
On both nights, he performed the entire album live with his group Bobby Weir & Wolf Bros featuring The Wolfpack, a string and brass quintet, pedal steel player Barry Sless, and special guests Tyler Childers and Brittney Spencer. One of those performances will be released early next year in a special edition of Ace that also includes a remastered new mix of the original album.
On January 13, ACE: 50th ANNIVERSARY DELUXE EDITION will be released as a double-CD ($24.98) and available from digital and streaming services. On the same day, the newly remastered original album will be released on custom "high roller" pearl white vinyl exclusively from Dead.net for $24.98, with pre-orders available now, with a black vinyl version following on February 3. The remastered new mix of "Cassidy" is available today digitally.
Bobby Weir & Wolf Bros featuring The Wolfpack also kick off a four-night run tonight at The Kennedy Center where they will be joined by the National Symphony Orchestra for a once-in-a-lifetime collaboration.
This Friday, the live performance of "Black-Throated Wind" from Radio City Music Hall will be available early - for one day only - as part of a benefit compilation that will raise funds to provide access to abortion care and support independent abortion clinics in America.
Weir joins with other artists donating previously unreleased recordings for the new compilation, which is organized by Good Music and Noise For Now. Net proceeds will go to Brigid Alliance, a referral-based service that provides travel, food, lodging, childcare and other logistical support for people seeking abortions; and Noise For Now, working with Abortion Care Network to support independent abortion clinics. Click here for more info.
When Weir started working on Ace at Wally Heider's Studio in San Francisco in early 1972, he wasn't planning for the Grateful Dead to be his backing band. It just happened. "I pretty much knew in the back of my mind what would happen," Weir told Crawdaddy a few months after the sessions. "I go and get the time booked and start putting the material together. Everybody gets wind of the fact I got the time booked and I may be going into the studio. So, one by one, they start coming around..."
It made sense, the band was already familiar with most of the music, having road-tested six of the album's eight songs, including "Greatest Story Ever Told," "Mexicali Blues," and "Playing In The Band," destined to become one of Weir's signature tunes. Ace also marked the beginning of Weir's long-running collaboration with lyricist John Perry Barlow and includes early standouts "Cassidy" and "Looks Like Rain."
The liner notes that accompany the new anniversary edition were written by Jesse Jarnow, co-host of The Good Ol' Grateful Deadcast and author of Heads: A Biography Of Psychedelic America. He writes about Weir realizing his 50-year dream of touring with strings and horns in 2021 when the Wolfpack joined him and the Wolf Bros on the road.
Jarnow writes: "By the time they played a pair of nights at New York's Radio City Music Hall in April 2022 to celebrate the 50th anniversary of Ace, Bobby Weir & Wolf Bros featuring The Wolfpack had found their flow at the thrilling, porous border of improvisation and arrangement. In the eternal present-tense of the Grateful Dead's music, none of the songs had stopped evolving in the previous 50 years... At Radio City, everything was heard in its newest (and perhaps already outdated) incarnations, the evolutions acting as a progress report on the ensuing half-century of Weir's life, musical and otherwise."
Listen to the new single here: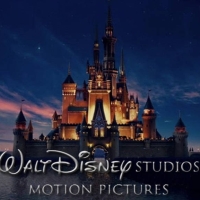 Indian Princess Musical Movie In the Works at Disney

December 1, 2022

Bend It Like Beckham filmmaker Gurinder Chadha and Paul Mayeda Berges are currently developing a new Disney musical film inspired by a dynamic princess from Indian history. Disney has commissioned original musical film, which will also be directed and produced by Chadha.
---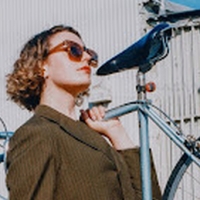 Charlotte Spiral Release New EP 'All This Time, Asleep'

December 1, 2022

Produced by Mercury Prize nominated artist and celebrated producer Dave Okumu (Jessie Ware, Nilufer Yanya, Lianne La Havas, Joan As Police  Woman), the EP provides the follow up to last year's New Light EP which was produced with Dan Carey  (Fontaines DC, Wet Leg, Kae Tempest, Bat For Lashes).
---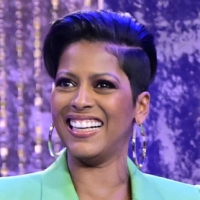 TAMRON HALL Hits Its Most-Watched Week Since January With Over 1 Million Viewers on All 5 Days of the Week

December 1, 2022

Thursday's broadcast of "Tamron Hall" (on 11/17/22) tied the show's highest-rated telecast on any day so far this season in Households (0.8 rating) and stood as the show's 2nd most-watched telecast (1.135 million) of the season. Thursday's episode featured GRAMMY® Award winner Macy Gray and Slutty Vegan founder Pinkey Cole.
---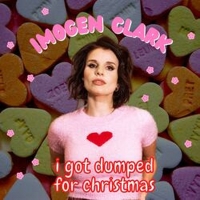 Imogen Clark Releases Holiday Single 'I Got Dumped For Christmas'

December 1, 2022

Barrelling into the year by collaborating with Mo'Ju, Ali Barter, I Know Leopard and more on her 2nd Annual Holiday Hootenanny show in Melbourne, she followed up by assembling a supergroup featuring Adam Newling and members of Middle Kids and Superorganism on her standalone single 'Enemy' (co-written with Alex Lahey)
---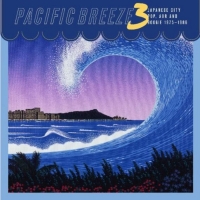 Light in the Attic to Release 'Pacific Breeze 3: Japanese City Pop, AOR & Boogie 1975-1987'

December 1, 2022

Celebrated archival reissue label Light in the Attic (LITA) announces the latest chapter in its acclaimed Japanese City Pop series, Pacific Breeze, which delivers a mesmerizing blend of AOR, R&B, jazz fusion, funk, boogie, and disco from the country's flourishing bubble era of the '70s and '80s.
---