American Folk's David Heinz & More at Talkhouse this Week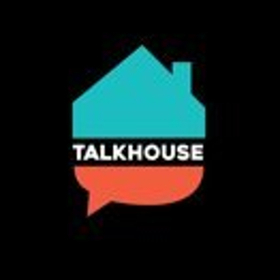 This week at Talkhouse, American Folk writer/director David Heinz and star Amber Rubarth write about their experiences filming their critically acclaimed new movie (read it HERE), filmmaker Michael Lehmann (Heathers, "American Horror Story") revisits his overlooked second feature film Meet the Applegates (read it HERE) and a pair of Underrated/Overlooked pieces: filmmaker Onur Tukel discusses Sylvio (read it HERE) and director Theo Anthony praises the TV show "The Profit" (read it HERE).
Additionally
, Devin McKnight (Speedy Ortiz, Maneka) reviews U2's latest record, Songs of Experience (read it
HERE
), New York rapper Nasty Nigel discusses Porches' The House(read it
HERE
) and singer/songwriter
Lucy Dacus
writes about Belle & Sebastian's How to Solve Our Human
Problems
EPs (read it
HERE
).
Other recent Talkhouse pieces have included

rising singer/songwriter Mitski writing about Weezer's new album Pacific Daydream (read it HERE), a conversation between Chuck N*E*R*D andTom Morello about the relationship between politics and protest music (listen HERE) and Talkhouse's first-ever food essay, wherein Adam Geringer-Dunn, chef and owner of NYC's popular Greenpoint Fish & Lobster Co., discusses TV cooking shows and the disconnect between "how we look at food in our kitchens and how we use it as entertainment" (read itHERE).
Talkhouse's editorial website and podcast offer an alternative to traditional models of journalism and criticism. Readers and listeners gain unique insight to the creative process as musicians, actors, filmmakers, comedians and leaders in the food world explore and express their opinions on each other's crafts in writing and on the podcast. All content on Talkhouse-written editorial, audio podcasts and video-is created by musicians, filmmakers, actors, chefs and more. Talkhouse has changed the journalistic landscape with landmark contributions from the late Lou Reed, Moonlight director Barry Jenkins, Rose McGowan and hundreds of other creative leaders. On the Talkhouse Podcast, guests have included Kid Cudi talking with Paul Reubens, Patterson Hood (Drive-By Truckers) in conversation with Talib Kweli, Jenny Slate and Gillian Robespierre sitting down with Nicole Holofcener, and Darren Aronofsky talking with one of his cinematic heroes, Alejandro Jodorowsky.
The fast-rising media company continues to grow its platform in scope with the recent launch of its Food Podcast, with the debut episode featuring a discussion between NYC restaurateurAndrew Carmellini and rapper A$AP Ferg (listen HERE). The Talkhouse Podcast was recently named a Webby Award honoree (Best Individual Podcast Episode), while Amy Rose Spiegelwas hired as editor-in-chief of Talkhouse Music, highlighting the organization's continuing growth and evolution.