Columbus Unwraps Early Christmas Gift With the Opening of Jeff Ruby's Steakhouse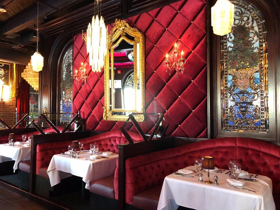 Christmas came early for Columbus residents as Jeff Ruby unveiled one of his premier restaurants, Jeff Ruby's Steakhouse, offering the finest in steaks and seafood, extensive wine list, exquisite atmosphere, and impeccable service.
After nearly a year of renovations and $5 million, Jeff Ruby has put his stake in the ground at 89 E. Nationwide Boulevard, at a prime location near the Arena District between High and Third. Originally founded in 1999 in Cincinnati, Ohio with sister locations in Louisville and Nashville, Jeff Ruby's Steakhouse has won multiple prestigious awards, including Wine Spectator's Best Of Award Of Excellence, OpenTable.com's Top 100 Steakhouses in America list, Food Network's Most Magnificent Side Dishes award, Gayot/USA Today's Top 10 American Steakhouses and Travel & Leisure's Best American Steakhouses.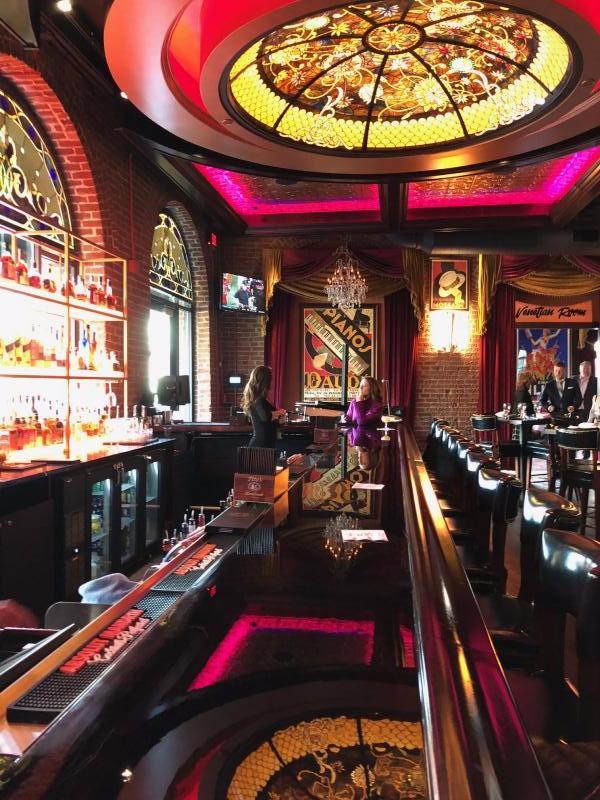 From the moment you step into this 11,000 square foot establishment, you are transported into a completely different era oozing with sex appeal, sophistication and elegance. With rows of antique crystal chandeliers dripping from high, stained-glass dome ceilings, red velvet-tufted walls, dark custom woodwork, and ornate gold-framed mirrors, you will feel as if you are either on the set of The Great Gatsby or at an exclusive restaurant on the strip of Las Vegas. The restaurant also features a grand piano in the corner of the bar with live music nightly, and two outdoor patios -- one for dining and one for cigar smoking.
The exclusive Cellar room in the basement is inspired by the wine caves of Europe and features rich stone walls, grand chandeliers, elegant tables adorned with white linens and lush red velvet chairs, and dark custom woodwork throughout. It boasts a private dining experience for large or small groups and also contains purchasable wine lockers for guests. With an impeccable attention to detail, even the restrooms are in pristine and immaculate condition. The special Buckeye Room displays memorabilia and a custom light fixture made from an actual OSU Marching Band Sousaphone mounted among more than 130 Swarovsky crystals.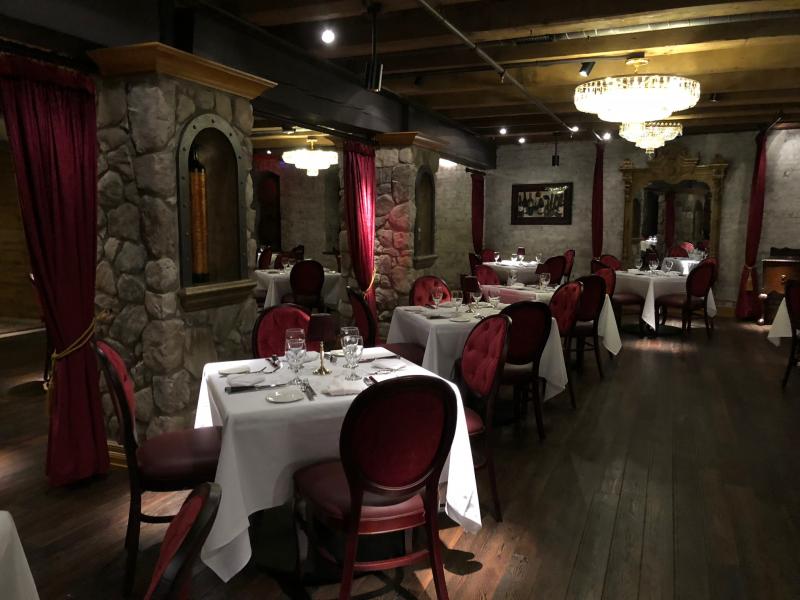 The menu consists of the finest and freshest ingredients for all of its diverse meat and seafood dishes. Ranging from U.S.D.A. prime steaks, hand-crafted filet mignons, bone-in pork chops, rack of elk, classic and specialty sushi and sashimi, fresh fish, and a create-your-own raw bar for the biggest and freshest seafood you'll ever eat in the midwest. Shareable sides include everything from the classic baked potato and fries to thick grilled nueske's bacon or blistered shiso peppers with candied cashews and ginger-soy dressing.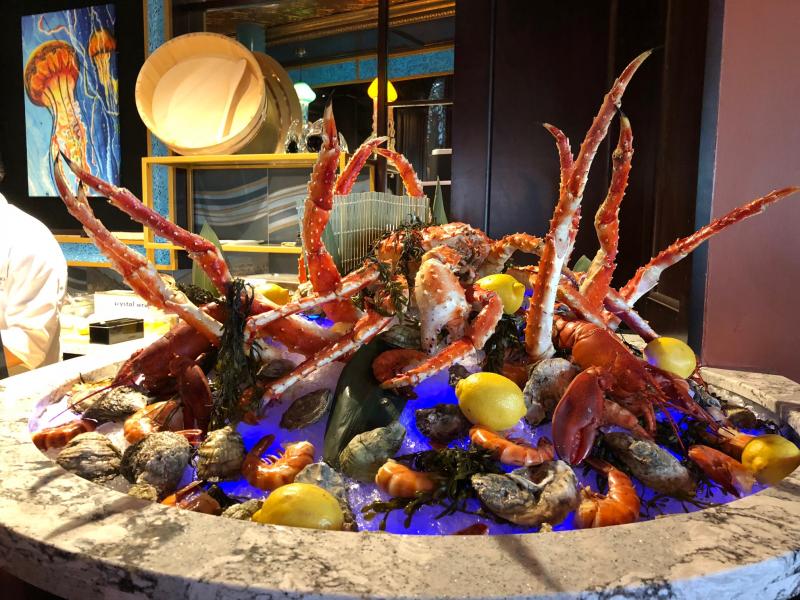 The enormous portions are also worth mentioning. From palm-sized "shrimp" to 30-ounce steaks to a single "slice" of cake that feeds your entire table, Jeff Ruby knows how to satisfy his patrons. And he also knows of Columbus's passion for our Buckeyes. In doing so, Corporate Pastry Chef Eric Clark has created a winning Buckeye Cake with layers of Red Cocoa Cake, Chocolate Gananche, Creamy Peanut Butter, Chocolate Buttercream, Peanut Butter Mousse, Chantilly, and of course a Buckeye on top. This is a masterpiece of a dessert -- palate perfection.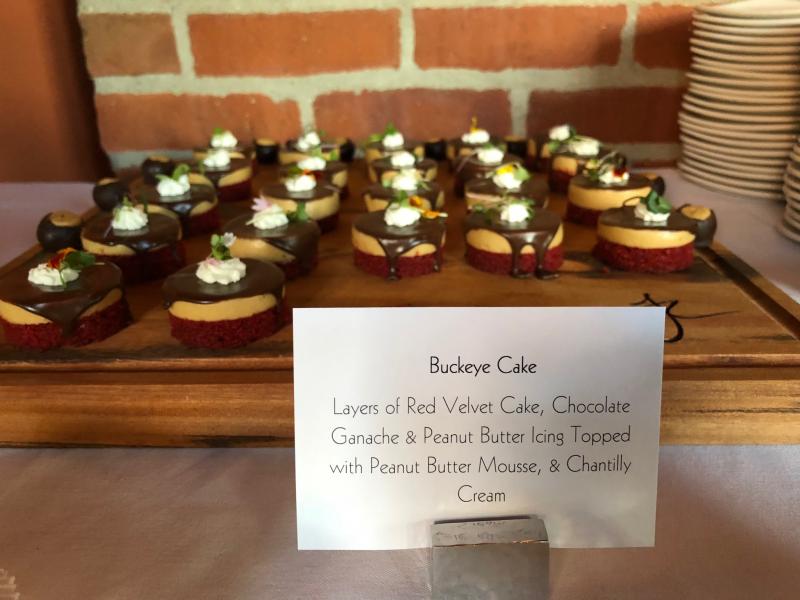 The Jeff Ruby Experience goes far beyond fine dining to create a culinary nirvana of the senses. You can be sure that when you step into Jeff Ruby's Steakhouse, you will have an extraordinary evening that exudes style, sophistication, unparalleled service, and a total dining experience unlike no other.
For more about Jeff Ruby Culinary Entertainment, visit: http://www.jeffruby.com/
About Jeff Ruby's Steakhouses
Jeff Ruby's Steakhouses have earned an extraordinary national reputation for delivering impeccable total dining experiences. Including Jeff Ruby's Steakhouses in Cincinnati, Louisville, Nashville & Columbus, and Carlo & Johnny and The Precinct in Cincinnati, OH. Ruby's iconic eateries have earned national accolades recognizing not only their popularity, but consistently high standards and incomparable service. Recent awards include recognition by Wine Spectator, USAToday, Travel + Leisure, OpenTable and many others. New locations in Lexington, KY and Indianapolis, IN are currently in the planning stages.