BWW Review: DANCERS FOR GOOD BENEFIT FOR THE ACTORS FUND at Guild Hall East Hampton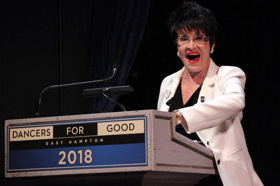 BWW Review: Dancers For Good Benefit Brings Sizzling Stars of Broadway to East Hampton
A benefit in the summer in East Hampton may hardly seem newsworthy, for the season is overloaded with cocktails or dinner under tents where everyone gets dressed to the nines and opens up their hearts (and wallets) to one worthy cause or another. But amongst the plethora of glitzy galas stands one glittering crown-jewel -- Dancers For Good. While still a "toddler" organization only in its third year, DFG is finding its legs in the notoriously difficult to break into Hamptons scene.
Dancers For Good (DFG) is the brainchild of co-founders Michael Apuzzo of Paul Taylor Dance Company and Eric Gunhus, a former Broadway performer and current event planner. They incubated the idea when both volunteered at the Fire Island Dance Festival and wondered why such a thing didn't exist in the Hamptons, where Apuzzo spent his childhood summers and Gunhus shares a home with his partner, Howard Williams, gallery owner of High Style Deco. It would take this unique combination of skills and connections to pull off such a feat along with support from original co-producers, Hal Rubenstein and David Nickle (2016-2017) and celebrity facialist Thuyen Nguyen, in 2018. The team chose The Actors Fund as the beneficiary, a vital organization which provides critical support that's not just for actors but for everyone in the unpredictable entertainment industry. And thus -- Dancers For Good was born! The definition is two-fold: it refers to someone who is a "dancer for good," as in a person who has committed their life to the often arduous profession and who also "does good," by giving back.
The benefit has tripled in attendance since its inaugural year and relocated to the fully equipped Guild Hall of East Hampton where the top-notch performers can really shine. It can only flourish from here, for the venue was jam-packed with more than three-hundred patrons, the majority of which went for the highest priced VIP ticket, which ensures the best seating and a post-show reception where the Fleurs de Prairie rosé wine flowed and they could mix and mingle with the dancers and legendary honorees: Bebe Neuwirth -- who founded the Dancers' Resource which specifically addresses and supports the special needs of dancers through The Actors Fund -- with the Humanitarian Award and Chita Rivera with her second Lifetime Achievement Award in two months, following the one she received at this year's Tony Awards in June.
One thing DFG offers as a fresh alternative to the other East Hamptons benefits is that it is the only place to sample from the banquet of the crème de la crème of the dance world while supporting one of the only organizations that directly benefits them. Where else could one see heavyweights like Paul Taylor and Martha Graham Dance Companies and discover new favorites such as Eryc Taylor Dance or Carolyn Dorfman Dance Company all under one roof? It's as if you subscribed to an a la carte tasting from The Joyce Theater, City Center, BAM and Lincoln Center all in one evening and knew the tickets would aid in the performers' continued well-being.
But, in addition to the scope of exquisite modern and contemporary dance talent, DFG 2018 had plenty of "jazz". How better to glorify two of the most famous "Fosse dancers" than by adding a third? The evening's host was the affable, charismatic Stephanie Pope, a 35 year veteran of the business of show, who danced alongside both Bebe and Chita on Broadway and National Tours. All three have "rouged their knees" to play Velma from Chicago: The Musical, and two have won Tony Awards for their portrayals. Pope regaled the crowd with her personal experiences with the two living legends: from watching Chita on film as a young girl to acting as standby for one of her most iconic roles (in Kiss of the Spiderwoman) to playing Velma beside Chita's Roxy in Chicago, and about Bebe who delivered an astounding performance in Sweet Charity, Pope's first Broadway show and the one she watched Rivera in as a child.
Barbara Davis, COO of the Actors Fund, gave a heartfelt speech about all of two-time Tony and Emmy-Award winning Bebe Neuwirth's unflinching devotion to causes such as Broadway Barks, Human Rights Campaign, and of course The Actors Fund Dancers' Resource, which she founded after her own struggle with a hip replacement prompted her to want to help fellow dancers who didn't have the same resources during such a traumatic undertaking. When asked how she finds the energy to give so much, Bebe responded: "I don't see it that way. Whenever I am asked to participate in such events I see it as my privilege, something I am grateful to be able to do."
Chita Rivera received her Lifetime Achievement Award presented by long-time friends and colleagues Stephanie Pope, now joined by Lloyd Culbreath. When the undisputed "Queen of Broadway," with decades of work with the best of the best ever since that fateful accidental audition for Jerome Robbins, overtook the stage, she exclaimed: "I know the best I can do is dance for you but I don't want to injure myself. I've still got a bit of salt in my shaker" -- as she proceeds to shimmy to uproarious applause. Known for her generosity of heart and absolute obsession with dance (founder Eric Gunhus worked with her on Anything Goes and noticed her watching from the wings -- "It energizes me," she proclaimed). Rivera lauded friend and fellow Velma, Bebe for her humanitarian work and performance in Chicago, noting, "I was nervous to see someone in a role I created, but you were so good! I don't think I ever told you that, certainly not in public."
Chita's sentiments rang true -- in the end -- it's all about the dance, and this evening had plenty of it! Supporters were dazzled by the mesmerizing talent on stage. The evening began with Amy Marshall Dance Company's sensual, arabesque piece: "Dvija," followed by Pam Tanowitz Dance "Blueprint" featuring a trio of dancers possessing doll-like or robotic puppeteered movements, alternatingly rigid and fluid.
The third act, Carolyn Dorfman Dance, whose excerpt from "Waves" began with a solo dancer, Brandon J.Jones, who moved erratically yet precisely as informed and inspired by the "mouth music" of beatbox artist Pete List. Jones was joined by a Caroline Dietz a battle of body language so tightly choreographed to seemingly irreverent music (with no counts or structure) it was as if the sounds lived within their bodies and their gestures produced the cacophony. Part two of "Waves" was probably the most Hamptons-appropriate, visually. The company of eight donned light blue unitards that mimicked old-fashioned swimwear and danced together as a continuous wave, one's movement provoking the others. The piece was evocative of the ocean's crests but also of the domino effect where a single person can spark a revolution or a "movement."
Next was the legendary Paul Taylor Dance Company, whose founder is known as being one of the most accomplished artists of the 20th Century. His globe-trotting artists are also the resident modern dance company for Lincoln Center. They performed three works: the first, "Images", possessed an ancient, Eastern aura with sculptural gestures; "Runes" the second piece, featured co-producer and co-founder of DFG, Michael Apuzzo, shirtless save a piece of black fur strapped to his back like wings of a fallen angel. The entrancing piece was drenched with a sense of pagan ritual and mystique. The final number was a duet, starring Lee Duveneck and Heather McGinley, "The Beauty in Grey", that shed light on the in-between shades of a relationship, with the dancers alternatingly embracing or rejecting one another in seamless motions light as air.
Eryc Taylor Dance, a company who are model 'dancers for good" through their devotion to utilizing dance as a form of community outreach on a local and global scale and who offer an emerging choreography grant annually, performed "Cycles", a highly athletic group work (originally commissioned by the Douglas Sills Foundation) where the dancers' bodies are bound by twisted ropes like fish in a net. Their razor sharp, controlled movements called to mind a near-future dystopian, robotic society as well as violent forces of nature and was enhanced by a discordant EDM soundtrack.
The Martha Graham Dance Company performed "The Saraband from Dark Meadow (excerpt)". The enthralling duet, masterfully enacted by Lloyd Knight and Anne O'Donnell, reminds one of the enormous significance of Graham's work, not only to dance but expression of the body itself. Never have knees -- in the shapes they make and the motions they execute -- been so captivating!
The outstanding evening of entertainment and honors was rounded out with two solos, the first -- Adrienne Canterna -- the world-traveled choreographer for Rock the Ballet who was without her Bad Boys of Ballet this year, but commanded every inch of the stage on her own. Her body and emotions are so flexible that watching her is almost akin to the awe of a cirque act.
But the final act was truly one of the most delightful crowd-pleasers -- tap soloist Luke Hawkins. Fresh from touring with Harry Connick Jr., Hawkins is a dashing gentleman who brings every ounce of grace and charm to his taps as Fred Astaire or Gene Kelly, but this modern day mensch adds a good dose of humor and a pinch of modern flair.
After such an intoxicating evening, the best was still yet to come. How better to honor two Tony-Award winning Velma Kellys than to have another Velma, host Stephanie Pope, slip into her black fishnets and perform the iconic "All That Jazz", flanked by Jovan Dansberry and Nicholas Ranauro, restaged by pal and presenter Lloyd Culbreath. The trio was joined by the entire DFG 2018 cast who shimmied and shook for the finale with precision and perfection -- remarkably so for dancers who'd not worked together before and who learned it that very day in about 3 minutes after deboarding a bus! But it shouldn't come as a surprise. These are top notch pros after all. The patrons were riotous with well-deserved applause and standing ovations.
The entire event was seamless, flawlessly executed, and in a word -- extraordinary. It was a phenomenal success artistically and in terms of what it accomplished for such a crucial resource for artists who "benefit us" to be benefitted. Co-founder Eric Gunhus quoted Mark Twain who, at a similar gala for The Actors Fund in 1907, noted that it should be our pleasure to give back to performers because they've been our benefactors who have "lifted your heart out of gloom and given you a fresh impulse," he urged, "This is your opportunity to be (their) benefactor."
Apparently, the third time's a charm and now the biggest challenge the founders face is how to high-kick it up a notch even higher next year. The public is clamoring for the next Dancers For Good!

The full company of Dancers For Good 2018 featured forty dancers from eight dance companies.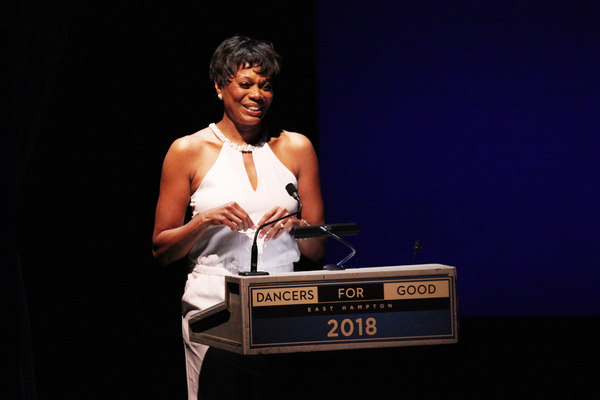 Host Stephanie Pope
Co-founders and co-producers of Dancers for Good, Eric Gunhus and Michael Apuzzo

The Actors Fund COO Barbara Davis presented the Dance Humanitarian Award to Bebe Neuwirth for founding The Dancers' Resource within The Actors Fund

Dance Humanitarian Award recipient Bebe Neuwirth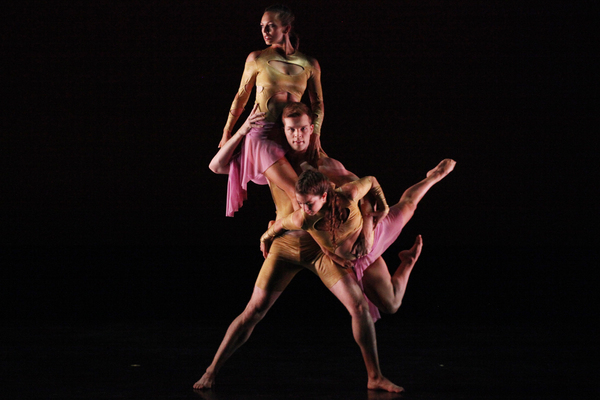 Amy Marshall Dance Company opened Dancers For Good with an excerpt from DVIJA

Pam Tanowitz Dance's Blueprint with Victor Lozano, Patricia Delgado and Jason Collins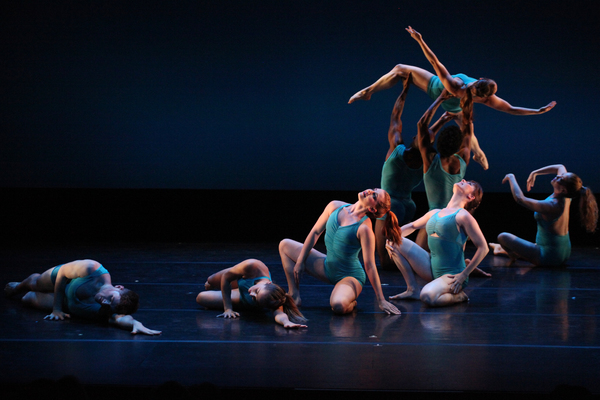 Carolyn Doorman Dance presented an excerpt from WAVES which was stunningly appropriate for a Hamptons beach setting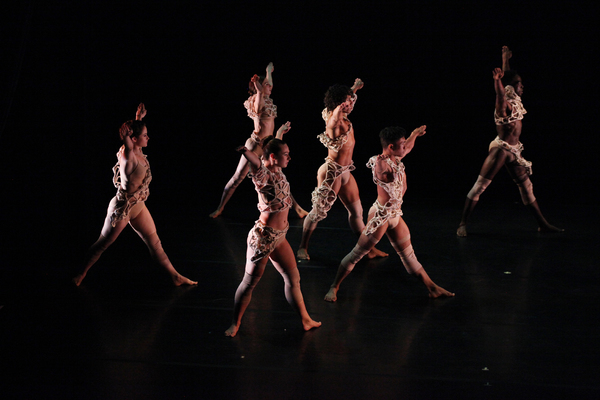 Eryc Taylor Dance with an excerpt from Cycles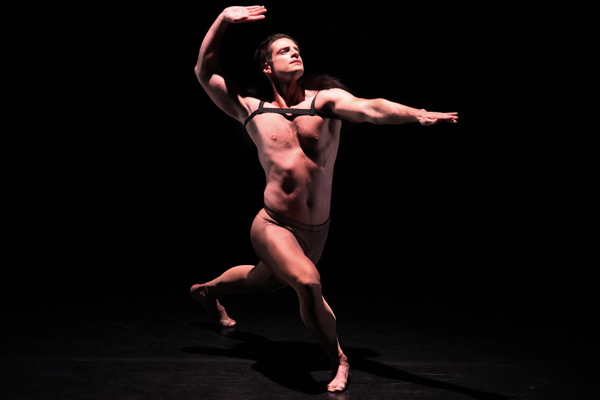 Co-producer and Paul Taylor Dance Company member Michael Apuzzo in Runes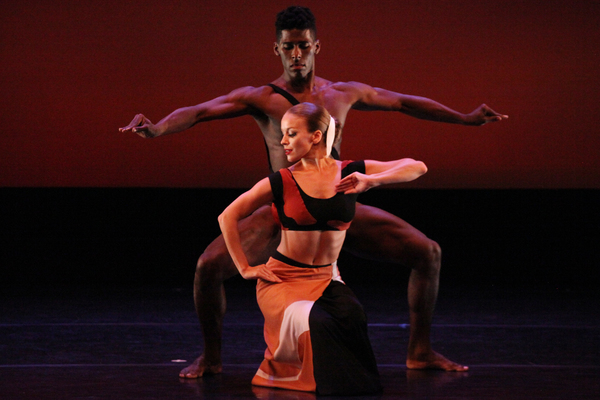 Martha Graham Dance Company Members Lloyd Knight and Anne O'Donnell with an excerpt from Dark Meadow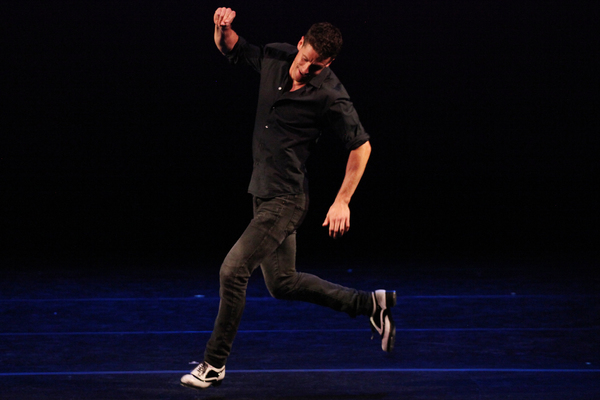 Guest star performer and tapper Luke Hawkins was an audience favorite.

Guest star performer Adrienne Canterna of Rock The Ballet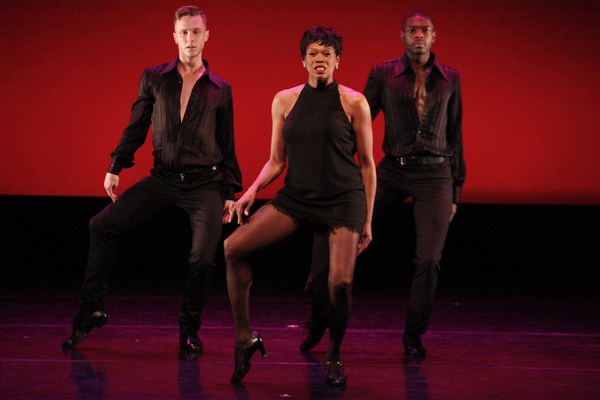 Host Stephanie Pope performing "All That Jazz" in tribute to honorees Chita Rivera and Bebe Neuwirth

Lifetime Achievement in Dance Honoree Chita Rivera

Dance Humanitarian Award recipient Bebe Neuwirth

Chita presenter Lloyd Culbreath with Stephanie Pope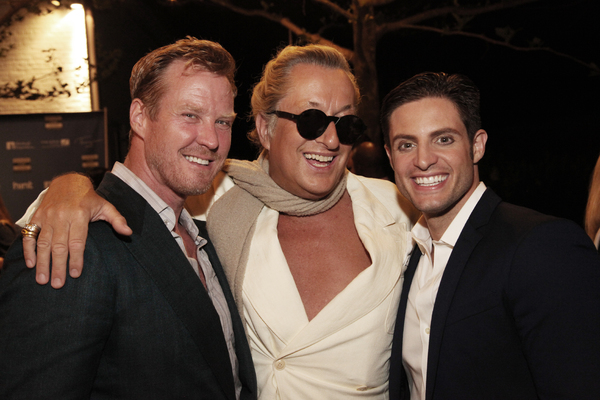 Co-producers Eric Gunhus and Michael Apuzzo pose with interior designer Bernt Heiberg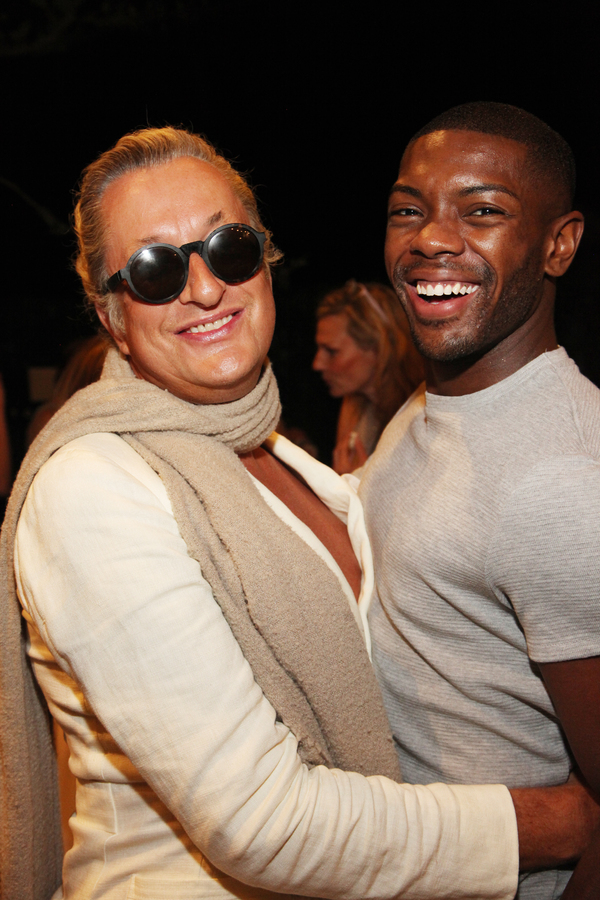 Interior designer Bernt Heiberg with dancer Jovan Dansberry.

Choreographer Eryc Taylor and husband Michel Wallerstein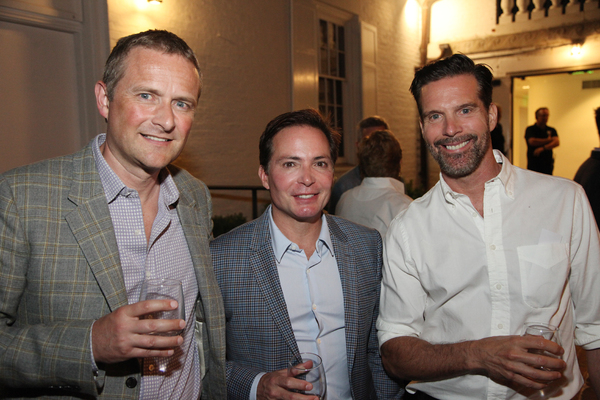 Simon Sutton, Don Sutton and Sylvain Bazinet

Raul Barreneche and Kevin White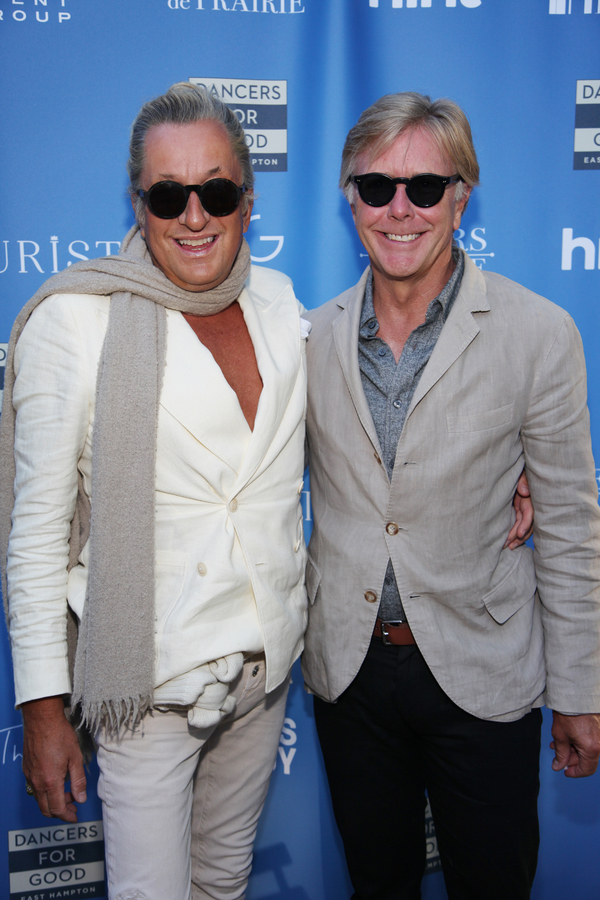 International interior designers Bernt Helberg and Bill Cummings

Cristina Cuomo and sister Andrea Greeven Douzet of Dancers For Good media partner The PURIST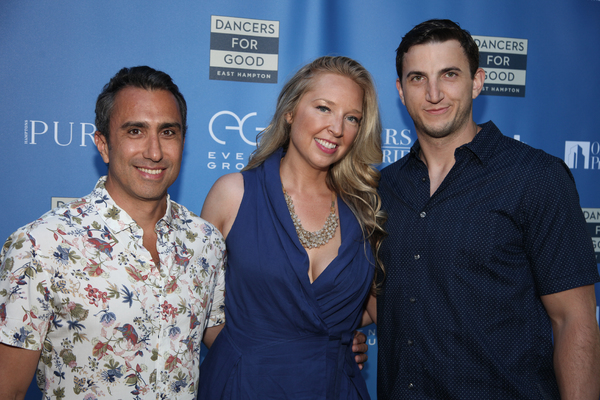 Raul Ruiz, six-time Emmy winner Nancy Vaden and Steve Ram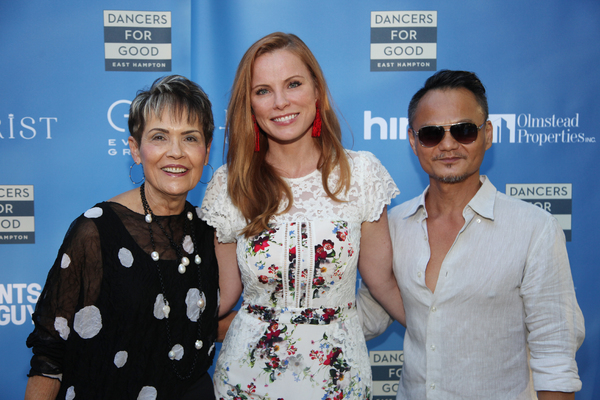 Jennie Polk, Amanda Polk, and celebrity facials Thuyen Nguyen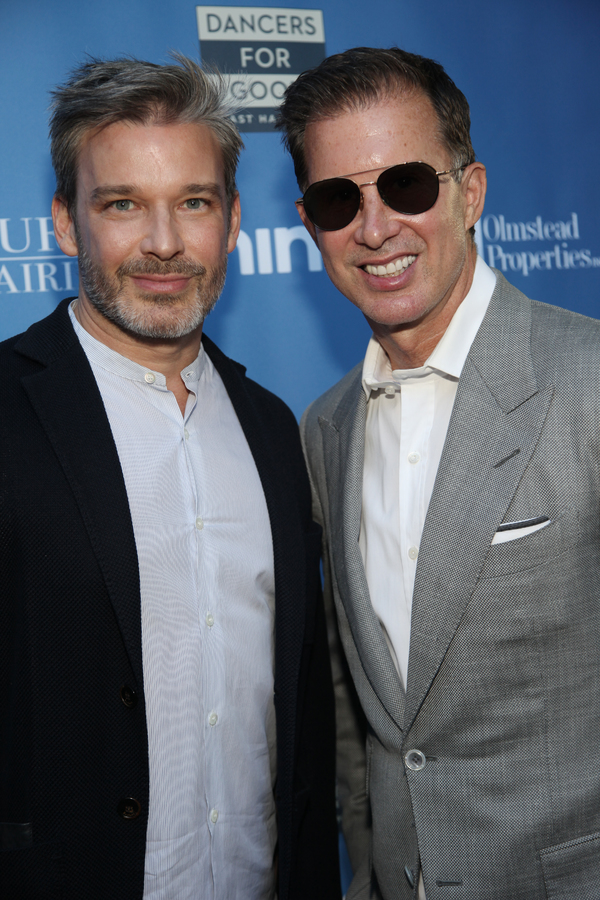 Author and interior designer with High Style Deco owner Howard Williams
Photo Credit: Gustavo Monroy