Latest News on Kevin White
Kevin White News
Huntington Presents COMMON GROUND REVISITED Beginning Next Week
by Stephi Wild - May 20, 2022
The Huntington announces the world premiere of Common Ground Revisited, a new play co-conceived by Obie Award-winning director Melia Bensussen and Obie Award-winning playwright and Huntington Playwriting Fellow Kirsten Greenidge (Our Daughters, Like Pillars; Luck of the Irish; and Milk Like Sugar at The Huntington).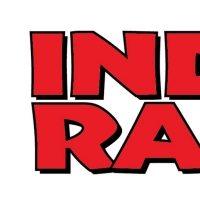 Nash Icon Local Countryfest Returns To Indian Ranch in Sepmteber
by Stephi Wild - May 9, 2022
The day-long festival will feature your favorite local country artists including No Shoes Nation Band (A Tribute to Kenny Chesney), Trailer Trash, Whitney Doucet, Timmy Brown, and Garth Live (Garth Brooks Tribute Band) with acoustic performances by Liam Coleman, Chloe Belsito, Shanna Jackman, and Ashley Jordan.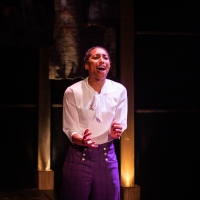 BWW Review: The Phoenix Theatre Company Presents THE COLOR PURPLE in A Masterpiece Of Transcendent Theatre
by Herbert Paine - Mar 21, 2022
In The Phoenix Theatre Company's current production of Marsha Norman's THE COLOR PURPLE, director Daryl Brooks has crafted a masterpiece of transcendent theatre that embodies all the pain and spirit of a Gospel-sustained and resilient community and one of its children. Starring Andrea Fleming in a dazzling bravura performance as Celie. The must-see show runs through May 1st.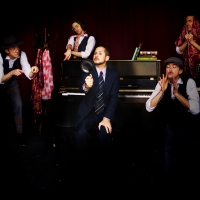 BWW Review: Timmons Edwards Detects The Best in MURDER FOR TWO
by Herbert Paine - Feb 20, 2021
What happens when a world class theatre keeps the lights on, creating a comfortable and safe outdoor space during a world-wide pandemic? First, they hire top talent...and give them an award-winning murder mystery musical comedy ~ Kinosian and Blair's MURDER FOR TWO. featuring Seth Tucker and Toby Yatso. Runs through February 28th.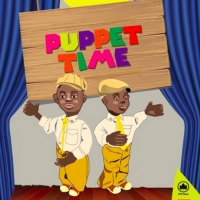 Swedish Cottage Marionette Theatre Presents First-Ever Family Friendly Puppet Slam
by Chloe Rabinowitz - Oct 8, 2020
City Parks Foundation's Swedish Cottage Marionette Theatre is proud to announce a virtual open house presented with Open House New York. Taking place on October 17 & 18, the open house will offer an in-depth look into the history of the theatre and its puppeteers, followed by 'Puppet Time' a family-friendly, first-ever Puppet Slam showcase.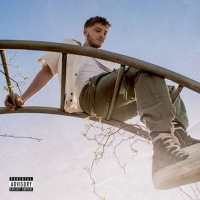 Bazzi Releases New Single And Music Video For 'Young & Alive'
by Kaitlin Milligan - Mar 5, 2020
 Multi-platinum singer-songwriter Bazzi releases the first single, "Young & Alive," from his forthcoming project today via iamcosmic/Atlantic Records. The single was written by Bazzi and produced by Bazzi and longtime collaborator Kevin White of Rice N' Peas. "Young & Alive" is Bazzi's first display of new music since his mixtape, SOUL SEARCHING, in August of 2019. Alongside the release, he also debuted the "Young & Alive" music video today. Watch it below! The video was directed by Alex Nazari.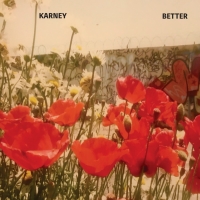 Karney Announces New EP BETTER
by Kaitlin Milligan - Feb 3, 2020
Anna Karney has been making great music for many years, performing across the United States and collaborating with many talented and notable artists. As a solo artist she has put out several singles and EPs, and now with her band KARNEY is set to release a new EP titled BETTER, a stunning collection of original new songs together with a remix, and a cover of 'Ramble On,' one of Karney's favorite Led Zeppelin songs.
HBO to Debut Documentary UNMASKING JIHADI JOHN: ANATOMY OF A TERRORIST
by Kaitlin Milligan - Jul 18, 2019
Mohammed Emwazi was a grade school student in London with a promising future ahead of him in 1995. By 2014, he had become known as 'Jihadi John,' a masked ISIS terrorist in Syria who internationalized his notoriety by broadcasting his beheadings of Western hostages on the internet.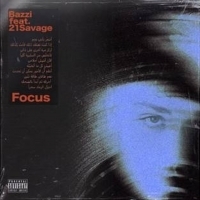 Bazzi Teams Up With 21 Savage For New Track FOCUS
by Tori Hartshorn - Jun 13, 2019
R&B/pop hitmaker Bazzi returns with "Focus" featuring 21 Savage, released today. The sultry track follows the release of Bazzi's latest summer smash, "Paradise," which he'll be performing at the 2019 MTV Movie & TV Awards on June 17th. "Focus", written by Bazzi and 21 Savage and co-produced by Bazzi and Kevin White of GRAMMY-nominated duo Rice N' Peas (G-Eazy, Fletcher), is the singer/songwriter's third track released in the past 3 months (including the politically aimed "Caught In The Fire"), in addition to a feature appearance on Tyga's latest album 'Lengendary' on the r&b cut "Made Me."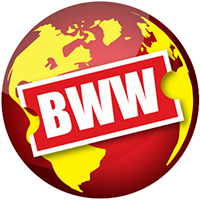 Irene Green Named New Managing Director as MATILDA Comes to Town
by Julie Musbach - Nov 5, 2018
The Tony Award-winning Roald Dahl's Matilda The Musical runs live on stage at the Barrette Center for the Arts in White River Junction, VT November 14 - January 1. For tickets and information, call (802) 296-7000 or visit northernstage.org. Tickets start at $19 for students and $34 for adults. Nearly half of all available tickets for this production are already sold and Northern Stage anticipates many sold out performances. Early ticket purchasing is highly recommended.
Kevin White Videos
STAGE TUBE: Behind the Scenes with COLOSSAL Playwright Andrew Hinderaker
by Stage Tube - Aug 25, 2014
Olney Theatre Center will present the National New Play Network (NNPN) Rolling World Premiere of Colossal by playwright Andrew Hinderaker, September 3 - 28, 2014 in the Mulitz-Gudelsky Theatre Lab. Colossal is a recipient of a 2014 Edgerton Foundation New American Plays award and a winner of The Kennedy Center's Jean Kennedy Smith Playwriting Award. Go behind the scenes with the playwright in the video below!