New York Youth Symphony Season 2018/19 Announcement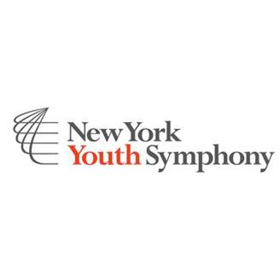 New York Youth Symphony (NYYS), is proud to continue its mission of providing an outstanding music education and performance opportunities to students between the ages of 12-22 by launching a new Musical Theater Composition program aimed at diversifying the world of musical theater. The new director and performance information is expected to be announced in summer 2018. Also new in 2018/19 the NYYS Orchestra and Chamber Music Programs will tour together for the first time ever to Spain in 2019, where they will explore cities including Madrid, Granada, and Seville.
The 2018/19 season will mark the 56th season of the NYYS Orchestra and the 35th Anniversary of the NYYS First Music commissioning program. Under music director Michael Repper, the orchestra concerts will feature all women soloists including guitarist Jiji, violinist Tai Murray, and world-renowned pianist Fei-Fei, furthering the organization's commitment to equality and diversity. To celebrate the First Music program, which has commissioned over 150 original works for orchestra, chamber music, and jazz since 1984, NYYS Jazz director Andy Clausen has invited former NYYS Jazz directors Ryan Keberle and Matt Holman back to conduct some of their favorite commissions at the March 12th performance at Dizzy's Club Coca-Cola. Led by Dr. Lisa Tipton, the NYYS Chamber Music Program continues to provide coaching sessions and master classes with members of the Shanghai Quartet, The Juilliard Quartet, Orpheus and Imani Winds, and more. Dr. Kyle Blaha will continue as director of the NYYS Composition Program in its partnership with BMI and ASCAP, and host sessions with renowned composers including Paola Prestini, and more.
As the premier independent music education organization for ensemble training in the New York metropolitan area, the NYYS has provided over 6,000 music students unparalleled opportunities to perform at world-class venues including Carnegie Hall and Jazz at Lincoln Center and to study with world-renowned artists, all tuition-free. Beyond the instruction from accomplished musicians, students gain valuable life skills - commitment, discipline, focus, collaboration - and friendships that last a lifetime.
Performances for the 2018/19 Season include:
ORCHESTRA
Michael Repper, music director
Three performances at Carnegie Hall, Stern Auditorium/Perelman Stage:
Sunday, December 2, 2018 at 2 PM
Borodin: Polovtsian Dances
Natalie Dietterich: light, beloved with Jiji, guitar (First Music world première)
Bartok: Concerto for Orchestra
Monday, March 4, 2019 at 2 PM
Coleridge-Taylor: Ballade in A minor
Korngold: Violin Concerto with Tai Murray, violin
Theo Chandler: Electric Agitation Fanfare (First Music world première)
Dvorák: Symphony No. 9 in E minor, "New World"
Sunday, May 12, 2019 at 2 PM
Ryan Lindveit: Close Up at a Distance (First Music commissioned world première)
Rachmaninoff: Piano Concerto No. 2 in C minor with Fei-Fei, piano
Shostakovich: Symphony No. 5
Tour to Spain, June/July 2019
Theo Chandler: Electric Agitation Fanfare (First Music commission)
Rachmaninoff: Piano Concerto No. 2 in C minor with Fei-Fei, piano
Dvorák: Symphony No. 9 in E minor, "New World"
Additional chamber music performances to be announced
JAZZ
Andy Clausen, director
Three performances at Jazz at Lincoln Center:
Dizzy's Club Coca-Cola:
Tuesday, December 4, 2018 at 7:30 & 9:30 PM with Roxy Coss, saxophone
Tenor Titans featuring the world premiere of Zachary Rich's Old News (First Music commission)
Tuesday, March 12, 2019 at 7:30 & 9:30 PM with Ryan Keberle, Matt Holman, guest conductors.
NYYS First Music Commissioning Series 35th Anniversary featuring the world premiere of Sam Wolsk's Not a Day Missed (First Music commission)
The Appel Room:
Monday, May 6, 2019 at 7:30 PM with Arturo O'Farrill, pianist/composer
Afro-Latin Jazz: Past, Present, and Future featuring the world premiere of Dave Meder's The Great Hill (First Music Commission)
CHAMBER MUSIC
Dr. Lisa Tipton, director
Three performances:
Tuesday, March 19, 2019 at 7:30 PM at National Arts Club
Tuesday, April 30, 2019 at 7:30 PM at Scandinavia House
Wednesday, May 1, 2019 at 7:30 PM at Weill Recital Hall, Carnegie Hall
Baldwin Giang: brunetto (First Music commissioned world première)
COMPOSITION
Dr. Kyle Blaha, director
Thursday, May 16, 2019, 7:30 PM at Leonard Nimoy Thalia, Symphony Space
Featuring original student compositions performed by members of all NYYS programs
NYYS Orchestra, led by music director Michael Repper, kicks off the season on Sunday, December 2, 2018 at 2 pm with the first of three performances at Carnegie Hall, with guitartist Jiji performing First Music commission light, beloved by Natalie Dietterich. Barto?k's Concerto for Orchestra, and Borodin's Polovtsian Dances round out the program. The Monday, March 4, 2019 at 2 pm concert will feature violinist Tai Murray performing Erich Korngold's Violin Concerto. Coleridge-Taylor's Ballade in A minor, Dvo?ák's Symphony No. 9, and First Music commission Electric Agitation Fanfare by Theo Chandler will complete the program. The season concludes on Sunday, May 12, 2019 at 2 pm with pianist Fei-Fei, joining the orchestra for Rachmaninoff's Piano Concerto No. 2 in C minor. Shostakovich's Symphony No. 5 and First Music commission Close Up at a Distance by Ryan Lindveit will close out the program. The orchestra continues its free community concerts at Ansche Chesed (251 W. 100th Street) on Sunday, November 18, 2018 at 2 pm and Sunday, February 24, 2019 at 2 pm.
NYYS Jazz, led by director Andy Clausen, will swing into the 2018/19 season showcasing both classic and contemporary arrangements of big band mainstays. The season opens at Dizzy's Club Coca-Cola on Tuesday, December 4, 2017 with Tenor Titans, sets at 7:30 and 9:30 pm. Rising star saxophonist Roxy Coss pays tribute to the great tenor titans of jazz, including Lester Young, Coleman Hawkins, Sonny Rollins, John Coltrane, and more. The program also includes original compositions from Ms. Coss' critically acclaimed 2018 release, The Future Is Female. To celebrate the 35th anniversary of the First Music commissioning program, Mr. Clausen invites former NYYS Jazz directors Ryan Keberle and Matt Holman to rejoin NYYS Jazz at Dizzy's on Tuesday, March 12, 2018 at 7:30 and 9:30 pm, to conduct some of their favorite First Music commissions. The jazz season closes on Monday, May 6, 2018 at 7:30 pm at The Appel Room featuring pianist and composer Arturo O'Farrill in Afro-Latin Jazz: Past, Present, and Future. The final program will include repertoire by Machito, Chico O'Farrill, Dizzy Gillespie, Stan Kenton, Duke Ellington, and more.
World premières by Zachary Rich, Sam Wolsk, and Dave Meder will be performed on each program through the First Music commissioning program. The NYYS Jazz band will extend its free community concerts out to Brooklyn at Sir D's Lounge on Monday, November 26, 2018 at 8pm Monday, February 25, 2019 at 8 pm, and Monday, April 29, 2019 at 8 pm.
NYYS Chamber Music program, led by director Dr. Lisa Tipton, offers young musicians an opportunity to explore the often complex dialogue between instruments as a metaphor for learning skills that emphasize open communication, harmony, and compromise. An Evening with Friends is the underlying theme of each performance. National Arts Club will host the first of three exhilarating chamber performances starting on Tuesday, March 19, 2019 at 7:30 pm, followed by Scandinavia House on Tuesday, April 30, 2019 at 7:30 pm, and Weill Recital Hall at Carnegie Hall on Wednesday, May 1, 2019 at 7:30 pm. Baldwin Giang's brunetto will receive its world premiere at Weill Recital Hall.
NYYS Composition program, led by Dr. Kyle Blaha, has broken new ground in its acclaimed sessions for younger composers to examine orchestration styles, techniques, and skills. The annual Composition Date 2019 performance, to be held at Symphony Space on Thursday, May 16, 2019, at 7:30 pm, will include original student compositions performed by members of the Orchestra, Chamber Music, Jazz, and Robert L. Poster Apprentice Conducting programs.
ARTISTIC DIRECTORS
Michael Repper is an emerging conductor of classical music, jazz, pops, and musical theater. A graduate of Stanford University, he recently completed his doctoral residency at the Peabody Conservatory of Music as a student of Gustav Meier and his longtime mentor, Marin Alsop. Mr. Repper was the Peabody Institute-Baltimore Symphony Orchestra Conducting Fellow for two seasons, and continues to work with the Peabody Institute ensembles. Mr. Repper holds leadership positions in several music organizations in the Baltimore area. He is currently Music Director of both the Northern Neck Orchestra and Baltimore Basilica, Assistant Conductor of the Concert Artists of Baltimore, and New Music Consultant for the Baltimore Symphony Orchestra. Mr. Repper's international performances include a recent debut with the São Paulo Symphony Orchestra in Brazil, masterclasses with the Artes Nazionale Orchestra in Florence, Italy, and performances in Australia.
Andy Clausen is a New York-based composer, trombonist, bandleader, and graduate of The Juilliard School. He has performed with Wynton Marsalis, Ron Carter, Benny Golson, Frank Wess, Gerald Wilson, Kurt Elling, The After Midnight Orchestra, Joe Lovano, Bill Frisell, Jason Moran, Dave Douglas, Wayne Horvitz, Andrew D'angelo, John Zorn, The American Brass Quintet, Feist, and My Brightest Diamond. The New York Times has described his work as "sleek, dynamic large-group jazz, a whirl of dark-hued harmony and billowing rhythm...The intelligent sheen of Mr. Clausen's writing was as striking as the composure of his peers...It was impressive, and not just by the yardstick of their age." He is a founding member of The Westerlies, a new music brass quartet whose 2014 debut "Wish the Children Would Come on Home: The Music of Wayne Horvitz" was met with critical acclaim from NPR Fresh Air, Jazz Times, and was named the NPR Jazz "Best Debut of 2014." His awards include the Gerald Wilson Prize for Composition from the Monterey Jazz Festival, the Emerging Artist of The Year, and Alternative Jazz Group of the Year Awards from the Earshot Jazz Festival, and the Lotos Foundation Prize. In addition, Mr. Clausen has been commissioned by The New York Times, Dell, Bloomberg and Blue Chalk Media to compose music for film and television.
Dr. Lisa Tipton, violinist and co-founder of the award-winning Meridian String Quartet, has toured internationally and held residencies at Queens College, Bard College, and the Turtle Bay Music School. She has won distinctions from the Evian International Competition, Artists International, and Chamber Music America. As a devoted interpreter of new music, Dr. Tipton established the "Made in America" series at Weill Recital Hall with pianist Adrienne Kim and has performed on the "Interpretations" series at Merkin Concert Hall. She performs regularly with Amici New York and the American Symphony Orchestra, and is a co-founder of NY Chamber Music CoOp. Dr. Tipton's recording of Ives' violin sonatas with Ms. Kim was released in 2006 on Capstone Records. She earned a B.A. from Cornell University, an M.A. from the Aaron Copland School of Music at Queens College, and a D.M.A. from the CUNY Graduate Center.
Dr. Kyle Blaha received his D.M.A. and M.M. from Juilliard and his B.M. from Eastman School of Music with high distinction in composition, clarinet, and German. He has studied composition with Darrell Handel, Ricardo Zohn-Muldoon, Carlos Sanchez Gutierrez, Samuel Adler, Philip Lasser, and Robert Beaser, and Solfège with Mary Anthony Cox. He is faculty at the European American Musical Alliance Program in Paris and Ear Training faculty at The Juilliard School in the College, Evening, and Pre-College divisions. He has received multiple ASCAP Young Composer Awards and awards for study in German, including a Fulbright grant and a D.A.A.D. (German government) grant as well as Arabic study in Cairo, Egypt. Mr. Blaha's work has been premiered by the Juilliard Orchestra and multiple performances by the New York City Ballet Choreographic Institute and has received commissions from the NYYS, the Eastman Wind Ensemble, the New Juilliard Ensemble, and the American Composers Orchestra.
ORCHESTRA SOLOISTS
Applauded by the Calgary Herald as "...talented, sensitive...brilliant," Jiji is an adventurous artist on both acoustic and electric guitar, playing an extensive range of music from traditional and contemporary classical music to free improvisation. Following recent performances at the 92nd Street 'Y' Guitar Fest and at Festival Napa Valley, Jiji's 2017-18 season features her NY recital debut at Weill Recital Hall on the CAG series and recitals for the Krannert Center for the Performing Arts, Purdue Convocations, and the Virginia Arts Festival. As a chamber musician, she performed with members of Eighth Blackbird, members of one beat project, members of Bang on a Can All-Stars, Wild Up, The Industry, cellist Tessa Seymour, and the Aizuri Quartet. A passionate advocate of new music, Jiji has premiered works by Paul Lansky, Nina Young, Gabriella Smith, Riho Maimets, Krists Auznieks, Gulli Björnsson, Andrew McIntosh, and Farnood HaghaniPour. She also performs her own compositions, incorporating electronic media and acoustic music, and she currently works as a composer with the Yale Repertory Theater, Yale Cabaret, and Yale School of Art. Her music is influenced by her regular activities as a DJ, where she highlights the electronic dance styles of happy hardcore and Berlin experimental electronica.
An inspiring talent with a silky and sweet tone from even the highest registers of her instrument, impeccable intonation, dexterity, subtlety yet always vigorous and dramatic, violinist Tai Murray has become an essential personality in today's classical musical world. A former BBC young generation artist, member of the Marlboro Festival and of Lincoln Center's Chamber Music Society, she gave her London Proms Debut in 2016 with the BBC National Orchestra of Wales and Thomas Sondergard. Living between New York and Berlin, Ms. Murray has been heard on stages such as the Barbican, Queen Elisabeth and London Royal Albert Hall, aside orchestras such as Chicago Symphony, Atlanta Symphony, BBC Symphony Orchestra, Manchester BBC Philharmonic Orchestra, BBC Scottish Symphony Orchestra, BBC National Orchestra of Wales and Royal Liverpool Philharmonic. In Germany, she has been invited by the Philharmonic Staatsorchester of Mainz, the Göttinger Symphonie Orchester and Düsseldorfer Symphoniker, and has toured with the Brandenburger Symphoniker and the Niederrheinische Sinfoniker.
Praised for her "bountiful gifts and passionate immersion into the music she touches" (The Plain Dealer), Chinese pianist Fei-Fei is a winner of the Concert Artists Guild Competition and a top finalist at the 14th Van Cliburn International Piano Competition. Her burgeoning career includes a number of prominent concerto engagements in the 2017-18 season, including performances with the American Symphony Orchestra, Buffalo Philharmonic, Long Beach Symphony, Calgary Philharmonic, Denver Philharmonic, Knoxville Symphony, and a return engagement with California's Pacific Symphony for a special performance celebrating the Chinese New Year. Fei-Fei was showcased prominently as a Cliburn finalist in the documentary film, Virtuosity, about the 2013 Cliburn Competition, which premiered on PBS in August 2015, and she has also been featured numerous times on New York's WQXR radio. Career concerto highlights in the US include the Fort Worth Symphony, Kansas City Symphony, Aspen Music Festival Orchestra, Pacific Symphony, Spokane Symphony, Corpus Christi Symphony, Austin Symphony, Anchorage Symphony, Youngstown Symphony, and the Juilliard Orchestra. Internationally, she has performed with the Hong Kong Philharmonic Orchestra, Germany's Norddeutsche Philharmonie Rostock, and in China with the Shanxi and Shenzhen Symphony Orchestras.
JAZZ SOLOISTS
Musician, Composer, Bandleader, Recording Artist, Educator and Activist Roxy Coss has become one of the most unique and innovative Saxophonists on the scene, a definitional voice of the Millennial Movement in Jazz. Winner of a 2016 ASCAP Herb Alpert Young Jazz Composer Award, the Downbeat Critics' Poll listed her as a "rising star" on soprano saxophone the past four years in a row, and a Downbeat Magazine review called her "an exceptional young talent." Originally from Seattle, and a fixture on the New York scene for the past ten years, she has performed extensively around the world, including major festivals and venues like the Newport Jazz Festival, Melbourne Big Band Festival, Earshot Jazz Festival, San Jose Jazz Summerfest, Ballard Jazz Festival, The Jazz Standard, and Jazz Showcase, among others. Her band, the Roxy Coss Quintet, has held residencies at New York City clubs including SMOKE Jazz Club and Club Bonafide, appears frequently around NYC, and tours nationally.
Hailed by The New York Times as a "conscientious" and "perceptive young trumpeter," Matt Holman has distinguished himself as a composer, conductor, bandleader and top-tier soloist in many of the leading jazz ensembles of our time. Along with his adventurous chamber-jazz recordings, Holman has performed and/or recorded with Darcy James Argue, John Hollenbeck, Fred Hersch, Asphalt Orchestra, Joel Harrison, New York Voices, Andrew Rathbun, and more. Holman has also composed and arranged works for Stefon Harris, Jane Monheit, Marvin Stamm, and university ensembles worldwide. Holman's 2013 debut When Flooded (Brooklyn Jazz Underground Records), an ambitious and evocative project with his five-piece Diversion Ensemble, was awarded four stars by DownBeat. His 2017 follow-up, The Tenth Muse (New Focus Recordings), finds contemporary relevance in the ancient Greek love poetry of Sappho. Holman has earned numerous awards including the International Trumpet Guild's Jazz Improvisation Competition, the Carmine Caruso International Jazz Trumpet Solo Competition, the Morroe Berger-Benny Carter Jazz Research Fellowship, and the BMI Foundation's 13th annual Charlie Parker Jazz Composition Prize/Manny Albam Commission. Holman served as Artistic Director of New York Youth Symphony Jazz for six seasons and currently teaches as adjunct faculty at Manhattan School of Music and Hunter College.
Hailed in the DownBeat International Critics Poll as #1 Rising Star trombonist, a player "of vision and composure" according to The New York Times, Ryan Keberle has developed a one-of-a-kind voice both on his instrument and as a composer, earning distinction among jazz's most adventurous new voices. Keberle's music integrates his wide-ranging experiences into a highly personal vernacular - immersed in jazz tradition, drawing on world music, rock and other influences, seeking fresh and original pathways. His flagship ensemble, Catharsis, has released five albums to worldwide critical acclaim. In 2017 Catharis turned its attention to political turmoil in the U.S. with the protest album Find the Common, Shine a Light, praised by The Nation as "unpretentiously intelligent and profoundly moving." Keberle has also worked in endlessly varied settings with musicians ranging from superstars to up-and-coming innovators, in jazz, indie rock, R&B and classical music. As a featured soloist with the Maria Schneider Orchestra, he collaborated with David Bowie on his 2015 single Sue (Or in a Season of Crime). He has performed extensively with Sufjan Stevens, Ivan Lins, and with the Saturday Night Live house band. He has accompanied Alicia Keys, Justin Timberlake, Rufus Reid, and Wynton Marsalis.
Arturo O'Farrill, pianist, composer, and educator, was born in Mexico and grew up in New York City. Arturo's professional career began with the Carla Bley Band and continued as a solo performer with a wide spectrum of artists including Dizzy Gillespie, Lester Bowie, Wynton Marsalis, and Harry Belafonte. In 2007, he founded the Afro Latin Jazz Alliance as a not-for-profit organization dedicated to the performance, education, and preservation of Afro Latin music. Arturo has performed with orchestras and bands including his own Afro Latin Jazz Orchestra and Boss Level Sextet, as well as other Orchestras and smaller ensembles in the US, Europe, Russia, Australia, and South America. He has received commissions from Meet the Composer, Jazz at Lincoln Center, The Philadelphia Music Project, The Apollo Theater, Symphony Space, the Bronx Museum of the Arts, the Young People's Chorus of New York, and the New York State Council on the Arts. Arturo's well-reviewed and highly praised Afro-Latin Jazz Suite from the album CUBA: The Conversation Continues took the 2016 Grammy Award for Best Instrumental Composition and the 2016 Latin Grammy Award for Best Latin Jazz Album. His powerful Three Revolutions was the 2018 Grammy Award winner for Best Instrumental Composition.
FIRST MUSIC COMPOSERS
Natalie Dietterich is an American composer and vocalist from Harleysville, Pennsylvania. Her visceral work mines patterns and is often tangential to social issues. Recently her music has been performed by the Shanghai Symphony, LA Philharmonic's National Composers Intensive, Big Sky New Music Initiative, and Bang on a Can Summer Institute. Ms. Dietterich has been awarded residencies at the Avaloch Farm Music Institute, Norfolk Chamber Music Institute, and at Arts, Letters, and Numbers. She is the recipient of the 2016 Leo Kaplan Prize of the Morton Gould Young Composer Awards, and has received honorable mentions from BMI, ASCAP, and The American Prize. Ms. Dietterich is a graduate of the Yale School of Music with an M.M. and M.M.A. in composition, and holds a dual degree in composition and violin from the West Chester University. She will be starting her Ph.D. in composition at Princeton University this fall.
Theo Chandler is a composer of concert and stage works, currently pursuing his Doctorate of Musical Arts at the Rice University Shepherd School of Music, studying with Anthony Brandt. He received his previous degrees from The Juilliard School and Oberlin Conservatory, studying composition with Melinda Wagner, Samuel Adler, Steven Stucky, and Lewis Nielson. While at Juilliard, he was selected as a winner of the Orchestra Competition, Gena Raps Chamber Music Competition, and New Juilliard Ensemble Competition. Mr. Chandler has received commissions from Les Délices, Golden West Winds from the United States Air Force Band of the Golden West, Amir Eldan, George Sakakeeny, Alexa Still, Michael Rosen, and others. Chandler has been a fellow at Tanglewood Music Center and the Aspen Music Festival and School, and has attended Brevard Music Center, and New Music on the Point Festival. Presently, he is the Emerging Composer Fellow for Musiqa, and was previously the Young Composer in Residence for the Detroit Chamber Winds and Strings.
Ryan Lindveit is a composer whose music has been performed across the United States and abroad by Alarm Will Sound, "The President's Own" United States Marine Band, Orkest de Ereprijs, the USC Thornton Symphony, numerous university wind ensembles, the Donald Sinta Quartet, FearNoMusic, and the City of Tomorrow, among others. His music has received recognition from BMI, ASCAP, SCI, the American Modern Ensemble, the National Band Association, Tribeca New Music, and the Texas Music Educators Association. Mr. Lindveit grew up in Texas and is a graduate of the University of Southern California, where he was selected as Salutatorian for the class of 2016 and named the Thornton School of Music's Outstanding Graduate. He is currently a master's student at the Yale School of Music, where he studies with Aaron Jay Kernis. Recent and upcoming projects include Mysterious Butterflies for chamber ensemble and eight voices, Like an Altar with 9,000 Robot Attendants commissioned by a consortium of 30 university wind ensembles organized by conductor H. Robert Reynolds, a commission for the Big 12 Band Directors Association, and pieces for chamber ensemble and orchestra to be premiered at the Aspen Music Festival in the summer of 2018.
Baldwin Giang is a composer interested in acoustic and electroacoustic mediums, whose music aims to empower communities of audiences and performers by creating concert experiences that are opportunities for collective wonder and judgment. Described as "taut and cohesive...challenging and rewarding" (Cacophony), Mr. Baldwin's music has been performed by such celebrated performers as the Arditti Quartet, JACK quartet, Argento Ensemble, Civic Orchestra of Chicago, Yale Symphony Orchestra, University of Michigan Symphony Orchestra, [Switch~ Ensemble], and So Much Hot Air. Current projects include works for the International Contemporary Ensemble, orkest de ereprijs, and Curtis Symphony Orchestra. Mr. Baldwin is a graduate of Yale University, earning a B.A. with Honors in both Music and Political Science, and the University of Michigan, earning an M.A. as a Regents Fellow. At Yale, Baldwin earned the Beekman Cannon Friends Prize, and the Abraham Beekman Cox Prize awarded to the "most promising and gifted composer in his class." As a winner of the Chicago Symphony's Civic Orchestra Composers Project, Mr. Baldwin had a newly commissioned work premiered at Chicago's Symphony Center. Other recognition has come from the ASCAP Morton Gould Competition and the PARMA Composer Competition. Mr. Baldwin is currently a PhD student and Benjamin Franklin Fellow at the University of Pennsylvania. For more information, please visit http://www.baldwingiang.com.
Zachary Rich is a jazz trombonist and composer from Wichita, Kansas. He is currently studying jazz composition at the University of Northern Colorado where he is a graduate teaching assistant. He works throughout the Midwest as a freelance performer, composer, arranger, and educator. Currently based in Greeley, Colorado, Mr. Rich enjoys virtually all music but jazz is his favorite. He and co-writer Joseph LeClerc plan to release an album of original music in the summer of 2018.
Sam Wolsk, 20, has been an avid jazz composer since his early teen years. Beginning with self-study of online scores and experimentations in the notation software Finale, Mr. Wolsk wrote his first full big band chart, Effervescence, at 16, for which he won Downbeat Magazine's student award for best original jazz composition. Since then he has studied jazz theory and composition with Joe Clark, Jeremy Kahn, Bob Gravener, and Russ Johnson. As a freshman at Northwestern University, Mr. Wolsk co-founded the DW Jazz Orchestra, a 17-piece big band, and recorded their debut album, Coalescence (2017) of all original music. DWJO continues to perform his original music in both the New York and Chicago areas, with past performances at Dizzy's Club in NYC and SPACE in Evanston, IL. His latest recorded original works include Return Trip, When I Knew You, and The Final Stretch of Dawn (on Coalescence), Goodbye For Now, Down to the Wire (to be released on Live At Dizzy's - 2018), Effervescence (2014), and Dawn's Excitement (2015).
Pianist, composer, and educator Dave Meder is poised to become one of the most prominent musical voices of his generation, with fluid technique, novel rhythmic conception, and an intuitive sense of musical drama. He is the winner of the 2013 Great American Jazz Piano Competition and the recipient of two DownBeat Magazine Awards for Best Instrumental Jazz Soloist. As a composer, he was recognized in the 2014 ASCAP Young Jazz Composer Awards and recently was accepted into the BMI Jazz Composers Workshop. He has performed at the Tokyo Jazz Festival, The Kennedy Center, and Jazz at Lincoln Center, among other venues. Mr. Meder holds the Artist Diploma from The Juilliard School, where he studied with Kenny Barron and Julian Martin. Additionally, he has studied improvisation with Ari Hoenig and Mark Turner, and composition with Philip Lasser. An educator in his own right, Mr. Meder has served as adjunct instructor of jazz piano at New York University and has presented at various forums, including the 2016 Jazz Educators Network Conference. He is currently a faculty member in the Evening Division at The Juilliard School and the music director for Fordham Lutheran Church in Bronx, NY.
Related Articles View More Classical Music

Stories
More Hot Stories For You