GMLCPA Opening New Location in Roanoke, VA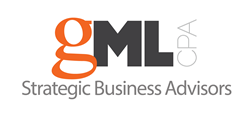 The motivation behind this company addition is to impact businesses in Virginia in the same way it has done that in Arizona. The approach that GMLCPA takes with their clients is unique and unlike any CPA firm; they are excited to have this opportunity to reach out to clients in Virginia looking for something new.
The ideal clients for this new location are businesses run by entrepreneurs looking to grow, service professionals, and health and wellness consultants. GMLCPA is seeking out people that want to learn more about their fields, embrace technology and virtual systems, and that want to learn how to make their business unique in each of their niches. Simply put, GMLCPA wants to help businesses and owners to reach their fullest potential.
When asked about this new opportunity, Larisa Cooper, one of the firm's partners and a Virginia resident, commented, "I'm excited about this new adventure and what it has in store for both GMLCPA and the clients we will be serving. We are looking forward to being a part of the Roanoke community, getting to know businesses in the area, and providing them with the services that will benefit them for many years to come."
To learn more about GMLCPA and the services they offer take a look at their website at http://www.gmlcpa.com.
About GMLCPA, Pllc Firm
Owners, Gabrielle Luoma, CPA, CGMA and Larisa Cooper, CPA have fully embraced the policy of hiring U.S. based virtual professional staff and believe that this is the path to stay relevant and competitive in the profession. GMLCPA services clients all over the U.S. with various value-priced accounting and tax services including what would be traditionally held in house. As accountants and owners of a small business, they understand the problems that owners face every day and work to improve and impact a client's business in a positive way. Please visit http://www.gmlcpa.com to see the types of services that may resonate best with you.
Related Articles View More Books

Stories
More Hot Stories For You