Photo Flash: THE SKIN OF OUR TEETH at Berkshire Theatre Group
THE SKIN OF OUR TEETH is one of two Pulitzer Prize winning plays by Thorton Wilder. Though the other, OUR TOWN, is far better known and far more frequently produced. The title comes from a phrase in the book of Job (19:20) and refers to the commonly used expression: to have escaped by the skin of one's teeth. The biblical reference is rather fitting. Like the bible, this play is meant to express an abstract or spiritual meaning through concrete or material form; a symbolical narrative. Biblical references are woven through this allegorical play that in the course of three acts spans thousands of years of human experience.
With Scenic Design by Bill Clarke, Costumes by Bill Clarke, Costumes by Hunter Kaczorowski, Lighting by Daniel J. Kotlowitz, Sound by Scott Killian, Wigs Hair and Makeup by J. Jared Janas, Movement directed by Isadora Wolfe, Casting by Alan Filderman, and Stage Management by Abigail Gandy; THE SKIN OF OUR TEEH continues at Berkshire Theatre Group's Fitzpatrick Main Stage in Stockbridge through August 3rd. Visit www.berkshiretheatregroup.org for tickets and information.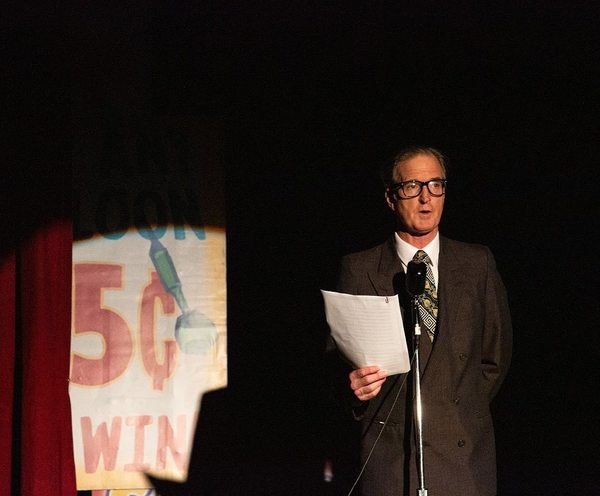 Matt Sullivan

Ariana Venturi

Lynette Freeman, Ariana Venturi, Claire Saunders, and Harriet Harris

Lynette Freeman, Marjie Shrimpton, Isabel Jordan
Featured BroadwayWorld Events
Check out these concerts...




More Hot Stories For You