Photo Flash: Reagle Music Theatre of Greater Boston Presents THE MUSIC MAN 7/15-25
Reagle Music Theatre of Greater Boston presents THE MUSIC MAN July 15-25 - Press Night July 16 at 7:30 p.m.
Performance dates: July 15-25
Venue: Robinson Theatre, 617 Lexington Street, Waltham, Tel. 781 891 5600
Web site: www.reaglemusictheatre.com
Starring: Scott Wahle (Boston broadcaster) and Sarah Pfisterer (Broadway: Phantom of the Opera and Show Boat)
Directed by: Bob Freschi (Broadway: Irene, Annie, Me and My Girl, The Most Happy Fella, Little Me)
Choreographer: Susan Chebookjian
Featuring Boston area performers: Mary Callanan, Jerry Walker, Ellen Peterson, Mark Linehan, Andrew Purdy, Anelise Allen, Matthew Kossack, Rachel Bertone
Reagle Music Theatre's 42nd summer - The Music Man in JulyIrne winners
Scott Wahle
and
Sarah Pfisterer
return to River City, Iowa to recreate their Irne nominated roles as Harold Hill and Marian Paroo in the perennial favorite The Music Man. Wahle won the Best Actor in a Musical Irne Award for his turn as the itinerant salesman and rascal, Harold Hill. Pfisterer, an Irne winner for The Sound of Music and Carousel, reprises her role of Marian Paroo. Marian - the wily librarian and piano teacher - suspects Hill of duplicity, unmasks him and then turns him into an upright citizen.
An affectionate homage to the small town America of a bygone era, Meredith Willson's classic The Music Man follows the shenanigans of a fast-talking traveling salesman and con man "Professor" Harold Hill as he bamboozles the citizens of River City, Iowa. Hill's dire warning about the troubled youth of River City alarms the good citizenry into purchasing band instruments and uniforms from him - in hopes that forming a marching band will guide their young people onto the right path. Hill, the ultimate opportunist, with no musical expertise, plans an escape with the cash before the folks of River City realize they've been scammed. The swindle seems complete until Hill finds himself unexpectedly smitten with Marian Paroo - the town's librarian who has doubted Hill's veracity from the outset. After much ado and comic mayhem - Marian transforms Hill into a respectable citizen by the show's finale. Despite his chicanery, Hill, has infused River City with a sense of pride, passion and purpose. Ultimately, the town forgives the schemer and Hill walks the straight and narrow path with Marian at his side.
Willson's imaginative and clever tunetrunk of song hits is rich and varied. The score includes; Till There Was You, Seventy Six Trombones, Trouble, Goodnight, My Someone, Lida Rose, Marian, the Librarian, My White Knight, Sincere, It's You, Pickalittle, Iowa Stubborn, Gary, Indiana, The Sadder-But-Wiser Girl, Will I Ever Tell You? and more classic, feel-good sounds from America's perennial music man - Meredith Willson.
Bob Freschi
directs and plays the role of Charlie Cowell. The production also features Boston performers: Jerry Walker as Mayor Shinn,
Mary Callanan
as Eulalie Shinn, Mark Linehan as Marcellus Washburn, Ellen Peterson as Mrs. Paroo,
Andrew Purdy
as Winthrop Paroo, Anelise Allenas as Amaryllis,
Matthew Kossack
as Tommy Djilas,
Rachel Bertone
as Zaneeta Shinn and a large cast of singers and dancers.As expected, the production features Broadway style sets & costuming. Reagle's traditional and always sensational full orchestra is ideally suited to a title likeThe Music Man!The Music Man at The Reagle Music Theatre of Greater Boston - Robinson Theatre, 617 Lexington Street in Waltham. 8 performances only! July 15-25 Tickets are $35.00 - $57.00 adults, $25.00 for children (ages 5-18) Seniors (60+) $2.00 off. Attractive group rates are available. Box office open Mon. through Sat. For tickets, call 781-891-5600 or buy tickets online at www.reaglemusictheatre.com Directions on web site. Plenty of free parking. Air conditioned. Wheelchair accessible.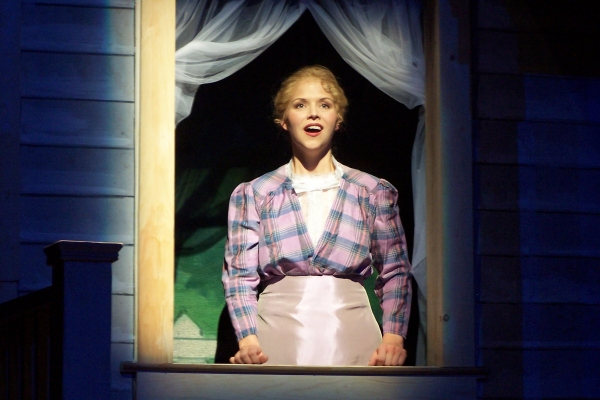 Sarah Pfisterer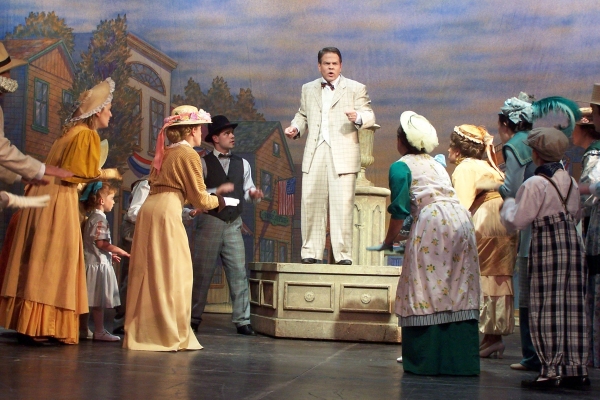 Scott Wahle and cast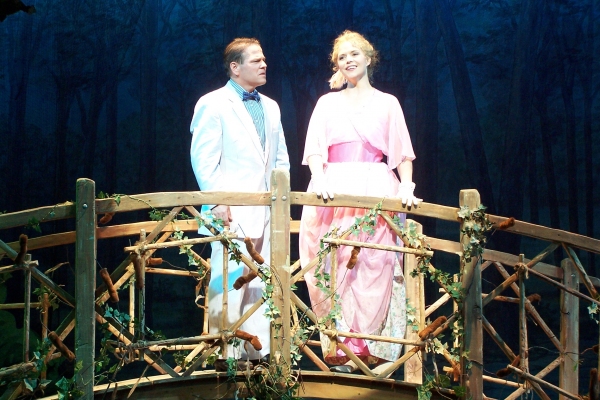 Scott Wahle and Sarah Pfisterer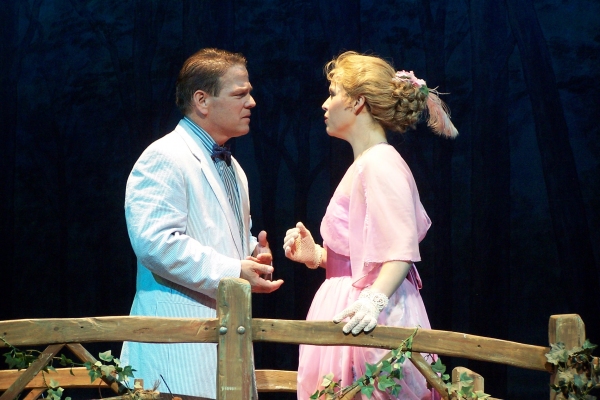 Scott Wahle and Sarah Pfisterer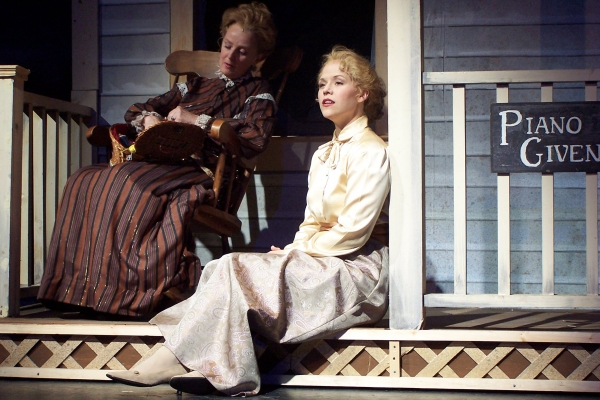 Sarah Pfisterer and cast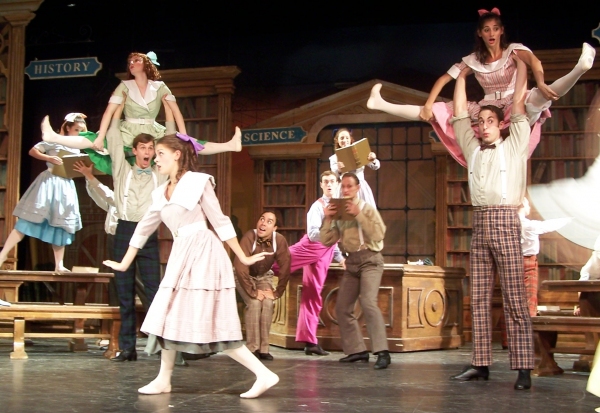 The cast of THE MUSIC MAN

Related Articles View More Boston

Stories

Shows
More Hot Stories For You