Click Here for More Articles on NEIL PATRICK HARRIS
Photo Flash: Hasty Pudding Honors David Heyman; Neil Patrick Harris, Diane Paulus, HEATHERS Cast and More Attend
The Hasty Pudding Institute of 1770 honored acclaimed Producer David Heyman last night as the 2014 recipient of the Order of the Golden Sphinx . The annual Order of the Golden Sphinx gala was held at the Allen Room at Jazz at Lincoln Center's Frederick P. Rose Hall in New York City. Heyman's critically acclaimed box office hit Gravity, directed by Alfonso Cuarón and starring Sandra Bullock and George Clooney received 10 Academy Award nominations and won an outstanding seven Oscars. He is the producer of all the film adaptations of J.K Rowling's Harry Potter books. Scroll down for a look at the event!
The Order of the Golden Sphinx, named for a traditional symbol of The Hasty Pudding Institute, is the highest honor bestowed by the Institute. This award recognizes individuals for their extraordinary contributions to the arts.
The Order of the Golden Sphinx gala included a dinner with special performances by the Hasty Pudding Theatricals and the Harvard Krokodiloes. The cast of Heathers: The Musical performed during the gala, as the Pudding recently announced the show as the first initiative of "Hasty Pudding Presents." This initiative endeavors to support professional performing arts projects consistent with the Pudding's 200-year old brand and mission. Laurence O'Keefe, co-author and producer of Heathers, is a proud The Hasty Pudding alumnus.
Guests in attendance included Master of Ceremonies Andrew L. Farkas, Hasty Pudding Theatricals 2014 Man of the Year Neil Patrick Harris, Courtney B. Vance, Mo Rocca, Dr. Mehmet Oz, Jeff and Lisa Blau, Diane Paulus, Michael Mayer, Lyor Cohen, Daniel Loeb, Howard and Abby Milstein, Pamela Hanson, Mickey and Peggy Drexler, Steve Hanson, Stew Leonard, Susan Merinoff, and Barry and Lizanne Rosenstein.
Continuing their philanthropic mission, the Pudding officially announced the four funding initiatives: the BAM Arts & Justice program, Arthur Miller Foundation and the Institute of Play, East End Special Players, and inaugural Hasty Pudding Institute Screenwriting Fellowship with The Black List. The grant recipients represent the Institute's mission to foster the arts and encourage their growth.
The inaugural Hasty Pudding Institute Screenwriting Fellowship with The Black List begins March 18, 2014. The goal of this grant is to provide an aspiring writer of satire or social commentary the resources to continue developing content in the Hasty Pudding tradition. The Black List, an organization known for identifying the best screenplays in the entertainment industry, will host the Fellowship's selection process; a panel of top producers, writers and entertainment industry executives will evaluate the top contenders to select the Fellow.
Photo Credit: Jemal Countess/Getty Images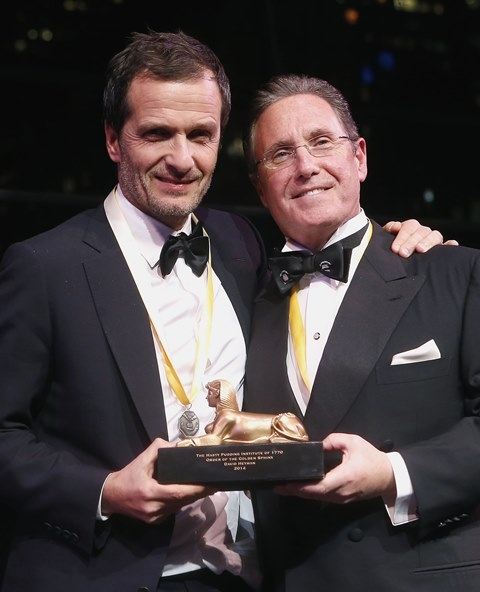 David Heyman, Andrew L. Farka

Andrew L. Farkas, Neil Patrick Harris, David Heyman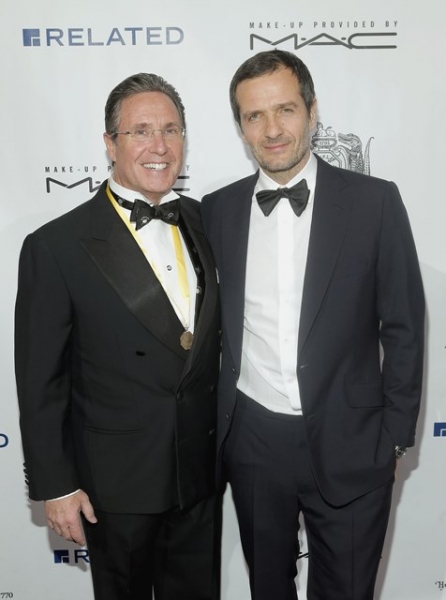 David Heyman, Andrew L. Farkas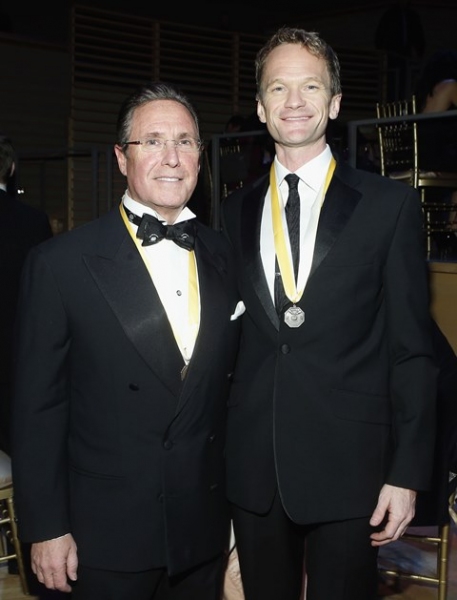 Andrew L. Farkas, Neil Patrick Harris

Neil Patrick Harris, The Pudding Ladies

David Heyman

Neil Patrick Harris, Andrew L. Farkas, The Pudding Ladies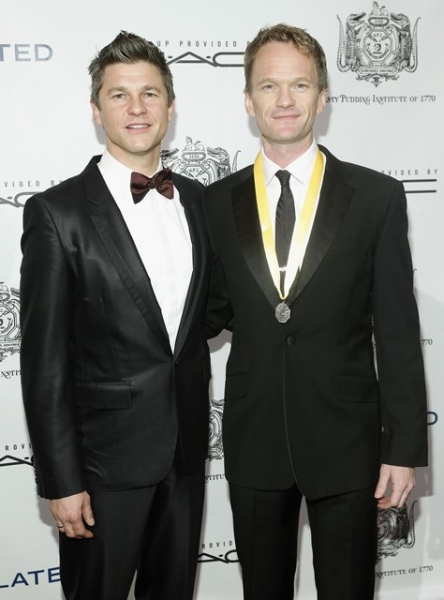 David Burtka, Neil Patrick Harris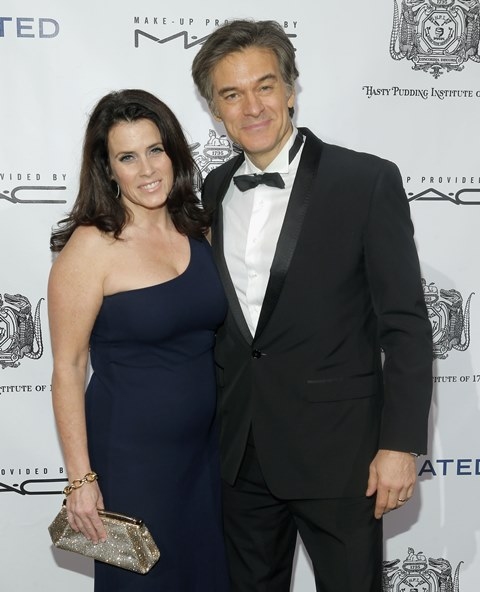 Lisa Oz, Dr. Mehmet Oz

Courtney Vance

Amanda Lipitz

David Heyman

Lyor Cohen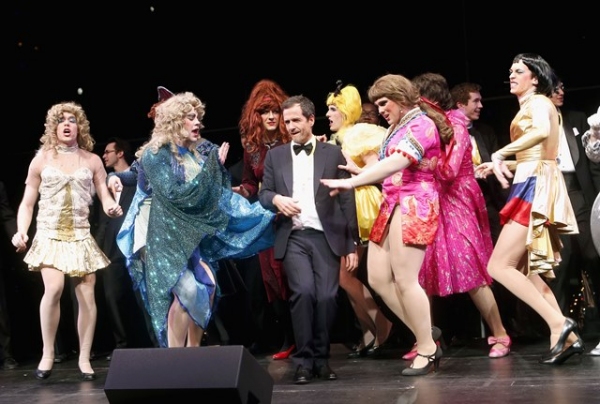 David Heyman, The Pudding Ladies

Howard & Abby Milstein

Andrew L. Farkas

Stew Leonard, Steve Hanson

Amanda Lipitz, Sandi Farkas, The Pudding Ladies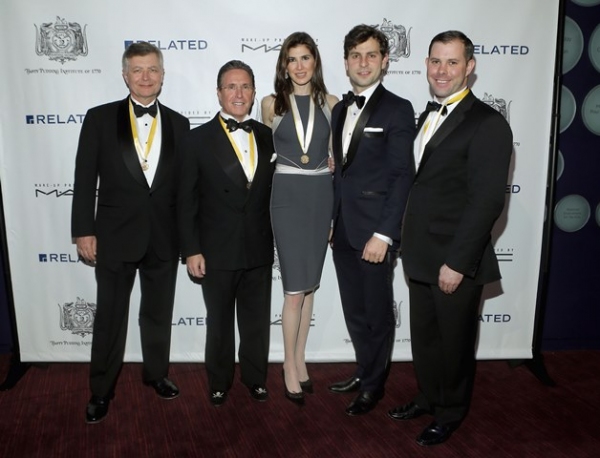 Mark Szpak, Andrew L. Farkas, Andrea Olshan, Eliah Seton, Conor Gaughan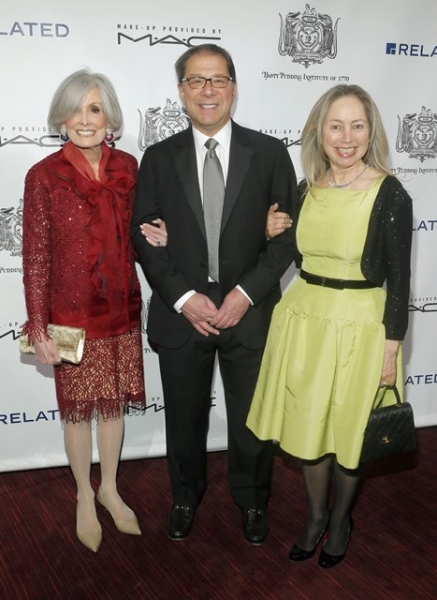 Susan Merinoff, Andrew Crisses, Abby Crisses

Matt DaSilva, The Pudding Ladies

Cast of HEATHERS: THE MUSICAL