Photo Flash: Emerson College's INTO THE WOODS at the Cutler Majestic
Concluding the 2009-2010 Emerson Stage season is Stephen Sondheim and James Lapine's beloved musical, Into the Woods. Directed by Scott LaFeber, the production played the Cutler Majestic Theatre April 22-24.
There's more to the forest than witches and wolves, princes and potions in the magical musical Into the Woods. When a Baker and his Wife learn the Witch next door has cursed them with childlessness, they embark on a quest to break the spell. Along the way, they swindle, lie, and steal from Cinderella, Little Red Riding Hood, Rapunzel, and Jack (of beanstalk fame). Everyone's wish is granted, but the consequences of their actions return to haunt them with disastrous results. What begins as a lively irreverent fantasy in the style of "The Princess Bride" becomes a moving lesson about community responsibility and the stories we tell our children.
INTO THE WOODS featured a production team consisting of musical director Jon Goldberg, scenic designer Janie Howland, costume designer Tyler Kinney, lighting designer Scott Pinkney, sound designer Adam Howarth, props master Joanna Stenning, and stage manager Rachel Enright. LaFeber will be joined by assistant directors Kristi Dana and Danielle Mohlman, as well as dramaturgs Cheyenne Postell and Rory Garcia.
The cast included Noel Carey (Narrator/Mysterious Man), Blake Pfeil (Jack), Tyler Bellmon, Michael Borges (Cinderella Prince/Wolf), Anthony Jackson (Rapunzel Prince), Sean Elias (Cinderella's Father), Dru Serkes (Steward), Jessica Naimy (Cinderella), Meredith Jones (Baker's Wife), Lexie Frare (Little Red), Brittney Morello (Witch), Krista Buccellato (Rapunzel), Abigail Vega (Jack's Mother), Lauren Parker (Cinderella's Stepmom), Chelsea Williams (Florinda), Chelsey Lebel (Lucinda), Dana Vincent (Dead Cinderella's Mom, etc), Anna Baker (Milky White), Kelsey Puttrich (Sleeping Beauty), and Elise Taff (Snow White).
Photo Credit: Kirk J Miller


The Opening of INTO THE WOODS

Blake Pfeil, Anna Baker, and Abigail Vega

Tyler Bellmon, Lexie Frare, Michael Borges, and Dana Vincent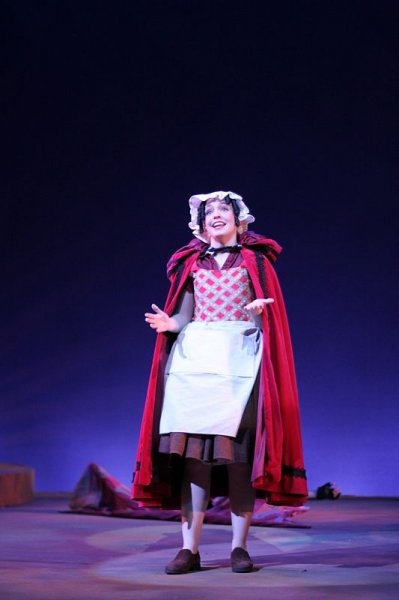 Lexie Frare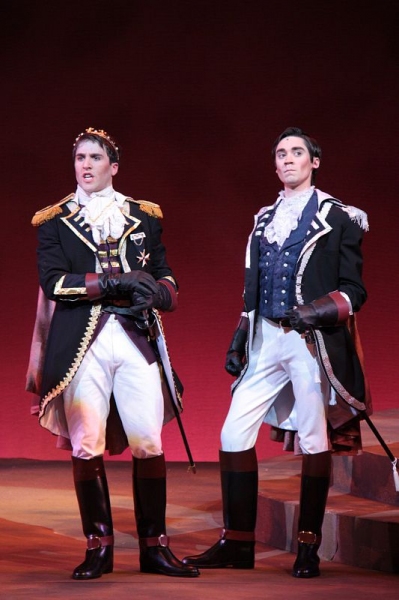 Michael Borges and Anthony Jackson

Brittney Morello and Krista Buccellato

Jessica Naimy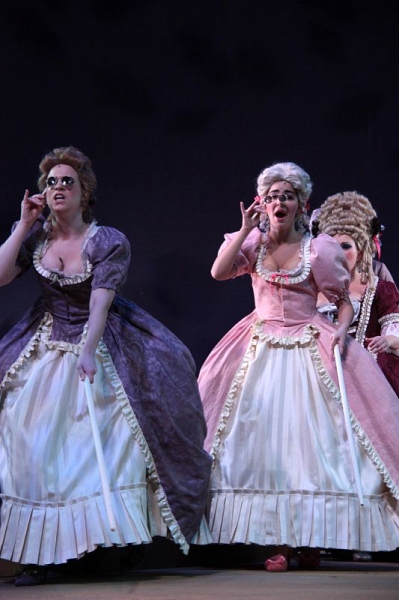 Chelsea Williams and Chelsey LeBel

Tyler Bellmon, Brittney Morello, and Meredith Jones

Meredith Jones, Sean Elias, and Lauren Parker

Dru Serkes, Sean Elias, and Brittney Morello

Tyler Bellmon and Noel Carey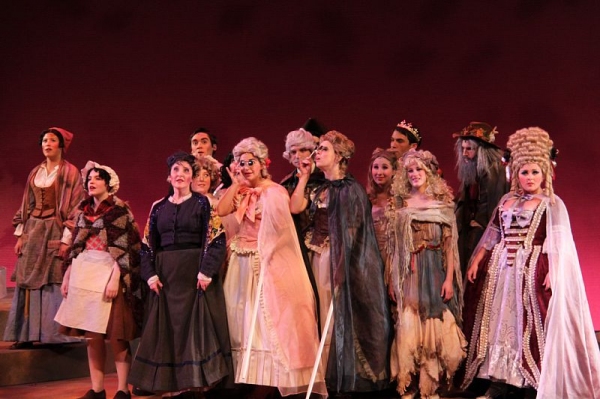 Jessica Naimy, Lexie Frare, Abigail Vega, Dana Vincent, Anthony Jackson, Chelsey LeBel, Sean Elias, Chelsea Williams, Kelsey Puttrich, Michael Borges, Krista Buccellato, Noel Carey, and Lauren Parker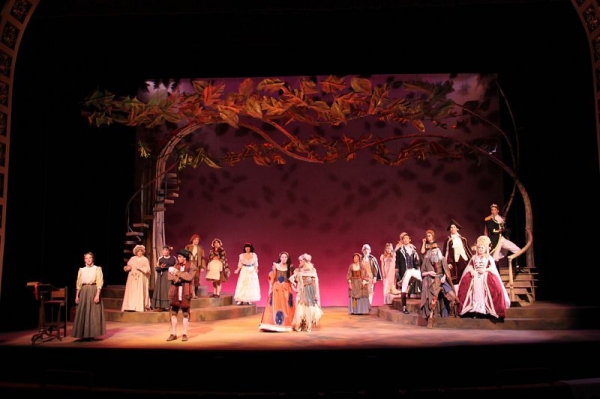 The Cast of INTO THE WOODS

Chelsea Williams, Lauren Parker, Chelsey LeBel, Sean Elias, Michael Borges, Anthony Jackson, Lexie Frare, Jessica Naimy, Blake Pfeil, Noel Carey, Brittney Morello, Meredith Jones, Tyler Bellmon, Abigail Vega, Anna Baker, Krista Buccellato, Kelsey Puttrich, Dru Serkes, Dana Vincent, and Elise Taff