Latest News on Scott Pinkney
Scott Pinkney News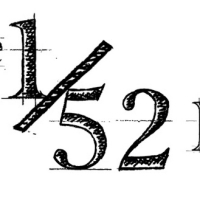 The 1/52 Project Founded by Beowulf Boritt Announces First 7 Early-Career Designer Recipients
by Chloe Rabinowitz - Sep 7, 2022
The 1/52 Project, the new financial grant program founded by Tony Award-winning set designer Beowulf Boritt, has selected the first seven early-career designer recipients to benefit from $100,000 in grants.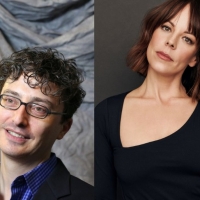 Beowulf Boritt, Leslie Rodriguez Kritzer and Alejo Vietti Announced as Barrington Stage Company Associate Artists
by Chloe Rabinowitz - Oct 15, 2021
Barrington Stage Company has announced the 2021 Associate Artists – scenic designer Beowulf Boritt, actress Leslie Rodriguez Kritzer and costume designer Alejo Vietti.
BWW Review: BSC'S 2021 10X10 NEW PLAY FESTIVAL at Barrington Stage Company
by Marc Savitt - Mar 14, 2021
"Who knew when we started our 10x10 New Play Festival ten years ago that it would become one of our most popular events of the year?" said Artistic Director Julianne Boyd. "We started with two weeks of performances and as of last year, we ran our 10x10 Plays for one month in the middle of the winter.'
Barrington Stage Company Announces Plays and Casting for 10th Annual 10x10 NEW PLAY FESTIVAL
by Chloe Rabinowitz - Feb 22, 2021
Barrington Stage Company has announced casting for the 10-minute plays for the 10th Annual 10X10 New Play Festival, part of the 2021 10X10 Upstreet Arts Festival. BSC's 10X10 New Play Festival will be filmed live on the Boyd-Quinson Mainstage with no live audience and will stream by demand March 11–14 & 18–21, 2021.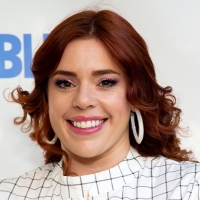 Barrington Stage Announces 2020 Associate Artists: David Lander, Jeffrey Page and Alysha Umphress
by Chloe Rabinowitz - Nov 30, 2020
Barrington Stage Company has announced the 2020 Associate Artists – lighting designer David Lander, director/choreographer Jeffrey Page and actress Alysha Umphress. The Associate Artists program's honorees include choreographer Joshua Bergasse, director Joe Calarco, costume designer Jen Caprio, and more.
Barrington Stage Company Announces 2019 Associate Artists
by A.A. Cristi - Dec 10, 2019
Barrington Stage Company (BSC), under the leadership of Artistic Director Julianne Boyd, announces the 2019 Associate Artists a?" actor Alan H. Green, composer Joe Iconis, costume designer Sara Jean Tosetti and actress Peggy Pharr Wilson.
Review Roundup: IF I FORGET at Barrington Stage Company; What Did The Critics Think?
by Alan Henry - Aug 7, 2019
If I Forget is now open at Barrington Stage Company! What did the critics have to say? Read all the reviews!
BWW Review: IF I FORGET at Barrington Stage Company A Rare and Powerful Mix of Reality and Raw Emotion.
by Marc Savitt - Aug 7, 2019
There are a few slower moving moments in Tony Award winning (Book of Dear Evan Hansen) playwright Steven Levonson's work but there is plenty of pathos as well as lots of levity and laughter in IF I FORGET. The ensemble cast is very strong and extremely well balanced. So much so that at some point I stopped seeing individual performers engaged in their craft as actors and became totally engrossed in watching a family. While this may be somewhat attributable to my own personal connection to the subject matter as a member of the diaspora and secular Jewish community in suburban America, I think the Fischer family and its many dynamics will feel familiar to most. In other words, you don't have to be Jewish to appreciate this powerful and moving play, but it won't hurt. Many audience members will likely see their own family members on the stage. IF I FORGET explores, deeply, a family and its history. It looks at the past, the present, and how the future might affect them, as well as the legacy they should / will leave.

BWW Review: New England Premiere of CARDBOARD PIANO at New Repertory Theatre
by Nancy Grossman - Mar 28, 2019
What does God want, and who truly knows? Who gets to decide what is right? These are just a couple of the questions raised in Hansol Jung's wrenching new play, CARDBOARD PIANO, in its New England premiere at New Repertory Theatre. Set in Northern Uganda at the turn of the millennium, a forbidden love story unfolds with the backdrop of rising civil unrest, setting in motion a series of events that spans fifteen years in the lives of the principals who survive the violence and hostility that is endemic to the African nation. Directed by Benny Sato Ambush with a quartet of outstanding performances from Marge Dunn, Rachel Cognata, Michael Ofori, and Marc Pierre.