Click Here for More Articles on JULIE ANDREWS
Photo Coverage: Rachel York at New Rep Gala
Broadway, film, television and recording star Rachel York entertained 300 patrons and guests at the New Repertory Theatre's annual fund-raising Gala on Tuesday, May 6 in Watertown, Mass. Performing her celebrated cabaret For the Love of It, York thrilled the festive crowd with her vocal versatility and dynamic personality. The cast of Dessa Rose, which just completed its critically acclaimed run at the New Rep on May 18, opened the concert portion of the Gala with the powerful Lynn Ahrens-Stephen Flaherty selection "We Are Descended."
Accompanied by New Rep Music Director Todd C. Gordon, York sang numbers made famous by early inspirations, favorites from her Broadway career, and a mix of jazz and pop standards that showcased her ease in a variety of genres. Songs included the peppy opener "Don't Rain on My Parade," a sexy "Lost and Found" a la Marilyn Monroe that recalled her Broadway debut in City of Angels, a jazzy "Blue Lou" from the Ella Fitzgerald songbook, her fierce interpretation of "I Dreamed a Dream" from Les Miserables, "Fly Me to the Moon" from her solo album Let's Fall in Love, a soulful "Mercy on Me" followed by a silly "I Want You to Be," a funny yet touching Burt Bacharach medley that included a brief Cher impersonation, and a rousing "Maybe This Time" that followed her "infamous Wednesday matinee" story from her days of working with both Julie Andrews and Liza Minnelli in Victor/Victoria. Encores were a stirring "Back to Before" from Ragtime and a tender and lush "How Do You Keep the Music Playing?" from the movie Best Friends.
The annual Gala, the New Rep's third since taking up residence in the Mosesian Theatre in the Watertown Arsenal Center for the Arts, exceeded its fund-raising goal this year. All proceeds benefit New Rep's educational and artistic programming. For more information, visit www.newrep.org.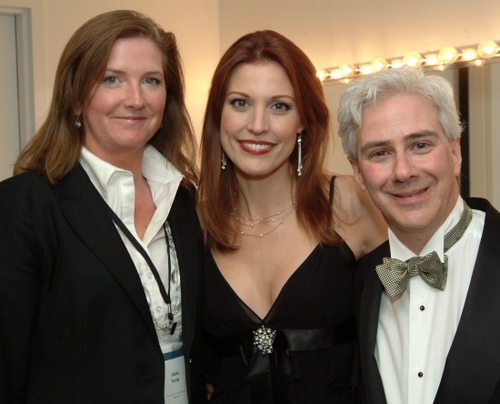 Alicia Verity, sr. v.p., Bank of America, Rachel York, and Rick Lombardo, New Rep producing artistic director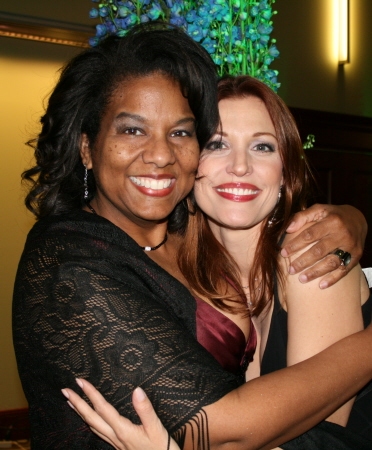 A'Lisa D. Miles (Mammy) and Rachel York

Christopher Flynn and Daniel Newton, Gala co-chairs, with Rachel York and Rick Lombardo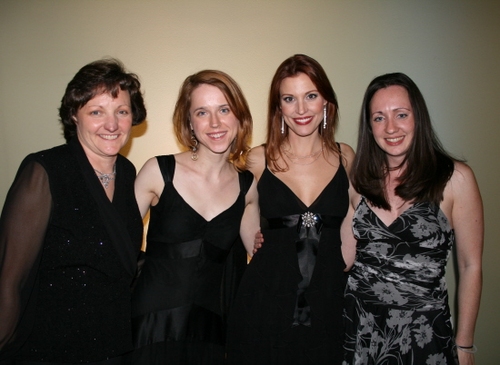 Harriet Sheets, managing director, Bevin O'Gara, artistic associate, Rachel York, and Brooke Haney, marketing and pr manager

Kami Rushell (cast member), Rachel York, and Dee Crawford (cast member)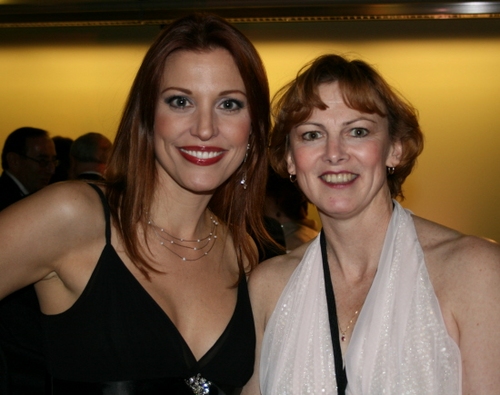 Rachel York and Dawn C. Tucker (Ruth's mother)

Edward M. Barker (Nathan) and Rachel York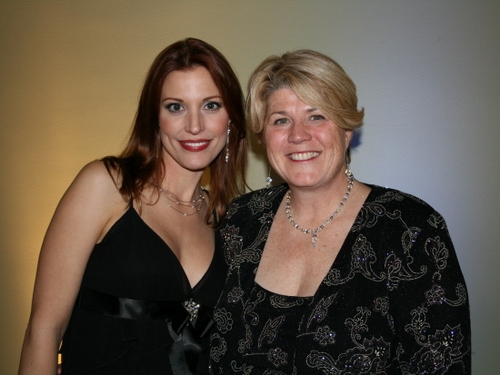 Rachel York with Kathy Kingston, Gala auctioneer

The two Ruths, Rachel York and Leigh Barrett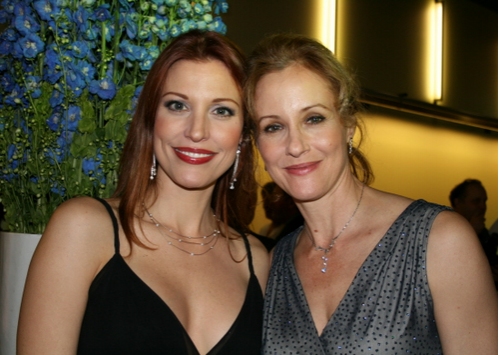 Award-winning actresses Rachel York and Rachel Harker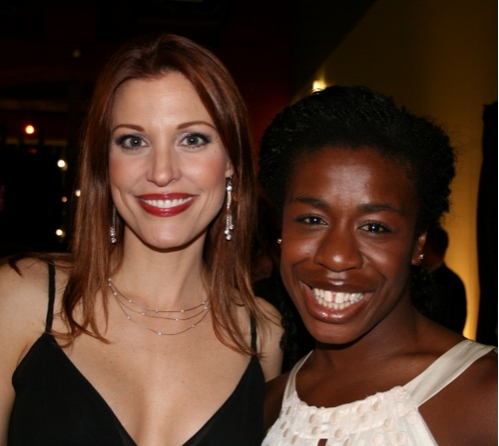 Rachel York with Uzo Aduba (Dessa)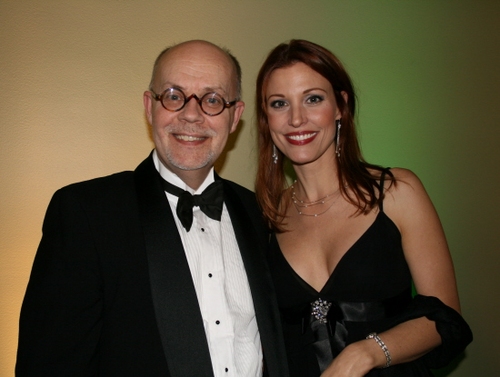 Musical accompanist Todd C. Gordon and Rachel York

Rachel York
(Photos by Andrew Brilliant and Jan Nargi)