Photo Coverage: Inside Opening Night of TRIBES at Barrington Stage Company
Barrington Stage Company, the award-winning theatre in Downtown Pittsfield, MA under the leadership of Artistic Director JuliAnne Boyd and Managing Director TriStan Wilson, presented the regional premiere of Nina Raine's award-winning play,Tribes last night on the Boyd-Quinson Mainstage and BroadwayWorld was there for the opening night and after party.
Directed by Jenn Thompson (BSC's Lost in Yonkers), Tribes begins performances August 18, 2016, opens August 21, and runs through September 3, 2016, at the Boyd-Quinson Mainstage (30 Union Street).
Winner of the 2012 Drama Desk Award for Outstanding Play, Tribes is a funny yet moving, and always provocative play about a young man who was born deaf into an unconventional hearing family. It's not until he meets Sylvia, a young woman on the brink of deafness, that he finally understands what it means to "speak up" for himself.
Tribes features Joshua Castille as "Billy," Miles G. Jackson as "Daniel," C. David Johnson as "Christopher," Deirdre Madigan as "Beth," Eli Pauley as "Sylvia," and Justine Salata as "Ruth."
Tribes features scenic design by John McDermott, costume design by Tracy Christensen, lighting design by Philip S. Rosenberg, and sound design by Toby Algya. Candace Broecker Penn and Chris Matthews are rehearsal/performance interpreters. Alexandra Wailes and Christopher Tester are ASL advisers. Renee Lutz is the production stage manager. Casting is by McCorkle Casting Ltd.
Tribes premiered at London's Royal Court Theatre in 2010 and opened Off Broadway at the Barrow Street Theatre March 4, 2012, winning the NY Drama Critics' Circle Award for Best Foreign Play and the Drama Desk Award for Outstanding Play.
Jenn Thompson (Director) recently served as Co-Artistic Director at TACT NYC. MS. Thompson has directed numerous Off Broadway productions including Women Without Men (2016 Drama Desk Nominee for Outstanding Director of a Play), 2015 Off Broadway Alliance Award-Winner Abundance (also at Hartford Stage), and the first NYC revival of Neil Simon's Lost in Yonkerswith script revisions approved by Mr. Simon (2012 Drama Desk Nomination For Best Revival.) She recently directed Bye, Bye, Birdie for Goodspeed Musicals and The Call at TheaterWorks Hartford.
Nina Raine (Playwright) received the Drama Desk Award, Outer Critics Circle Award and OBIE Award for Tribes. Nina Raine is an English director and playwright who began her career as a director-in-training at The Royal Court Theatre after graduating from the University of Oxford. She dramaturged and directed Unprotected at the Liverpool Everyman (TMA Best Director Award, Amnesty International Freedom of Expression Award) and her debut play, Rabbit, premiered at the Old Red Lion Theatre in 2006 and transferred to the West End before going to New York. Rabbit won the Charles Wintour Evening Standard and Critics Circle Award for Most Promising Playwright. Nina also directed her second play, Tiger Country, at Hampstead Theatre. She directed Jumpy at The Royal Court Theatre, later transferring to the West End, and Shades (Critics Circle and Evening Standard Awards for Most Promising Newcomer).
The popular Conversations With... series continues with "Discussing Different Methods of Communication in Deaf Culture.," on August 21 at 2:00pm at the Boyd-Quinson Mainstage (30 Union Street). Noted Broadway ASL interpreter Candace Broecker Penn, Karran Larson
Pittsfield Case Manager, Massachusetts Commission for the Deaf and Hard of Hearing, and ASL interpreter Christopher Tester CDI, will discuss lip-reading versus signing, and why the Deaf Community's debate over communication is such a hot topic. The event will be ASL-interpreted by Trudy Gilbert. Free Event. Reservations suggested. Barrington Stage Box Office: (413) 236-8888 or online at www.barringtonstageco.org.
Performances of Tribes are: Tuesday and Wednesday at 7:00pm, Thursday through Saturday at 8:00pm, Wednesday andFriday at 2:00pm, and Sunday at 5:00pm. Please note - there is no 2:00pm performance on Friday, August 19. Tickets: $20 - $69. Barrington Stage Box Office: (413) 236-8888 or online at www.barringtonstageco.org.
Barrington Stage Company will offer an ASL-interpreted performance of Tribes on August 23 at 7:00pm. The interpreters for the performance are Candace Broecker Penn, Chris Matthews and Joan Wattman.
Photo Credit: Stephen Sorokoff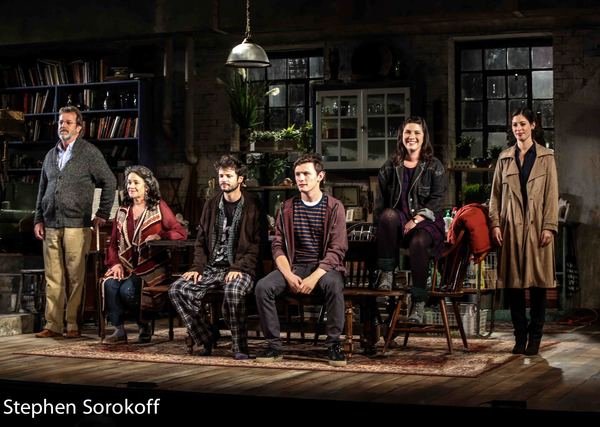 C. David Johnson, Deirdre Madigan, Miles G. Jackson, Joshua Castille, Justine Salata, Eli Pauley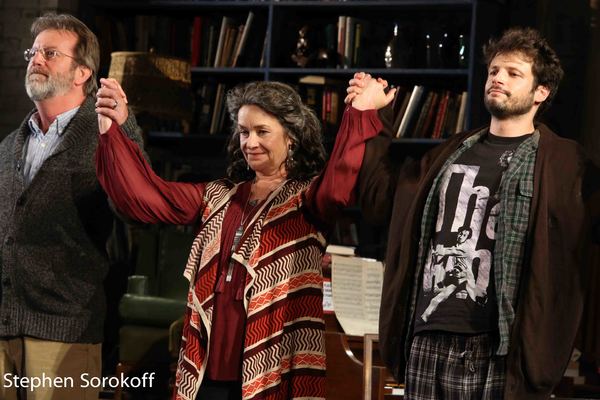 C. David Johnson, Deirdre Madigan, Miles G. Jackson

TRIBES, Curtain Call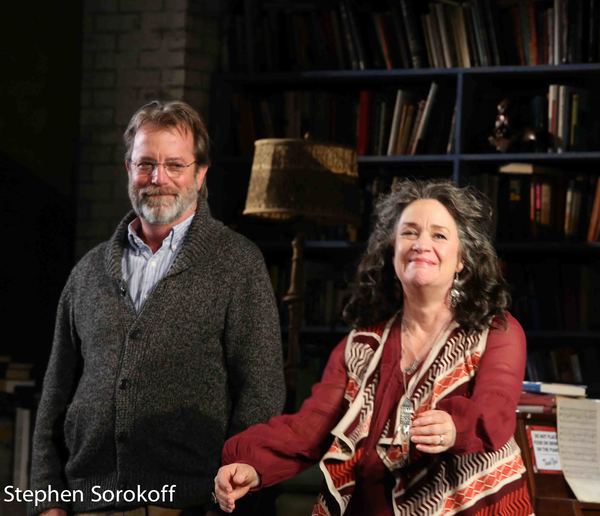 C. David Johnson & Deirdre Madigan

Miles G. Jackson, Joshua Castille, Eli Pauley, Justine Salata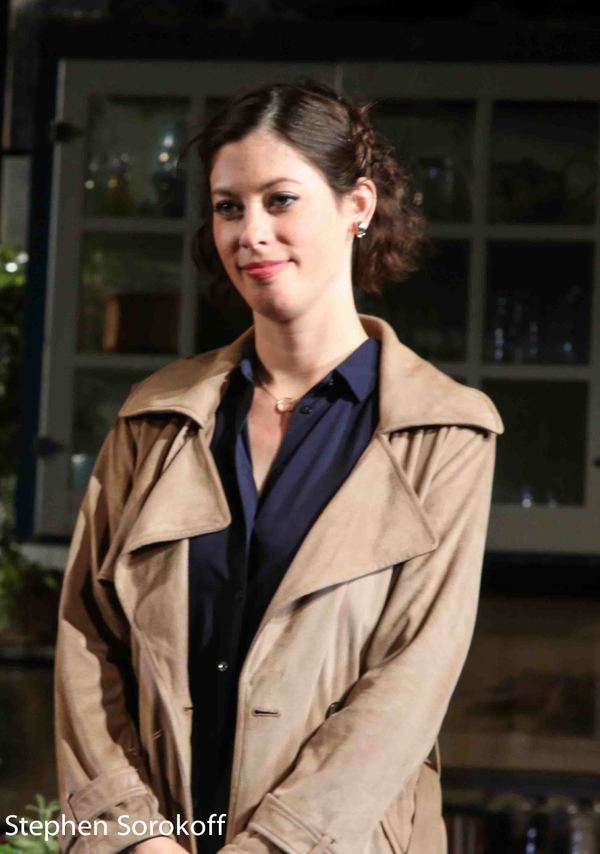 Eli Pauley

Deirdre Madigan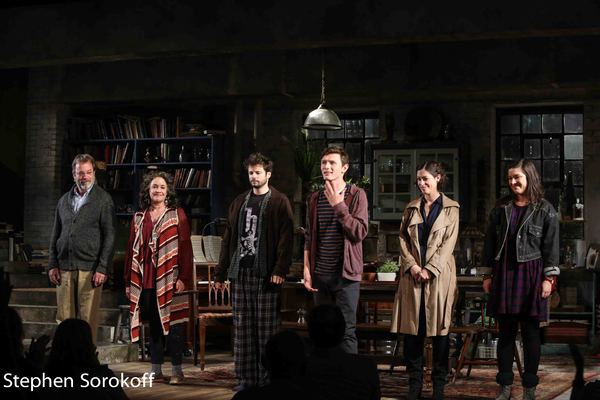 TRIBES, Curtain Call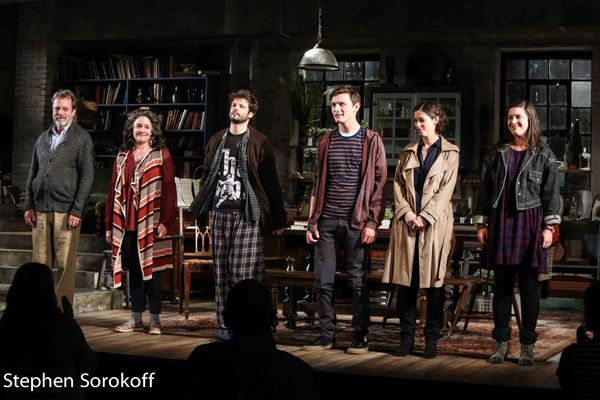 TRIBES, Curtain Call

JuliAnne Boyd & Candace Broecker Penn

JuliAnne Boyd, artistic director & Candace Broecker Penn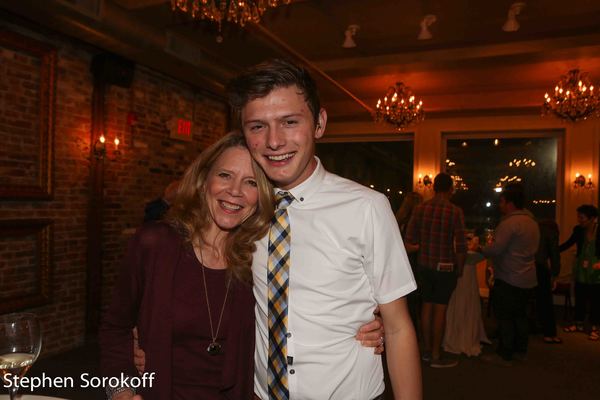 Candace Broecker Penn & Joshua Castille

Joshua Castille, JuliAnne Boyd, Naomi Kunken, Candace Broecker Penn, Jenn Thompson,

Norma Kugler, Sol Kugler, Sponsors, Joshua Castille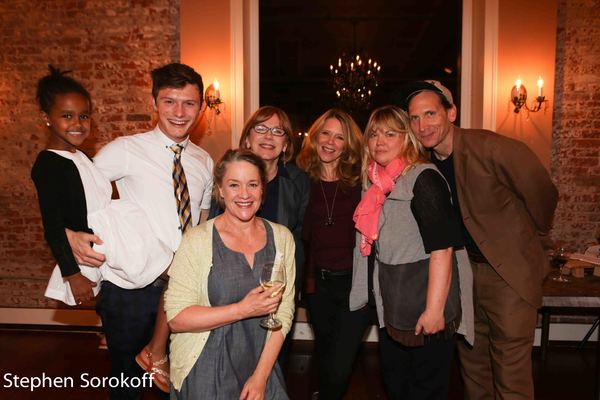 Naomi Kunken, Joshua Castille, Deirdre Madigan, JuliAnne Boyd, Candace Broecker, Penn, Jenn Thompson, Stephen Kunken

Peggy Farr Wilson & TriStan Wilson, managing director

Joshua Castille & Eda Sorokoff

Reba Evenchik, LeeGlodt, Marita O'Dea Glodt, Pres. Board of Trustees

Joshua Castille

Eli Pauley

Justine Salata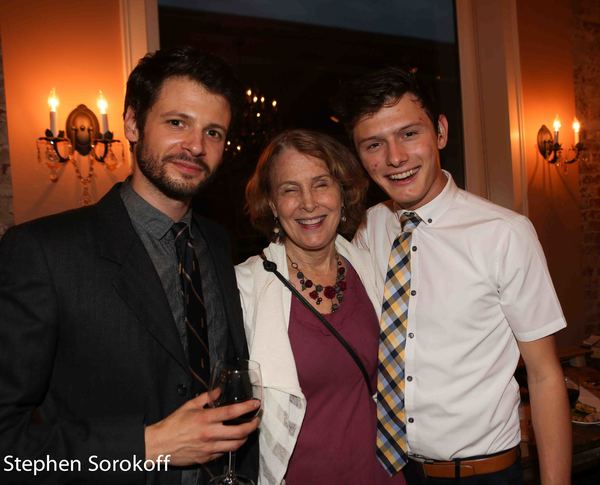 Miles G. Jackson, Reba Evenchik, Joshua Castille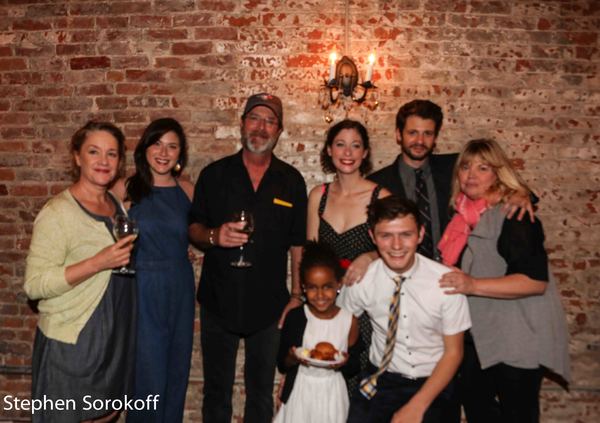 Deirdre Madigan, Justine Salata, C.David Johnson , Eli Pauley Miles G. Jackson, Jenn Thompson, director, Joshua Castille Naomi Kunken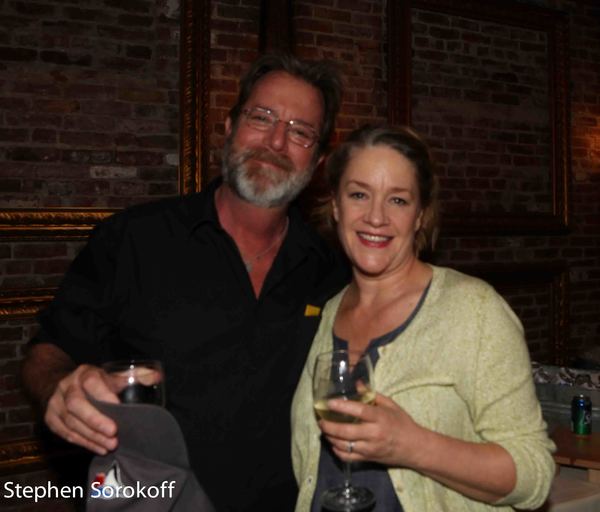 C. David Johnson & Deirdre Madigan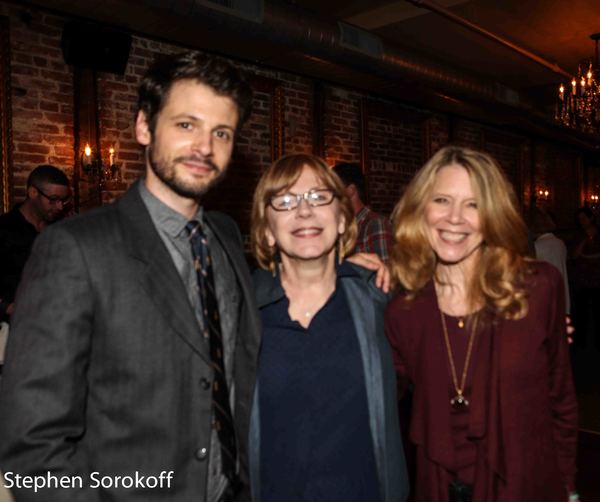 Miles G. Jackson, JuliAnne Boyd, Candace Broecker

Judith Goldsmith, JuliAnne Boyd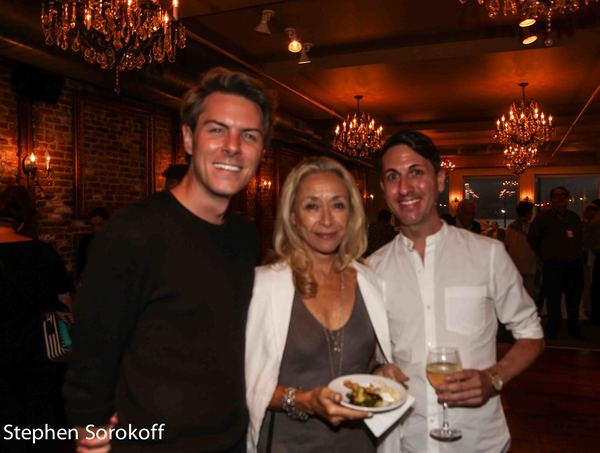 Tim Pare, Director of Education & Eda Sorokoff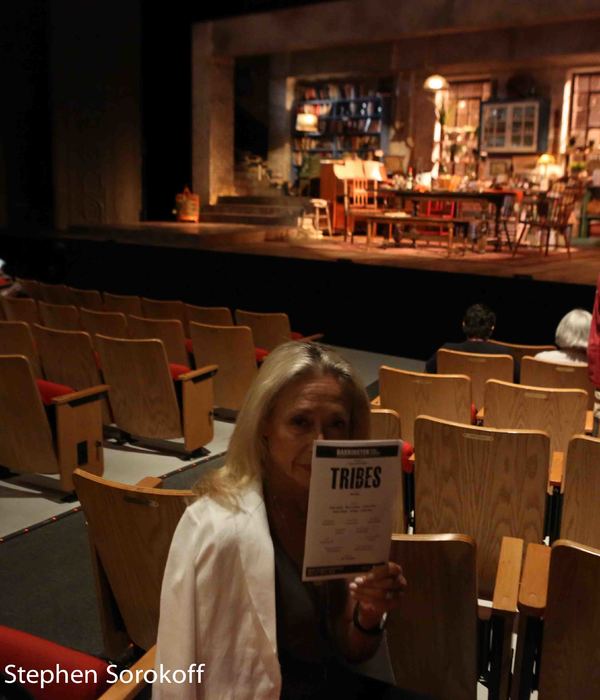 Barrington Stage Co. Boyd-Quinson Mainstage
Related Articles View More Boston

Stories

Shows
Stephen is also the cabaret/ music and co-theatre editor of the Times Square Chronicles. He studied at the Manhattan School of Music. Besides being a (read more...)