New England Conservatory Announces Fall Master Class Series
Classes will be taught by Soprano Julia Bullock, collaborative pianist Margo Garrett, jazz vocalist Cécile McLorin Salvant, trumpeter Håkan Hardenberger, and more.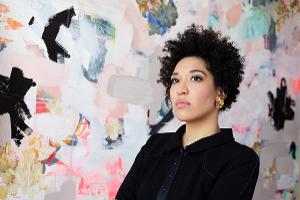 New England Conservatory has announced a series of fall master classes in-person and streaming live from the Boston campus this fall. Continuing with the technological innovations made during the pandemic, digital master classes and events by world-class artists open the doors of the Conservatory to anyone watching around the world. Soprano Julia Bullock, collaborative pianist Margo Garrett, jazz vocalist Cécile McLorin Salvant, trumpeter Håkan Hardenberger, cellist Blaise Déjardin, vocal coach Joan Dornemann, guitarist and composer Mary Halvorson, pianist Jonathan Biss, and jazz bassist Dave Holland coach NEC students in master classes, residences, and performances.
Dave Holland, NEC Artist in Residence, Jazz Studies Residency
September-October 2021
Dave Holland is a bassist, composer, bandleader whose passion for musical expression of all styles, and dedication to creating consistently innovative music ensembles have propelled a professional career of more than 50 years, and earned him top honors in his field including multiple Grammy awards and the title of NEA Jazz Master in 2017.
In his Jazz Studies residency as NEC Artist in Residence, Holland coached NEC students on his own works, and led composition and ensemble master classes which culminated in a streaming performance on October 8.
Holland stands as a guiding light on acoustic and electric bass, having grown up in an age when musical genres-jazz, rock, funk, avant-garde, folk, electronic music, and others-blended freely together to create new musical pathways. He was a leading member of a generation that helped usher jazz bass playing from its swing and post-bop legacy to the vibrancy and multi discipline excitement of the modern era, extending the instrument's melodic, expressive capabilities. Holland's virtuosic technique and rhythmic feel, informed by an open-eared respect of a formidable spread of styles and sounds, is widely revered and remains much in demand. To date, his playing can be heard on hundreds of recordings, with more than thirty as a leader under his own name.
Mary Halvorson, Contemporary Improvisation Residency

October 5-7, 2021
Landing page link: https://necmusic.edu/events/mary-halvorson-master-class
New England Conservatory's internationally renowned Contemporary Improvisation (CI) Department hosted groundbreaking guitarist, composer, improviser, and MacArthur fellow Mary Halvorson for a three-day residency October 5-7 which culminated in a concert on October 22.
Halvorson participated in student rehearsals, presented an artist discussion about her work, coached NEC student ensembles in a masterclass, and led a concert featuring student performances of her music.
Jonathan Biss, Piano Master Class

Wed, October 27, 2021 | 4:00pm ET
Landing page link: https://necmusic.edu/events/jonathan-biss-master-class
Jonathan Biss, Mildred Levinson Piano Artist-in-Residence, presents a master class featuring students from the NEC Piano Studios. Biss is a world-renowned pianist who shares his deep curiosity with music lovers in the concert hall and beyond. In addition to performing with leading orchestras, he continues to expand his reputation as a teacher, musical thinker, and one of the great Beethoven interpreters of our time. He is Co-Artistic Director alongside Mitsuko Uchida at the Marlboro Music Festival, where he has spent fourteen summers. He also led a popular online course via Coursera, which has reached more than 150,000 people from nearly every country. He has written extensively about the music he plays and has authored four audio- and e-books, including UNQUIET: My Life with Beethoven (2020), the first Audible Original by a classical musician.
Master Class Repertoire:
Ludwig van Beethoven: Concerto No. 5 in E-flat Major, Op. 73 ("Emperor")
Nan Ni, piano
Robert Schumann: Sonata No. 1 in F-Sharp Minor, Op. 11
Hongbo Cai, piano
Wolfgang Amadeus Mozart: Sonata in D Major, K. 311
Yuki Yoshimi, piano
This master class is made possible by Edith Michelson Milender in honor of her mother Mildred Levinson '29.
Joan Dornemann, Vocal Master Class

Thu, November 4, 2021 | 6:00pm ET
Streaming link: https://necmusic.edu/events/joan-dornemann-master-class
Renowned vocal coach Joan Dornemann will join NEC for a week-long collaborative residency with students from NEC's Voice and Opera departments.
Joan Dornemann is one of the most highly respected opera coaches in the world today. In her position as Assistant Conductor with the Metropolitan Opera, she has prepared the most prominent International Artists for their performances at the Met. She has worked with such singers as Luciano Pavarotti, Plácido Domingo, Montserrat Caballé, José Carreras, Sherrill Milnes, Kiri Te Kanawa, Renée Fleming, Deborah Voigt, Neil Shicoff, Juan Diego Flórez, and Anna Netrebko, among others. She has also collaborated with outstanding opera singers as an accompanist for many solo performances. Ms. Dornemann has been associated with the Gran Liceo in Barcelona, the Spoleto Festival, and the New York City Opera. At the Met she worked with such conductors as James Levine, James Conlon, and Carlos Kleiber. She prepared singers from the Kirov Opera for a recording of La Forza del destino and performances of Carmen and Aida under the baton of Valery Gergiev, and she was in charge of musical preparation for La Bohème and La Cenerentola at the Opéra de Paris.
Ms. Dornemann was awarded an Emmy for her contribution to the highly acclaimed "Live from the Met" telecast of La Bohème with Luciano Pavarotti and Renata Scotto. She also teaches master classes throughout the world and is the author of Complete Preparation: A Guide to Auditioning for the Opera. She was honored by the city of Tel Aviv, which issued a commemorative stamp bearing her picture, and she received an Honorary Doctorate from the University of Montreal.
This residency is made possible through the generous support of the Ruth S. Morse Fund for Visiting Scholars in Voice.
Blaise Déjardin, Cello Master Class

November 9, 2021 | 8pm ET
Streaming link: https://necmusic.edu/events/blaise-dejardin-master-class
Strasbourg-born cellist Blaise Déjardin was appointed principal cello of the Boston Symphony Orchestra by BSO Music Director Andris Nelsons in spring 2018, having joined the BSO's cello section in 2008. Previously, Déjardin was a member of the European Union Youth Orchestra and the Gustav Mahler Jugendorchester. He was a founding member of the Boston-based string orchestra A Far Cry, and in 2010 he founded the acclaimed Boston Cello Quartet with three BSO colleagues. He has arranged numerous pieces for cello ensembles, earning four ASCAP Plus Awards and receiving commissions from Yo-Yo Ma, the Boston Symphony Orchestra, and A Far Cry. In 2013 he launched Opus Cello, his online sheet music publishing company. He has served as artistic director of the Boston Cello Society since its creation in 2015. Mr. Déjardin has performed as soloist with orchestra around the world. In 2008 he gave the U.S. premiere of French composer Edith Canat de Chizy's Formes du vent for solo cello. A dedicated chamber musician, he spent two summers at Ravinia's Steans Institute for Young Artists. He holds a first prize in Cello with highest honors from the Conservatoire National Supérieur de Musique of Paris, as well as a master of music diploma and a graduate diploma from the New England Conservatory in Boston. His main teachers were Philippe Muller, Laurence Lesser, and Bernard Greenhouse. Mr. Déjardin made his debut with orchestra at age fourteen performing Haydn's C major concerto at the Corum in Montpellier, France.
Among his numerous awards and honors, he was awarded first prize at the Maurice Gendron International Cello Competition and was also the youngest prizewinner at the 6th Adam International Cello Competition in New Zealand. In 2007 he made his Paris recital debut at Le Petit Palais as a laureate of the program Declic supporting emerging young soloists in France. He has taught privately and at the New England Conservatory and Tanglewood Music Center.
This masterclass is made possible through the generous support of The Richard P. and Claire W. Morse Visiting Artist Fund.
Håkan Hardenberger, Trumpet Master Class

November 16, 2021 | 2:30pm, Brown Hall
Open to the general public. Visitors will be asked to show proof of vaccination or a negative PCR test taken within 72 hours of the event to enter the building.
More information: https://necmusic.edu/events/hakan-hardenberger-trumpet-master-class
Håkan Hardenberger is one of the world's leading soloists, consistently recognised for his phenomenal performances and tireless innovation. Alongside his performances of the classical repertory, he is also renowned as a pioneer of significant and virtuosic new trumpet works.
Hardenberger performs with the world's foremost orchestras including the Boston Symphony Orchestra, Gewandhausorchester Leipzig, Royal Concertgebouw Orchestra, Wiener Philharmoniker, Berliner Philharmoniker and London Symphony Orchestra. The works written for and championed by Hardenberger stand as key highlights in the repertory and include those by Sir Harrison Birtwistle, Brett Dean, HK Gruber, Hans Werner Henze, Betsy Jolas, Arvo Pärt, Toru Takemitsu, Mark-Anthony Turnage and Rolf Wallin.
Conducting is an integral part of Hardenberger's music making. He has conducted the Gewandhausorchester Leipzig, Seoul Philharmonic, Malmo Symphony Orchestra, Swedish Chamber Orchestra and Tasmanian Symphony Orchestra. Duo partnerships include pianist Roland Pöntinen and percussionist Colin Currie, with whom he released a duo recording featuring duo works by composers such as Brett Dean and André Jolivet.
From 2016 to 2018 Hardenberger was the Artistic Director of the Malmö Chamber Music Festival. Hardenberger was born in Malmö, Sweden. He began studying the trumpet at the age of eight with Bo Nilsson in Malmö and continued his studies at the Paris Conservatoire, with Pierre Thibaud, and in Los Angeles with Thomas Stevens. He is a professor at the Malmö Conservatoire.
This masterclass is made possible through the generous support of The Richard P. and Claire W. Morse Visiting Artist Fund.
Public Intensive Work Session with Margo Garrett

November 29, 2021 | 7:00 pm, online
Streaming link: https://necmusic.edu/events/public-intensive-work-session-margo-garrett
Margo Garrett has enjoyed a long, respected performing career as an internationally performing collaborative pianist. She has enjoyed lengthy performing relationships with many noted America recitalists including sopranos Kathleen Battle, Barbara Bonney, Elizabeth Futral, the late Judith Raskin, Lucy Shelton, and Dawn Upshaw, tenors Anthony Dean Griffey and Paul Sperry, as well as a large number of leading instrumentalists and chamber music groups. Ms. Garrett has premiered over 35 works. Her recordings can be found on Albany, CRI, Delos, Deutsche Grammophon (1992 Grammy for Best Vocal Recital), Dorian, Musical Heritage Society, Nonesuch, Orion and Sony Classical.
A devoted teacher, Ms. Garrett co-directed the newly created Collaborative Piano Department at New England Conservatory from 1986 to 1992 while simultaneously heading the Collaborative Piano department at The Juilliard School from 1985 to 1991. She returned, in 2000, to The Juilliard School where she remained until May, 2018. Ms. Garrett directed the Tanglewood Music Center vocal fellowship program for the last 6 of her 19 years of teaching there (1979-1997), was awarded the 1989 American Society of Composers and Publishers (ASCAP) Most Creative Programming Award and, from 1999 through 2006, was Faculty Chair of The Steans Institute for Young Artists vocal programs at Chicago Symphony's Ravinia Festival. Recent seasons have found Ms. Garrett in residence at Munich's Hochschule für Musik and Internationale Meistersinger Akademie, "SongFest", VISI, Souchow University in Souzhou, China, Taiwan Normal Teacher's University, Music Academy of the West, Eastman School of Music, Universities of Texas at Austin and Michigan in Ann Arbor, and a judge at the 15th International Schumann Vocal Competition. Ms. Garrett is newly the first manager and author for the "Collab Corner" department, a regular column in the Journal of Singing and a proud NATS member. She has regularly returned to the Tanglewood Music Center and Music Academy of the West.
Cécile McLorin Salvant, "Grow Your Art: A Music & Business Residency"

Streaming Master Class: November 30, 2021 | 2pm*
Streaming Music Panel Business Discussion: December 1, 2021 | 2pm*
Concert with Cécile McLorin Salvant & NEC Jazz Orchestra, December 1, 2021 | 7:30pm
More information: https://necmusic.edu/em/GrowYourArt
*event times subject to change
Jazz vocalist Cécile McLorin Salvant joins NEC Jazz and Entrepreneurial Musicianship departments in a "Grow Your Art: A Music and Business Residency," November 30-December 2, 2021. Throughout the residency, Salvant will lead a streaming master class with NEC students; participate in a streaming panel discussion with President Andrea Kalyn, Dominique Eade, Monique Van Willingh, and NEC Alumna Ayn Inserto in conversation with Ken Schaphorst; and collaborate in a live, in-person concert with the NEC Jazz Orchestra.
Cécile McLorin Salvant, is a composer, singer, and visual artist. The late Jessye Norman described Salvant as "a unique voice supported by an intelligence and full-fledged musicality, which light up every note she sings". Salvant has developed a passion for storytelling and finding the connections between vaudeville, blues, folk traditions from around the world, theater, jazz, and baroque music. Salvant is an eclectic curator, unearthing rarely recorded, forgotten songs with strong narratives, interesting power dynamics, unexpected twists, and humor. Salvant won the Thelonious Monk competition in 2010. She has received Grammy Awards for Best Jazz Vocal Album for her 3 latest albums, "The Window", "Dreams and Daggers", and "For One To Love", and was nominated for the award in 2014 for her album "WomanChild". In 2020, Salvant received the MacArthur fellowship and the Doris Duke Artist Award.
Born and raised in Miami, Florida, of a French mother and Haitian father, she started classical piano studies at 5, sang in a children's choir at 8, and started classical voice lessons as a teenager. Salvant received a bachelor's in French law from the Université Pierre-Mendes France in Grenoble while also studying baroque music and jazz at the Darius Milhaud Music Conservatory in Aix-en-Provence, France.
Salvant's latest work, Ogresse, is a musical fable in the form of a cantata that blends genres (folk, baroque, jazz, country). Salvant wrote the story, lyrics, and music. It is arranged by Darcy James Argue for a thirteen-piece orchestra of multi-instrumentalists. Ogresse, both a biomythography and an homage to the Erzulie (as painted by Gerard Fortune) and Sara Baartman, explores fetishism, hunger, diaspora, cycles of appropriation, lies, othering, and ecology. It is in development to become an animated feature-length film, which Salvant will direct. Salvant makes large-scale textile drawings. Her visual art can now be found at Picture Room in Brooklyn, NY.
"Grow Your Art: A Music and Business Residency" was made possible thanks to a generous gift from an NEC supporter.
Public Intensive Work Session with Julia Bullock

December 14, 2021 | 2:00 pm, online
Streaming link: https://necmusic.edu/events/public-intensive-work-session-julia-bullock
Julia Bullock is an American classical singer who "communicates intense, authentic feeling, as if she were singing right from her soul" (Opera News). Combining versatile artistry with a probing intellect and commanding stage presence, she has headlined productions and concerts at preeminent arts institutions around the world. An innovative curator in high demand from a diverse group of arts presenters, museums and schools, her notable positions have included collaborative partner of Esa-Pekka Salonen at the San Francisco Symphony, 2020-22 Artist-in-Residence of London's Guildhall School, 2019-20 Artist-in-Residence of the San Francisco Symphony, and 2018-19 Artist-in-Residence at New York's Metropolitan Museum of Art. Bullock is also a prominent voice of social consciousness and activism. As Vanity Fair notes, she is "young, highly successful, [and] politically engaged," with the "ability to inject each note she sings with a sense of grace and urgency, lending her performances the feel of being both of the moment and incredibly timeless." Honored as a 2021 Artist of the Year and "agent of change" by Musical America, Bullock gave a Tiny Desk (Home) Concert in NPR Music's special quarantine edition of the series in December 2020; NPR's Tom Huizenga characterized it as "among the most transcendent musical moments I've experienced this year."
Bullock has held several important positions as a curator, including opera-programming host of the broadcast channel All Arts, and founding core member of the American Modern Opera Company (AMOC). As Artist-in-Residence of the Metropolitan Museum of Art, she curated five thought-provoking programs in some of the museum's most iconic spaces: "History's Persistent Voice," which combined songs developed by enslaved people in the United States alongside new music by Black American women, including the world premieres of Met commissions from Tania León, Courtney Bryan, Jessie Montgomery and Allison Loggins-Hull; a program of Langston Hughes poetry and settings, featuring New York Philharmonic principal clarinetist Anthony McGill, the Young People's Chorus of New York, and American composers and vocalists; a new chamber arrangement of John Adams's Christmas oratorio, El Niño, at the Cloisters; AMOC's account of Hans Werner Henze's El Cimarrón ("The Runaway Slave"); and, marking the first full-length performance on the museum's grand staircase, Perle Noire: Meditations for Joséphine, the musical portrait of Josephine Baker that was conceived by Bullock in collaboration with Peter Sellars and written for her by MacArthur "Genius" Fellows Tyshawn Sorey and Claudia Rankine. The residency crowned a banner 2018-19 season for Bullock. She took part in the world premiere of Terence Blanchard's Fire Shut Up in My Bones at the Opera Theatre of Saint Louis, and reprised Dame Shirley, the leading role she created in Adams's Girls of the Golden West, for the opera's European premiere at Dutch National Opera. She also gave the Boston premiere of Perle Noire at Harvard's OBERON, made her Saint Paul Chamber Orchestra debut in Barber's Knoxville: Summer of 1915, and gave a North American recital tour with her frequent piano partner, John Arida.
Bullock is in high demand as a speaker in panels equity, inclusion, and restorative justice in the arts. She has taken part in livestreamed conversations presented by Long Beach Opera, Los Angeles Opera, Music Academy of the West, Sphinx Organization, and others. As well as trying to engage with local communities in each city she visits, she serves on the Advisory Board of Turn The Spotlight, a foundation designed to empower women and people of color, both on stage and behind the scenes, to make a more equitable future in the arts.
Julia Bullock was born in St. Louis, Missouri, where she joined the artist-in-training program at Opera Theatre of Saint Louis while in high school. She went on to earn her Bachelor's degree at the Eastman School of Music, her Master's degree in Bard College's Graduate Vocal Arts Program, and her Artist Diploma at New York's Juilliard School. It was there that she first met her husband, conductor Christian Reif, with whom she now lives in Munich.
This masterclass is made possible through the generous support of The Richard P. and Claire W. Morse Visiting Artist Fund.
More Hot Stories For You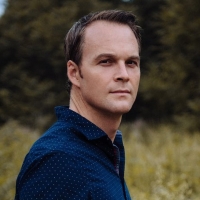 Jamez McCorkle Brings His Acclaimed Lead Performance To Boston In Rhiannon Giddens And Michael Abel's OMAR

December 1, 2022

Casting and production announcements for Boston Lyric Opera's spring 2023 performances are being released today, including performers in BLO's premiere production of Bluebeard's Castle/Four Songs in March 2023 and the New England premiere of Rhiannon Giddens and Michael Abels' new opera, Omar in May 2023.
---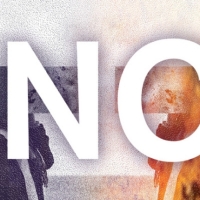 Boston University School Of Theatre Presents ONCE At The Joan & Edgar Booth Theatre

December 1, 2022

Boston University College of Fine Arts (CFA) School of Theatre has announced its upcoming production at BU's state-of-the-art Joan & Edgar Booth Theatre, Once, running from December 7-10, 2022.
---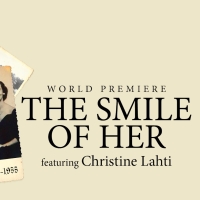 A World Premiere Play by Christine Lahti & More Announced for Berkshire Theatre Group Early Summer 2023 Season

December 1, 2022

Berkshire Theatre Group has announced a portion of BTG's 2023 Summer Season. The Early Summer 2023 Season will include contact, a four-time Tony Award-winning dance musical; What The Constitution Means To Me, a boundary-breaking play co-produced with WAM Theatre, and more.
---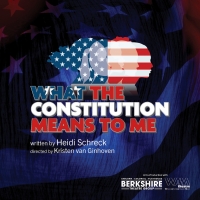 WHAT THE CONSTITUTION MEANS TO ME to Open WAM Theatre's 2023 Season

December 1, 2022

WAM Theatre's 2023 Season will open with the Tony Award- and Pulitzer Prize-nominated play What the Constitution Means to Me by Heidi Schreck (Grand Concourse, There Are No More Big Secrets, The Consultant), directed by WAM's Co-Founder and Producing Artistic Director Kristen van Ginhoven, and co-produced by Berkshire Theatre Group.
---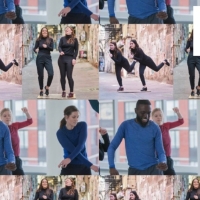 SYREN Modern Dance Announce 20-City Tour For 20th Anniversary

November 30, 2022

SYREN Modern Dance, New York City based company co-founded by Lynn Peterson and Kate Sutter, will share a split bill with kamrDANCE on December 2, 2022 at 6:30pm & 8:30pm at Arts on Site, Studio 3R, 12 St. Mark's Place, NYC.
---