BWW Review: FUN HOME at GhostLit Repertory Theatre Opens Minds and Touches Hearts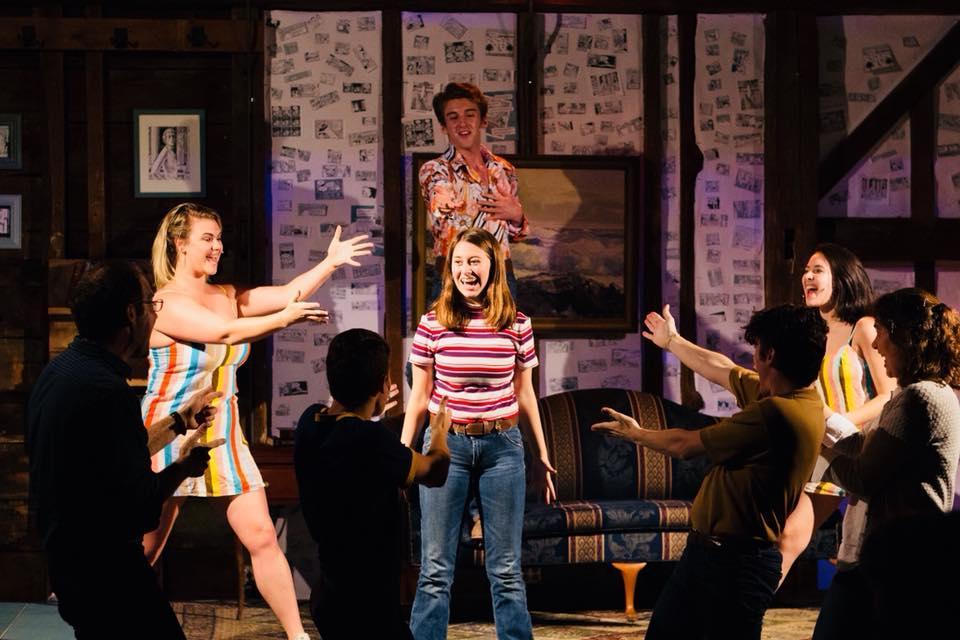 It has been said that anything worth having is worth working for. Such was the case with GhostLit Repertory Theatre Company's recent production of the Tony Award winning musical FUN HOME at The Egremont Barn in South Egremont, Massachusetts.
Fun Home is told from the perspective of a 43-year-old Alison Bechdel as she dives deep into her past to tell the story of her father, Bruce Bechdel, a volatile yet brilliant man whose temperament and hidden desires defined her family and her life.

Audiences follow Alison at three different stages of her life as she relives her unique childhood, her growing understanding of her own sexuality, and the unanswerable questions about her father's secrets.
I saw FUN HOME during its run at Circle In The Square in NYC and quite honestly, it did not work for me. That made me question traveling 125 miles r/t for this production. Confusion on the part of GPS, not a rare occurrence when travelling over the river and through the woods as one does in northern New England, added 20 minutes to the journey through heavy thunder showers. So, it would be fair to say I had reservations going in. They proved to be completely unwarranted. This production was, in a word: IMPRESSIVE!
Mounting a musical in a converted barn that now functions primarily as a pub, was risky. This production fully embraced the Black Box Theatre concept and it worked beautifully. Members of the cast popped out of seats intermingled among the audience, breaking into song and joining in the action. They interacted with the audience, much to our surprise, dismay, and delight. During "Welcome To Our House On Maple Avenue", Small Allison, literally dusted my lap. The number was one of the high points and played out while the family is tidying-up their restored Victorian that also serves as the Bechdel Funeral Home. Risk factor #2: A musical set in a funeral home...? By the end of the number, we learn that the "typical family quintet", possess some unusual and a-typical traits: 1) Allison and her father are both gay 2) Bruce committed suicide 3) Allison became a Lesbian Cartoonist. What could go wrong, right? We now have enough risk factors to suggest that mounting this effort in a quintessentially quaint New England town was not an endeavor for the faint hearted. Indeed, it is a credit to the GhostLit Rep organization, for which this was only the third production since its inception slightly over one year ago. This show deals with some pretty dark and heavy topics that most people would rather avoid. Somehow in the safe space of the FUN HOME it's OK, and usually done with an upbeat tempo. Another particularly enjoyable moment from this production was "Welcome To The Fun Home" in which the audience delights to the children's home video version of a commercial for the Bechdel Funeral Home that reminded me of younger days in front of the television watching The Jackson 5 and Osmond Brothers.
Fun Home featured Caitlin Teeley as "Alison Bechdel", Emma Foley as "Medium Alison", Mary Shalaby as "Small Alison", Matt Passetto as "Bruce Bechdel", Francine Ciccarelli as "Helen Bechdel", John Ververis as "Christian Bechdel", Ben Shannon as "John Bechdel", Olivia Willcox as "Joan", and Jackson Teeley as "Roy/Mark/Pete/Bobby Jeremy" and was directed by GhostLit Rep Co-Artistic Directors Harrison Lang and Caitlin Teeley.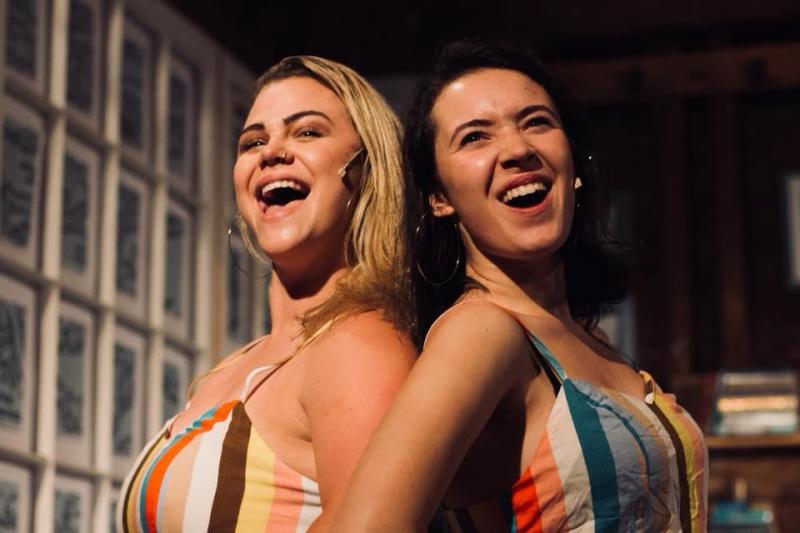 The entire company delivered high quality performances. Each cast member displayed deep insight into their character(s). Particularly impressive for a group where nobody is a full-time professional.
Olivia Wilcox appeared to be more comfortable and at-ease in the character of Joan than most people are in their own skin.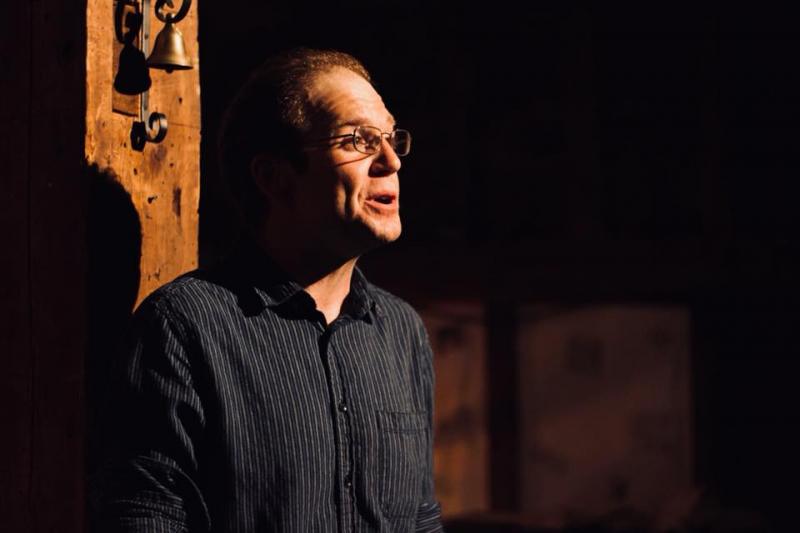 Matt Passetto's portrayal of Bruce Bechdel also stood out. This is a complex role where we see many sides of this conflicted individual. He presented all of them consistently and admirably. Francine Ciccarelli and Emma Foley exhibited noteworthy vocal chops.
It is also noteworthy that two of this production's performances served as fundraisers for The Human Rights Campaign and The Trevor Project respectively.
No matter what angle one looks at this ambitious effort from, it seems to have proven Thomas Jefferson right - "with great risk, comes great reward". I encourage patrons of the arts to support this young but talented company. Berkshire area theatre goers should watch for, and plan to attend, future GhostLit Repertory Theatre productions. I certainly will.