STAGE TUBE: MARLEY Penn and North Concert Video
The world premiere production of MARLEY, the first original musical based on both the life and music of Bob Marley, began rehearsals March 24 at Center Stage, the State Theater of Maryland. MARLEY is now running through June 14. Check out scenes from the Penn and North concert below!
International singing sensation Mitchell Brunings has been cast to play Bob Marley.
This will be the first-ever stage production to feature both the music and life story of Bob Marley. The musical entwines many of Marley's beloved songs with the story of a critical moment in his life in a production that honors the life of this visionary musician and activist. A cast of more than two dozen actors play Marley's family, friends, fellow artists and political leaders, bringing to the theatrical stage the fascinating and little-known story of the moment that Marley became an icon.
Through an agreement with Blue Mountain Music and Tuff Gong Pictures, Marley will feature music composed by Bob Marley-including, among others, songs from Exodus, Kaya, and Rastaman Vibration, which were written during the period in which the production is set.
The cast features: Kena Anae* as Carly Barrett, Mitchell Brunings* as Bob Marley, Luke Forbes* as Tek Life, John Patrick Hayden* as Chris Blackwell, Khetanya Jati Henderson* as Diane Jobson, David Heron* as Tony Welsh,Jonathan Hooks* as Family Man, Crystal Joy* as Judy Mowatt, Mykal Kilgore* as Stevie Wonder, Michael Luwoye* as Peter Tosh, John-Andrew Morrison* as Claudie Massop, Ano Okera* as Don Letts, Howard W. Overshown* as Michael Manley, Shayne Powell* as Malakai, Michael Rogers* as Rasta Elder, Saycon Sengbloh* as Rita Marley,Jaime Lincoln Smith* as Neville Garrick, Damian Thompson* as Bunny Wailer, Michaela Waters* as Cindy Breakspeare, Susan Kelechi Watson* as Marcia Griffiths, and Don Guillory* as Don Taylor.
In the ensemble are Christopher Dews, Tracey Farrar, Gary Kayi Fletcher, Victoria Harper, Bill Hurlbut, Kyle A. Jackson, Jeff Kirkman III, Mawk, Allison McLean, Marili Mejias, and Olu Butterfly Woods.
On the production team are: Kenny Seymour, Music Supervisor, Arranger/Orchestrator; Jason Michael Webb
Music Director, Additional Arrangments/ Orchestrations; Germaul Barnes, Choreographer; Neil Patel, Scenic Designer; ESOSA, Costume Designer; Michelle Habeck, Lighting Designer; Shane Rettig, Sound Designer; Alex Koch, Projection Designer; J. Jared Janas, Wigs/Hair/Makeup Designer; Gavin Witt and Catherine María Rodríguez, Production Dramaturgs; Oskar Eustis, Dramaturg; Geoffrey Kent, Fight Director; Samantha Godfrey, Acting Coach to Mr. Brunings; Leigh Wilson Smiley, Vocal Coach; Ano Okera, Dialect Coach; Paloma McGregor, Associate Director; Khetanya Jati Henderson, Dance and Fight Captain; Pat McCorkle, Casting Director; Suzette Newman and Chris Blackwell for Stageplay Ltd., Producers; Jessica R. Jenen, General Manager; Lloyd Davis, Jr.*, Stage Manager;Gwendolyn M. Gilliam*, Assistant Stage Manager; and Kayla Whisman and Marian Jackson, Stage Management Interns.
For more information, visit centerstage.org and marleymusical.com or call the box office at 410.332.0033.
Bob Marley is one of the most important and influential artists of the 20th Century. In the digital era, Marley has the second-highest social media following of any posthumous celebrity, with the official Bob Marley Facebook page now surpassing 69 million fans, ranking it among the Top 20 of all Facebook pages and Top 10 among celebrity pages. His music catalog has sold more than 50 million albums worldwide since 1992 and his accolades continue, including an induction into the Rock and Roll Hall of Fame (1994), a GRAMMY Lifetime Achievement Award (2001), multiple entries in the GRAMMY Hall Of Fame and the Hollywood Walk of Fame (2001). Bob Marley was the first Jamaican artist to gain worldwide fame. A musical, political and even spiritual icon, a figure of almost mystical proportions, no artist has so dominated his genre in the history of modern music as Marley has reggae. For more information on Bob Marley, visit: www.bobmarley.com.
More Hot Stories For You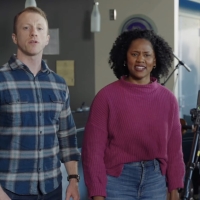 VIDEO: Cast of Signature Theatre's INTO THE WOODS Rehearses Title Song

October 26, 2022

Get a first look at the company of Signature Theatre's Into the Woods performing the title song from the show in rehearsal. The production will be directed and choreographed by Signature Theatre Artistic Director Matthew Gardiner and will be the first of three Sondheim productions featured in Signature's 2022/23 season.
---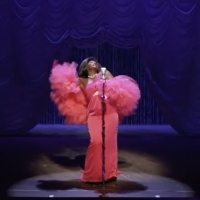 VIDEO: Get A First Look At Paramount Theatre's DREAMGIRLS

September 13, 2022

The Paramount Theatre launches its 11th Broadway Series with Dreamgirls, August 31-October 16, 2022. Get a first look at the cast in action!
---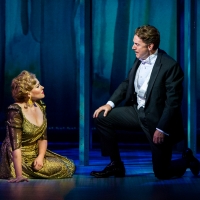 VIDEO: Emily Skinner, Jason Danieley, Sierra Boggess and More Star In A LITTLE NIGHT MUSIC At Barrington Stage

August 15, 2022

Get a first look at Barrington Stage Company's new production of A Little Night Music, with music and lyrics by Stephen Sondheim and book by Hugh Wheeler. See photos from the production below!
---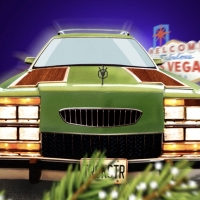 VIDEO: See A New Trailer For THE GRISWOLDS' BROADWAY VACATION at 5th Avenue Theatre

August 11, 2022

Get a first look at a new trailer for The 5th Avenue Theatre's The Griswolds' Broadway Vacation. Playing September 10 - October 2, 2022, The Griswolds' Broadway Vacation, which is the first production in the 2022/23 Season and the 26th new musical produced by The 5th Avenue Theatre. 
---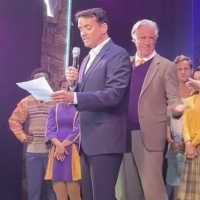 VIDEO: Terre Blair Hamlisch Joins Cast Of THE NUTTY PROFESSOR To Honor Marvin Hamlisch

August 9, 2022

Terre Blair Hamlisch joined the cast of The Nutty Professor on stage Saturday, August 6 at Ogunquit Playhouse to pay tribute to her late husband, Marvin Hamlisch, on the 10th anniversary of his passing. The Nutty Professor was the last stage musical that Marvin Hamlisch completed before the composer died.
---