Taylor Long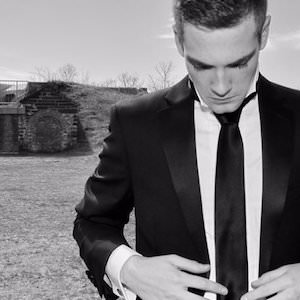 Taylor Long was born and raised on the east coast of Canada in Halifax, NS. Taylor studied opera at Dalhousie University and has performed in various musicals, plays and operas over the past 8 years. Joining BroadwayWorld in April 2017, he is currently the Senior Editor for Toronto.
Writing for BroadwayWorld is a dream job for a theatre nerd. I am beyond grateful that I have the opportunity to experience the incredible talent that Toronto has to offer. I love writing for BroadwayWorld because it gives me a chance to hopefully inspire someone who has never been to the theatre, or never been to an opera or a ballet - to take a chance, and take it in.
Twitter: @taylormlong
MOST POPULAR ARTICLES
LAST 30 DAYS
LAST 365 DAYS
BWW Review: Robert Markus Triumphs in DEAR EVAN HANSEN
Posted: Mar. 30, 2019



BWW Interview: Meet the Hansens of DEAR EVAN HANSEN Toronto
Posted: Mar. 28, 2019


Exclusive Photos! First Day of Rehearsal for Musical Stage Co's NEXT TO NORMAL
Posted: Apr. 3, 2019


Ravi Jain's PRINCE HAMLET (2017 Review)
Posted: Jan. 17, 2019


BWW Feature: Soulpepper Releases Original Cast Recording For Debut Musical ROSE
Posted: May. 30, 2019


BWW Review: New Home, Same COME FROM AWAY
Posted: Feb. 10, 2019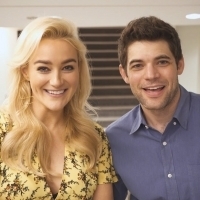 VIDEO: Betsy Wolfe & Jeremy Jordan in Toronto for MODERN BROADWAY
Posted: Jun. 10, 2019


BWW Review: Exceptional Performers Make the Most Out of THE JAZZ SINGER at the Harold Green Jewish Theatre Company

May 31, 2017

THE JAZZ SINGER opened this week, presented by the Harold Green Jewish Theatre Company as a toe-tapping new musical rendition of the story made famous by the film of the same name. While the film shocked the world with its inventive introduction of synced recorded sound, the musical, written by Michael Ross Albert and directed and choreographed by Timothy French, fails to take any risks.
---
BWW Interview: A Conversation with Canadian Ballet Star Evan McKie, Principal Dancer with The National Ballet of Canada

May 27, 2017

Evan McKie, a Principal Dancer with The National Ballet of Canada, has enjoyed a thriving international career, performing with the Paris Opera Ballet, Bolshoi Ballet, Mariinsky Ballet and the Tokyo Ballet to name a few. Hailed as 'among the absolute best in the world' (Dance Europe), it was my pleasure to chat with Evan about life as a dancer and his role in the upcoming ballet, A Streetcar Named Desire.
---
BWW Review: CANADA: THE THINKING MAN'S AMERICA at The Second City

May 22, 2017

It's time to celebrate Canada's sesqui…sesquicen….sequisecent…150th birthday! What better way to celebrate than with The Second City and their new show, CANADA: THE THINKING MAN'S AMERICA. A mash of improv, stand-up and something involving racoons that words can't quite describe - the show delivers the laughs.
---
BWW Review: Rent in Toronto Meets Opera in Against the Grain Theatre's LA BOHÈME

May 20, 2017

You've never seen a more boho Boheme. Against the Grain Theatre (AtG) presents Puccini's LA BOHÈME in a real Toronto dive bar, The Tranzac Club. AtG is doing something incredible in the world of opera right now - they're growing. When opera houses around the world are reporting declines in ticket sales and reductions in seasonal production budgets - AtG is selling out their run, offering 'standing room only' tickets. Why? Their approach.
---
BWW Review: Drink to Love and Love to Drink at The Musical Stage Company's ONEGIN

May 18, 2017

You don't always get a second chance at love. The Musical Stage Company's ONEGIN presents this cautionary moral tale in 120 minutes of energetic, interactive musical theatre. A mix of old and new, Pushkin's famous poem and Tchaikovsky's renowned opera meet music and lyrics by creators Veda Hille and Amiel Gladstone.
---
BWW Review: Poetry is in Motion in Soulpepper's FOR COLORED GIRLS

May 15, 2017

Ntozake Shange's poetry is in very capable hands with Soulpepper Theatre Company's captivating production of FOR COLORED GIRLS…(for colored girls who have considered suicide/when the rainbow is enuf). Described as a 'choreopoem', the work is a spirited unity of written word and dance. The text alone is provocative and beautifully rhythmic, but Djanet Sears' production elevates the work with choreography that accentuates the power of the words. A true ensemble piece, FOR COLORED GIRLS is an homage to the unique journey we are all on, and the healing power in sharing your voice.
---
BWW Review: THE BOY IN THE MOON at Crow's Theatre is Not Flashy, and That's Okay

May 14, 2017

Heart defects. Cognitive delay. Growth hormone deficiency. These are just some of the symptoms that Cardiofaciocutaneous (CFC) syndrome can present. THE BOY IN THE MOON, by Emil Sher, examines the love and labour involved in raising a child born into these symptoms. Based on a book by Ian Brown, and interviews with Brown's family, the play is a heart-aching invitation into the home of four unimaginably courageous humans.
---
BWW Interview: A Conversation with the Creators and Cast of The Musical Stage Company's ONEGIN

May 13, 2017

A new Canadian musical is about to hit the stage in Toronto. The Musical Stage Company (formerly Acting Up Stage Company) is bringing us their new work, ONEGIN. I had a chance to chat with ONEGIN's creators, Amiel Gladstone and Veda Hille as well as two of the cast members, Daren A. Herbert (Onegin) and Hailey Gillis (Tatyana) about the experience of bringing this story to life.
---
BWW Review: IT'S ALL TRU is an Intimate Lesson in Sexual Health

May 6, 2017

'HIV…You mean, AIDS?' Presented by The Cabaret Company, as part of the Buddies in Bad Times Theatre 2016-2017 season, IT'S ALL TRU examines misconceptions surrounding HIV, preventative therapies and how it relates to the law. Written and directed by Sky Gilbert, the play is an intelligent, intimate glimpse into a sensitive subject.
---
BWW Review: THE RETURN Contorts the Circus Cliche

May 4, 2017

Few things are as exhilarating as bodies being flung into the air without crash mats. This is what you expect when you hear the word 'circus', but THE RETURN by Circa is much more than lifts and flips. Presented by Canadian Stage as the last show in their Spotlight Australia series, THE RETURN doesn't exactly fit into any existing genre of performance.
---
BWW Review: Canadian Opera Company's TOSCA is a Total Triumph

May 2, 2017

From the moment the orchestra plays its first note, the production is pure magic. The Canadian Opera Company (COC) ends their 2016-2017 season with a bang, with Puccini's TOSCA. Gorgeous music, grand sets and gripping performances coexist seamlessly in Paul Curran's production of one of opera's most famous tragic love stories.
---
BWW Review: Canadian Stage's MEETING and ENDINGS Awaken the Gamut of Human Emotion

April 27, 2017

From fascination to fear, Canadian Stage's MEETING and ENDINGS are a rollercoaster ride of insight into the human condition. The two works are part of Canadian Stage's Spotlight Australia, a six-week showcase of cross-disciplinary performance running until May 7 and featuring the works of acclaimed Australian artists.
---
BWW Review: Opera Superstar ANNA NETREBKO Dazzles in Canadian Debut

April 26, 2017

Anna Netrebko performed to an adoring sold-out audience at Toronto's Four Seasons Centre on Tuesday evening. Netrebko was joined by husband and Azerbaijani tenor, Yusif Eyvazov and renowned Russian baritone, Dmitri Hvorostovsky. Led by Maestro Jader Bignamini, the Canadian Opera Company Orchestra brilliantly accompanied the 'Trio Magnifico' through Verdi, Puccini, Tchaikovsky and more. Presented by Show One Productions, the evening was a remarkable presentation of some of opera's greatest hits, sung by three of opera's brightest stars.
---
BWW Review: The Canadian Opera Company's LOUIS RIEL - A Step in the Right Direction

April 24, 2017

Colonization is a controversial part of our heritage, and is central to the Canadian Opera Company's (COC) new production of Harry Somers' LOUIS RIEL. The production has sparked discourse on the use of Indigenous songs in opera, the portrayal of Indigenous men and women on stage and First Nations song protocol in general. In an effort to present a more contemporary perspective, Director Peter Hinton has collaborated with members of the Indigenous community, integrating a group of performers as a physical chorus, known as the Land Assembly. The result is a more inclusive and respectful revival of the opera, opening with a land acknowledgement by Cole Alvis, a theatre artist of Metis, Irish and English descent.
---
BWW Review: Shakespeare's Reflection on Humanity is Powerfully Human in Why Not Theatre's PRINCE HAMLET

April 22, 2017

A gender-bending, English and American Sign Language (ASL) bilingual production of Shakespeare's Hamlet may sound ambitious - but it plays as compellingly human. Maybe you're not familiar with the story. Maybe you've seen it a hundred times. Regardless, Why Not Theatre's PRINCE HAMLET will defy your expectations. Ravi Jain has adapted Shakespeare's most famous play in a way that is relatable and, as the title suggests, focuses more intimately on its protagonist's struggle to understand human nature.
---
7