Click Here for More Articles on OPERA - CANADA
BWW Review: Top 10 Moments from the COC's Ensemble Studio Competition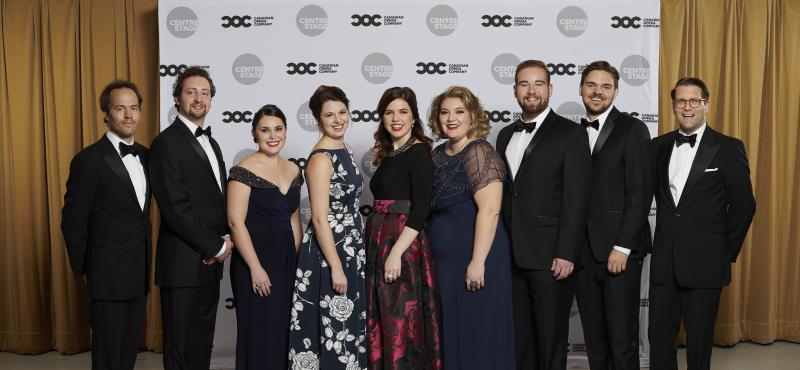 Canada is a country known for its musical talent. The Canadian Opera Company's Ensemble Studio Competition, CENTRE STAGE, showcased a curated selection of that talent last night. The competition auditions singers from across the country and selects a few lucky artists to compete for an invitation to the intensive COC Ensemble Studio training program.
From 134 applicants, seven finalists were chosen for this year's competition, held at Four Seasons Centre for the Performing Arts and hosted by Canadian tenor Ben Heppner - no stranger to the Canadian arts scene.
The COC Orchestra accompanied the singers, conducted by Music Director Johannes Debus. The competition's judging panel included Alexander Neef (General Director of the COC), Roberto Mauro (Director of Music and Artistic Administration), Nina Draganic (Director of the COC Academy), Liz Upchurch (Head of the Ensemble Studio), Wendy Nielsen (Canadian Soprano and Head Vocal Consultant), and Mary Morrison (Guest Panelist).
In an evening of many highlights, here are the Top 10 Moments from the COC's Ensemble Studio Competition:
---
10. CHELSEA RUS
A voice with a great top when it's supported, soprano Chelsea Rus from Abbotsford, BC sang Donizetti's "Quel guardo, il cavaliere" (Don Pasquale). While the aria was well-acted, choppy navigation of the cadenza meant no prize money for the young singer.
9. MATTHEW DALEN
A nice, warm timbre made for a pleasant "Salut! demeure chaste et pure" (Faust). Tenor Matthew Dalen, from Grande Prairie, AB sang the Gounod aria well, but did not earn a spot in the top three.
8. JONAH SPUNGIN
A funny Figaro. Baritone Jonah Spungin from Ottawa, ON was delightful singing one of the most famous opera arias, Rossini's "Largo al factotum" (The Barber of Seville). Spungin definitely fully embodied the character, but the orchestra slipped away from him in the middle of the piece. He did not walk away with a prize.
7. ANNA-SOPHIE NEHER
Expert navigation of coloratura equals money for this singer. Soprano Anna-Sophie Neher from Gatineau, Quebec proved this in a lovely rendition of Gounod's "Je veux vivre" (Roméo et Juliette). Neher had to sing first, but her balanced sound earned her the 3rd prize ($1500).
6. BEN HEPPNER
Sharing a room with Ben Heppner and his animated voice makes for a great evening. The tenor hosted the competition, even telling opera jokes while waiting for Music Director Johannes Debus to join the singers on stage - how many sopranos does it take to screw in a lightbulb? (I won't give away his punch line)
5. COC ORCHESTRA
It's always a privilege to the hear the fabulous COC Orchestra. During a night of opera highlights, the orchestra proved how wonderfully versatile, professional and capable its musicians are. Under the baton of Johannes Debus, recently back from conducting the Met's Tales of Hoffmann, the orchestra carried the singers, especially beautiful during the Tchaikovsky -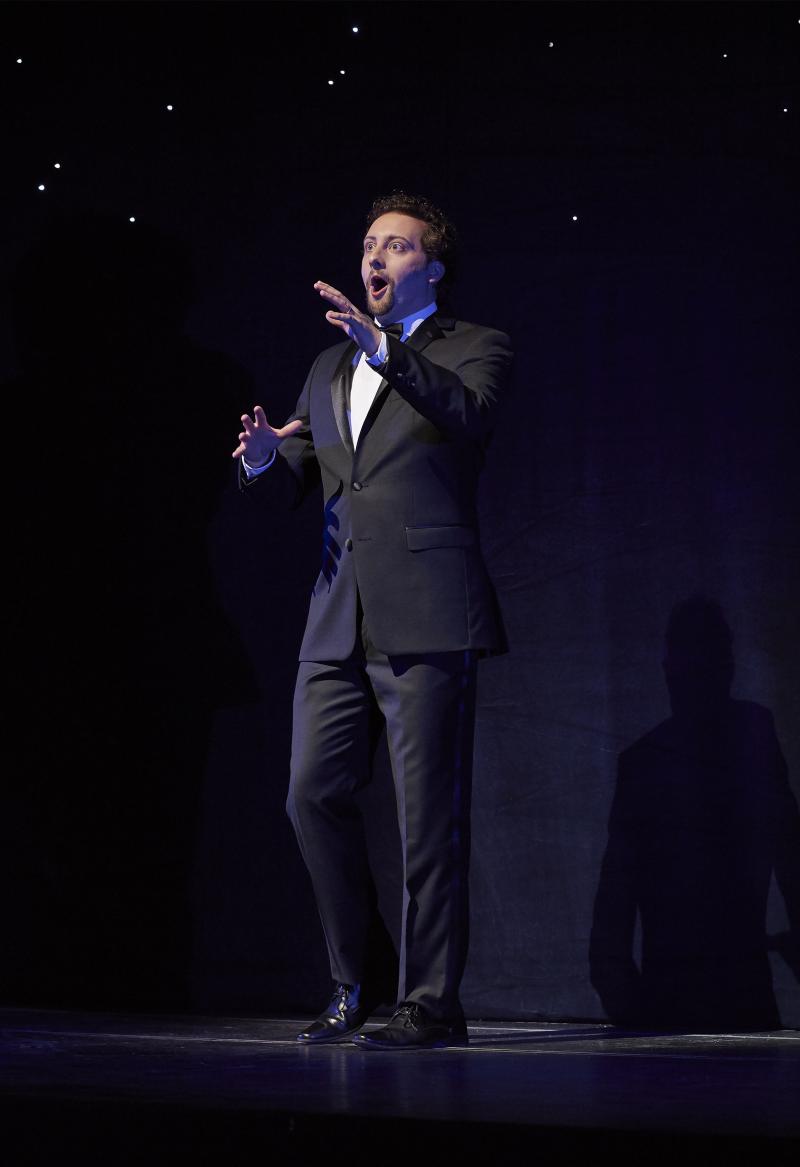 the sound too lush to properly express with words.
4. JOEL ALLISON
Bass-baritone Joel Allison shone bright, like a diamond. The Ottawa-native sang Offenbach's "Scintille, diamant" (The Tales of Hoffmann) with tremendous phrasing and a smooth, stable voice. His polished performance earned him the 2nd prize ($3000).
3. NATALIE IMAGE
This soprano should not have gone home empty handed - she had my vote for the Audience Choice Award. Soprano Natalie Image, from Tsawwassen, BC sang a glorious rendition of Rimsky-Korsakov's "S podruzhkami po jagodu khodit" (The Snow Maiden). Image has that special something - an innate stage presence and a bright, clear,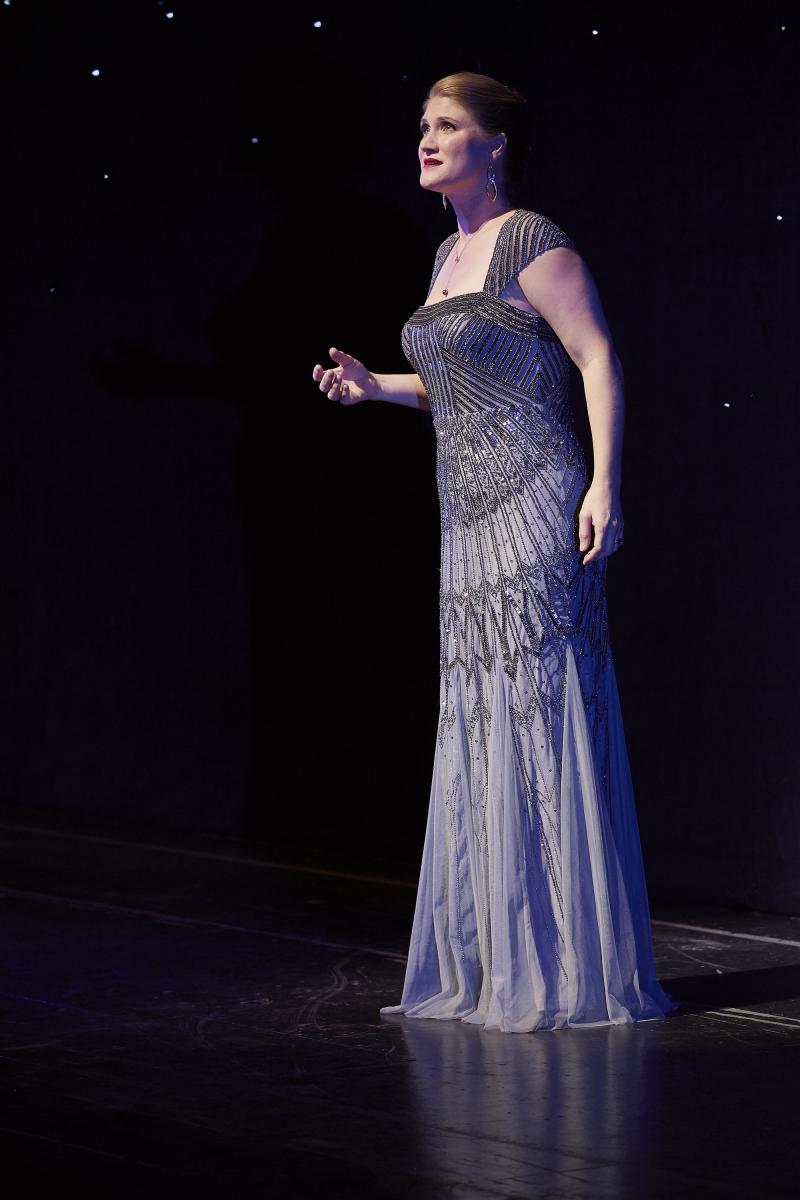 present voice.
2. JANE ARCHIBALD
Surprise! COC Artist-in-Residence, Jane Archibald, was the evening's special guest, entertaining the audience with not one, but two arias while the judges made their decisions. The Truro, NS native started with Mozart's chilling "Non mi dir" (Don Giovanni) before an absolutely exquisite "È strano...Ah fors'è lui...Sempre libera" (La Traviata). The audience cheered before the last section of the aria even began. Sensitively performed, Archibald was a model of elegance. It was a pleasure to hear one of my favourite voices sing one of my favourite arias.
1. SIMONA GENGA
Sometimes, it's all about the Mezzo. Simona Genga, from Vaughan, ON took home the competition's 1st prize, $10,000 (the Chair's Prize) and the Audience Choice Award. A rare voice well beyond her years, Genga won the competition within the first ten seconds of her refined performance of Tchaikovsky's "Adieu, forêts" (Jeanne d'Arc). COC General Director Alexander Neef described Genga's full, luminous voice as "silk", while presenting the singer with flowers and prize money. With an insane command of dynamics, Genga truly knows her instrument - and it's one you'll be hearing much, much more of in the near future.
---
Photo Credits
Header: (foreground) Ensemble Studio Competition First Prize and Audience Choice Award winner mezzo-soprano Simona Genga with finalists of the Ensemble Studio Competition and COC Music Director Johannes Debus (third from left), Centre Stage 2017, photo: Michael Cooper
1. COC Music Director Johannes Debus (at left) with Ensemble Studio Competition finalists and COC General Director Alexander Neef (at right), Centre Stage 2017, photo: Michael Cooper
2. Ensemble Studio Competition Third Prize winner soprano Anna-Sophie Neher, Centre Stage 2017, photo: Michael Cooper
3. Ensemble Studio Competition Second Prize winner bass-baritone Joel Allison, Centre Stage 2017, photo: Michael Cooper
4. Centre Stage surprise musical guest soprano Jane Archibald, Centre Stage 2017, photo: Michael Cooper
5. Ensemble Studio Competition First Prize and Audience Choice Award winner mezzo-soprano Simona Genga, Centre Stage 2017, photo: Michael Cooper
Related Articles