Rex Stanfield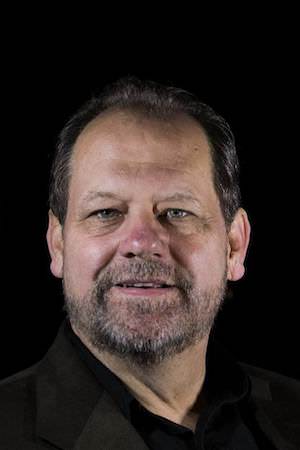 Original from small-town Alabama, Rex has been a fan of live theatre since seeing his first play as a teenager, a community theatre production of Mister Roberts. He frequently attended the Alabama Shakespeare Festival, then based near his home in Anniston, when that theatre company was first gaining prominence as one of the most well-respected in its genre. Since leaving Alabama in the mid- 80s, he has lived in the Northeast, New England, Middle-Atlantic, and Desert Southwest regions before finally settling in Central Texas. Wherever he lived, Rex has always enjoyed the experience of onstage live performance. Upon arriving in Texas in 2016, he has been impressed with the scope and quality of Austin-area productions and introduces newcomers to the enjoyment of live theatre through his Meetup site, Austin Audience. Rex has played keyboards in local Alabama bands, has been a radio producer and on-air voice, and has written two novels. Professionally, he is a Corporate Accountant, a REALTOR®, a rideshare driver, and a Notary Public.


MOST POPULAR ARTICLES
LAST 365 DAYS
BWW Review: NEIL SIMON'S RUMORS at Georgetown Palace Playhouse

September 26, 2018

For over four decades Neil Simon delighted theatre audiences with intelligent and witty dialogue in Broadway shows and movies. His many stories, including THE ODD COUPLE, BRIGHTON BEACH MEMOIRS, and SEEMS LIKE OLD TIMES tossed relatable characters together into ridiculous yet delicious circumstances. Virtually everyone who saw any performances of his work came away without a favorite moment, at least one particularly funny line. RUMORS, an unabashed farce written by Simon for the stage in 1988, is no exception.
---
BWW Review: THE GRAPES OF WRATH at City Theatre Austin

August 15, 2018

Two of the greatest novels in American literature were published in a span of less than three years in the late 1930s, and comparisons between them are unavoidable. Both examined cultures at the moments of their demise - one historical, and the other contemporary. Margaret Mitchell's epic immersed readers in the collapse of the elite class, ultimate victims of their own inhumanity. John Steinbeck's masterpiece spotlighted the cultural extinction occurring at that very moment among the poorest and meekest as their livelihoods were, very literally, gone with the wind. Had it not been taken, that might have been a better title for Steinbeck's, THE GRAPES OF WRATH. The two books came to movie screens only six weeks apart to take their places in Hollywood history.
---
BWW Review: THE AUDIENCE (EL PUBLICO) at Austin Playhouse

July 30, 2018

EL PUBLICO is a play written around 1930 by poet and playwright Federico Garcia Lorca which was lost, all of which has never been found, and which remained unperformed until 50 years following the author's death in 1936. Austin playwright Elizabeth Doss has adapted it to the stage in English as THE AUDIENCE and incorporated into it the circumstances of Lorca's political assassination at the hands of Nationalist insurgents in the early days of the Spanish Civil War.
---
BWW Review: LITTLE SHOP OF HORRORS at Wimberley Playhouse

July 6, 2018

The tiny town of Wimberley, Texas is home to dozens of little shops where can be found countless treasures. Among them are Aunt Jenny's Attic, Wall Street Western, Gallery on the Square, and The Old Mill Store. And then there's LITTLE SHOP OF HORRORS, where remarkable talent, creativity, humor, and technical expertise are on display until July 22nd. Director Jason Kruger brings this fun musical comedy to the stage of Wimberley Playhouse.
---
BWW Review: HEISENBERG at Zach Theatre
June 24, 2018
---