BWW Review: THE AUDIENCE (EL PUBLICO) at Austin Playhouse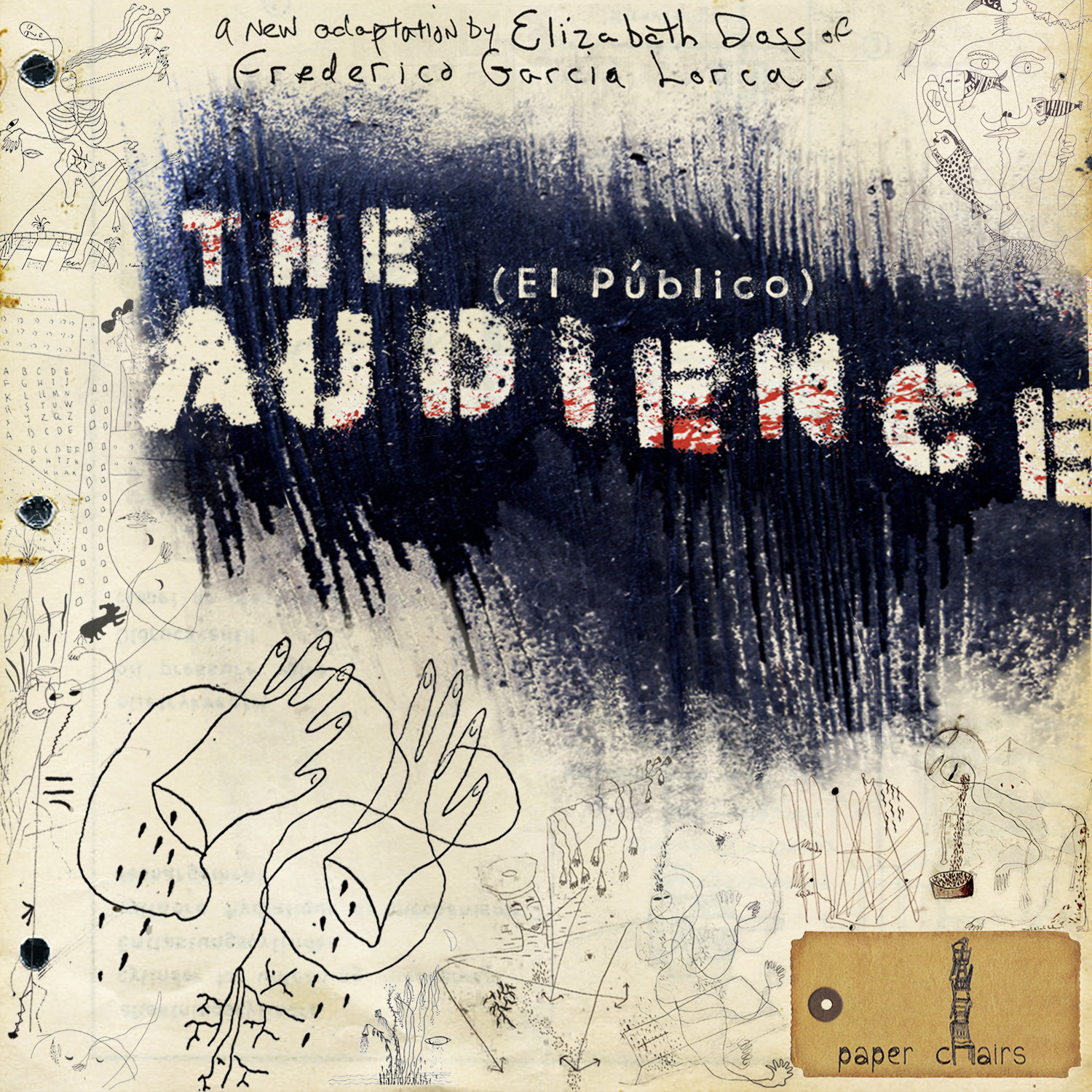 EL PUBLICO is a play written around 1930 by poet and playwright Federico Garcia Lorca which was lost, all of which has never been found, and which remained unperformed until 50 years following the author's death in 1936. Austin playwright Elizabeth Doss has adapted it to the stage in English as THE AUDIENCE and incorporated into it the circumstances of Lorca's political assassination at the hands of Nationalist insurgents in the early days of the Spanish Civil War.
While Lorca is not known to have been overtly political, his work was supported by the Republican government of the Spanish Second Republic from 1930. His Teatro Universitario La Barraca sought to deliver live theatre to the common people, particularly outside Madrid. His plays frequently challenged conventional traditions and mores, and sometimes dealt with social issues such as class & gender roles, and sexual liberty. These may have contributed to his executioners' motives.
THE AUDIENCE's central character is an un-named Theatre Director / poet / playwright conspicuously based upon Lorca himself. Imprisoned by the rebellion and awaiting execution, he must write the story of his own demise. The action, characters, and themes take place within his own imagination. Doss' adaptation contains sufficient profanity to address the adult material, more profanity for shock effect, and a bit extra for profanity's own sake.
Much thematic material in this work is left to each audience member's interpretation. Advance marketing materials suggest a symbolic link between the historical events depicted onstage and the present-day political climate.
"paper chairs' adaptation of El Público runs with his themes of repressed sexuality and philosophical conundrums while offering the audience a human portrait of an iconic figure whose story speaks volumes to our present political climate." (paper chairs)
"Ultimately, I think the past serves a frame for the present moment. It gives context and insight into our current human struggles. With a resurgence of nationalist movements and neofascism across the globe today, the life and death of people like García Lorca should be unearthed and investigated." (Elizabeth Doss interview at Sight Lines)
The validity of the parallel relies upon fear of contemporary rising fascist dictatorships in the mold of Francisco Franco, whose pre-WWII supporters included Nazi Adolf Hitler and Fascist Benito Mussolini, and whose regime visited damage upon Spain's political and economic life for four decades. It also relies upon a focus solely upon those atrocities committed by Nationalists during the Spanish Civil War.
Mass appeal is not intended in this production; only the few front rows of the house are used for audience members, and the actors' voices are neither amplified nor projected. It seems not to care whether you like; it has something to say and it simply is what it is. The experience is intimate, and the performance extends beyond the apron into the seats. It employs the Epic Theatre form of the period rather than a traditional dramatic form. Almost all of the 7 actors among the cast take on multiple roles. Performance emphasis is on portraying events rather than characters. Reality is never broken, and no "fourth wall" is present as the cast routinely addresses the audience. Common ritual bookends are eschewed, prohibiting any "comfort zone" for attendees and suggesting that the performance extends beyond the arrival and departure of those who observe it. It has the feel of a poetic performance-art piece and not a conventional theatrical encounter. For these reasons, the decision whether to see it or avoid seeing it should be based upon your open-mindedness to free-form expression, and to the social messages contained therein.
The performers are Vicent Tomasino, Megan Tabaque, Zac Crofford, Rommel Sulit, Kelly Hasandras, Cassandra Reveles, and Jorje Sermini.
THE AUDIENCE (EL PUBLICO) runs July 27th through August 8th, 2018 at the Austin Playhouse, 6001 Airport Blvd, Austin, TX 78752 (the ACC Highlands Campus) at 8pm Thursdays through Saturdays. Tickets are $15 - $35.