Michael Dale - Page 7
After 20-odd years singing, dancing and acting in dinner theatres, summer stocks and the ever-popular audience participation murder mysteries (try improvising with audiences after they?ve had two hours of open bar), Michael Dale segued his theatrical ambitions into playwriting. The buildings which once housed the 5 Off-Off Broadway plays he penned have all been destroyed or turned into a Starbucks, but his name remains the answer to the trivia question, "Who wrote the official play of Babe Ruth's 100th Birthday?" He served as Artistic Director for The Play's The Thing Theatre Company, helping to bring free live theatre to underserved communities, and dabbled a bit in stage managing and in directing cabaret shows before answering the call (it was an email, actually) to become BroadwayWorld.com's first Chief Theatre Critic. While not attending shows Michael can be seen at Citi Field pleading for the Mets to stop imploding. Likes: Strong book musicals and ambitious new works. Dislikes: Unprepared celebrities making their stage acting debuts by starring on Broadway and weak bullpens.
MOST POPULAR ARTICLES
LAST 365 DAYS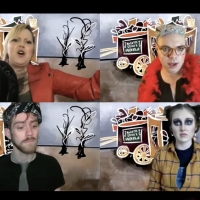 BWW Review: The Seeing Place Presents Liz Duffy Adams' DOG ACT
Posted: Feb. 6, 2021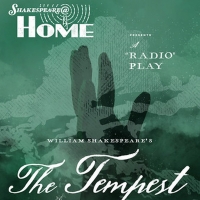 BWW Review: David Hargreaves in Shakespeare@'s THE TEMPEST
Posted: Oct. 5, 2020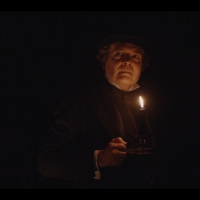 BWW Review: Jefferson Mays in A CHRISTMAS CAROL
Posted: Nov. 29, 2020


BWW Review: Tom Sturridge and Jake Gyllenhaal Bring Simon Stephens and Nick Payne's Achingly Human SEA WALL/A LIFE To Broadway

August 8, 2019

a?oeAs terrifying as anything I've seen,' is how a young fellow describes the natural phenomenon that gives playwright Simon Stephens' solo piece SEA WALL its title.
---
BWW Review: Jonathan Cake and Kate Burton Shine in Shakespeare's Political Drama CORIOLANUS

August 6, 2019

It was forty years ago when Shakespeare in the Park's Delacorte Theater was last invaded by The Bard's CORIOLANUS, but perhaps The Public's politically-minded artistic director Oskar Eustis thought this would be a good time to present a drama about an inexperienced politician who initially gains favor on a wave of populism, only to suffer downfall when his disdain for those outside of his privileged class is exposed.
---
BWW Review: Domenica Feraud's RINSE, REPEAT Explores The Cycle of Habits That Trigger Eating Disorders

August 2, 2019

Perhaps if, like most first attempts at playwrighting penned by a young unknown who is also cast in the leading role, Domenica Feraud's RINSE, REPEAT had a modestly-produced premiere production in a small black box theatre, this reviewer would be more enthused to recommend an interesting work in progress by a new and underrepresented voice.
---
BWW Review: Company XIV's QUEEN OF HEARTS Brings Extra Sizzle To New York's Summer

July 31, 2019

It's doubtful one will find a more romantic, nor a sexier theatergoing experience within the five boroughs this summer than seated close to someone special in one of Theatre XIV's cozy champagne couches when nearly directly above you, aerialists Marcy Richardson and Nolan McKew are performing a sensuous display of glistening muscles and elegant eroticism while maneuvering their nearly nude bodies in a variety of tableaus while hanging from a crown-shaped chandelier.
---
BWW Review: Halley Feiffer Translates Chekhov into Millennial in MOSCOW MOSCOW MOSCOW MOSCOW MOSCOW MOSCOW

July 30, 2019

Like Aaron Posner's UNCLE VANYA-inspired LIFE SUCKS, still packing in the disillusioned masses at Theatre Row, the new offering by MCC is more of a freestyle riff on its sullen source material, lifting subtext to the surface in contemporary vernacular and shaving the whole thing down to a quick-paced 90 minutes.
---
BWW Review: Stephen Sondheim/John Weidman's ROAD SHOW Explores Reinvention and Resiliency

July 27, 2019

When he passed on at age 60 in 1933, Addison Mizner was best known as the architect whose Spanish Colonial and Mediterranean style helped define the emerging visual culture of South Florida. When his younger brother Wilson Mizner died two months later, he was best known as a raconteur whose name could occasionally be found among the writing credits of a Broadway play or Hollywood feature.
---
BWW Review: MOULIN ROUGE! is Visually Gorgeous, Vibrantly Performed and Seriously In Need of An Original Score

July 26, 2019

From his hit Off-Broadway debut with A VERY MERRY UNAUTHORIZED CHILDREN'S SCIENTOLOGY PAGEANT to his Broadway bow with BLOODY BLOODY ANDREW JACKSON to his current mounting of BEETLEJUICE, that crazily imaginative Alex Timbers has spent the past 15 years or so establishing himself as New York's top director for turning weird ideas into terrific times at the theatre.
---
BWW Review: Uganda's Intolerance For Homosexuals Tears Apart a Christian Family in Chris Urch's THE ROLLING STONE

July 23, 2019

In the second act of Chris Urch's excellent drama about a particularly ugly era of Uganda's intolerance of homosexuals, The Rolling Stone, James Udom is granted what might be considered the most challenging acting assignment to be currently witnessed on a New York stage.
---
BWW Review: Joe Iconis Exploits Annie Golden's Sterling Vocals in Grindhouse Tribute BROADWAY BOUNTY HUNTER

July 24, 2019

Sometime between the era when a tap-dancing hopeful would go out there a youngster and come back a star and nowadays when tourists go out to Applebee's hungry and come back with a less than satisfying dining experience, many of the Broadway venues on that legendary strip of real estate called 42nd Street between 7th and 8th Avenues were converted into grindhouse theatres exclusively screening low-budget attractions in such genres as Blaxploitation, Martial Arts Flicks and Carsploitation.
---
BWW Review: Mitchell Jarvis Returns To ROCK OF AGES in 10th Anniversary Production

July 21, 2019

When bookwriter Chris D'Arienzo's 1980s hair-band tuner Rock of Ages moved from Off-Broadway's New World Stages to the Brooks Atkinson Theatre in April of 2009 - with a score made up of rock classics by Journey, Styx, Asia, Twisted Sister, Bon Jovi, Foreigner and a bunch of others - it was, to this reviewer's recollection, the first Broadway jukebox musical to acknowledge the silliness of jamming hit songs into an unrelated story.
---
BWW Review: Isaac Gomez's THE WAY SHE SPOKE Explores a City's History of Violence Against Women

July 19, 2019

Perhaps it would be regarded as exploitative to directly quote the passage here, but the last several minutes of playwright Isaac Gomez's THE WAY SHE SPOKE consists primarily of the names, ages, causes of death and physical states of the corpses of several dozen women who were murdered, in scenarios usually involving rape, in the Mexican border city of Juarez during the horrific rise of femicide that has plagued the city since the 1990s.
---
BWW Review: Luis Alfaro's MOJADA Adapts An Ancient Text Into A Contemporary Refugee Story

July 18, 2019

In Alfaro's take on Euripides' MEDEA, titled Mojada, the varying attitudes towards assimilation within a family of Mexican refugees who lack documentation lead to a devastating conflict.
---
BWW Review: Encores! Off-Center Brings Back Maria Irene Fornes and Rev. Al Carmines' Fresh and Vibrant PROMENADE

July 15, 2019

Through the leadership of Reverend Bernard Scott, Greenwich Village's Judson Memorial Church became a center for emerging artists during the 1950s, welcoming the experimental, the avant-garde and the political to have their work seen without fear of censorship.
---
BWW Review: Alice Ripley, Tony Yazbeck, Kate Shindle, Betsy Wolfe Star in Cleveland Musical Theatre's INTO THE WOODS Concert

July 11, 2019

Despite an oeuvre that includes a questioning of the sanity of American social conventions and an exploration into the motivations of presidential assassins, INTO THE WOODS might be regarded as the most subversive of Stephen Sondheim's musicals.
---
BWW Review: Grace McLean's Intriguing Chamber Musical IN THE GREEN

July 8, 2019

Chamber musicals don't get much more chamber than composerlyricistbookwriter Grace McLean's In the Green, an intriguing new piece receiving its premiere at LCT3's Claire Tow Theater. Musically complex, dramatically abstract and, as presented by director Lee Sunday Evans, intensely intimate in style, In the Green may need some sharpening to clarify its storytelling, but as a whole it is an ambitious work that's worthy of the focused attention it demands.
---
BWW Review: David Cale's Survival Song, WE'RE ONLY ALIVE FOR A SHORT AMOUNT OF TIME

July 2, 2019

The last time a well-known actor not especially noted for singing graced a major New York stage with a one-person autobiographical musical that focused on personal tragedy, it was Suzanne Somer's unmissably jaw-dropping narcissistic spectacle, THE BLONDE IN THE THUNDERBIRD.  But fear not, playgoers, for while David Cale does provide quite a few original ditties to augment his childhood memoir, WE'RE ONLY ALIVE FOR A SHORT AMOUNT OF TIME, his not-quite-Sinatra-level vocals are way more suited for this captivating presentation than a more elegant songbird's trill.
---
BWW Review: Encores! Off-Center Turns WORKING Into A Tribute To New York City Center's Employees

June 29, 2019

Unlike the vast majority of musicals granted concert productions by City Center's Encores! Off-Center, the collaborate effort known as WORKING did not play an Off-Broadway run before hitting Times Square. Instead, Chicago's Goodman Theatre production transferred to the 46th Street Theatre in 1978, where it garnered numerous Tony nominations, including best musical.
---
BWW Review: Lydia R. Diamond's TONI STONE, Inspired By The Story of a Baseball Pioneer

June 28, 2019

From the epic poetry of Ernest Lawrence Thayer's 'Casey At The Bat' to the sharp-edged vernacular of Ring Lardner's newspaper columns and the nostalgic innocence of Roger Kahn's 'The Boys of Summer,' baseball has been inspiring great literary flourishes for well over a century.
---
BWW Review: Aaron Posner's LIFE SUCKS. Urges Chekhov and His Characters To Get To The Point

June 23, 2019

'How many of you would just... pretty much like to have sex with me?', a character asks audience members in the middle of a play.
---
BWW Review: Regina Spektor Goes In Residence On Broadway

June 24, 2019

Her fans ate it up, with calls of 'We love you, Regina,' peppering her two-hour concert, the latest entry of the theatre's In Residence On Broadway series, presenting a variety of artists in short runs until TINA, the new Tina Turner musical, starts previewing in October.
---
« prev 1 … 4  5  6  7  8  9  10 … 161  next »