Michael Dale - Page 9
After 20-odd years singing, dancing and acting in dinner theatres, summer stocks and the ever-popular audience participation murder mysteries (try improvising with audiences after they?ve had two hours of open bar), Michael Dale segued his theatrical ambitions into playwriting. The buildings which once housed the 5 Off-Off Broadway plays he penned have all been destroyed or turned into a Starbucks, but his name remains the answer to the trivia question, "Who wrote the official play of Babe Ruth's 100th Birthday?" He served as Artistic Director for The Play's The Thing Theatre Company, helping to bring free live theatre to underserved communities, and dabbled a bit in stage managing and in directing cabaret shows before answering the call (it was an email, actually) to become BroadwayWorld.com's first Chief Theatre Critic. While not attending shows Michael can be seen at Citi Field pleading for the Mets to stop imploding. Likes: Strong book musicals and ambitious new works. Dislikes: Unprepared celebrities making their stage acting debuts by starring on Broadway and weak bullpens.
MOST POPULAR ARTICLES
LAST 365 DAYS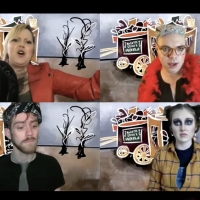 BWW Review: The Seeing Place Presents Liz Duffy Adams' DOG ACT
Posted: Feb. 6, 2021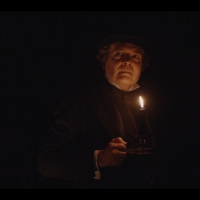 BWW Review: Jefferson Mays in A CHRISTMAS CAROL
Posted: Nov. 29, 2020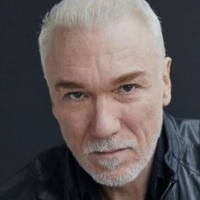 BWW Review: Patrick Page in Shakespeare@'s JULIUS CAESAR
Posted: Mar. 2, 2021


BWW Review: Halley Feiffer Finds Symbolism In Her Real-Life Ailment With THE PAIN OF MY BELLIGERENCE

May 5, 2019

If you're like this male theatre critic, you'll spend the first twenty minutes or so of Halley Feiffer's The Pain of My Belligerence wondering why the woman at the center of the story is putting up with the atrocious immature behavior of the guy who's her arrogant and disrespectful dinner date. If you're like the woman who was my theatre companion for the evening, you'll know exactly what's going on.
---
BWW Review: Alex Brightman Is Uproariously Subversive in Gothic Musical Comedy Gem BEETLEJUICE

April 26, 2019

'Holy crap! A ballad already?', sneers the leading man as he interrupts the opening song of his starring vehicle; a funeral dirge sung by his co-star, backed by a chorus of mourners.
---
BWW Review: James Graham's Wildly Raucous INK Chronicles Rupert Murdoch's Rise To Tabloid Journalism Infamy

April 25, 2019

Long before the term clickbait entered into pop culture infamy, Chief Editor Larry Lamb of the Fleet Street tabloid The Sun was offering his staff a bonus every time the eye-catching words 'Win,' 'Free' and 'Love' appeared on the front page.
---
BWW Review: Robert Horn, David Yazbek's Hilarious Take On TOOTSIE Addresses Contemporary Gender Issues

April 24, 2019

Following in the footsteps of NETWORK and TO KILL A MOCKINGBIRD, Robert Horn (book) and David Yazbek's (score) musical comedy Tootsie continues this Broadway season's welcome trend of adapting classic, decades-old source material into brand new stage pieces that examine familiar stories through a contemporary lens.
---
BWW Review: Tracy Letts and Annette Bening in Arthur Miller's Drama of Evolving American Dreams, ALL MY SONS

April 23, 2019

While many scoff at Broadway's habit of bringing back so many American classics from decades ago, a well-timed revival of an early work by one of our great masters might reveal a bit about how the young, emerging voices of another era were dealing with the same kinds of issues that we still debate (or avoid) at family dinners today.
---
BWW Review: Nathan Lane, Kristine Nielson and Julie White are Bloody Brilliant in Taylor Mac's Absurdist GARY: A SEQUEL TO TITUS ANDRONICUS

April 21, 2019

Don't let the title scare you. All you need to know about Shakespeare's infamously bloody revenge tragedy before laughing yourself silly at Taylor Mac's Gary: A Sequel to Titus Andronicus, is that the Bard's final dead body count among Roman nobles is exceedingly high.
---
BWW Review: Tim Blake Nelson's SOCRATES Honors The Philosopher Condemned For Encouraging Free Thought

April 22, 2019

'Would you rule justly?' the ancient Greek philosopher who serves as title character of Tim Blake Nelson's drama Socrates asks a fellow citizen who claims he would do a better job than the current political leaders. 'I'd rule to make Athens great,' answers the metal-craftsman, whose support of the current war might be influenced by the income he receives molding breastplates and spears for soldiers.
---
BWW Review: Laurie Metcalf, John Lithgow Debate The Art of Getting Elected in Lucas Hnath's Political Fan Fiction HILLARY AND CLINTON

April 19, 2019

'If the universe is infinite,' Laurie Metcalf, playing Laurie Metcalf, explains to the audience at the outset of Lucas Hnath's sharp and funny bit of political fan fiction, Hillary and Clinton, 'then that means that everything that happens in it happens many times, over and over, and that that means there are an infinite number of planet earths.'
---
BWW Review: New Orleans Gets Mythological in Anaïs Mitchell's Exhilarating Bluesy Folk Opera HADESTOWN

April 18, 2019

With a stage career spanning half a century that includes dozens of notable performances in New York alone, Andre De Shields knows a thing or two about seducing an audience.  And that's exactly what he does at the opening of Anais Mitchell's exhilarating bluesy mythological folk opera HADESTOWN, which has finally landed on Broadway after a premiere engagement at New York Theatre Workshop, followed by stints in Edmonton and London.
---
BWW Review: Company XIV's Sumptuous New Cavalcade, QUEEN OF HEARTS

April 17, 2019

For over a dozen years, the brilliant director/choreographer Austin McCormick and the intriguing troupe of artists he's gathered to create and expand Company XIV have been luring audiences to witness productions that evolve classic tales we've loved as children (The Nutcracker, Cinderella, Snow White) into visits to sensually-charged wonderlands.
---
BWW Review: Adam Driver and Keri Russell Star in Lanford Wilson's Drama of Sex and Grieving, BURN THIS

April 17, 2019

The phrase 'toxic masculinity' wasn't exactly in the vernacular in 1987, when Circle Rep's buzz-producing run of Lanford Wilson's Burn This moved uptown to Broadway. So perhaps coked-up, homophobic, violently aggressive, possessive bullies were considered sexier than they are now.
---
BWW Review: Brian d'Arcy James, Shuler Hensley Lead New Arrivals To Jez Butterworth's THE FERRYMAN

April 16, 2019

When director Sam Mendes' beautifully realized production of Jez Butterworth's Olivier-winning drama The Ferryman opened on Broadway last October, leading man Paddy Considine and several other members of the excellent ensemble cast had been with the play since its April 2017 Royal Court premiere, with additional members having joined the company during its transfer stint at the Gielgud.
---
BWW Review: Mara Nelson-Greenberg's DO YOU FEEL ANGER? Takes An Absurdist Look at Toxic Masculinity

April 11, 2019

An empathy coach is hired to hold workshops at a debt collection agency. Sounds like comedy gold to this reviewer, who has been on the receiving end of phone calls from high-pressure, goal-oriented professionals suggesting I try borrowing money from friends in order to not 'feel like a deadbeat.'
---
BWW Review: Director Daniel Fish Makes Sensational Broadway Debut Illuminating Contemporary Issues in Rodgers and Hammerstein's OKLAHOMA!

April 7, 2019

As with setting a Shakespeare comedy in outer space or a Wagner opera in a subway station, director Daniel Fish's jaunty riff on Richard Rodgers and Oscar Hammerstein II's 1943 classic Oklahoma! may not look or sound the way the authors imagined, but it's a lot more faithful to its source than other musical revivals that seem determined to rewrite history.
---
BWW Review: Glenda Jackson is Wickedly Fun in Sam Gold's Surprisingly Comic Take on Shakespeare's KING LEAR

April 5, 2019

In recalling the great comedies penned by William Shakespeare, classics like TWELFTH NIGHT, A MIDSUMMER NIGHT'S DREAM and the one about all the errors have been making audiences bust out in laughter for hundreds of years. But King Lear? Certainly one of the English language's great tragedies, with the title character's vanity coupled with his descent into madness providing great older actors a chance to fully display their dramatic skills.
---
BWW Review: Dynamic Tony Yazbeck, Steely David Garrison Lead CSC's Revival of Marc Blitzstein's THE CRADLE WILL ROCK

April 4, 2019

In June of 1937, the United States government padlocked New York's Maxine Elliot Theatre and sent security guards to prevent the performance of a new musical, but the unknown leading lady Olive Stanton courageously fought her fears and led an act of defiance that made headlines the morning after opening night.
---
BWW Review: Director Louisa Proske Infuses John Webster's Blood-Soaked THE WHITE DEVIL With Contemporary Nihilistic Attitude

April 3, 2019

Perhaps if Jacobean playwright John Webster had access to hard-driving techno music and live-stream video technology, his blood-soaked revenge drama The White Devil might have had a successful 1612 premiere at London's Red Bull Theatre, as performed by the resident company, Queen Anne's Men.
---
President Trump Signs Executive Order To Combat Importation of Squips

April 1, 2019

This morning President Donald Trump signed an executive order spelling out steps to combat the importation of Squips into the United States.
---
BWW Review: Heidi Schreck's Pulitzer-Worthy WHAT THE CONSTITUTION MEANS TO ME Moves To Broadway

March 31, 2019

'Would you please raise your hand if you are a white man who also owns property?', playwright/performer Heidi Schreck asks her audience. The number of respondents is typically a very low percentage of the house.
---
BWW Review: American Dreams Twist Into Capitalist Nightmares in Stefano Massini's Captivating THE LEHMAN TRILOGY

April 1, 2019

Like a sad, lonely island, depleted of its bounty, a single floor of the offices of Lehman Brothers is revealed, isolated, lofted above the endless business of a bustling Manhattan. It is empty, save for the boxes of files stacked on top of each other after declaring bankruptcy in 2008 and the memory of three brothers who founded the company 158 years earlier and their descendants who kept it thriving as a global investment bank.
---
« prev 1 … 6  7  8  9  10  11  12 … 161  next »