Michael Dale - Page 5
After 20-odd years singing, dancing and acting in dinner theatres, summer stocks and the ever-popular audience participation murder mysteries (try improvising with audiences after they?ve had two hours of open bar), Michael Dale segued his theatrical ambitions into playwriting. The buildings which once housed the 5 Off-Off Broadway plays he penned have all been destroyed or turned into a Starbucks, but his name remains the answer to the trivia question, "Who wrote the official play of Babe Ruth's 100th Birthday?" He served as Artistic Director for The Play's The Thing Theatre Company, helping to bring free live theatre to underserved communities, and dabbled a bit in stage managing and in directing cabaret shows before answering the call (it was an email, actually) to become BroadwayWorld.com's first Chief Theatre Critic. While not attending shows Michael can be seen at Citi Field pleading for the Mets to stop imploding. Likes: Strong book musicals and ambitious new works. Dislikes: Unprepared celebrities making their stage acting debuts by starring on Broadway and weak bullpens.
MOST POPULAR ARTICLES
LAST 365 DAYS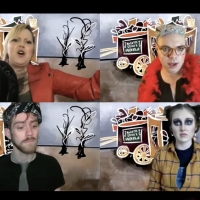 BWW Review: The Seeing Place Presents Liz Duffy Adams' DOG ACT
Posted: Feb. 6, 2021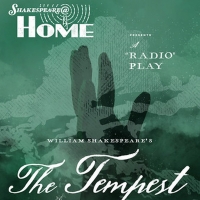 BWW Review: David Hargreaves in Shakespeare@'s THE TEMPEST
Posted: Oct. 5, 2020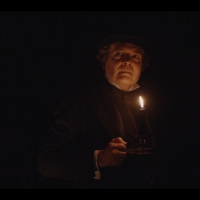 BWW Review: Jefferson Mays in A CHRISTMAS CAROL
Posted: Nov. 29, 2020


BWW Review: Boffo Belter Klea Blackhurst Is In The Zone As Cole Porter's PANAMA HATTIE

November 1, 2019

After enchanting Broadway sophisticates with his fizzy entertainments of the 1920s and 30s, Cole Porter went decidedly middle-brow at the start of the next decade with a trio of musicals about average Janes and Joes, all including some swell comical characters serving in the U.S, military.
---
BWW Review: BIG APPLE CIRCUS Flips and Flies Its Way Back To Lincoln Center

November 3, 2019

For the past couple of years, the sumptuous vocals of bluesy diva Storm Marrero has been seducing New York audiences in the erotic theatre/dance productions created at Company XIV, but the Brooklyn-born artist has found more family-friendly surroundings as the new ringmaster of The Big Apple Circus.
---
BWW Review: Raul Esparza and Krysta Rodriguez Clash in Theresa Rebeck's Art Vs. Commerce Comedy, SEARED

October 29, 2019

It's a bit of a longshot, perhaps, but given the organization's tendency to honor less-than-traditional terpsichorean achievements, don't be too shocked if Raul Esparza is named as one of this season's Chita Rivera Award nominees as Outstanding Male Dancer in an Off-Broadway show.
---
BWW Review: Something Edited This Way Comes as John Doyle Directs Corey Stoll, Nadia Bowers in MACBETH

October 27, 2019

'When shall we three meet again?' the eight weird sisters ask each other in unison at the outset of director John Doyle's Classic Stage Company production of Shakespeare's Macbeth, shaved down to 100 minutes.
---
BWW REVIEW: Ntozake Shange's Groundbreaking FOR COLORED GIRLS WHO HAVE CONSIDERED SUICIDE/WHEN THE RAINBOW IS ENUF Returns To The Public

October 28, 2019

Back in 1976, when Ntozake Shange's ravishingly written celebration of survival, FOR COLORED GIRLS WHO HAVE CONSIDERED SUICIDE/WHEN THE RAINBOW IS ENOUGH, transferred from The Public Theater to The Booth, if would have been a safe bet to say that Broadway had seen nothing like it before.
---
BWW Review: Refugee Politics Leads To Sexual Politics In Sylvia Khoury's Absorbing POWER STRIP

October 26, 2019

There's more than one meaning to the title of Sylvia Khoury's relevant, absorbing and quite heartbreaking drama, Power Strip, being granted an excellent premiere production by Lincoln Center Theater's LCT3.
---
BWW Review: Real Life Provides The Intriguing Script For Tina Satter's Tense Drama IS THIS A ROOM

October 23, 2019

On June 3rd, 2017, 25-year-old United States Air Force Intelligence Specialist Veteran Reality Winner was arrested due to evidence that she had leaked to online news source The Intercept a classified government report suggesting that Russian hackers had accessed a voting software supplier, enabling them to interfere in the 2016 United States presidential election.
---
BWW Review: Harvey Fierstein Tips His Hat To The Iconic Abzug in BELLA BELLA

October 22, 2019

a?oeThis boy's club crap can't last. One day women will figure this out... And the whole world will change on that day when women take hold of their power.a??
---
BWW Review: Gerard Alessandrini's FORBIDDEN BROADWAY: THE NEXT GENERATION Aims Satirical Darts At Broadway's Freshest Targets

October 22, 2019

For those of us who began making regular pilgrimages to Palsson's Supper Club back in the early 80s to see Gerard Alessandrini's smart new revue pack with parody lyrics and impersonations that skewered the gods and goddesses of Times Square, Broadway just isn't Broadway without FORBIDDEN BROADWAY around.
---
BWW Review: DAVID BYRNE'S AMERICAN UTOPIA, A Call To Reject Complacency

October 21, 2019

As Maira Kalman's illustrated curtain rises for David Byrne's choreographed concert, which takes its name from his 2018 album, American Utopia, the singer/songwriter is seriously contemplating the human brain. Specifically, his recently-acquired knowledge that that the abundance of neural connections in an infant's brain decreases significantly as the tyke grows into adulthood.
---
BWW Review: Jonathan Groff, Tammy Blanchard, Christian Borle Star In Buoyant and Bouncy Revival of LITTLE SHOP OF HORRORS

October 21, 2019

Bucking the current trend of rewriting and reinterpreting older musicals to suit current sensibilities, director Michael Mayer's buoyant and bouncy revival of Little Shop of Horrors, with a story involving a hero who murders and a leading lady who defends the actions of her physically abusive boyfriend, pretty much delivers Howard Ashman and Alan Menken's 1982 smash hit with the same brand of beloved quirkiness that has made it a favorite for high schools, community theatres and regional productions for over three decades.
---
BWW Review: The York Revisits Ben Bagley's THE DECLINE AND FALL OF THE ENTIRE WORLD AS SEEN THROUGH THE EYES OF COLE PORTER

October 20, 2019

Long before Broadway's saturation with jukebox musicals and song catalog shows, Ben Bagley, a producer of modestly-financed Off-Broadway revues, added to what was then musical theatre's long title trend (HOW TO SUCCEED IN BUSINESSWITHOUT REALLY TRYING, A FUNNY THING HAPPENED ON THE WAY TO THE FORUM...) and created a charming revue titled THE DECLINE AND FALL OF THE ENTIRE WORLD AS SEEN THROUGH THE EYES OF COLE PORTER.
---
BWW Review: Mary-Louise Parker Cerebrally Fascinates in Adam Rapp's Quietly Riveting THE SOUND INSIDE

October 18, 2019

'Beyond her somewhat forgiving brown eyes,' the subject of Adam Rapp's subtly riveting character study, The Sound Inside says of herself, 'your narrator could be described as unremarkable. In that thorny subjective bureau of classification known as the Looks Department, if she's being brutally honest with herself, she'd say she's perhaps four or five degrees beyond mediocre, also known as 'sneakily attractive.' She is the equivalent of a collectible plate mounted to a wall.'
---
BWW Review: Teenage Demigods On A Quest in THE LIGHTNING THIEF: THE PERCY JACKSON MUSICAL

October 17, 2019

The preteens dressed in their matinee finest seemed to be having a swell time when this critic attended The Lightning Thief: The Percy Jackson Musical. So really, if this review seems less than enthusiastic, it's written with the full understanding that pleasing an overly-seasoned playgoer who, until recently, thought this was going to be a jukebox musical about some songwriter named Percy Jackson, is not a priority.
---
BWW Review: David Henry Hwang, Jeanine Tesori's SOFT POWER Brilliantly Comments on Entertainment's Power To Mislead

October 17, 2019

A version of American, and of American musical theatre, as seen through a Chinese lens as inaccurate as Rodgers and Hammerstein's lens when focused on Siam.
---
BWW Review: Marisa Tomei and Tripp Cullman Bring Out The Operatic Flourishes in Tennessee Williams' THE ROSE TATTOO

October 16, 2019

The countless number of pink plastic flamingoes populating the upstage reaches is your second clue that director Tripp Cullman, that master of finding touching emotions through a quirkily altered reality, does not have naturalism on his mind for Tennessee Williams' The Rose Tattoo.
---
BWW Review: Joshua Henry Thrills With Authoritative Vocals, Sensitive Acting in Ross Golan's THE WRONG MAN

October 13, 2019

Songwriter Ross Golan has frequently ranked high in the pop charts with hits for the likes of Ariana Grande, Selena Gomez, Nicki Minaj and Justin Bieber, and for his first venture into musical theatre, he's got some pretty high-ranking stars on his team as well, in director Thomas Kail, music supervisor/arranger/orchestrator Alex Lacamoire and, most valuably, powerhouse singer/actor Joshua Henry.
---
BWW Review: Barbara Hammond's TERRA FIRMA Takes It's Cue From A Quirky Bit of International Politics

October 15, 2019

It may not be recognized by the U.N., or by any other nation, but ever since 1967, when squatter Paddy Roy Bates, a retired British army major, declared it so, the Principality of Sealand, located on an abandoned British fort built in international waters off the coast of Suffolk during World War II, has its claimed sovereignty.
---
BWW Review: Abrasive, Insensitive Men Need Lovin', Too in Tracy Letts' LINDA VISTA

October 11, 2019

If there ever was a demand for greater representation on Broadway stages for straight, single, cisgender white guys in their 50s who are insensitive to the women he manages to date and have sex with, Tracy Letts' Linda Vista would surely fill the void. A sort of 21st Century toxic male take on Paddy Chayefsky's classic 'Marty', Letts' new one has its funny moments, and maybe even a bit of poignancy here and there, but is it worth spending nearly three hours watching some full-of-himself average lug continually screw up his romantic opportunities?
---
BWW Review: Trump-Hating Conservatives Debate Right Wing Strategies in Will Arbery's HEROES OF THE FOURTH TURNING

October 10, 2019

The desire to see our current president out of office as soon as possible can be regarded as a bit of common ground between the five conservatives depicted on stage and the liberals who traditionally populate the vast majority of seats at non-profit Off-Broadway theatres.  The ground most likely collapses, however, when it comes to how they regard the prospect of a Mike Pence presidency.
---
« prev 1  2  3  4  5  6  7  8 … 161  next »