Michael Dale - Page 10
After 20-odd years singing, dancing and acting in dinner theatres, summer stocks and the ever-popular audience participation murder mysteries (try improvising with audiences after they?ve had two hours of open bar), Michael Dale segued his theatrical ambitions into playwriting. The buildings which once housed the 5 Off-Off Broadway plays he penned have all been destroyed or turned into a Starbucks, but his name remains the answer to the trivia question, "Who wrote the official play of Babe Ruth's 100th Birthday?" He served as Artistic Director for The Play's The Thing Theatre Company, helping to bring free live theatre to underserved communities, and dabbled a bit in stage managing and in directing cabaret shows before answering the call (it was an email, actually) to become BroadwayWorld.com's first Chief Theatre Critic. While not attending shows Michael can be seen at Citi Field pleading for the Mets to stop imploding. Likes: Strong book musicals and ambitious new works. Dislikes: Unprepared celebrities making their stage acting debuts by starring on Broadway and weak bullpens.
MOST POPULAR ARTICLES
LAST 365 DAYS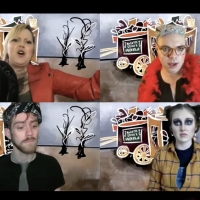 BWW Review: The Seeing Place Presents Liz Duffy Adams' DOG ACT
Posted: Feb. 6, 2021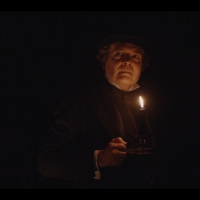 BWW Review: Jefferson Mays in A CHRISTMAS CAROL
Posted: Nov. 29, 2020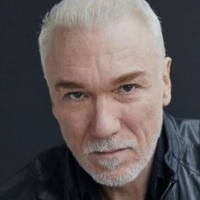 BWW Review: Patrick Page in Shakespeare@'s JULIUS CAESAR
Posted: Mar. 2, 2021


BWW Review: Jordan E. Cooper's Surrealist Vaudeville AIN'T NO MO' Envisions An African-American Exodus

March 28, 2019

'Today, we give to the dirt of the earth, our beloved brother and friend, Brother Righttocomplain,' Father Freeman announces to the audience at commencement of Jordan E. Cooper's aggressively satirical surrealist vaudeville of African-American experiences, AIN'T NO MO'.
---
BWW Review: Based On Her Own Experience, Maddie Corman's ACCIDENTALLY BRAVE Tests The Boundaries of Love

March 26, 2019

'I should let you know I am not okay,' playwright/performer Maddie Corman advises the audience at the outset of her completely absorbing solo piece ACCIDENTALLY BRAVE. 'This isn't one of those shows where I'm here to tell you that I was okay and then I wasn't okay but now I am okay.'
---
BWW Review: Ronnie Marmo's I'M NOT A COMEDIAN... I'M LENNY BRUCE Honors The Trailblazing First Amendment Activist

March 27, 2019

'These words might be more offensive now than they were back then,' ponders playwright/actor Ronnie Marmo in the guise of one of 20th Century America's most controversial artists in his (mostly) solo performance, I'M NOT A COMEDIAN... I'M LENNY BRUCE.
---
BWW Review: Encores! I MARRIED AN ANGEL Is A Heavenly Sip of Vintage Rodgers and Hart

March 24, 2019

One of the quirky charms of the musicals that packed Broadway houses during early decades of the 20th Century, was the practice of allowing a stray remark that has nothing to do with anything that's going on to serve as the cue for a novelty song that has nothing to do with anything that's going on.
---
BWW Review: Suzan-Lori Parks' WHITE NOISE Uses 'A Far-Out Idea' To Get Us Talking About Hard Realities

March 23, 2019

And as we look out at what the country has become in recent years, and how social media has illuminated what we have always been, it's necessary to have artists like Suzan-Lori Parks around to keep us thinking, and talking, about what we can aspire to.
---
BWW Review: The Temptations Balance Crossover Success and Racial Identity in Dominique Morisseau's AIN'T TOO PROUD

March 22, 2019

'You never know who was hating you and singing along to your record,' musses Otis Williams in playwright Dominique Morisseau's excellent bio-musical, AIN'T TOO PROUD: THE LIFE AND TIMES OF THE TEMPTATIONS.
---
BWW Review: Sam Rockwell and Michelle Williams Share Passions For Dance and For Each Other in FOSSE/VERDON

March 20, 2019

White letters on a black screen introduce the place and time of an early scene in FX's limited series 'Fosse/Verdon' as 'Hollywood, 19 years left.'
---
BWW Review: John Larroquette Takes The Mad Excursion of John Guare's NANTUCKET SLEIGH RIDE

March 19, 2019

Sturdy, richly-voiced and subtly droll, John Larroquette is one of those actors with a wonderful talent for creating enormously funny moments by taking in the madness surrounding him and cutting it down with a look or an utterance.
---
BWW Review: Duncan Sheik, Steven Sater and Jessie Nelson's ALICE BY HEART Turns Blitz-Ravaged London into Wonderland

March 17, 2019

According to this reviewer's admittedly casual bit of Googling, the first Broadway production based on Lewis Carroll's 'Alice's Adventures in Wonderland' was playwright Alice Gerstenberg's version, which opened at the Booth in 1915. But undoubtedly there were many other variations before then.
---
BWW Review: Kelli O'Hara, Will Chase Star in a KISS ME, KATE That Offers Another Rewrite, Another Show

March 15, 2019

Buried amongst the over twenty names receiving the smallest-sized billing for their contributions to Roundabout Theatre Company's hot new revival of Cole Porter and Sam & Bella Spewack's masterpiece of kick-back musical comedy entertainment, Kiss Me, Kate, is the credit 'Additional Material' with the name of the accomplished Broadway lyricist Amanda Green written below.
---
BWW Review: Isabelle Huppert Extraordinary as Depression-Stricken Woman in Florian Zeller's THE MOTHER

March 12, 2019

It was three seasons ago that French playwright Florian Zeller's Moliere Award winning THE FATHER came to Broadway from London in an English translation by Christopher Hampton. Frank Langella earn a Tony playing an aging dementia-stricken man whose faltering memory causes his perceptions of his past and present to change in every scene.
---
BWW Review: Super-Charged Musical Comedy BE MORE CHILL Hits Broadway On A Frenzied Wave of Social Media Fandom

March 10, 2019

When composer/lyricist Joe Iconis and bookwriter Joe Tracz's hard-rocking, super-charged and very well written science fiction musical comedy Be More Chill ended its month-long premiere engagement at Two River Theater in Red Bank, New Jersey less than four years ago, the thought of a Broadway production may have seemed as far-fetched and phantasmagoric as the plot of its source material, Ned Vizzini's same-named 2004 novel.
---
BWW Review: Suzy Conn's CHICK FLICK, THE MUSICAL Celebrates Friendships and Film Fantasies

March 8, 2019

While this reviewer is always up for a tub of popcorn and a screening of 'Crossing Delancey' or 'Muriel's Wedding,' Suzy Conn's spirited CHICK FLICK, THE MUSICAL is more accurately aimed at connoisseurs of the genre; those whose everyday conversation is packed with quotes from Nora Ephron screenplays and who are experts at determining which chardonnays go with Barbra and which with Meryl.
---
BWW Review: Bekah Brunstetter's Sweet, Provocative and Multi-Layered THE CAKE

March 6, 2019

The conflict between seeing multiple sides of an issue and the insistence that there is only one correct side is the power that fuels Bekah Brunstetter's sweet and provocative multi-layered comedy/drama The Cake, a fictional story that offers evenly sliced arguments regarding the news-making debates involving same-sex couples planning their wedding receptions and bakers who decline their cake-creating business.
---
BWW Review: The Mint Commences It's Rediscovery of Playwright Elizabeth Baker With THE PRICE OF THOMAS SCOTT

March 3, 2019

With the exception of those specifically dedicated to making it their mission, there isn't a theatre company in New York whose output contains such a high percentage of productions by women playwrights as The Mint.
---
BWW Review: Irish Rep's Richly-Flavored Mounting of Sean O'Casey's THE SHADOW OF A GUNMAN

March 3, 2019

If a contemporary Hollywood screenwriter pitched the plot of Sean O'Casey's classic 1923 drama, The Shadow of a Gunman to a movie producer ('A struggling poet gets in over his head when he allows his neighbors to believe he's an IRA gunman in order to impress an attractive young woman.') it might get sold as a wacky romantic comedy.
---
BWW Review: Jackie Sibblies Drury's MARYS SEACOLE Honors a Pioneering Nurse and Those Who Carry On Her Legacy

February 28, 2019

Over 160 years after she first gained fame tending to wounded British soldiers during the Crimean War, the name Florence Nightingale is still recognized as a symbol of selfless caregiving and she is often regarded as the founder of modern nursing. But there was another woman who was just as beloved by soldiers for her bravery and leadership during that conflict. And though the name Mary Seacole has drifted into obscurity among Americans, she is still revered by the British as a pioneer in nursing.
---
BWW Review: Athol Fugard's BOESMAN AND LENA and The Need To Be Seen Through Another's Eyes

February 27, 2019

The soft clanging of pots and pans gently hitting each other is the first indication that the title characters of South African playwright Athol Fugard's 1969 indictment of Apartheid segregation, Boesman and Lena have arrived.
---
BWW Review: Decades After Pre-Broadway Closing, The York Brings Alan Jay Lerner and John Barry's Controversial LOLITA, MY LOVE To New York

February 26, 2019

In his indispensable history of Broadway's less-successful musical ventures, 'Not Since Carrie,' Ken Mandelbaum famously wrote that bookwriter/lyricist Alan Jay Lerner and composer John Barry's effort to bring Vladimir Nabokov's controversial novel 'Lolita' to the stage 'has the singular distinction of being both a complete mistake and a superb adaptation.'
---
BWW Review: A Godly Intervention To Stop Climate Change In Madeleine George's Comedy HURRICANE DIANE

February 25, 2019

Pulitzer finalist Madeleine George describes the title character of her decidedly weird little comedy about the threat of global warming, Hurricane Diane, as 'a butch charm factory.' Becca Blackwell sure fits that bill perfectly, delivering the 90-minute play's exposition monologue with the engaging flair of an ace stand-up comic nailing the punch lines in a tight three minute set.
---
« prev 1 … 7  8  9  10  11  12  13 … 161  next »