Michael Dale - Page 4
After 20-odd years singing, dancing and acting in dinner theatres, summer stocks and the ever-popular audience participation murder mysteries (try improvising with audiences after they?ve had two hours of open bar), Michael Dale segued his theatrical ambitions into playwriting. The buildings which once housed the 5 Off-Off Broadway plays he penned have all been destroyed or turned into a Starbucks, but his name remains the answer to the trivia question, "Who wrote the official play of Babe Ruth's 100th Birthday?" He served as Artistic Director for The Play's The Thing Theatre Company, helping to bring free live theatre to underserved communities, and dabbled a bit in stage managing and in directing cabaret shows before answering the call (it was an email, actually) to become BroadwayWorld.com's first Chief Theatre Critic. While not attending shows Michael can be seen at Citi Field pleading for the Mets to stop imploding. Likes: Strong book musicals and ambitious new works. Dislikes: Unprepared celebrities making their stage acting debuts by starring on Broadway and weak bullpens.
MOST POPULAR ARTICLES
LAST 365 DAYS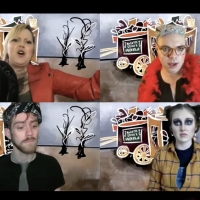 BWW Review: The Seeing Place Presents Liz Duffy Adams' DOG ACT
Posted: Feb. 6, 2021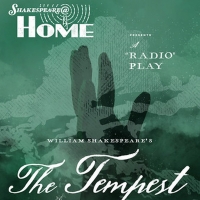 BWW Review: David Hargreaves in Shakespeare@'s THE TEMPEST
Posted: Oct. 5, 2020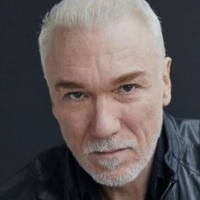 BWW Review: Patrick Page in Shakespeare@'s JULIUS CAESAR
Posted: Mar. 2, 2021


BWW Review: Company XIV's NUTCRACKER ROUGE Displays The Subversive Genius of Austin McCormick

December 14, 2019

At least once a year, this reviewer feels compelled to take to his keyboard and urge any representatives of the MacArthur Foundation to bestow one of their a?oeGenius Granta?? fellowships to Company XIV's founding artistic director Austin McCormick, who throughout this young century has conceived, directed and choreographed some of the most joyfully thrilling theatre to be experienced in New York.
---
BWW Review: Judith Ivey and Edmund Donovan Extraordinary in Samuel D. Hunter's GREATER CLEMENTS

December 10, 2019

As played by Judith Ivey and Ken Narasaki in Samuel D. Hunter's touching and emotion-twisting drama Greater Clements, Maggie and Billy seem like the kind of couple who would have spent many happy decades together after being high school sweethearts, had Maggie's father, a World War II veteran who fought in the Pacific, not forbidden her from getting further involved with the Japanese-American young man.
---
BWW Review: THE ILLUSIONISTS Return to Broadway With MAGIC OF THE HOLIDAYS

December 9, 2019

'Don't worry, you can laugh. Your children don't get the jokes,' the wise guy British comic Paul Dabeck, a/k/a The Trickster glibly remarks after a slightly naughty comment as he hosts THE ILLUSIONISTS: MAGIC OF THE HOLIDAYS.
---
BWW Review: Diane Paulus and Diablo Cody's Issue-Infused Alanis Morissette Musical JAGGED LITTLE PILL

December 6, 2019

Late in the second act of Jagged Little Pill, the new musical with a score derived primarily from Alanis Morissette's same-titled 1995 album, a group of young people, outraged at both the occurrence of a rape at a recent party and the existence of a culture that discourages the victim from telling her side of the story and a witness from revealing what he saw, hold a protest rally, carrying signs with slogans about believing those who say they were raped, respecting the refusal (or the incapability) of consent and how rape and rape culture effects all people, regardless of gender.
---
BWW REVIEW: Len Cariou and Craig Bierko as Bantering Father and Son in George Eastman's HARRY TOWNSEND'S LAST STAND

December 5, 2019

'We're going to bond, Alan, and that means you have to pay attention to everything I say,' the title character of George Eastman's HARRY TOWNSEND'S LAST STAND informs his son a minute or so into the proceedings.
---
BWW Review: Will Eno's Charming and Sweetly Philosophical THE UNDERLYING CHRIS

December 2, 2019

Time stands still but life goes on might be one way of looking at Will Eno's charming and sweetly philosophical The Underlying Chris, receiving a fine premiere production directed by Kenny Leon at Second Stage.
---
BWW Review: Kate Mulgrew and Francesca Faridany Muse Over Science and Sexism in Lauren Gunderson's THE HALF-LIFE OF MARIE CURIE

November 30, 2019

Roughly two months ago American Theatre announced that for the second time in the past three seasons, Lauren Gunderson has topped their list of the most-produced playwrights in the country, her 33 professional productions among the 385 Theatre Communications Group's member theatres easily surpassing second place finisher Lauren Yee's 18, Tennessee Williams' 17 and more than doubling the totals of August Wilson and Neil Simon. She came in at #2 on last year's list after her first #1 finish the year before. (For the record, Shakespeare, who would surely rank #1 every season, is excluded.)
---
BWW Review: Tony Kushner Inserts Himself Into His Early Effort, A BRIGHT ROOM CALLED DAY

November 28, 2019

Six years before the world premiere of part one of his eventual Pulitzer-winning, monumental theatre epic ANGELS IN AMERICA, Tony Kushner was an inexperienced 26-year-old playwright who, as inexperienced 26-year-old playwrights are wont to do, wrote and directed an Off-Off Broadway play about young, optimistic bohemians living in Berlin during the rise of Adolf Hitler, which was regularly interrupted by a then-contemporary character offering commentary on the parallels between the emergence of the Third Reich and what was going on in America at the present time.
---
BWW Review: 1979's Rebellious Mardi Gras Inspires Mobile Unit's MEASURE FOR MEASURE

November 25, 2019

In 1979 a strike by the New Orleans Police Department led to the city's official cancellation of that year's public Mardi Gras celebration. The people of New Orleans had something else in mind.
---
BWW Review: Bryce Pinkham Overthrows The Government as MasterVoices Presents Gershwin Satire LET 'EM EAT CAKE

November 23, 2019

'I've got a little favor to ask of you,' an American president asks the members of the Supreme Court on the night he's lost his re-election bid.
---
BWW Review: Jack Thorne Rewrites The Dickens Out Of A CHRISTMAS CAROL

November 21, 2019

Marley is still dead to begin with, and near the end we're still reminded of Tiny Tim's observation, 'God bless Us, Every One!' But in between... Let's just say I never thought I'd have to fact-check the plot before reviewing a production of A Christmas Carol.
---
BWW Review: Small Town Lives Yearning For Something More In Abbie Spallen's PUMPGIRL

November 19, 2019

'In this town you're either a slut or a snob, no in-betweens,' explains the put-upon wife of a local celeb racecar driver in Abbie Spallen's tryptic of character studies, Pumpgirl, now getting a very well-acted production at the Irish Rep.
---
BWW Review: Beautifully Realized Chamber Musical BROADBEND, ARKANSAS Examines A Family's Legacy From The 60s Civil Rights Movement

November 18, 2019

There is a firm, but understated strength that permeates the atmosphere during Broadbend, Arkansas, the beautifully realized two-person chamber musical created by composer Ted Shen and librettists Ellen Fitzhugh and Harrison David Rivers, depicting an event during the 1960s Civil Rights Movement in one act and its legacy in the next.
---
BWW Review: In Matthew Lopez's Exhilarating THE INHERITANCE Gay Men Strive For Generational Connection

November 18, 2019

'He thought of all the men who died in those years and what they might have become, what the world would look like today had they been allowed to end their story on their own terms. Eric wondered what his life would be like if he had not been robbed of a generation of mentors, of poets, of friends and, perhaps even lovers.'
---
BWW Review: New York City Center Presents EVITA In A Time When News Commentators Outshine Newsmakers

November 17, 2019

Great comedy is often the byproduct of political scandal and those who humorously comment on the news often overshadow the newsmakers themselves.  You might say that more Americans learned about the controversies of Presidents Lyndon Johnson and Richard Nixon from watching The Smothers Brothers and Mort Saul, rather than Walter Cronkite.  For over forty years our perceptions of world leaders have been defined more by the impersonations seen on Saturday Night Live than by actual news clips.  And today there are a multitude of television hosts combining comedy with deep analysis and investigative journalism to editorialize on the goings-on of the current administration.
---
BWW Review: Entrancingly Funny Russian Clown Piece SLAVA'S SNOWSHOW Returns To Broadway

November 15, 2019

While there are many artistically pleasing moments to be savored on stage as the entrancingly funny Russian clown piece SLAVA'S SNOWSHOW returns to Broadway for a limited run through the holiday season, you can also have a heck of a good time if you just like having things thrown at you, dropped on you, sprayed at you or bouncing off of you.
---
BWW Review: Peter Dinklage Deserves Better Than Dreary, Passionless CYRANO Musical

November 14, 2019

The cleverest part of adaptor/director Erica Schmidt's new musical based on Edmond Rostand's classic CYRANO DE BERGERAC is that the two times a character makes mention of the title fellow's very large nose, there is a pause before the word, making it clear that the speaker was about to say something else, but thought better of it.
---
BWW Review: Michael Benjamin Washington Portrays Members Of A Divided Community in Crisis in Anna Deavere Smith's FIRES IN THE MIRROR

November 13, 2019

It's been a long-time point of pride among New Yorkers to be living in the most culturally and ethnically diverse spot on the planet, and given the history of the planet you can say that, comparatively, the city has done pretty well in encouraging a society of integration and acceptance.
---
BWW Review: Tina Turner's The Legend and Adrienne Warren's The Breakout Star in TINA: THE TINA TURNER MUSICAL

November 7, 2019

Though her time on Broadway has been relatively brief up until now, Adrienne Warren is no stranger to dazzling theatre audiences with portrayals of legendary entertainers. She did it twice in her last outing, SHUFFLE ALONG, OR, THE MAKING OF THE MUSICAL SENSATION OF 1921 AND ALL THAT FOLLOWED, playing both the exuberant Gertrude Saunders, whose cutesy singing would be appropriated by the white mainstream as the model for the iconic Betty Boop, and Florence Mills, one of the great singing artists of the early 20th Century.
---
BWW Review: Richard Nelson Adds a New Family To His Intriguing Rhinebeck Panorama with THE MICHAELS

November 5, 2019

Of the many common features shared by the eight (thus far) plays that make up playwright/director Richard Nelson's 'Rhinebeck Panorama' series, perhaps the most unusual is that they all take place on the date of their opening night at the Public Theater.
---
« prev  1  2  3  4  5  6  7 … 161  next »