Michael Dale - Page 6
After 20-odd years singing, dancing and acting in dinner theatres, summer stocks and the ever-popular audience participation murder mysteries (try improvising with audiences after they?ve had two hours of open bar), Michael Dale segued his theatrical ambitions into playwriting. The buildings which once housed the 5 Off-Off Broadway plays he penned have all been destroyed or turned into a Starbucks, but his name remains the answer to the trivia question, "Who wrote the official play of Babe Ruth's 100th Birthday?" He served as Artistic Director for The Play's The Thing Theatre Company, helping to bring free live theatre to underserved communities, and dabbled a bit in stage managing and in directing cabaret shows before answering the call (it was an email, actually) to become BroadwayWorld.com's first Chief Theatre Critic. While not attending shows Michael can be seen at Citi Field pleading for the Mets to stop imploding. Likes: Strong book musicals and ambitious new works. Dislikes: Unprepared celebrities making their stage acting debuts by starring on Broadway and weak bullpens.
MOST POPULAR ARTICLES
LAST 365 DAYS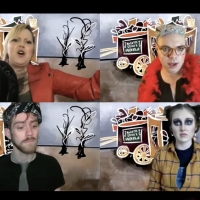 BWW Review: The Seeing Place Presents Liz Duffy Adams' DOG ACT
Posted: Feb. 6, 2021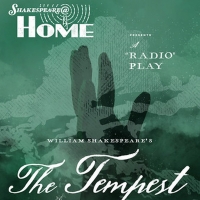 BWW Review: David Hargreaves in Shakespeare@'s THE TEMPEST
Posted: Oct. 5, 2020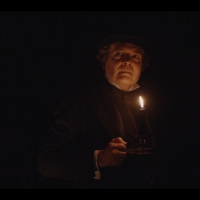 BWW Review: Jefferson Mays in A CHRISTMAS CAROL
Posted: Nov. 29, 2020


BWW Review: Jeff Augustin's THE NEW ENGLANDERS Seeks To Expand The Perception of Stage Characters of Color

October 8, 2019

As explained in his program notes, playwright Jeff Augustin moved from Miami to attend college in Boston; envisioning New England as a liberal mecca where he could pursue his American Dream while freely exploring his identity. What he found was a part of the country he describes as a?oedeeply steeped in whiteness,a?? where people of color are regarded only in terms of their race-related experiences, rather than people living the full spectrum of human existence.
---
BWW Review: Jeremy O. Harris' Bold and Dynamic SLAVE PLAY Moves To Broadway

October 6, 2019

Slave Play ventures into subject matter the likes of which this playgoer has never seen presented on Broadway, and does so in a bold, even outlandish manner that should be admired and welcomed. This older straight white critic won't claim to get everything the 30-year-old gay African-American playwright is saying, but if voices like his-those that have long been nurtured and developed by non-profit Off-Broadway-can be commercially successful on Broadway, the fabled boulevard can advance just a little closer to truly being the artistic center of American theatre.
---
BWW Review: The York Serves Up Vintage Cole Porter With FIFTY MILLION FRENCHMEN

October 5, 2019

Say what you will about ANYTHING GOES and KISS, ME KATE, but for this musical theatre lover, there's no finer Cole Porter score than the one he whipped up for the 1929 hit, Fifty Million Frenchmen.
---
BWW Review: John Kevin Jones Bring Exquisite Chill To KILLING AN EVENING WITH EDGAR ALLAN POE

October 4, 2019

You might call John Kevin Jones the 'resident author' of East 4th Street's 1832 landmark Merchant's House Museum, though not in the traditional sense.
---
BWW Review: Fast and Funny Rap Improv FREESTYLE LOVE SUPREME Hits Broadway

October 3, 2019

With its moniker giving a nod to John Coltrane's 'A Love Supreme,' the fast and funny improv hip-hop show created by Lin-Manuel Miranda, Tommy Kail and Anthony Veneziale started playing gigs around town way back during Broadway's pre-rap era, leading to an Off-Broadway production last season that has more or less transferred to the Booth Theatre.
---
BWW Review: Robert Schenkkan's THE GREAT SOCIETY Takes On The Last Four Years of LBJ's Presidency

October 2, 2019

With its title taken from our 36th president's campaign slogan, Robert Schenkkan's exciting and energetic drama ALL THE WAY won the popular vote on the 2014 Tony Award Best Play ballot. Directed at a full gallop by Bill Rauch, its twenty-member cast (many playing multiple roles) portrayed a familiar assortment of 1960s politicians, public leaders, journalists and supportive spouses, all trying to let their voices be heard above the cacophony of American politics.
---
BWW Review: Robert Cuccioli, Teresa Avia Lim, Brenda Braxton in Shaw's Comedy of Political Maneuvering, CAESAR AND CLEOPATRA

October 1, 2019

Imagine if Henry Higgins had wanted Eliza to end up with Freddy all along and you'll get a sense of where George Bernard Shaw was heading with his 1898 comedy of political maneuvering, Caesar and Cleopatra, which premiered over a dozen years before his more enduring classic, PYGMALION.
---
BWW Review: Satoshi Miyagi's Entrancing Staging of ANTIGONE Arrives From Japan

September 29, 2019

Even the most jaded New York playgoers who may start feeling a bit blasé about entering a theatre and seeing a large pool of water on the stage (Jeremy O. Harris' DADDY and Lucas Hnath's RED SPEEDO are two recent examples) will undoubtedly be intrigued by the sumptuous display of aquatic symbolism greeting them at the Park Avenue Armory for director Satoshi Miyagi's entrancing staging of Shigetake Yaginuma's translation of Sophocles' Antigone.
---
BWW Review: Playwright Florian Zeller Keeps On Playing Those Mind Games With THE HEIGHT OF THE STORM

September 25, 2019

Audience members sensing a bit of déjà vu watching Jonathan Pryce and Eileen Atkins superbly applying their craft in Christopher Hampton's English translation of French playwright Florian Zeller's The Height of the Storm at Manhattan Theatre Club's Friedman Theatre might smack their foreheads at the realization that this is where they witnessed Hampton's adaptation of Zeller's THE FATHER three years ago.
---
BWW Review: Book-Clubbing Twentysomethings Seek Their Defining Moments in Jack Thorne's SUNDAY

September 24, 2019

There are times, perhaps if you know someone studying theatre at a liberal arts college, when one may be invited to attend a student-written play about how hip it is to be culturally-aware twentysomething intellectuals struggling to make it in the big city. The kind of play where introverted women clash with men who give the appearance of being sensitive in order to get laid. They all drink lots of vodka while quoting books and plays and films that show off the playwright's varied points of reference more than offer any insights into character.
---
BWW Review: Canada's Former First Lady and Current First Mom Goes Solo in MARGARET TRUDEAU: CERTAIN WOMAN OF AN AGE

September 23, 2019

'This is a work in progress,' co-author Alix Sobler advised the Minetta Lane Theatre audience before a press performance of the autobiographical solo play, MARGARET TRUDEAU: CERTAIN WOMAN OF AN AGE.
---
BWW Review: Jaclyn Backhaus' Frantically Funny and Freestyle WIVES Comments on Patriarchal Pigeonholes

September 17, 2019

The king is dead, and the women who were rivals for his affection suddenly realize he wasn't anything worth fighting over. Okay, then... dance break!
---
BWW Review: Derren Brown Doesn't Want Me To Tell You Anything About DERREN BROWN: SECRET

September 16, 2019

'Please don't mention specifically anything that happens in the show,' the star of Derren Brown: Secret requests of his audience about twenty minutes into his performance.
---
BWW Review: Keith Hamilton Cobb's Breathtaking Exploration Of American Theatre's Intrinsic Racism, AMERICAN MOOR

September 15, 2019

A bit over 400 years ago, a white Englishman named William Shakespeare scripted a play based on a story by a white Italian known as Cinthio about a Moorish general serving in the Venetian army, who is regarded as an outsider by his white colleagues because of his skin color.
---
BWW Review: Lois Robbins Chronicles Her Sex Life in Solo Play L.O.V.E.R.

September 8, 2019

When the lights go up on Lois Robbins' solo piece, L.O.V.E.R., the playwright/performer is demonstrating how, at age three, she would give herself orgasms by straddling her legs around the corner of her family's washing machine.
---
BWW Review: Director Jamie Lloyd's Subtle Way With Harold Pinter's BETRAYAL Makes For Riveting Storytelling

September 6, 2019

The elegant economy of language with which a trio of romantically entangled souls express themselves in Harold Pinter's 1978 infidelity drama, Betrayal, allowing for unspoken emotions to subtly work their way to the surface, is beautifully enhanced by the production elements of director Jamie Lloyd's riveting London production; transferring to Broadway with its three exceptional stars, Tom Hiddleston, Zawe Ashton and Charlie Cox.
---
BWW Review: A Vaccination Debate Fuels Jonathan Spector's Sharp and Empathetic Social Commentary EUREKA DAY

September 4, 2019

Sure, it's a bit early in the game, but what might turn out to be the funniest scene to hit New York stages in this young theatre season occurs at the end of the first act in Jonathan Spector's sharp and empathetic social commentary, EUREKA DAY.
---
BWW Review: Public Works' Adaptation of Disney's HERCULES Celebrates New Yorkers Via Greek Mythology

September 3, 2019

While the name Walt Disney will certainly be familiar to all those arriving at the Delacorte for Public Works' stage adaptation of the 1997 animated musical feature Hercules, hopefully a good deal of them will leave Central Park remembering the name Lear deBessonet.
---
BWW Review: Therapy is Child's Play in Bess Wohl's Engrossing Drama MAKE BELIEVE

August 16, 2019

One of the tightest ensembles of actors you're apt to see applying their craft on a New York stage these days is the quartet of youngsters portraying siblings aged 5-12 in Bess Wohl's engrossing drama of childhood memories, Make Believe.
---
BWW Review: Lena Hall and Bradley Dean Devour The Stage in Jim Steinman's Wildly Oddball BAT OUT OF HELL

August 10, 2019

'They're out of control,' an exasperated Bradley Dean cries out in a plea of victimization. 'Can you believe they tried to destroy my new housing project?' And from there you can pretty much predict where the plot of Jim Steinman's wildly oddball and frequently hilarious Bat Out of Hell is going.
---
« prev 1 … 3  4  5  6  7  8  9 … 161  next »