Michael Dale - Page 3
After 20-odd years singing, dancing and acting in dinner theatres, summer stocks and the ever-popular audience participation murder mysteries (try improvising with audiences after they?ve had two hours of open bar), Michael Dale segued his theatrical ambitions into playwriting. The buildings which once housed the 5 Off-Off Broadway plays he penned have all been destroyed or turned into a Starbucks, but his name remains the answer to the trivia question, "Who wrote the official play of Babe Ruth's 100th Birthday?" He served as Artistic Director for The Play's The Thing Theatre Company, helping to bring free live theatre to underserved communities, and dabbled a bit in stage managing and in directing cabaret shows before answering the call (it was an email, actually) to become BroadwayWorld.com's first Chief Theatre Critic. While not attending shows Michael can be seen at Citi Field pleading for the Mets to stop imploding. Likes: Strong book musicals and ambitious new works. Dislikes: Unprepared celebrities making their stage acting debuts by starring on Broadway and weak bullpens.
MOST POPULAR ARTICLES
LAST 365 DAYS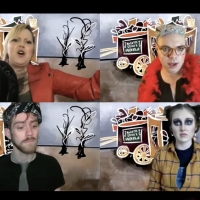 BWW Review: The Seeing Place Presents Liz Duffy Adams' DOG ACT
Posted: Feb. 6, 2021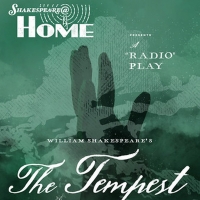 BWW Review: David Hargreaves in Shakespeare@'s THE TEMPEST
Posted: Oct. 5, 2020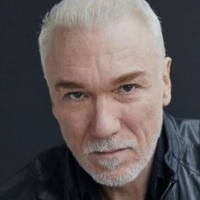 BWW Review: Patrick Page in Shakespeare@'s JULIUS CAESAR
Posted: Mar. 2, 2021


BWW Review: Long-Running West End Smash THE WOMAN IN BLACK Now Haunts The McKittrick Hotel

February 3, 2020

a?oeWe'll make an Olivier of you yet,a?? an actor-for-hire says to his nervous client. a?oeI have no wish to be an Olivier,a?? the fellow retorts. a?oeNo, but for the sake of our audience, let us at least try.a??
---
BWW Review: Charles Busch Sends Up Pre-Code 'Fallen Woman' Flicks With THE CONFESSION OF LILY DARE

January 30, 2020

Nowadays there appears to be an increasing awareness in the theatre about presenting women characters through the aesthetic of male playwrights and directors, much of it involving the movie term 'male gaze' which was coined by Laura Mulvey in the 70s to describe the disproportionately sexualized manner in which women were presented in film.  From that context, it's possible to conclude that this is what playwright/actor Charles Busch has been commenting on all along.
---
BWW Review: Todd Robbins' SPEAKEASY MAGICK Offers Up-Close Acts of Deception

January 28, 2020

'Magic Speed Dating' is the way the wryly entertaining master of deception Todd Robbins describes the up close and personal showcase he hosts at The McKittrick Hotel, Speakeasy Magick.
---
BWW Review: Barra Grant Tells of Her Iconic and Infamous Mom in MISS AMERICA'S UGLY DAUGHTER: BESS MYERSON AND ME

January 27, 2020

'Fame was like a tongue sandwich to my mother,' is one way Barra Grant puts it in her autobiographical (almost) solo play, MISS AMERICA'S UGLY DAUGHTER: BESS MYERSON AND ME.
---
BWW Review: Jane Alexander, James Cromwell On The Rocky Road To Divorce in Bess Wohl's Very Funny GRAND HORIZONS

January 24, 2020

Back in that age we call golden, Broadway marquees were frequently set ablaze by long-running plays that producers looking to turn a profit lovingly referred to as boulevard comedies. These were typically middlebrow laugh machines expertly crafted by the likes of Mary Chase, Neil Simon or Abe Burrows (Think HARVEY, THE ODD COUPLE or CACTUS FLOWER), involving contemporary everyday characters in realistic situations containing just enough sentiment to make you care about what happens next, while maybe even wrapping up with an uncontroversial, heartwarming message.
---
BWW Review: David Alan Grier, Blair Underwood Lead Excellent Cast of Kenny Leon's Revival of Charles Fuller's A SOLDIER'S PLAY

January 21, 2020

When a soldier in the United States Army, just before the final surge of World War II, is found shot to death in the Louisiana town where he's stationed, the immediate assumption is that one or more of the locals committed the murder.
---
BWW Review: Gerard Alessandrini's FORBIDDEN BROADWAY: THE NEXT GENERATION Moves To The York

January 25, 2020

It's been only three months since the brilliant lyricist/director Gerard Alessandrini opened the latest edition of his Tony-honored satirical creation Forbidden Broadway at The Triad, but after a brief hiatus, the company has moved their antics east for a stint at The York.
---
BWW Review: New Faces of 2020 Threaten The Status Quo in EMOJILAND

January 20, 2020

Obviously, it would be foolish to expect anything resembling high art from a musical comedy titled Emojiland, which not only attaches bodies to those expressive emotion-summarizing faces from social media and texting but brings them to singing-and-dancing life. But even shows that aspire to little more than silly junk-food fun should be sprinkled with some degree of cleverness.
---
BWW Review: Erica Schmidt's Psychologically Intriguing MAC BETH Moves Uptown

January 19, 2020

After playing downtown's Lucille Lortel Theater last as year as part of Red Bull's season, director Erica Schmidt's psychologically intriguing Shakespeare adaptation titled MAC BETH moves north for a remounting for the Hunter Theater Project.
---
BWW Review: Ahamefule J. Oluo Honors His Single Mom With His Jazz-Infused SUSAN

January 17, 2020

'Parenting is just guessing. Anyone who says different is lying and their children hate them.'
---
BWW Review: Laura Linney Plays Both Sides of An Uneasy Mother/Daughter Relationship in MY NAME IS LUCY BARTON

January 16, 2020

Good drama needn't call attention to itself and certainly a subtle, introspective theatre piece can provide an enormous impact, but if there's anything of intrigue lying beneath the surface of Rona Munroe's stage adaptation of novelist Elizabeth Strout's 2016 best-seller My Name is Lucy Barton (Strout is granted authorship credit), it wasn't apparent to this reviewer.
---
BWW Review: Josh Fox's THE TRUTH HAS CHANGED Explores The Complexity and Sophistication of Public Influence

January 14, 2020

Plenty of those who weren't nodding their heads in agreement reacted with incredulousness or perhaps a big guffaw three years ago when Presidential Counselor Kellyanne Conway appeared on 'Meet The Press' to defend White House Press Secretary Sean Spicer's statements about the size of the crowd at Donald Trump's inaugural with the phrase 'alternative facts.'
---
BWW Review: Selina Thompson's salt. Is Both A Release Of Rage And A Healing Ritual

January 14, 2020

'Europe was pushing against me, so I just kept pushing back,' writes Selina Thompson in her autobiographical solo drama of cultural discovery, salt.
---
Ten Off-Broadway Productions From 2019 That Would Enrich Broadway In 2020

January 1, 2020

To this very frequent theatre-goer, the most exciting and gratifying development on New York stages since 2010 has been the growing number of productions that, before hitting it big on Broadway, graced the stages of the city's non-profit Off-Broadway companies.
---
BWW Review: A Chilling Revival of Ödön von Horváth's 1937 Social Commentary JUDGMENT DAY

December 25, 2019

Born in 1901, Austro-Hungarian playwright and novelist ?-dön von Horváth spent the latter of his 36 years warning against the growing threat of European fascist regimes before being fatally struck by a falling tree branch.
---
BWW Review: Donja R. Love's Absurdist Drama one in two Demands Attention For Black Gay Male HIV+ Realities

December 29, 2019

When you consider that the two best-known plays by American authors dealing with the AIDS epidemic, Larry Kramer's THE NORMAL HEART and Tony Kushner's ANGELS IN AMERICA, are both decades old and set in the 1980s, it's no wonder if playgoers tend to think of the crisis as something of the past which is now primarily under control. Even Matthew Lopez's current, THE INHERITANCE, though set in the 21st Century, focuses on the loss of gay men of that preceding generation.
---
BWW Review: Gerard Alessandrini Directs ANYTHING CAN HAPPEN IN THE THEATER: THE MUSICAL WORLD OF MAURY YESTON

December 22, 2019

A world-famous director can suffer a creative block during a midlife crisis, an unsinkable ship can go under on its initial voyage and death can even take a holiday. These are just three examples of how, when penned by composer/lyricist Maury Yeston, ANYTHING CAN HAPPEN IN THE THEATER.
---
BWW Review: Cirque Mechanics' 42FT—A MENAGERIE OF MECHANICAL MARVELS is Small In Size But Big On Personality

December 21, 2019

As usual, the family-focused New Victory Theater was packed with kids the afternoon this reviewer took in the charms and delights of Cirque Mechanics' 42FT-A MENAGERIE OF MECHANICAL MARVELS, but you won't need the little ones around to have a great time at their display of strength, acrobatics and humor that's small in size but big on personality.
---
BWW Review: Enda Walsh/Rebecca Taichman's Indie Rocker SING STREET Mixes Anarchy and Empathy

December 17, 2019

If you're like this reviewer, you're a sucker for stories about young people loudly and aggressively voicing their rebellions through art. Three years ago, screenwriter/director John Carney's indie hit 'Sing Street' told of a beaten-down 1980s Dublin teenage lad who forms a rock band initially to impress a girl, but then finds it as an outlet to write and perform songs expressing his range towards the adults who are supposed to be his role models. (Oh yeah, and he writes a song to try and make the girl like him, too.)
---
BWW Review: John Kevin Jones' Captivating Performance of A CHRISTMAS CAROL Returns To Merchant's House Museum

December 16, 2019

Since its first publication in 1843, Charles Dickens' holiday classic, A CHRISTMAS CAROL, has been adapted countless times for various stages, screens and pages, but undoubtedly the most authentic presentations of the story of the miserly Ebenezer Scrooge and the ghosts who assist in his transformation into a kind and generous soul were the numerous live readings the author gave during the last 18 years of his life.
---
« prev  1  2  3  4  5  6 … 161  next »