Michael Dale - Page 2
After 20-odd years singing, dancing and acting in dinner theatres, summer stocks and the ever-popular audience participation murder mysteries (try improvising with audiences after they?ve had two hours of open bar), Michael Dale segued his theatrical ambitions into playwriting. The buildings which once housed the 5 Off-Off Broadway plays he penned have all been destroyed or turned into a Starbucks, but his name remains the answer to the trivia question, "Who wrote the official play of Babe Ruth's 100th Birthday?" He served as Artistic Director for The Play's The Thing Theatre Company, helping to bring free live theatre to underserved communities, and dabbled a bit in stage managing and in directing cabaret shows before answering the call (it was an email, actually) to become BroadwayWorld.com's first Chief Theatre Critic. While not attending shows Michael can be seen at Citi Field pleading for the Mets to stop imploding. Likes: Strong book musicals and ambitious new works. Dislikes: Unprepared celebrities making their stage acting debuts by starring on Broadway and weak bullpens.
MOST POPULAR ARTICLES
LAST 365 DAYS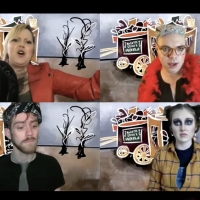 BWW Review: The Seeing Place Presents Liz Duffy Adams' DOG ACT
Posted: Feb. 6, 2021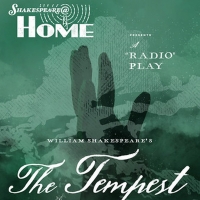 BWW Review: David Hargreaves in Shakespeare@'s THE TEMPEST
Posted: Oct. 5, 2020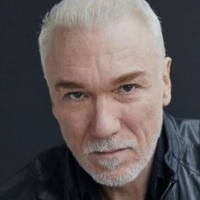 BWW Review: Patrick Page in Shakespeare@'s JULIUS CAESAR
Posted: Mar. 2, 2021


BWW Review: A Family Is Separated By Immigration Policies in Hilary Bettis' 72 MILES TO GO...

March 11, 2020

If it were up to Billy, the sweet-natured Unitarian pastor who opens Hilary Bettis' 72 Miles to Go... speaking to audience members as if they were members of his Tucson, Arizona congregation, the play about his family would be one of those warm domestic comedies where the kids learn valuable life lessons guided by their wise, but somewhat goofy dad.
---
BWW Review: Christopher Chen's Detective Drama THE HEADLANDS Unravels a Family Mystery

March 8, 2020

From the Marin Headlands, a hilly peninsula north of San Francisco that overlooks the Golden Gate Bridge, a father points out to his ten-year-old son the spot across the bay where he first met the boy's mother.
---
BWW Review: Deidre Goodwin Directs/Choreographs Richard Rodgers' Ambitious And Daring NO STRINGS

March 8, 2020

After spending two full careers as a Broadway composer, first writing jazzy smash hits with lyricist Lorenz Hart and then adapting more dramatic and character-driven styles for scores penned for classics with Oscar Hammerstein II, Rodgers, upon his second partner's passing, for the first time supplied the complete set of lyrics for a musical's score.
---
BWW Review: Conor McPherson's Somber And Touching Bob Dylan Tapestry GIRL FROM THE NORTH COUNTRY Moves Uptown

March 6, 2020

Even the best written of Broadway's jukebox musicals tend to sacrifice dramatic content in order to showcase the beloved hit songs that fans came to hear. But it would be misleading to label playwright/director Conor McPherson's lovely, introspective drama Girl from the North Country, which incorporates twenty selections from the extraordinary songbook of American folk legend Bob Dylan, a jukebox musical.
---
BWW Review: Powerfully Plainspoken COAL COUNTRY Speaks The Truths of Mining Disaster Victims

March 5, 2020

It seems every four years, as political primaries come upon us, Americans start thinking more about those far off people in drastically different communities we share this country with. If New Yorkers have had many thoughts about the coal industry recently, they probably had to do with President Trump's vocal support of it in the face of cleaner options.
---
BWW Review: In Lauren Yee's CAMBODIAN ROCK BAND, Music Spits In The Face Of Oppression

March 3, 2020

Family secrets, political history, moral dilemmas in the face of genocide and loud, kick-ass rock tunes mix terrifically in Lauren Yee's gripping and (for this reviewer) informative new drama Cambodian Rock Band, an often horrifying, but ultimately exhilarating reminder that if there's one thing totalitarian regimes fear, it's artists.
---
BWW Review: Pearl Cleage's Ravishingly Written Post-Harlem Renaissance Portrait BLUES FOR AN ALABAMA SKY

March 2, 2020

'I'm tired of Negro dreams. All they ever do is break your heart,' contemplates an unemployed nightclub singer after an audition that turned out to be for a mistress rather than for an entertainer in Pearl Cleage's ravishingly written post-Harlem Renaissance portrait, Blues for an Alabama Sky.
---
BWW Review: Beth Malone Grandly Skippers New Progressive-Minded Musical Vaguely Resembling THE UNSINKABLE MOLLY BROWN

March 1, 2020

'Revitalized' is new euphemism for 'about 80% rewritten', or at least it appears that way in regards to the new musical that carries the name The Unsinkable Molly Brown.
---
BWW Review: Deirdre O'Connell Is Extraordinary in Lucas Hnath's Very Personal Docudrama DANA H.

February 27, 2020

It's been said that movies are made in the editing room. To some extent, the same might be said of Lucas Hnath's unconventional, and very personal docudrama, Dana H.
---
BWW Review: Alice Birch's ANATOMY OF A SUICIDE, A Verbal Chamber Trio Themed On A Neurological Legacy

February 25, 2020

'The text has been 'scored',' states the script for British playwright Alice Birch's Susan Smith Blackburn Prize-winning Anatomy of a Suicide, a fascinating, tragic piece about a neurological legacy shared by three generations of women, now receiving a fine American premiere at the Atlantic's Linda Gross Theater.
---
BWW Review: Encores! MACK & MABEL Boasts Jerry Herman's Best Score and Terrific Turns By Alexandra Socha, Douglas Sills

February 23, 2020

Count this reviewer among those who, contrary to conventional musical theatre wisdom, never thought there was anything horribly wrong with Michael Stewart's original book for MACK & MABEL, the big, splashy 1974 musical about silent movie director Mack Sennett and the star he discovered, Mabel Normand.
---
BWW Review: Ivo van Hove's Alarmingly Charmless WEST SIDE STORY

February 20, 2020

Dear kindly Ivo van Hove, I often like your work, But when you stage revivals Your concepts go berserk. Your symbolism's clunky, Your edits are too thick. West Side Story doesn't need your schtick.
---
BWW Review: The Seeing Place Brings Engaging Humanity to George Orwell's ANIMAL FARM

February 22, 2020

'Welcome to our meeting,' greet the actors to those entering the intimate Paradise Factory for The Seeing Place Theater's very engaging production of Brandon Walker's adaptation of George Orwell's allegorical classic, ANIMAL FARM.
---
BWW Review: Kate Hamill's Clever Take On DRACULA Bites Back At Toxic Masculinity

February 18, 2020

In this version, Count Dracula is not an obvious outlier with fangs and pale skin, but a charming fellow you'd never suspect is spreading the acceptance of patriarchal attitudes and gender roles through his seductive bites.
---
BWW Review: Stephanie Berry Plays Both Creature and Creator in FRANKENSTEIN

February 18, 2020

The first thing that happens in director Timothy Douglas' Classic Stage Company mounting of Tristan Bernays' adaptation of Mary Shelley's beloved gothic novel, Frankenstein, is that actor/musician Rob Morrison, playing a one-member chorus, comes out on stage and tunes the three string instruments he'll use during the 90-minute production.
---
BWW Review: J2 Spotlight Musical Theater Company Commences Premiere Season With SEESAW

February 16, 2020

Back in the days before multiple workshops and lengthy regional runs, the geniuses of musical theatre often had to work miracles during of-of-town previews to quickly revise and rewrite surefire flops like HELLO, DOLLY! and A FUNNY THING HAPPENED ON THE WAY TO THE FORUM into Broadway hits.
---
BWW Review: Two Tales By Russian Masters Brought To The Stage in The Mint's CHEKHOV/TOLSTOY: LOVE STORIES

February 13, 2020

'You know, I hate your plays,' the great Russian dramatist Anton Chekhov once recalled the exalted Leo Tolstoy telling him during a friendly visit. 'Shakespeare was a bad writer, and I consider your plays even worse than his.'
---
BWW Review: Ashley Blaker's GOY FRIENDLY Explains It All For You

February 10, 2020

The internationally-known standup who first brought his Jewish-focus material Off-Broadway in 2018 with STRICTLY UNORTHODOX arrives at the SoHo Playhouse with a show inspired by his friendship and professional collaboration with Muslim standup Imran Yusuf. Having spent a great deal of time traveling together from gig to gig, Yusuf had a lot of questions about Judaism, and their conversations prompted Blaker to examine how to explain his faith to a goy.
---
BWW Review: Eboni Booth's PARIS, A Tragic Indictment Of Low-Wage Employment At Big Box Retail Stores

February 9, 2020

Sometimes the most truthful answer to the standard job interview question, 'Why do you want to work here?', is 'I'm behind on my rent, I have no health care and I'm desperate for money because I don't make enough at my other job.'
---
BWW Review: BOB & CAROL & TED & ALICE is Funny & Sweet & Sexy & Endearing

February 7, 2020

If the open hardcover copy of Thomas A. Harris, M.D.'s 1967 self-help bible 'I'm OK - You're OK' casually placed upon an ottoman makes you chuckle a bit as you settle down for The New Group's latest endeavor, you're of a proper mindset to enjoy Duncan Sheik (music/lyrics), Amanda Green (lyrics) and Jonathan Marc Sherman's sweet, funny and endearing new easy chamber musical BOB & CAROL & TED & ALICE.
---