Lianna Albrizio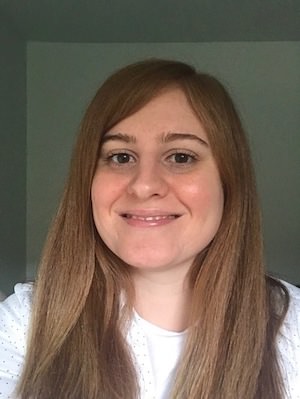 Lianna Albrizio is a seasoned journalist and editor of DiningOut New Jersey Magazine. In addition to penning book reviews for self-published authors, she's written for various local weeklies in her native, Bergen County, New Jersey. She is also a volunteer writer with the Winter Film Awards and a correspondent with TAPinto.net, a hyperlocal news website covering communities in New York and New Jersey. You can follow her on Instagram at https://www.instagram.com/liannaalbrizio/

MOST POPULAR ARTICLES
LAST 365 DAYS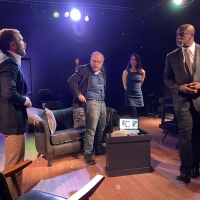 BWW Review: THE CLEOPATRA CLUB at Black Box PAC
Posted: Mar. 27, 2022


BWW Previews: THE BRIDGES OF MADISON COUNTY THE MUSICAL at Axelrod PAC
Posted: Mar. 8, 2022


BWW Review: A GRAND NIGHT FOR SINGING at The Little Firehouse Theater
Posted: Dec. 19, 2021


Review: BLACK BOX PAC STAGES ERIC BOGOSIAN'S LUSTROUSLY POIGNANT TWO-ACT PLAY 1+1' at Black Box PAX
Posted: Nov. 7, 2021


A CONCERT FOR PEACE at UCPAC
Posted: Mar. 1, 2022


Review: Bergen County Players Riotous, Entertaining Performance of Ken Ludwig's "MOON OVER BUFFALO"
Posted: Feb. 20, 2022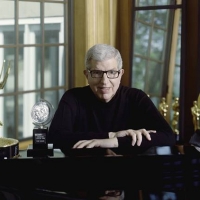 Interview: Terre-Blair Hamlisch of A CONCERT FOR PEACE
Posted: Feb. 10, 2022


BWW Review: 'EXPOSED' BY BETH HENLEY at Black Box Performing Arts Center

May 16, 2022

In late 1990s Los Angeles at Christmastime, a married man is cheating on his wife while a teen boy who went through foster care is jailed after assaulting a police officer.
---
BWW Review: THE CLEOPATRA CLUB at Black Box PAC

March 27, 2022

Mike Gardiner, Luke Shibbo and Mike Marcou star in Black Box PAC's riveting performance of the mystery drama with flair and gusto.
---
BWW Previews: THE BRIDGES OF MADISON COUNTY THE MUSICAL at Axelrod PAC

March 8, 2022

Axelrod Theatre Presents "Bridges of Madison County: The Musical" For Bestselling Novel's 30th Anniversary 
---
BWW Review: A CONCERT FOR PEACE at Union County Performing Arts Center

March 1, 2022

The orchestra performed compositions by Marvin Hamlisch and Leonard Bernstein.
---
BWW Review: Bergen County Players Stage Riotous, Entertaining Performance of Ken Ludwig's "MOON OVER BUFFALO"

February 20, 2022

The Bergen County Players Stage Ken Ludwig's 1995 farce in memory of deceased player, Rita Smith.
---
BWW Interview: Terre-Blair Hamlisch of A CONCERT FOR PEACE at Union County Performing Arts Center on 2/26

February 10, 2022

The New Jersey Youth Symphony will perform Leonard Berstein's Symphony No. 1 'Jeremiah' for Orchestra and Mezzo-Soprano and the east coast premiere of Marvin Hamlisch's Anatomy of Peace, A Symphonic Suite in One Movement.
---
BWW Review: A GRAND NIGHT FOR SINGING at The Little Firehouse Theater

December 19, 2021

Eight talented singers a part of the Bergen County Players staged Rodgers and Hammerstein's Tony Award-nominated musical revue at the Little Firehouse Theater in Oradell in a delighted audience.
---
BWW Review: BLACK BOX PAC STAGES ERIC BOGOSIAN'S LUSTROUSLY POIGNANT TWO-ACT PLAY 1+1' at Black Box PAC

November 7, 2021

In '1+1,' a naive woman falls for a man who embroils her...
---
BWW Review: RUPAUL'S DRAG RACE STARS HEADLINE 'ZOMBIELAND' AT AMERICAN DREAM at Nickelodeon Universe Theme Park

November 2, 2021

Yvie Oddly, Aquaria and Brazilian drag DJ Las Bibas from Vizcaya performed the 'Zombieland' dance party at Nickelodeon Universe Theme Park.
---
BWW Preview: ZOMBIELAND! at American Dream

October 11, 2021

RuPaul's Drag Race winners Yvie Oddly and Aquaria will perform at Zombieland!, an immersive Halloween dance party at American Dream ahead of a surprise guest performance at midnight to ring in Halloween.
---
BWW Interview: Elizabeth Stanley Talks JAGGED LITTLE PILL, Working With Alanis Morissette, and More!

January 12, 2020

In 1995, the tender, introspective jams that comprise Alanis Morissette's iconic album Jagged Little Pill had Elizabeth Stanley belting them out in her car as any angsty adolescent. Twenty-four years later, she is the lead actress of the poignant, incendiary new Broadway musical bearing the name of the Grammy winning album. Onstage, she finds herself channeling the woes of adulthood into her role as Mary Jane Healy, the matriarch of a seemingly perfect family who also happens to be in the throes of opioid addiction. Other members of her clan, however, aren't as angelic as they come across either - a dynamic that couldn't be more ironic. Here, Stanley gets candid with DiningOut about how the problems of the world today manifest in this must-see musical based off Diablo Cody's namesake Pulitzer Prize winning novel directed by Diane Paulus, coming of age in the CD era, and working with Alanis Morissette.
---
BWW Review: VALERIE SIMPSON at HACPAC

October 1, 2019

Valerie Simpson, who co-wrote hit songs for Whitney Houston and Ray Charles, performed a packed house with guitarist Felicia Collins at the Hackensack Performing Arts's PAC the House series on September 28.
---
BWW Review: THE TAP DANCE KID at NJPAC

September 15, 2019

A cast of 35 fervent tap dancers from around the region ranging in age from tween to young adult delivered a spunky and endearing performance wrought with poignancy, hilarity and wonderment during the musical's three-day run.
---
BWW Review: Gilbert Gottfried Kicks Off Stand-Up Series At Black Box PAC

July 2, 2019

Gilbert Gottfried, the comedian's comedian, and Chip Ambrogio, Friars Club Roast writer and Garden State native, performed a sold-out standup gig at the Black Box PAC on June 27.
---
BWW Previews: A FUNDRAISER EVENING WITH GILBERT GOTTFRIED at BLACK BOX PAC

June 20, 2019

Funnymen Gilbert Gottfried and Chip Ambrogio will appear at the Black Box PAC in Teaneck for an unforgettable evening of side-splitting standup comedy to raise funds for the theater's educational programs and Bergen County's Shakespeare in the Park.
---
BWW Interview: Taylor Pearlstein of CRUEL INTENTIONS: THE 90S MUSICAL at VICTORIA

May 9, 2019

Twenty years after the provocatively delicate teen cult classic Cruel Intentions won the hearts of millennials before the turn of the 21st Century, a new cast of characters are bringing back all the evil plotting, exploitation, sexual immorality, prep school arrogance – and oh yes – all the '90s flair you can harken back to with "Cruel Intentions: The 90s Musical."
---
BWW Review: HEARTLAND at Luna Stage

April 9, 2019

In Gabriel Jason Dean's endearing play Heartland, Ari Laura Kreith directs this heartfelt masterpiece rife with comedic brilliance and the triumph of the human spirit at Luna Stage in West Orange. The performing arts venue works to stage plays that demonstrate local and global experience meant to engender dialogue and change. In-line with its current theme of exploring conversations across cultural divides, the venue keeps its finger on the pulse on such topics for important discussion with Heartland.
---
BWW Review: HOW TO TRANSCEND A HAPPY MARRIAGE at Black Box PAC

March 10, 2019

In Sarah Ruhl's whimsical and hysterical play, 'How to Transcend a Happy Marriage,' two married couples explore polyamory and learn a thing or two about human desire and the sustainability of their own relationships.
---
BWW Interview: A Talk With Director Tom Sierchio From THE GIRL WHO INVENTED KISSING

February 12, 2018

Despite how a shallow mind may perceive the value of a mentally handicapped timid man or a destitute, drug-taking drifter, through Director Tom Sierchio's eyes, there's so much more to them than the biased judgments of ordinary people. 'Don't let anyone tell you that's a bad thing, cause it's not,' insists the drifter, a nameless, bonny girl (Suki Waterhouse) in between drags of a marijuana cigarette to her intellectually disabled new friend Victor (Dash Mihok) of their shared weirdness in Sierchio's poignant directorial debut, The Girl Who Invented Kissing. 'It's a good thing. Only the mediocre are always at their best and I can tell already, that ain't us.'
---