Karis Rogerson - Page 2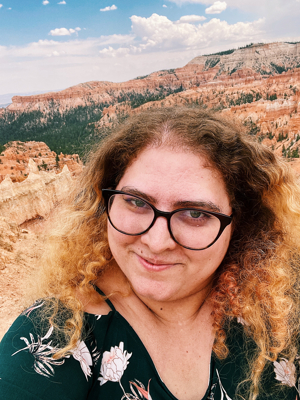 Karis Rogerson is a writer and blogger with a passion for telling stories about art and those who make it. She writes novels, poems, essays, and articles for various online magazines.
MOST POPULAR ARTICLES
LAST 30 DAYS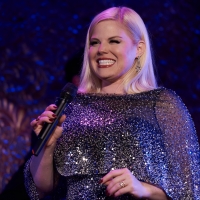 BWW Review: Megan Hilty Sparkles in DIAMOND SERIES: MEGAN HILTY at Feinstein's/54 Below
Posted: Nov. 3, 2021


BWW Feature: Jennica McCleary is the Swiss Army Knife of Performers
Posted: Oct. 31, 2021


LAST 365 DAYS
BWW Review: Ellen Marlow Stuns in SILVER LININGS at The Green Room 42
Posted: Aug. 28, 2021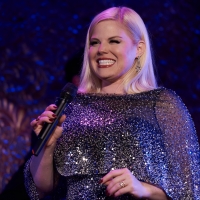 BWW Review: Megan Hilty Sparkles in DIAMOND SERIES: MEGAN HILTY at Feinstein's/54 Below
Posted: Nov. 3, 2021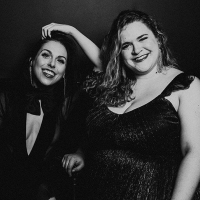 BWW Review: Bonnie Milligan and Natalie Walker Are Crazy Good in BONNIE MILLIGAN AND NATALIE WALKER CELEBRATE FIFTY YEARS OF FRIENDSHIP at Feinstein's/54 Below
Posted: Sep. 26, 2021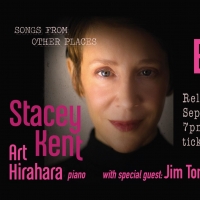 BWW Review: Stacey Kent is Transportive in SONGS FROM OTHER PLACES at Birdland Jazz Club
Posted: Oct. 2, 2021


BWW Feature: Hannah Jane Talks The Magic of Performing and Her Upcoming Show at The Green Room 42
Posted: Sep. 16, 2021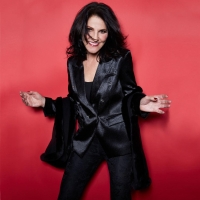 BWW Review: Susan Mack Celebrates the MUSIC IN THE AIR at Birdland Theater
Posted: Sep. 20, 2021


BWW Review: Jeremy Stolle Brings the Laughs During NO MORE TALK OF DARKNESS at Birdland Theater
Posted: Sep. 25, 2021


BWW Feature: Natalie Douglas Brings Reverence, Joy, And Humanity To The Stage With Her TRIBUTES Series at Birdland

September 25, 2017

Natalie Douglas returns to Birdland Jazz with her current TRIBUTES series, a four-show residency in which Douglas pays homage to influential artists, the idea being to embrace an artist, as opposed to a writer.
---
BWW Review: Antonia Bennett Proves She's a Force to Be Reckoned With In Cafe Carlyle Debut

May 31, 2017

If you're not already familiar with Antonia Bennett, her current Cafe Carlyle run and venue debut are quite the introduction. As the daughter of a famous father, Bennett grew up surrounded by quality music and performers, and it was at an early age that she began adding her own voice to the mix. For 10 years she performed with Tony Bennett as his opening act, and she is featured on his album A SWINGIN' CHRISTMAS in a duet between the father and daughter. But the truth is that the name Antonia Bennett rings familiar with fewer people than her father's. The concrete reason for this has some room for debate--- perhaps it's just that music-listening culture has changed, or maybe it's because she's younger and hasn't performed as much in a solo setting. The reason doesn't matter so much as the fact that Antonia Bennett is a performer to watch, and her Cafe Carlyle performances are proof of that.
---
BWW Feature: Antonia Bennett Brings a Lifetime of Performing to Café Carlyle in Venue Debut

May 18, 2017

Antonia Bennett, daughter of Tony Bennett and accomplished vocalist in her own right, is a lifelong performer. Since she "could walk and talk," according to her bio, Bennett has been performing with artists of legendary status: Rosemary Clooney, Regis Philbin, and, of course, her father. For the last 10 years, she has served as Tony's opening act in live shows and, in addition, has performed duets with him, including on his holiday album, A SWINGIN' CHRISTMAS. On May 23, Bennett will make her Cafe Carlyle debut in New York with a set comprised of selections from the American Songbook, a perfect fit for her inherited charm and too-cool demeanor, paired with her uniquely coy voice.
---
BWW Review: Balancing Comedy and Sentimentality, Ana Gasteyer Delights in Her Café Carlyle Debut

December 12, 2016

Cafe Carlyle is a low-ceilinged room with walls covered in paintings that lend credence to the illusion of being locked in another world, a jazzy rendition of 80 years ago that's all glitz and glam. It is in this room that Ana Gasteyer performed, making her debut at the venue. There was an immediate clash between the buttoned-up atmosphere and the by-no-means-buttoned-up performance Gasteyer gave. The SATURDAY NIGHT LIVE alum's show, directed by Julian Fleisher, is, at its heart, a comedy show, sometimes irreverent, sometimes touching, and always laugh-inducing.
---
BWW Review: 'John Epperson: The Artist Principally Known As Lypsinka' is a Toned Down, Engaging Look Into the Performer

September 2, 2016

In his new solo show at Joe's Pub, John Epperson, the adored drag artist widely known as his character Lypsinka, sits at the piano dressed conservatively in a green blazer, a rarity for him--- no flashy dresses, wigs, or makeup. For this show, he's performing not as Lypsinka but as himself. But the performance itself is far from conservative. John Epperson: The Artist Principally Known As Lypsinka, which debuted on August 15, is billed as a 'personal musical memoir,' but in many ways it's a tribute show--- specifically, a tribute to the women who shaped his life.
---