Click Here for More Articles on NEW YORK CITY
BWW Feature: What Being Green for A Year Meant to WICKED'S Jessica Vosk And How She's Channeling That Into Her New Show At Feinstein's/54 Below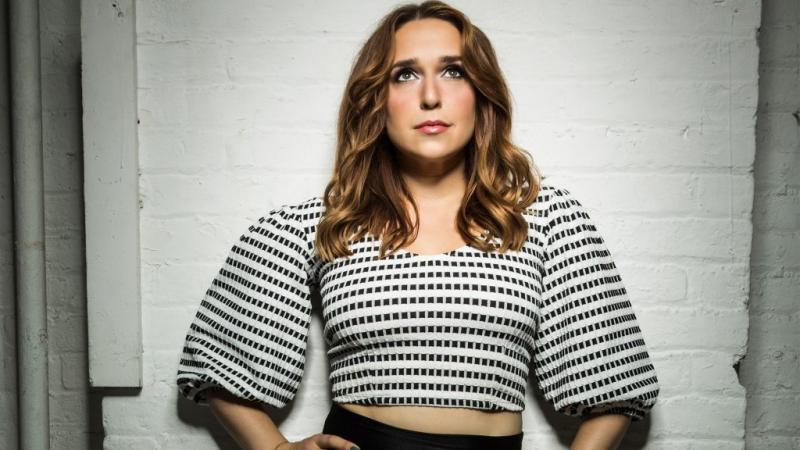 Life on the road can be grueling, especially if you're a performer belting "Defying Gravity" several times a week for over a year, as actor/singer Jessica Vosk did from September 2016 to 2017. Now that she has her feet planted firmly back in New York, she's detailing her experience with BEING GREEN, her new show at Feinstein's/54 Below premiering this week.
"This [show] is covers of songs," Vosk said. "But everything sort of ties itself into a unique experience from what it was like to be on the road, whether it was a crazy makeup story or something that happened that wasn't supposed to happen."
Running February 1-3, BEING GREEN is a humorous look at the ups and downs of her life on the road while playing the sought-after role of Elphaba in the Second National Tour of Stephen Schwartz's WICKED. It's a return to the venue for Vosk, who made her solo debut at 54 Below with I CAME FROM JERSEY FOR THIS back in 2015, as well as her third show with co-writer and director Robbie Rozelle.
"It's going to be really fun," she said. "It's always daunting and challenging when you're getting everything prepared and you're thinking to yourself, 'Why did I decide to do this?' And at the end of the day, it's one of the most fun experiences that I can have as a performer."
Following a year on the road, Vosk wanted to share her experience with the show, as well as how she survived the trials and tribulations of touring for so long, in general. Like all actors, she had the big and the little things alike to help her get through it.
"I'm a huge advocate of getting local honey in every city," she said. "It will help you acclimate as far as, if you have any allergies the pollen will help."
Meanwhile, Vosk's Border Collie-Papillion mix, Fred, who she rescued from a kill shelter in Alabama, accompanied her to all her stops.
"It was wonderful to come home to him," she said. "I had something...where I wasn't thinking about the show every night. Instead, he was like, 'Love me. Feed me.' So, that was a great thing for me to have for a year. He acted as like my little therapy dog."
Of course, playing Elphaba is a major opportunity for any female actor of the stage, and with the role comes experiences, standout moments, and challenges worth sharing--- for one, that persistent, unshakable shade of green that stained her roots and gave her "a lovely hue."
"We like to call it the 'green halo,' and you just don't get rid of it, really," she said. "I even went on vacation for an entire week, halfway through my run, and the insides of my ears were still green."
She laughs, though, because the greenish tint that followed her was just another unique part of playing the character.
"That's half of the fun of making a whole experience for yourself as Elphaba. You never know what to expect, and that's the scary part. It's scary and it's also extremely exciting."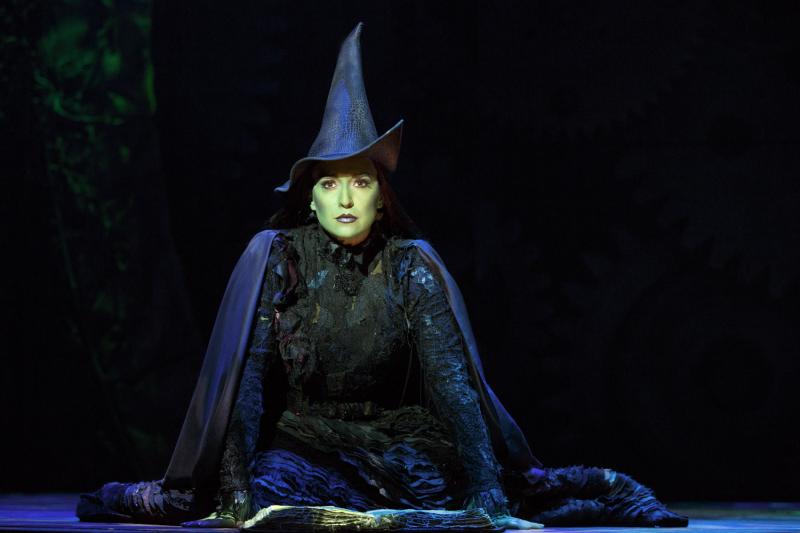 It was not always easy being green, though, especially in an emotionally-challenging role. Spending three hours a night on stage getting bullied by your peers, even if they are acting, is not fun for anyone, even a veteran performer like Vosk.
"You kind of have to just remind yourself that it's just a show and, as actors, that's what we're supposed to do. We're supposed to feel so deeply that we can transfer that into a huge audience of people. And that's, you know, hazards of the job, maybe taking some of that home with you."
Despite the emotional work of playing Elphaba, however, Vosk says she fell in love with the character.
"I took a lot of her with me. Regardless of the fact that she gets to sing these amazing anthems by Stephen Schwartz, who could write anything and I would sing it...she's a badass, and she's fearless, and she doesn't take no for an answer if she's very passionate about something."
In addition to the show at 54 Below, Vosk is working on her first solo album, produced by Rozelle and completely financed by Kickstarter. Initially, the project had a 40-day goal of $30,000, but Vosk refused to put it up for 30 days, assuming it wouldn't be met in that time frame. In fact, the project was fully funded within the first 72 hours.
"We put it up and nobody knew about it; the fans had no idea it was coming," she said, calling it "a really humbling experience."
"I didn't expect any of that to happen and I wasn't expecting it to happen so fast. The fact that it did was such a huge mental thing for me. It brings a whole new vibe to what I get to do for the next six months."
---
Jessica Vosk will perform BEING GREEN at Feinstein's/54 Below Feb. 1-3 at 7:00 PM. Fort tickets and information, visit www.54below.com.
Karis Rogerson is a freelancer for BroadwayWorld Cabaret section who also writes for Bustle, Ravishly, and her own joy. She hopes that someday you'll indulge her even more by reading her novels, and in the meantime you can follow her on Twitter @KarisRogerson.