Jessica Reisinger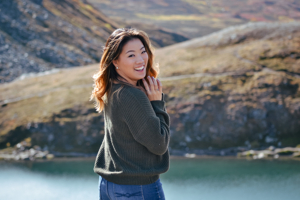 I am a chemistry major at the University of Alaska hoping to one day become a physician. Science and medicine feed my brain, while musical theatre and performing arts feed my soul, the two are not mutually exclusive! Medicine and theatre are both such unique forms of storytelling and I am unbelieveably grateful to be immersed in both! 
PERFORMING ARTS IN ALASKA: LOOKING TO THE FUTURE

January 28, 2021

How has the COVID-19 Pandemic impacted the arts in Alaska?
---
BWW Review: CHICAGO at Atwood Concert Hall
February 22, 2020
---
BWW Review: THE NUTCRACKER WITH BALLET WEST at Atwood Concert Hall

December 23, 2019

It's not the holidays without The Nutcracker! The Anchorage Concert Association's production of the Nutcracker with Ballet West ran from November 29th through December 1st At the Alaska Center for Performing Arts. Ballet West, the first premiere dance company to perform the Nutcracker at the Alaska Center for Performing Arts, returns to the ACPA stage for the 30th anniversary of the Nutcracker in Anchorage. Starring Ballet West and local talent from Alaska Dance Theatre, the Anchorage Concert Association tells this beautiful holiday classic through extraordinary sets and astonishing costuming. The most stunning part? An entire story was told without a single spoken word.
---
BWW Review: DISNEY'S THE LITTLE MERMAID at Atwood Concert Hall

October 30, 2019

Disney's The Little Mermaid comes to Anchorage, playing at the Atwood Concert Hall from October 22nd through October 27th!
---
BWW Review: MAMMA MIA! at Glenn Massay Theater

September 25, 2019

The house lights dim, and a spotlight falls on Sophie Sheridan, played by high school sophomore Charly Rentz, sitting alone on a beach in the Greek Islands. Mamma Mia! tells the story of the young Sophie, who lives on a Greek Island with her mother Donna. As Sophie plans to marry her fiancé, Sky, she dreams of her father giving her away at her wedding. And thus, invites three men from her mother's past in hopes of finding her father.
---