Jenny Minich - Page 3

Jennifer Minich is a DC native and a trained classical vocalist who has performed and worked throughout the DC Metro area. She has an MSc in Museum Studies from the University of Glasgow and a BA in Vocal Performance and Art & Archaeology from Hood College in Frederick, MD. Although she no longer performs, she is happy to have found a way to contribute to the DC performing arts scene.
MOST POPULAR ARTICLES
LAST 30 DAYS
LAST 365 DAYS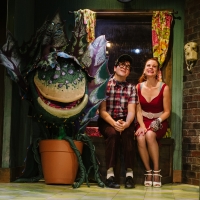 BWW Review: LITTLE SHOP OF HORRORS at Constellation Theatre Company
Posted: Oct. 23, 2019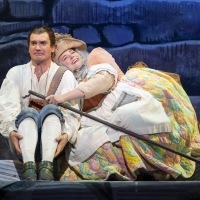 BWW Review: THE MAGIC FLUTE at Washington National Opera
Posted: Nov. 5, 2019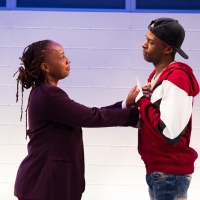 BWW Review: PIPELINE at STUDIO THEATRE
Posted: Jan. 21, 2020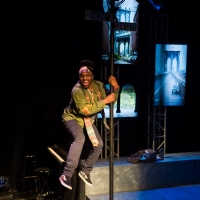 BWW Review: ORDINARY DAYS at NextStop Theatre Company
Posted: Feb. 25, 2020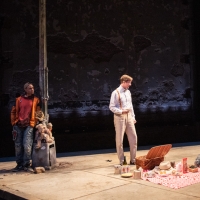 BWW Review: PASS OVER at STUDIO THEATRE
Posted: Mar. 11, 2020


BWW Review: BROTHER MARIO at Flying V Theatre

February 28, 2017

A mash-up between Super Mario and Checkhov's Uncle Vanya, Brother Mario is a weird little play and there is really no way around that. In Brother Mario, Flying V Theatre, Playwright Seamus Sullivan, and Director Paul Reisman deftly straddle the void between fringe and professional theatre.
---
BWW Review: I WANNA FUCKING TEAR YOU APART at Studio Theatre

February 7, 2017

ln the world premiere of I Wanna Fucking Tear You Apart, playwright and director Morgan Gould explores a friendship between two people who aren't 'normal.'
---
BWW Review: Edward Albee's WHO'S AFRAID OF VIRGINIA WOOLF? at Ford's Theatre

January 29, 2017

Albee's characters are shockingly volatile. They curse, they drink and they revel in inflecting pain. It's funny, heartbreaking and yes, slightly familiar. Who's Afraid of Virginia Woolf? may have debuted in 1962 but the truth it provokes still feels relevant.
---
BWW Review: THE HARD PROBLEM at Studio Theatre

January 18, 2017

The Hard Problem is the brainchild of Czechoslovakian-born British playwright Sir Tom Stoppard. Contrary to all scientific intelligence, Hilary clings to the mysterious. In the spirit of the scientific method, the audience must as: but why? As Dramaturg Lauren Halvorsen notes so concisely, "the tension between knowledge and mystery pervades the play."
---
BWW Review: Welcome Yule with A NORDIC CHRISTMAS REVELS at Lisner Auditorium

December 12, 2016

Journey into the wonders of Nordic winter traditions with A Nordic Christmas Revels! Explore the folklore of Denmark, Finland, Iceland, Sweden and Norway through music, song and dance.
---
BWW Review: A CHRISTMAS CAROL MEMORY at Creative Cauldron

December 5, 2016

Playwright Jennifer Clements re-imagines and re-frames A CHRISTMAS CAROL to be 'vivid and meaningful to a contemporary audience.' Set in modern times, A CHRISTMAS CAROL MEMORY tells the tale of a fragmented family coping with loss during the holidays. Written with the best of intentions, A CHRISTMAS CAROL MEMORY is (if nothing else) festive.
---
BWW Review: STRAIGHT WHITE MEN AT STUDIO THEATRE at Studio Theatre

November 15, 2016

Christmas is a time for family...a time for STRAIGHT WHITE MEN by female playwright Young Jean Lee.
---
BWW Review: THE DAUGHTER OF THE REGIMENT at Washington National Opera

November 14, 2016

Despite it's bombastic and highly visible ensemble of cheery papas, THE DAUGHTER OF THE REGIMENT is a showcase for its two stars, Oropesa and Brownlee.
---
BWW Review: THE NIGHT ALIVE at Quotidian Theatre Company

October 25, 2016

I walked into The Writer's Center last Saturday cold and unfamiliar with the works of THE NIGHT ALIVE playwright Conor McPherson or Quotidian Theatre Company. Walking out, I was a happier person.
---
BWW Review: ZOMBIE PROM A MUSICAL at Unexpected Stage Company

October 10, 2016

Never heard of ZOMBIE PROM until today? Me neither! Unexpected Stage Company did some digging, found a gem and dusted it off just in time for the 2016 Halloween season. Set in the hallways and classrooms of Enrico Fermi High in the nuclear fifties, ZOMBIE PROM is an old-fashioned love story with a zombie twist.
---
BWW Review: LOVE'S LABEERS LOST at LiveArtDC and Grain of Sand Theatre - Shakespeare in a Frat House

September 30, 2016

LOVE'S LABEERS LOST is Shakespeare in a frat house in a bar. Director Sara Bickler has always wanted to direct Shakespeare's LOVE'S LABOURS LOST, a little produced comedy without a happy ending.
---