Jenny Minich - Page 2

Jennifer Minich is a DC native and a trained classical vocalist who has performed and worked throughout the DC Metro area. She has an MSc in Museum Studies from the University of Glasgow and a BA in Vocal Performance and Art & Archaeology from Hood College in Frederick, MD. Although she no longer performs, she is happy to have found a way to contribute to the DC performing arts scene.
MOST POPULAR ARTICLES
LAST 30 DAYS
LAST 365 DAYS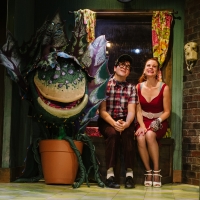 BWW Review: LITTLE SHOP OF HORRORS at Constellation Theatre Company
Posted: Oct. 23, 2019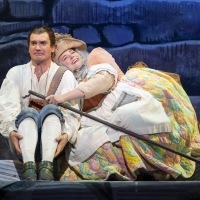 BWW Review: THE MAGIC FLUTE at Washington National Opera
Posted: Nov. 5, 2019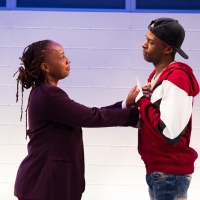 BWW Review: PIPELINE at STUDIO THEATRE
Posted: Jan. 21, 2020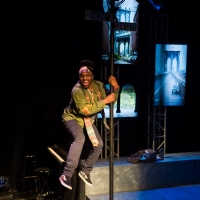 BWW Review: ORDINARY DAYS at NextStop Theatre Company
Posted: Feb. 25, 2020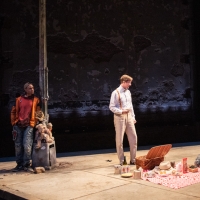 BWW Review: PASS OVER at STUDIO THEATRE
Posted: Mar. 11, 2020


BWW Review: THE HUMANS at The Kennedy Center

January 13, 2018

In the wake of a marathon holiday season, there is a helluvah lot to love about Stephen Karam's Tony Award-Winning The Humans.
---
BWW Review: THE SECOND CITY'S TWIST YOUR DICKENS at The Kennedy Center

December 9, 2017

Riddled with anachronisms and enough irreverent potshots to keep your naughty inner child sated through the New Year, The Second City's Twist Your Dickens is just the ticket for a crowd of world-weary Washingtonians.
---
BWW Review: MY NAME IS ASHER LEV at 1st Stage

December 3, 2017

My Name is Asher Lev is easily digestible and fast-paced. There are moments of inspiration and reflection throughout the production that make the play a worthwhile trip to the theater.
---
BWW Review: ST NICHOLAS at Quotidian Theatre Company

November 18, 2017

In ST NICHOLAS, McPherson's twisted sense of Irish humor, flawlessly executed by Beall, is so watchable because it is so bizarre.
---
BWW Review: AN ACT OF GOD at Signature Theatre

October 15, 2017

An Act of God is an irreverent black comedy that manages to retain mass appeal.
---
BWW Review: THE LOVER AND THE COLLECTION at SHAKESPEARE THEATRE COMPANY

October 5, 2017

The Lover and The Collection ooze Mad Men-era sex appeal.
---
BWW Review: NOAH: APOCALYPSE at LiveArtDC

September 5, 2017

Whether you feel like having a fun night out or maybe you want to explore your options for life in post-apocalyptic DC, LiveArtDC's latest offering, Noah: Apocalypse is just the thing for you.
---
BWW Review: Howl In The Time Of Trump By Sanctuary Theatre & The Performing Knowledge Project At Capital Fringe Festival

July 25, 2017

Oliver takes Ginsberg's words and applies an emotional intelligence that resonates with the beleaguered Capital Fringe Festival audience of 2017.
---
BWW Review: WIG OUT! at Studio Theatre

July 19, 2017

Director Kent Gash charges the space with electricity and ardent, sincere emotion. Gash asks a lot of his cast in an intimate setting; Wig Out! is a physically immersive experience.
---
BWW Review: CLARA BOW: BECOMING 'IT' BY LIVEARTDC at Capital Fringe

July 11, 2017

LiveArtDC is unpredictable; grassroots theatre at its best. Clara Bow: Becoming 'It' is their Capital Fringe Festival 2017 offering.
---
BWW Review: LOVE AND OTHER LURES by Dr. Dour & Peach At Capital Fringe Festival

July 10, 2017

Love and Other Lures is a truly original, DC-based (there's good monster-watching here) comedic enterprise with the capacity to just keep giving to anyone who craves an alternate reality in which love with a monster is possible, if deadly.
---
BWW Review: I'M MARGARET THATCHER, I IS! by AnyStage Theater Company At Capital Fringe

July 9, 2017

I'm Margaret Thatcher, I Is! is a tongue-in-cheek celebration of comedy for the comedian's sake. And if they're having fun, you're having fun too.
---
BWW Review: THE SECOND CITY'S ALMOST ACCURATE GUIDE TO AMERICA DIVIDED WE STAND at The Kennedy Center

June 27, 2017

Unlike in your real life, there is someone onstage able to give voice to your concerns and make you laugh when you feel like you want to cry. The Second City wants you to know you're not alone!
---
BWW Review: MA RAINEY'S BLACK BOTTOM at 1st Stage

June 12, 2017

Important content and several exceptional performances outweigh 1st Stage's flawed production of August Wilson's Ma Rainey's Black Bottom.
---
BWW Review: THE SCHOOL FOR LIES at Shakespeare Theatre Company

June 8, 2017

DC is a topsy-turvy, satirical farce; or so it seems this morning. Happily, so is The School for Lies. At least The School for Lies is fiction and man, it felt good to laugh.
---
BWW Review: HIR at Woolly Mammoth Theatre Company

May 28, 2017

HIR is the conscientious absurdist's guide to confronting 'the world order.' It's crazy watchable, like some kind of substantive, impactful, topsy-turvy sitcom. Mac's characters are flamboyant and talk very loud about all the things that our parents told us not to discuss in public. And it's wonderful!
---
BWW Review: OPERA REVIEW: MADAME BUTTERFLY AT THE WASHINGTON NATIONAL OPERA

May 9, 2017

Madame Butterfly is a tragic tale with a colorful beginning. Giacomo Puccini's turn-of-the-century opera is accessible and engaging, tailor-made for opera buffs and newbies alike.
---
BWW Review: DOUBT: A PARABLE at Quotidian Theatre Company

April 10, 2017

Director Stevie Zimmerman's Doubt is a somber, fast-moving production.
---
BWW Review: WELL at 1st Stage

March 27, 2017

Why are some people well and others unwell? Playwright Lisa Kron's Well, asks the hard questions. In this s-called 'multi-character theatrical exploration,' Kron (Adurey Bertaux) is the star in her play-within-a-play chronicling her real-life experiences growing up in Lansing, Michigan in the 1960s.
---
BWW Review: THREE SISTERS AND NO SISTERS at Studio Theatre

March 22, 2017

Staged in tandem, playwright and director Aaron Posner's contemporary original No Sisters and Anton Chekhov's modern classic Three Sisters (1901) fuse the classic and the contemporary in a power move that is calculated to attract theatregoers of all persuasions.
---