Greg Kerestan - Page 2
A long-time BWW regular, Greg Kerestan is proud to join the staff of his favorite website. Greg is a graduate of Duquesne University and Seton Hill University, where he studied both theatre and English. When not working for Social Security Disability, Greg freelances as an actor, writer and composer. His past musicals include "In Control," "Night of the Living Musical," and "Tink!," which won Outstanding Family Musical at the 2016 New York Musical Festival.
MOST POPULAR ARTICLES
LAST 365 DAYS
BWW Review: DOWNSTAIRS Isn't the Play You'd Expect at City Theatre
Posted: Jan. 23, 2020


BWW Review: A MIDSUMMER NIGHT'S DREAM Makes for Wintry Summer Fun at PICT Classic Theatre
Posted: Feb. 18, 2020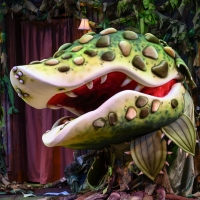 BWW Review: LITTLE SHOP OF HORRORS at Pittsburgh Public Theatre Doesn't Reinvent, But Doesn't Have To
Posted: Feb. 3, 2020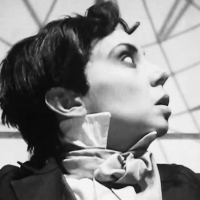 BWW Review: Manual Cinema's FRANKENSTEIN at City Theatre Is The World's Artsiest Drive-In Movie
Posted: Oct. 6, 2020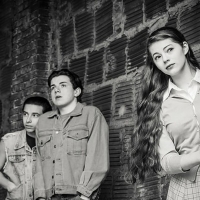 BWW Review: Prime Stage's THE OUTSIDERS Stays Golden at the New Hazlett
Posted: Mar. 9, 2020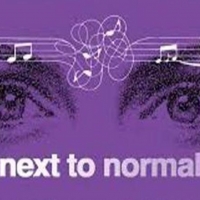 BWW Review: NEXT TO NORMAL Is Sadly Still Relevant at Split Stage
Posted: Feb. 13, 2020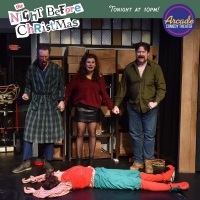 BWW Review: Two VERY Different Christmas Treats at Pittsburgh Public (PITTSBURGH LIGHTS AND LEGENDS) and Arcade Comedy Theater (THE NIGHT BEFORE CHRISTMAS)
Posted: Dec. 18, 2019


BWW REVIEW: THE TEMPEST at Pittsburgh Public is a Dream Within a Dream

February 11, 2019

Don't think too hard about the symbolism or implications of the framing device here- just let Marya Sea Kaminski's all-female nautical fantasy sweep you away.
---
BWW Review: Brian Quijada Remixes the One-Man Show in WHERE DID WE SIT ON THE BUS? at City Theatre

February 7, 2019

Pittsburgh's OTHER hip-hop Hispanic identity musical autobiography may not be as big and splashy as 'In the Heights,' but it's rawer, realer, and way more DIY-inspiring.
---
BWW Review: HAMILTON in Pittsburgh Is Everything You Hoped It Would Be

January 4, 2019

What do you want me to say? HAMILTON is in Pittsburgh. If that doesn't sell you already, you already knew you weren't interested.
---
BWW Review: PRIDE AND PREJUDICE at Pittsburgh Public Is a Game Worth Playing

October 11, 2018

There are plenty of ways of describing Jane Austen's Pride and Prejudice. Sophisticated, approachable, elegant, witty. But very few would describe it as wacky... unless those lucky few had seen Kate Hamill's production, as directed by Desdemona Chiang at the Pittsburgh Public Theater. I can't remember the last time I had quite as much fun at a 'classical' period piece, even while realizing that this was certain to be one of the most divisive shows in PPT history. Throughout the evening I heard audiences laughing, clapping, even cheering the production's gleeful ingenuity, while at intermission I heard several people complain that 'it's a wonderful production of a stupid play' and that they 'thought it would be more Masterpiece Theatre.'
---
BWW Review: ALADDIN Is A New Take on an Old-Fashioned Genre at the Benedum

August 29, 2018

The recent Disney smash feels like it's eighty years old rather than less than ten- but in this case, that's a good thing.
---
BWW Review: LEADING LADIES Drags Up, But Never Drags, at St. Vincent

August 7, 2018

'Tale as old as time, song as old as rhyme, dudes dressed up as chicks.'
---
BWW Review: BEAUTY AND THE BEAST Brings Cartoons to Life at CLO

July 31, 2018

After a more realistic, but less interesting, live-action film, Pittsburgh CLO returns to the original- and cartoons in general- for inspiration.
---
BWW Review: BRIGADOON at CLO Is a Highland Fling

July 20, 2018

A sentimental, old-fashioned musical can be corny and slow in the wrong hands, but this production is as fresh as the heather on the hill.
---
BWW Review: Old Habits Die Hard in NUNSENSE at St. Vincent

July 11, 2018

The success of the 'Nunsense' franchise may be a bizarre fluke, but there's no denying the charm of Gregg Brandt's production.
---
BWW Review: TITANIC Sets Sail at Pittsburgh CLO

June 26, 2018

There's a lot going on in Maury Yeston and Peter Stone's musical epic, but the payoff is well worth the effort.
---
BWW Review: THE GREAT GATSBY Goes Melodrama at Heritage Players

June 1, 2018

A talented cast give their all, but Simon Levy's adaptation of the Great American Novel seems unsure of what it wants to be.
---
BWW Review: Say Hello to HARVEY at St. Vincent

May 30, 2018

You couldn't write a play like this today, but with the right, light touch, you can still get an immensely entertaining evening out of it.
---
BWW Review: HAMLET Amps Up the Antic Disposition at Pittsburgh Public

April 30, 2018

Is Hamlet mad or sane? Should Denmark be ruled by the melancholy Dane, or by Claudius? Ted Pappas's production bravely casts all accepted answers into uncertainty.
---
BWW Review: THE WHITE CHIP White-Knuckles Towards Sobriety at City Theatre

April 25, 2018

Addiction drama is passe, author/main character Sean says. But here, in Sean Daniels's three-person dramedy, the journey from addiction to recovery is a journey well worth taking.
---
BWW Review: JANE EYRE Steps In and Out of Darkness at PICT

April 13, 2018

Alan Stanford's masterful adaptation of an often-grim Bronte novel balances melodrama with humanity, horror with levity.
---
BWW Review: UP AND AWAY Sweetly Skewers Superheroes at CLO Cabaret

April 12, 2018

The five-person, three-musician comedy is a throwback, both to the Golden Age of comic books and the absurd silliness of 1990s family comedy.
---
BWW Review: HEISENBERG Teases Profundity at Pittsbugh Public

March 27, 2018

The Pittsburgh Public production of Simon Stephens's play is a tug of war, both between its two characters and between light comedy and weighty drama.
---
BWW Review: WAITRESS Flips the Script at the Benedum

March 8, 2018

Even without big-name stars, 'Waitress' proves itself to be the right show at the right time.
---
BWW Review: A FUNNY THING HAPPENED ON THE WAY TO THE FORUM Raises the Dead at Pittsburgh Public

February 6, 2018

Vaudeville, burlesque and television variety shows may be dead, but Ted Pappas uses the classic Sondheim musical to exhume the bodies and bring them roaring back to life.
---
BWW Review: THE ABSLUTE BRIGHTNESS OF LEONARD PELKEY Walks a Tightrope at City Theatre

February 1, 2018

There are some things it's hard to joke about, but the tasteful crime tragicomedy of James Lecesne's one-man show somehow holds it together.
---