Greg Kerestan - Page 4
A long-time BWW regular, Greg Kerestan is proud to join the staff of his favorite website. Greg is a graduate of Duquesne University and Seton Hill University, where he studied both theatre and English. When not working for Social Security Disability, Greg freelances as an actor, writer and composer. His past musicals include "In Control," "Night of the Living Musical," and "Tink!," which won Outstanding Family Musical at the 2016 New York Musical Festival.
MOST POPULAR ARTICLES
LAST 365 DAYS
BWW Review: DOWNSTAIRS Isn't the Play You'd Expect at City Theatre
Posted: Jan. 23, 2020


BWW Review: A MIDSUMMER NIGHT'S DREAM Makes for Wintry Summer Fun at PICT Classic Theatre
Posted: Feb. 18, 2020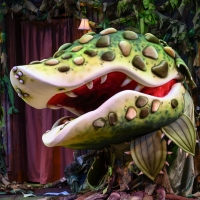 BWW Review: LITTLE SHOP OF HORRORS at Pittsburgh Public Theatre Doesn't Reinvent, But Doesn't Have To
Posted: Feb. 3, 2020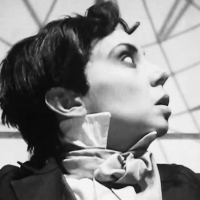 BWW Review: Manual Cinema's FRANKENSTEIN at City Theatre Is The World's Artsiest Drive-In Movie
Posted: Oct. 6, 2020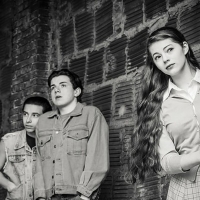 BWW Review: Prime Stage's THE OUTSIDERS Stays Golden at the New Hazlett
Posted: Mar. 9, 2020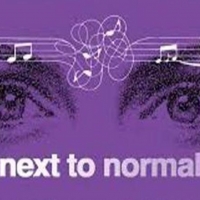 BWW Review: NEXT TO NORMAL Is Sadly Still Relevant at Split Stage
Posted: Feb. 13, 2020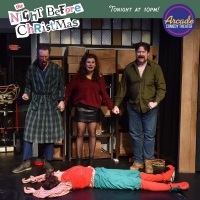 BWW Review: Two VERY Different Christmas Treats at Pittsburgh Public (PITTSBURGH LIGHTS AND LEGENDS) and Arcade Comedy Theater (THE NIGHT BEFORE CHRISTMAS)
Posted: Dec. 18, 2019


BWW Review: SPRING AWAKENING Is Stark, Spooky at Split Stage

June 14, 2016

Barbara Burgess-Lefebvre's eerie production of the impressionist musical takes the show back to its roots, for better and for worse.
---
BWW Review: Back to School with TALES OF A FOURTH GRADE NOTHING and STONE SOUP at Playhouse Jr.

May 25, 2016

The acclaimed university's children's theatre double feature explores the wide variety of possibilities for family entertainment.
---
Review: TRU Celebrates a Merry, Morbid Christmas at Pittsburgh Public

May 9, 2016

Bells are ringing, children singing, all is merry and the suicide rate is off the charts in Truman Capote's private holiday nightmare
---
BWW Review: Mighty Music Carries SATURDAY NIGHT FEVER at PMT

February 22, 2016

PMT wrings good performances from an imperfect musical, but when the music sounds this good, it's hard to complain too much.
---
BWW Review: GUYS AND DOLLS Revives Old New York at Pittsburgh Public

February 4, 2016

Pittsburgh Public's staging of the classic musical tribute to New York's criminal underbelly is a laugh riot and a blast from the past.
---
BWW Review: SOME BRIGHTER DISTANCE Is a Space Oddity at City Theatre

February 4, 2016

Scientists, Nazis, silent movies, dreams and pastries all collide in an ambitious but dense new one-act.
---
BWW Review: ASSASSINS Is Tragically Topical at Split Stage

February 2, 2016

Two decades after its premiere, Sondheim's most controversial musical shouldn't feel as prescient as it does.
---
BWW Review: Madonna Mia! It's A SERVANT TO TWO MASTERS at the Pittsburgh Public

December 3, 2015

Fun will be had, sticks will be slapped, pizza will be eaten.
---
BWW Review: It's One Fine Day with BEAUTIFUL on Tour

November 6, 2015

Carole King's biomusical leans heavy on the bio, but in this case that's a good thing.
---
BWW Review: ALTAR BOYZ Sanctify Comedy at CLO Cabaret

October 12, 2015

Boy bands and Christian rock may not be as timely as they were when this gently edgy spoof premiered, but somehow that makes everything funnier.
---
BWW Review: THE LIGHT IN THE PIAZZA Dazzles at Front Porch

September 2, 2015

Director Stephen Santa brings unexpected charm and warmth to a sometimes-alienating work of art.
---
BWW Reviews: THE WEDDING SINGER Brings Nostalgic Fun to CLO

July 30, 2015

Get out your parachute pants and jelly bracelets- we're going back to a happier, crappier era.
---
BWW Reviews: INTO THE WOODS Tempers Magic with Humanity at St Vincent

July 27, 2015

It's the biggest and best show staged yet at St. Vincent's summer repertory company, and a fine cast brings music and heart to the unlikeliest of Disney musicals
---
BWW REVIEWS: CHICAGO Resurrects Burlesque at Theatre Factory

July 13, 2015

It's not all that jazz as usual in the Theatre Factory's gently reimagined production.
---
BWW Reviews: GYPSY Brings Soap-Opera Sheen to Classic Musical at CLO

July 13, 2015

CLO's production of the classic musical has star power and a spectacular score, but could use a little energy.
---
BWW Reviews: BUYER AND CELLAR Brings Fabulous Fun to Pittsburgh Public

June 25, 2015

A former 'Buffy' star, a legendary superstar, a make-out on the Matterhorn- what more could you want?
---
Summer Stages: Hot Town, Summer in the City! Pittsburgh Prepares for a Sizzling Summer of Art

June 15, 2015

Forget Christmas, summer is the most wonderful time of the year for theatre fans in the Burgh
---
BWW Reviews: NEXT TO NORMAL Brings a Softer Touch to Family Dysfunction at Stage 62

May 13, 2015

The Goodmans are as crazy as ever, but it's no Lifetime movie this time around.
---
BWW Reviews: Love Lives and Dreams Die in JACQUES BREL IS ALIVE AND WELL AND LIVING IN PARIS at PICT

May 8, 2015

Raucous, raw and rock-inflected: you've never heard cabaret like this before.
---
BWW Reviews: Prepare Ye for GODSPELL in Fox Chapel

May 8, 2015

What better show for a community theatre than a show about theatre... and community?
---