Greg Kerestan - Page 3
A long-time BWW regular, Greg Kerestan is proud to join the staff of his favorite website. Greg is a graduate of Duquesne University and Seton Hill University, where he studied both theatre and English. When not working for Social Security Disability, Greg freelances as an actor, writer and composer. His past musicals include "In Control," "Night of the Living Musical," and "Tink!," which won Outstanding Family Musical at the 2016 New York Musical Festival.
MOST POPULAR ARTICLES
LAST 30 DAYS
LAST 365 DAYS
BWW Review: DOWNSTAIRS Isn't the Play You'd Expect at City Theatre
Posted: Jan. 23, 2020


BWW Review: A MIDSUMMER NIGHT'S DREAM Makes for Wintry Summer Fun at PICT Classic Theatre
Posted: Feb. 18, 2020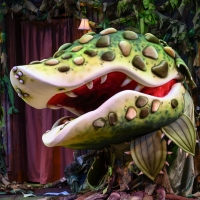 BWW Review: LITTLE SHOP OF HORRORS at Pittsburgh Public Theatre Doesn't Reinvent, But Doesn't Have To
Posted: Feb. 3, 2020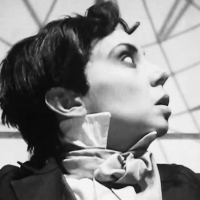 BWW Review: Manual Cinema's FRANKENSTEIN at City Theatre Is The World's Artsiest Drive-In Movie
Posted: Oct. 6, 2020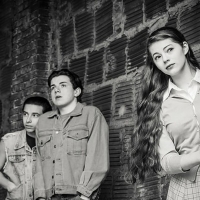 BWW Review: Prime Stage's THE OUTSIDERS Stays Golden at the New Hazlett
Posted: Mar. 9, 2020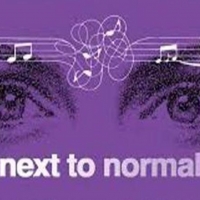 BWW Review: NEXT TO NORMAL Is Sadly Still Relevant at Split Stage
Posted: Feb. 13, 2020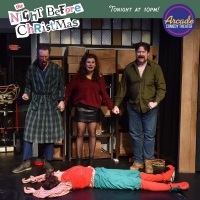 BWW Review: Two VERY Different Christmas Treats at Pittsburgh Public (PITTSBURGH LIGHTS AND LEGENDS) and Arcade Comedy Theater (THE NIGHT BEFORE CHRISTMAS)
Posted: Dec. 18, 2019


BWW Review: THE HUMANS Gets Weird on Multiple Levels at Pittsburgh Public

November 20, 2017

If you want to discuss mystery, and I think we need to at this point, there are two essential tropes that must be considered. First, we have Chekhov's gun- if a seemingly important thing is brought up, even casually, near the beginning, it will prove to be important by the end. (Case in point: Chekhov introduces a gun early in Hedda Gabler, and somebody gets shot by the end of the evening.) Second, we have the opposite of Chekhov's gun, the red herring- sometimes, a seemingly important thing is brought up, even casually, to divert attention and create misdirection from what is truly important. (Case in point, Sigmund Freud stated that anything longer than it is wide represented a phallic icon, but justified his own smoking by stating 'sometimes, a cigar can be just a cigar,' not emblematic of anything else.)
---
BWW Review: EQUUS Isn't Horsing Around at Pittsburgh Public

October 10, 2017

Peter Shaffer's genre-busting psychodrama gets a bracing production, featuring a revelatory change of pace by Daniel Krell.
---
BWW Review: Dying is Easy, Comedy Hard at City Theatre's A FUNNY THING...

October 4, 2017

Putney and McGeever both nail the sitcom rhythms of their dialogue, Putney channeling Kristin Bell's frayed-around-the-edges perkiness while McGeever strongly recalls Jesse Tyler Ferguson's squirmy tragicomedy in cult classic The Class. The rapport between the two of them is realistically uneasy, feeling alternately welcome and pathetic in both antagonistic and romantic moments. As directed by Joshua Kahan Brody, the balance never slides to firmly for too long to the 'funny' or 'dour' side of the sadcom scale, assisted by the intermittent interjections of Kendra McLaughlin's taciturn Geena.
---
BWW REVIEW: My Way Tributes Sinatra at St. Vincent

August 8, 2017

Classy, frothy, smooth and swingin', this Sinatra revue feels like a cruise ship nightclub show in the best possible way.
---
BWW Review: SEE HOW THEY RUN at St. Vincent Continues a Beloved Summer Tradition

July 13, 2017

If you've ever wondered what a farce by Agatha Christie would be like, St. Vincent's annual summer farce will satisfy your curiosity- not to mention showcase all the local favorites in their triumphant returns.
---
BWW Review: MISS ABIGAIL'S GUIDE Blends Laughs with Love at CLO Cabaret

July 6, 2017

In lesser hands, this Off-Broadway two-hander would be nothing but a long comedy sketch. But the never-a-dull-moment CLO Cabaret and a bona fide triple threat celebrity wring gold and unexpected emotional depth from the lightweight piece.
---
BWW Review: Blasphemy is Fun in AN ACT OF GOD at Pittsburgh Public

June 28, 2017

Marcus Stevens finally finds a role he can truly sink his teeth into, in this fluffy but unexpectedly dark Biblical farce.
---
BWW Review: WHY DO FOOLS FALL IN LOVE? Mines Humor, Heartbreak at St. Vincent

May 30, 2017

When the tunes are this infectious and the cast this endearing, little things like plot and characterization are secondary concerns.
---
BWW Review: TARZAN at PMT Anchored by Strong Performances, Lots of Rope

May 10, 2017

Disney's jungle tuner is all about stunts and spectacle, and PMT's production delivers both, with some spectacular singing thrown in.
---
BWW Review: Binge-Watching DEATH OF A SALESMAN at Pittsburgh Public

May 2, 2017

As blasphemous as it sounds, Arthur Miller's classic American tragedy is almost as good as peak television.
---
BWW Review: MEDEA Finds Reality Amidst Shadows and Sprites at Seton Hill

April 5, 2017

Parsing the real from the unreal, and the cathartic from the callous, makes Melissa Hill Grande's production of the Greek tragedy a unique, almost interactive, viewing experience.
---
BWW Review: DADDY LONG LEGS Blends the Sweet and Strange at Pittsburgh Public

March 22, 2017

A fantastic directorial interpretation and a dazzling cast bring lightness and charm to a deeply unusual, almost unbalanced, romantic comedy.
---
BWW Review: FOREVER PLAID Hits a High Note at the Lamp

March 9, 2017

The classic musical/cabaret hybrid takes audiences back to a different era in both music and comedy.
---
BWW Review: A Practically Perfect TWELFTH NIGHT at Pittsburgh Public

February 9, 2017

Shakespeare's remix of his own work gets masterfully refitted as full-on farce in Ted Pappas's production.
---
BWW Review: Life is a CABARET at Split Stage

February 2, 2017

Kander and Ebb's legendary musical has never been more timely.
---
BWW Review: THE HUNCHBACK OF NOTRE DAME Rings Out at PMT

February 1, 2017

After a two-decade wait, Disney's cult animated musical finally comes to the stage, in an all too timely production.
---
BWW Review: TOMMY Brings Sound and Fury at Pittsburgh Playhouse

October 27, 2016

Director/choreographer Zeva Barzell stages a flashy and energetic show, despite not having the strongest material to work with.
---
BWW Review: THE FANTASTICKS Reinvents Meta-Theatre at Pittsburgh Public

October 7, 2016

Gone are the Dust Bowl affectations and commedia dell'arte affectations- Ted Pappas's reworking of the Rostandesque chamber musical is all about the power of theatre
---
BWW Review: HAND TO GOD Is Devilishly Clever at City Theatre

October 7, 2016

Make no mistake- this isn't 'Sesame Street.' But it's not quite 'Avenue Q' either.
---
BWW Review: THE ODD COUPLE Hits Close to Home at St Vincent

August 16, 2016

From this famous play sprung the modern sitcom fully-formed, but it's a little darker than you might remember.
---