Debbie Gilpin - Page 8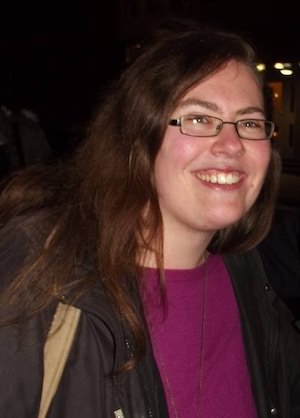 MOST POPULAR ARTICLES
LAST 365 DAYS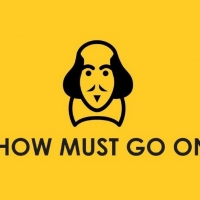 Robert Myles reflects on The Show Must Go Online
Posted: Nov. 15, 2020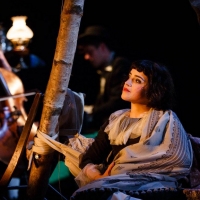 Interview: Audrey Brisson talks THE FLYING LOVERS OF VITEBSK
Posted: Nov. 26, 2020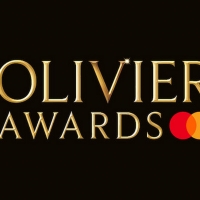 Get All The Latest Updates With Our 2020 Olivier Awards Live Blog!
Posted: Oct. 25, 2020


BWW Review: SAINT JOAN, Donmar Warehouse

December 20, 2016

George Bernard Shaw's 1923 play about the rise and fall of Joan of Arc closes the Donmar's autumn season, following One Night In Miami. Its main focus is female emancipation, highlighting the struggles that Joan faced to make her way through a man's world - as well as doing her best to stay true to her religion and loyalty to her country.
---
BWW Review: LUV, Park Theatre

December 14, 2016

Buckland Theatre Co. return to Park 90, following their critically acclaimed production Some Girl(s), with their revival of 1960s Broadway hit LUV, a comical look at the enduring struggle to get to grips with the meaning of love. It provides some welcome variety from the more festive offerings over the Christmas period.
---
BWW Review: GUY BARKER'S BIG BAND CHRISTMAS, Royal Albert Hall

December 12, 2016

The Royal Albert Hall is rapidly becoming synonymous with London's Christmas festivities, even being voted the 'Most Prestigious Christmas Venue' at the Prestigious Star Awards 2016. It continued its seasonal programme last night with a concert from Guy Barker's Big Band, with the help of a number of special guests.
---
BWW Review: ONCE IN A LIFETIME, Young Vic

December 7, 2016

After a 2016 programme that included Blue/Orange and Yerma, the first offering in the Young Vic's new season is a revival of George S. Kaufman and Moss Hart's Once in a Lifetime, which also marks comedian Harry Enfield's stage debut.
---
BWW Review: THIS HOUSE, Garrick Theatre

December 2, 2016

James Graham's political masterpiece makes its long-awaited West End transfer after runs at the National Theatre in 2012-13 and Chichester Festival this September. It takes over from the Branagh Theatre Company at the Garrick for a timely, yet limited, season.
---
BWW Review: NICE FISH, Harold Pinter Theatre, 25 November 2016

November 26, 2016

After the Harold Pinter Theatre had its final Sunny Afternoon in October, it is now home to Nice Fish for a limited run. Coming over from a sold-out season at New York's St Ann's Warehouse, the play is a unique collaboration between Mark Rylance and Louis Jenkins, an American prose poet.
---
BWW Review: KING LEAR, Barbican, 15 November 2016

November 16, 2016

Considered by many to be Shakespeare's most tragic play of all, the Royal Shakespeare Company's production of King Lear has transferred to London's Barbican for its winter season.
---
BWW Review: COMUS, Sam Wanamaker Playhouse, 1 November 2016

November 2, 2016

Hot on the heels of the hugely successful summer season comes 'Wonder Noir', Emma Rice's first winter season at the Sam Wanamaker Playhouse, and with it an opening production of John Milton's masque, Comus. A dark reflection of the Wonder Season opener, A Midsummer Night's Dream, it is a tale that truly befits the season's moniker.
---
BWW Review: MURDER BALLAD, Arts Theatre, 5 October 2016

October 6, 2016

Following a brief Off-Broadway foray in 2013, Murder Ballad makes its UK premiere at the Arts Theatre featuring an all-star cast of seasoned musical theatre performers. It is a 90-minute, sung-through rock musical with dangerous intentions.
---
BWW Review: THE PIANIST OF WILLESDEN LANE, St James Theatre, 13 September 2016

September 14, 2016

Following a critically acclaimed run earlier this year, Hershey Felder's The Pianist of Willesden Lane is playing again at the St. James Theatre for six weeks. To mark its return, a gala performance in aid of World Jewish Relief has taken place.
---
BWW Review: 946: THE AMAZING STORY OF ADOLPHUS TIPS, Shakespeare's Globe, 17 August 2016

August 18, 2016

Every year, the Globe hosts productions by writers other than Shakespeare - this year it sees the inclusion of Kneehigh Theatre's version of Michael Morpurgo's 946: The Amazing Story of Adolphus Tips. Adapted for the stage by Morpurgo and Emma Rice, it sits neatly in the middle of the Wonder Season, prior to embarking on a UK and US tour. On the face of it 946 is a family show, however there really is something for everyone.
---
BWW Review: SOME GIRL(S), Park Theatre, 19 July 2016

July 20, 2016

The latest production in the Park Theatre's Park 90 auditorium is a revival of Neil LaBute's Some Girl(s). Brought to the stage by the Buckland Theatre Company, the play follows Guy as he revisits some old flames in an attempt to exorcise some relationship demons before his wedding.
---