Cary Ginell

Cary Ginell has been writing theater reviews in Ventura County since 1996. He joined the staff of the Ventura County Acorn in 2007 and since then, has written over 500 reviews. In 2013, he started his own theater arts blog, VC On Stage (www.vconstage.com), which includes reviews of musicals and plays from Calabasas to Ojai. From 2005 to 2010, Cary was Broadway project manager for Alfred Publishing, producing all of the publisher's piano/vocal songbooks. He is the author of 9 books on music, including "Broadway Musicals: Show By Show," published by Applause Books.
MOST POPULAR ARTICLES
LAST 30 DAYS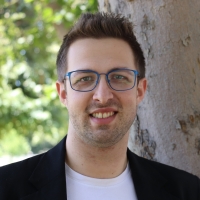 BWW Interview: Scott Bell of BANDSTAND at American Theatre Guild
Posted: Nov. 8, 2019


LAST 365 DAYS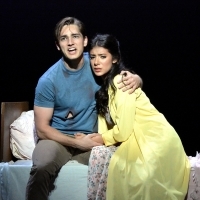 BWW Review: WEST SIDE STORY at 5-Star Theatricals
Posted: Jul. 27, 2019



BWW Review: 1776 at La Mirada Theatre For The Performing Arts
Posted: Jan. 31, 2019



BWW Review: RAGTIME at Pasadena Playhouse
Posted: Feb. 20, 2019



BWW Interview: Jonathan Sharp, Jack Stewart, Luna Montana Hoetzel of CAMELOT at Pacific Festival Ballet
Posted: May. 14, 2019



BWW Review: THE KING AND I at Fred Kavli Theatre
Posted: Dec. 28, 2018



BWW Review: SOUTH PACIFIC at Rubicon Theatre Company
Posted: Dec. 21, 2018



BWW Feature: THE KING AND I at Fred Kavli Theatre, Thousand Oaks
Posted: Dec. 23, 2018


BWW Review: THE DEVIL'S MUSIC: THE LIFE AND BLUES OF BESSIE SMITH at Rubicon Theatre Company

February 24, 2017

It's been 80 years since Bessie Smith, the celebrated Empress of the Blues, died a lonely death, after an auto accident on a desolate Mississippi road. Contrary to legend, Smith did not bleed to death after being refused admission to a white Southern hospital. That story was related to Down Beat magazine by Columbia Records impresario John Hammond, who later apologized, saying that it was all based on hearsay. But her injuries were severe enough so that when she was taken to the nearest hospital (which happened to be one that accepted blacks), that she was beyond saving, and died at the young age of 43.
---
BWW Interview: Marlie Rodriguez

February 20, 2017

Last month I went to a private showcase of music from the musical Hamilton. The showcase was organized by pianist/arranger/singer Justin Ramos, former director of vocal music at Newbury Park High School who is now living in New York. For his cast, Ramos utilized some of the more talented singers he worked with during his tenure at NPHS to make the showcase happen. Marlie Rodriguez played the role of Eliza, Alexander Hamilton's wife, and got an outpouring of applause for her singing from the invitation-only audience. We got together a few weeks later to talk not just about the singular honor of performing songs from Hamilton, which has already revolutionized Broadway, but how she has reached a crossroads in her still young career in musical theater.
---
BWW Review: GULF VIEW DRIVE at Rubicon Theatre Company

February 10, 2017

In See Rock City, the second installment of Arlene Hutton's trilogy about a post-World War II family, aspiring novelist Raleigh Brummett had left for New York to pursue his career, leaving his school teacher wife May behind in the rural town of Corbin, Kentucky. Hutton's trilogy about the Brummetts, a family struggling to stay together amid everyday challenges, concludes with the third and final chapter, Gulf View Drive, which plays through Sunday at the Rubicon Theatre Company in Ventura.
---
BWW Interview: Robert Weibezahl And Austin Robert Miller of AND LIGHTNING STRUCK: MARY SHELLEY AND THE CURSE OF CREATION at Lit Live

February 8, 2017

There are three new events being unveiled at the Simi Valley Cultural Arts Center Thursday evening: Lit Live, a new local production company, And Lightning Struck, a new play written by the eminent local actor and producer Robert Weibezahl, and a new director, 21-year-old Austin Robert Miller. The show plays for only four performances this weekend. We spoke with Weibezahl and Miller about their new creation, a play about creation itself, the subject being the story behind the writing of one of the most famous novels in English literature, Mary Shelley's Frankenstein.
---
BWW Review: DIRTY DANCING: THE CLASSIC STORY ON STAGE at Theater League

February 6, 2017

The success of the awkwardly titled Dirty Dancing: The Classic Story on Stage depends primarily on whether or not you were a fan of the motion picture it was closely modeled after. It's easy to say this since the stage version is nearly identical to the film, and in many ways works better as a live production. For the uninitiated or those who steered clear of the film, Dirty Dancing was one of the most successful motion pictures of the 1980s. The low-budget film became a surprise hit, earning $214 million at the box office and becoming the first film to sell more than a million copies on home video. The soundtrack LP, featuring a combination of original songs and vintage hits from the early 1960s, sold 32 million copies and spent four months on top of the best-selling album charts. Looking at the film from today's perspective, 30 years later, one wonders why it was so big. Though many remember the film as a charming coming-of-age story, critics called it 'schmaltzy,' citing the formulaic portrayal of its stock characters spouting trite dialog.
---
BWW Interview: Siena Avila of A CHRISTMAS CAROL at Thousand Oaks Repertory Company

December 14, 2016

Siena Avila is like many other 16-year-old high schoolers you know. Cheerful, friendly, enthusiastic, and just a little bit shy. But Siena has one thing that most kids her age don't have, an amazing singing ability and a natural instinct for performing everything from light opera to musical theater. We first saw her perform in the Ventura County Gilbert and Sullivan Repertoire Company's recent production of The Sorcerer this past summer. Shepherded to VCGSRC producers Rebecca and John Pillsbury, Avila has made an immediate impact on the Ventura County theater scene, most recently being double-cast with Mary Zastrow in the Thousand Oaks Repertory Company production of A Christmas Carol. We sat down with Siena last week to get to know her and find out where she's been and where she's going.
---
BWW Review: CALENDAR GIRLS at Santa Paula Theater Center

December 13, 2016

???????Calendar Girls, a 2009 play based on a hit 2003 film, is Tim Firth and Juliette Towhidi's true-to-life comedy about six middle-aged women from a village in Yorkshire, England who raise money by posing nude for a calendar, in the process becoming a worldwide sensation. The women's goal was to honor one of their members' husbands, who had died from leukemia, by raising money to purchase a settee to be dedicated to his memory. The 2003 motion picture starred Helen Mirren and became a major success, grossing nearly $100 million and garnering Golden Globe nominations for Mirren and co-star Julie Walters. The play is being presented at the Santa Paula Theater Center through December 18.
---
BWW Interview: Louis Baker of RAGTIME at Actors' Repertory Theatre Of Simi

December 2, 2016

Louis Baker has had a varied career in the entertainment world. As an actor, he studied under three prestigious performers: Bill Duke, Haile Gerima, and Debbie Allen. He has worked as a voiceover artist in the animation world, co-produces with his wife a family-centered web series called Faces of Offense, and has played a variety of roles on stage in shows such as Tommy, West Side Story, and The Wiz. But none of those parts are as meaningful to Louis as his current one - playing the historically-based author/orator Booker T. Washington in the Actors Repertory Theatre of Simi's production of Ragtime. The show closes this weekend, but we cornered Louis after last Sunday's performance to talk about his character in the context of the current political turmoil in America, which, unfortunately, is not that much different from what was depicted in E. L. Doctorow's famous novel.
---
BWW Interview: Meghan Jones of RAGTIME at Actors' Repertory Theatre Of Simi

November 30, 2016

The musical Ragtime, which plays through this Sunday, December 4, at the Simi Valley Cultural Arts Center, is an important work that weaves actual historical personages into the fabric of its three intersecting stories: an upper-class white family, the African American ragtime pianist Coalhouse Walker Jr., and the Latvian immigrant Tateh. Two of the historical characters in the musical had profound impacts on American political history, which have heightened relevance due to the emotionally charged 2016 election, refocusing attention on matters of race, class, and immigration. This weekend, we interviewed the actors portraying anarchist Emma Goldman and educator/orator Booker T. Washington in the show, which will be featured in advance of this weekend's final performances of this essential work of musical theater.
---
BWW Interview: Molly Ann Cunningham And Talia Asseraf of HAMLET at Curtain Call Youth Theatre

November 30, 2016

The idea of a woman playing the lead in Shakespeare's Hamlet is not a new one. The first female Hamlet, Elizabeth Powell, performed the role at London's Drury Lane Theatre in 1796 and by 1820, the first American 'Hamlette,' Sarah Bartley, played it at the Park Theatre in New York.
---
BWW Interview: Kimberly Kiley of RAGTIME at Actors' Repertory Theatre Of Simi

November 16, 2016

Everyone knows that the director is the person responsible for the look and content of a musical or play, but once the cast has been selected, sets and props are delivered, and all the technical elements are in place, who puts it all together? The week prior to a show's opening is called 'Tech Week,' a four or five-day period during which all the elements of a production are assembled on stage for the first time. Tech Week marks the transition period between the rehearsal stage and the performance stage of a production. Once the show is underway, it is the job of the stage manager to supervise, coordinate, and maintain all of the sundry elements that make up a production, from lighting, sound, and sets to costume changes, blocking, and all the performers' backstage activity. As we found out, it takes a particular kind of person to become a stage manager. He or she has to be detail oriented, disciplined, unflappable, and resourceful. Kimberly Kiley, who is currently serving as stage manager for the Actors' Repertory Theatre of Simi's production of Ragtime, has all of these attributes and more. We visited her before a performance last weekend and were introduced to the new staging area at the theater where Kiley is stationed during a show.
---
BWW Review: RETURN TO THE FORBIDDEN PLANET at Rubicon Theatre Company

November 4, 2016

Before Mamma Mia!, before The Marvelous Wonderettes, and before Jersey Boys, there was Return to the Forbidden Planet, an Off-Broadway space farce that was one of the first musicals to incorporate pop hits into its score. A spoof of the 1956 cult sci-fi film, Forbidden Planet, Bob Carlton's musical utilizes the language and general storyline of William Shakespeare's The Tempest in relating the adventures of an interstellar space ship, which is drawn to a mysterious planet by a mad scientist and his beauteous daughter. The show is being staged at the Rubicon Theatre Company in Ventura in a colorful, lively production directed and choreographed by Kirby Ward.
---
BWW Review: ALL MY SONS at Elite Theatre Company

November 2, 2016

The title of All My Sons, Arthur Miller's riveting play of guilt, heartbreak, and tragedy, refers to 21 young World War II combat pilots, who were needlessly killed when cracked cylinder heads were unknowingly installed in their airplanes. The blame for this lays at the feet of Joe Keller, a successful manufacturer who decided that since there was so much pressure on him to produce much needed airplane parts, that he decided to push the faulty heads through, instructing his factory manager, Steve Deever, to paint over the cracks and ship them out anyway. But Joe allowed Steve to accept the blame after the tragedies and is now languishing in prison while Joe has gotten off scot-free.
---
BWW Interview: Isa Briones of EVITA at Cabrillo Music Theatre

October 20, 2016

If you have the opportunity to see Cabrillo Music Theatre's splendid production of Evita this weekend, you will no doubt be drawn to the electrifying performances by its stars, Cassandra Murphy, as Eva Peron, and Marc Ginsburg, as Che (profiled in our October 4 story - http://vconstage.com/marc-baron-ginsburg-talks-about-playing-che-in-cabrillos-new-production-of-evita/ ). But there is another, younger, performer who we predict will be a big star, whether it is on the stage, in films, or on television. Her name is Isa Briones. Isa, who is just 17, is a high school senior who comes out of the ensemble to play the part of Argentinean dictator Juan Peron's unnamed mistress, who gets shooed out of the president's palace by Eva and sings the lament, 'Another Suitcase in Another Hall.' It is one of the most quietly exquisite moments in the entire musical. Prior to playing in Evita, Isa was astonishing in Pico Playhouse's production of Next to Normal, in which she played the part of confused teen Natalie Goodman. We had a chance to visit with Isa, and found out that not only is she no novice in the world of performing, she has a perceptive and mature perspective on performing and working within a character in a musical. VCOS: Isa, when I looked at your website and checked out your credits, I was stunned by all the things you've done and that you are still only seventeen. It helps when your parents are in show business, too, doesn't it?
---
BWW Interview: Rebecca & John Pillsbury of THE SORCERER at Ventura County Gilbert & Sullivan Repertoire Company

October 13, 2016

For years I have been saying that the best kept secret in Ventura County theater is the Ventura County Gilbert & Sullivan Repertoire Company. Celebrating its 10th season this year, the VCGSRC is currently going through its second cycle of the eleven operettas in the canon produced by the venerable English composing team of lyricist/librettist W. S. Gilbert and composer Sir Arthur Sullivan. Its production of The Sorcerer, now playing at the Hillcrest Center for the Arts, was the first complete G&S opera, first performed in 1877. It's a marvelous production for the Halloween season, beautifully sung and acted, with a typically witty G&S story, albeit with a serious undercurrent.
---
BWW Interview: Marc Baron Ginsburg of EVITA at Cabrillo Music Theatre

October 4, 2016

In Cabrillo Music Theatre's new production of Evita, the role of Che, the narrator figure based on Marxist revolutionary Che Guevara, is played by Marc Baron Ginsburg. A Philadelphia native, Ginsburg has enjoyed a varied career on both coasts prior to coming to Cabrillo. His favorite roles include Aaron (First Date,) Lord Farquaad (Shrek), Lawrence Jameson (Dirty Rotten Scoundrels), and Quixote/Cervantes (Man of La Mancha), among many others. He also played Fagin in Cameron Mackintosh's First National Tour of Oliver! Marc and his wife Liza, who is also a performer, are recent parents of a son, Phoenix, who was born in June. We talked to Marc about his career and his approach to the key role he is playing in Evita.
---
BWW Review: HOLLYWOOD REVISITED at Oxnard Civic Auditorium

September 26, 2016

You've seen them. Gaudy costumes worn by Hollywood and Broadway stars, preserved and on display in museums and galleries. It's a great way to witness first-hand the trappings of the pretend, magical worlds brought to us on celluloid, television, and the live stage. But when you see those famous outfits, hanging stiffly on mannequins, you get the sense something is missing. It's as if they were embalmed mummies from ancient Egypt, beautiful but lifeless. That's what makes a show like Hollywood Revisited, which played Sunday afternoon at the Oxnard Civic Auditorium, so valuable and different as a unique piece of show business entertainment.
---
BWW Interview: Steve Perren of PARADE at Panic! Productions

September 15, 2016

His day job is as associate justice of the Second District, Division Six of the California Courts of Appeal, but Steve Perren's passion for the stage has seen him appear in a variety of shows in Ventura County over the years. He played founding father Roger Sherman in Cabrillo Music Theatre's 2012 production of 1776 and has also appeared in numerous operettas staged by the Ventura County Gilbert and Sullivan Repertoire Company. In Panic! Productions' Parade, currently playing at the Hillcrest Center for the Arts, Perren is ideally suited for the part of Judge Leonard S. Roan, who presides over the trial of accused child murderer Leo Frank. Parade deals with the real-life arrest and trial of Frank (played by Joshua Finkel), a Georgia factory superintendent who was accused of murdering 13-year-old factory worker Mary Phagan in 1913. We sat down with Steve during a break in rehearsals for the show, and talked about his unique perspective as an actor who also shares the occupation of the character he portrays.
---
BWW Interviews: Joshua Finkel of PARADE at Panic! Productions
August 31, 2016
---
BWW Review: NEXT TO NORMAL at Pico Playhouse

August 24, 2016

Last Sunday, we ventured into Los Angeles to see two Ventura County theater alumni in a production of Tom Kitt and Brian Yorkey's Next to Normal, the Tony and Pulitzer Prize-winning musical that is being staged at the Pico Playhouse. Michelle Lane and Harrison Meloeny were both in Cabrillo Music Theatre's 2015 production of Mary Poppins and have reunited to appear in this highly acclaimed production.
---
5