Cary Ginell

Cary Ginell has been writing theater reviews in Ventura County since 1996. He joined the staff of the Ventura County Acorn in 2007 and since then, has written over 500 reviews. In 2013, he started his own theater arts blog, VC On Stage (www.vconstage.com), which includes reviews of musicals and plays from Calabasas to Ojai. From 2005 to 2010, Cary was Broadway project manager for Alfred Publishing, producing all of the publisher's piano/vocal songbooks. He is the author of 9 books on music, including "Broadway Musicals: Show By Show," published by Applause Books.
MOST POPULAR ARTICLES
LAST 30 DAYS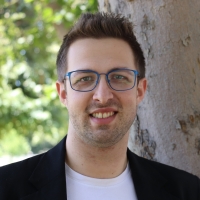 BWW Interview: Scott Bell of BANDSTAND at American Theatre Guild
Posted: Nov. 8, 2019


LAST 365 DAYS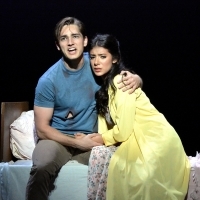 BWW Review: WEST SIDE STORY at 5-Star Theatricals
Posted: Jul. 27, 2019



BWW Review: 1776 at La Mirada Theatre For The Performing Arts
Posted: Jan. 31, 2019



BWW Review: RAGTIME at Pasadena Playhouse
Posted: Feb. 20, 2019



BWW Interview: Jonathan Sharp, Jack Stewart, Luna Montana Hoetzel of CAMELOT at Pacific Festival Ballet
Posted: May. 14, 2019



BWW Review: THE KING AND I at Fred Kavli Theatre
Posted: Dec. 28, 2018



BWW Review: SOUTH PACIFIC at Rubicon Theatre Company
Posted: Dec. 21, 2018



BWW Feature: THE KING AND I at Fred Kavli Theatre, Thousand Oaks
Posted: Dec. 23, 2018


BWW Interview: Kaelia Winterstein of A KLINGON CHRISTMAS CAROL at Lit Live

December 1, 2017

Producer Kaelia Winterstein talks about Lit Live's West Coast premiere of the new play 'A Klingon Christmas Carol,' which makes its debut December 14 at Santa Susana High School in Simi Valley.
---
BWW Review: ANIMAL CRACKERS at Ojai Art Center

November 28, 2017

Ojai Art Center's production of 'Animal Crackers' features impeccable performances by Sean Mason (Groucho), Daniel Mitchell (Chico) and Anna Kotula (Harpo) as the Marx Brothers. Directed by John Medeiros.
---
BWW Review: WOMEN ON THE VERGE OF A NERVOUS BREAKDOWN at Musical Theatre Guild

November 16, 2017

Frantic, broad comedy and an attractive Spanish-flavored score highlight Musical Theatre Guild's recent staged reading of Jeffrey Lane's 'Women on the Verge of a Nervous Breakdown.'
---
BWW Review: TAKING SIDES at Rubicon Theatre Company

November 3, 2017

The time: 1946. The place, Berlin, Germany. Esteemed German conductor Wilhelm Furtwangler, who refused to leave his post as head of the Berlin Philharmonic, despite his refusal to acknowledge the vicious Hitler regime, is interrogated by an American de-Nazification officer, who believes Furtwangler was protecting a hidden loyalty to the Third Reich.
---
BWW Interview: Barry Pearl of ALL SHOOK UP at Studio C Performing Arts

November 1, 2017

Jukebox musical featuring Elvis Presley catalog is refreshing, funny, and has some of the most energetic, stellar choreography of the year.
---
BWW Review: JOSEPH & THE AMAZING TECHNICOLOR DREAMCOAT at 5-Star Theatricals

October 23, 2017

5-Star Theatricals (formerly Cabrillo Music Theatre) unveils its first production, an ambitious reworking of 'Joseph & the Amazing Technicolor Dreamcoat.' Did it work? Read our review to find out!
---
BWW Interview: Miyuki Miyagi of JOSEPH & THE AMAZING TECHNICOLOR DREAMCOAT at 5 Star Theatricals

September 28, 2017

Newcomer Miyuki Miyagi was stunning in her SoCal debut in 'Jacques Brel is Alive and Well and Living in Paris' and is now making her first appearance with 5 Star Theatricals with 'Joseph and the Amazing Technicolor Dreamcoat.' The Brooklyn transplant is an impressive singer and actress and if her past performance was any indication, she will certainly find her place in L.A.'s theater community.
---
BWW Review: SUGAR at Alex Theatre

September 25, 2017

The temptation to take a film classic and turn it into a Broadway musical is a road fraught with peril. How do you take something perfect and make it better? This was the question posed in 1972 when producer David Merrick decided to musicalize the uproarious 1959 farce Some Like It Hot. The result was Sugar, which enjoyed a respectable 14-month run on Broadway (505 performances) and received four Tony nominations, including one for lead actor Robert Morse, who played Jerry/Daphne. The 86-year-old Morse was on hand at the Alex Theatre in Glendale Sunday night as Musical Theatre Guild presented a rousing staged reading of the musical. Morse and the audience clearly enjoyed the show (he could be seen doing a virtual karaoke act of the score from his seat), but most of what works for the show is what worked for the film, with little new of substance added to the musical.
---
BWW Review: INCOGNITO at Rubicon Theatre Company

September 20, 2017

Nick Payne's acclaimed Off-Broadway smash 'Incognito' makes its West Coast debut with this thought-provoking production, staged at the Rubicon Theatre Company in Ventura.
---
BWW Review: AT THE END OF THE DAY at Elite Theatre Company

August 23, 2017

The Elite Theatre Company begins a new theatrical experiment as three high school actors not only perform, but help in writing the script for a new drama, 'At the End of the Day.'
---
BWW Interview: Will Shupe of BILLY ELLIOT at Simi Valley Cultural Arts Center

August 20, 2017

Versatile actor Will Shupe moonlights as a set designer. Some of his secrets are revealed in this fascinating interview.
---
BWW Interview: Becky Castells of BILLY ELLIOT at Actors' Repertory Theatre Of Simi

August 18, 2017

Choreographer Becky Castells talks with VC On Stage about working with children and eleven-year-old dance whiz Marcello Silva in the Actors' Repertory Theatre of Simi's production of 'Billy Elliot The Musical'
---
PETER PAN at Cabrillo Music Theatre

July 15, 2017

Cabrillo Music Theatre Changes Its Name To 5 Star Theatricals
---
BWW Review: PETER PAN at Cabrillo Music Theatre

July 5, 2017

An interview with Carly Bracco, who performed as Jane and Tootles in the national tour of 'Peter Pan' who is now playing the title role.
---
BWW Interview: KAYLA BAILEY ("INTO THE WOODS") at Thousand Oaks High School

May 17, 2017

Any time a high school theater department takes on a Stephen Sondheim musical, the intensity level cranks up a notch. So when drama teacher Joseph Donia took on Into the Woods, which the school last did in 2008, he needed some extra expertise behind the scenes to deal with Sondheim's uniquely difficult vocal score. Enter Kayla Bailey, a graduate of Oaks Christian High School (2007), Cal Lutheran University (2011), and a former Miss Ventura County (2012), who has been seen locally mainly as a performer. Donia chose Bailey to be his vocal director despite Bailey never having served in that capacity before. But when, as the saying goes, opportunity knocks, you go for it, and Bailey, who has a uniquely positive spin on life, leaped in feet first and has been having the time of her life. We spoke with Kayla in between performances about this unique experience, one which has already had a major effect on her career outlook going forward.
---
BWW Review: STATE FAIR at Alex Theatre

May 9, 2017

The corn was high as an elephant's eye at the Alex Theatre in Glendale last Sunday as Musical Theater Guild presented a staged reading of Rodgers and Hammerstein's bucolic musical State Fair, the only musical R&H wrote specifically for the screen. State Fair wasn't adapted for the stage until 1996, the final show produced by David Merrick, Broadway's notorious 'abominable showman.'
---
BWW Review: SYLVIA at Rubicon Theatre Company

May 5, 2017

What would it be like if dogs could speak? That's one question that is answered in A. R. Gurney's 1995 play Sylvia, which deals with much more than just a man and his dog. Sylvia is currently playing through Sunday, May 7 at the Rubicon Theatre Company Ventura.
---
BWW Review: KING OF THE ROAD: THE ROGER MILLER STORY at Laguna Playhouse

May 1, 2017

King of the Road: The Roger Miller Story features brilliant performance by Jesse Johnson as the late country music star
---
BWW Previews: BLEACHER BUMS at Playhouse 101

April 28, 2017

Tonight, we are excited in welcoming Playhouse 101, a new multi-use theater which makes its debut in Agoura Hills. Located in an office building complex at 28720 Canwood St., Playhouse 101 is managed by Jeff Wallach, artistic director for Curtain Call Youth Theatre. Jeff has ambitious plans for his new venue, including renting it out for rehearsals and concerts in addition to conventional theatrical plays and musicals. We visited the theater yesterday, where Jeff proudly showed us around. Its first production, the popular baseball comedy Bleacher Bums, bats leadoff in the Playhouse 101 season.
---
BWW Interview: Aileen-Marie Scott of DOGFIGHT at Camarillo Skyway Playhouse

March 30, 2017

Director Aileen-Marie Scott discusses directing techniques and the 2012 Off-Broadway musical, 'Dogfight,' about a special relationship that develops on the eve of the Vietnam War.
---
4