Bryony Rae Taylor
MOST POPULAR ARTICLES
LAST 30 DAYS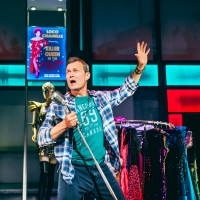 Bill Ward Discusses EVERYBODY'S TALKING ABOUT JAMIE
Posted: Aug. 1, 2019


EDINBURGH 2019: BWW Review: TONY SLATTERY: SLATTERY WILL GET YOU NOWHERE, The Stand
Posted: Aug. 17, 2019


EDINBURGH 2019: BWW Review: LUCY MCCORMICK: POST POPULAR, Pleasance Courtyard
Posted: Aug. 13, 2019


EDINBURGH 2019: BWW Review: BRYONY KIMMINGS: I'M A PHOENIX, BITCH, Pleasance Courtyard
Posted: Aug. 16, 2019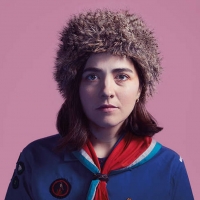 EDINBURGH 2019: BWW Review: DO OUR BEST, Underbelly
Posted: Aug. 12, 2019


EDINBURGH 2019: BWW Review: HELEN BAUER: LITTLE MISS BABY ANGEL FACE, Pleasance Grand
Posted: Aug. 14, 2019


EDINBURGH 2019: BWW Review: LONDON HUGHES: TO CATCH A D*CK, Pleasance Courtyard
Posted: Aug. 12, 2019


LAST 365 DAYS
BWW Review: JESUS CHRIST SUPERSTAR, Barbican
Posted: Jul. 9, 2019


Paul Miller Talks WHILE THE SUN SHINES
Posted: Jun. 13, 2019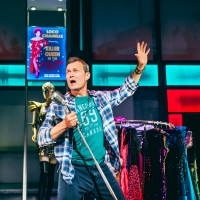 Bill Ward Discusses EVERYBODY'S TALKING ABOUT JAMIE
Posted: Aug. 1, 2019


Clare Perkins Talks SWEAT at Gielgud Theatre
Posted: Jul. 4, 2019


BWW Review: BRONX GOTHIC, Young Vic
Posted: Jun. 6, 2019


EDINBURGH 2019: BWW Review: TONY SLATTERY: SLATTERY WILL GET YOU NOWHERE, The Stand
Posted: Aug. 17, 2019


EDINBURGH 2019: BWW Review: LUCY MCCORMICK: POST POPULAR, Pleasance Courtyard
Posted: Aug. 13, 2019


EDINBURGH 2019: BWW Review: ALGORITHMS, Pleasance Courtyard

August 19, 2019

Algorithms is a feel-good show, comic and gently moving. It's written by Sadie Clark who developed the play through the Soho Theatre's Writer's Lab.
---
EDINBURGH 2019: BWW Review: HOTTER, Underbelly

August 19, 2019

Mary Higgins and Ell Potter interviewed women and trans people from the age of 11 to 97 about what gets them 'hot', and then made a wonderful verbatim piece of theatre.
---
EDINBURGH 2019: BWW Review: TONY SLATTERY: SLATTERY WILL GET YOU NOWHERE, The Stand

August 17, 2019

A manic mash-up of memories from his career, Tony Slattery is asked questions by his good friend Robert Ross.
---
EDINBURGH 2019: BWW Review: BRYONY KIMMINGS: I'M A PHOENIX, BITCH, Pleasance Courtyard

August 16, 2019

I'm a Pheonix, Bitch is an autobiographical piece which chronicles a deeply horrendous time in Bryony Kimmings' life through the years 2015-16 with the loss of her relationship, her mental health, and, nearly, her child.
---
EDINBURGH 2019: BWW Review: ZOË COOMBS MARR: BOSSY BOTTOM, Monkey Barrel Comedy

August 16, 2019

Zoë Coombs Marr's 2016 show Trigger Warning was the bonkers brainchild of a comedian fed up with the tribulations of being a woman in comedy. She toured as a bloke called Dave for a few years which, as she puts it, 'did wonders' for her career. This time around, she claims she will do 'a normal comedy show'.
---
EDINBURGH 2019: BWW Review: HELEN BAUER: LITTLE MISS BABY ANGEL FACE, Pleasance Grand

August 14, 2019

Helen Bauer is being marketed as 'a self-confessed attention seeker', and she really wants you to watch. An inward look at all things Helen.
---
EDINBURGH 2019: BWW Review: TYPICAL, Pleasance Courtyard

August 13, 2019

Ryan Calais Cameron's new play, Typical, is a monologue depicting an unthinkable, but depressingly fathomable, true story.
---
EDINBURGH 2019: BWW Review: LUCY MCCORMICK: POST POPULAR, Pleasance Courtyard

August 13, 2019

Lucy McCormick is back, inflicting her twisted brilliance on Edinburgh, following her last hit Triple Threat in 2016. A show with expertly deployed obscenity, with a smattering of absolute indecency.
---
EDINBURGH 2019: BWW Review: CATHERINE COHEN: THE TWIST...? SHE'S GORGEOUS, Pleasance Courtyard

August 13, 2019

Gorgeously indiscreet, this New York Comic is as sharp as they come. Bubbly, with a sprinkling of aggression. Cohen hails from New York, where she has a weekly slot at Alan Cumming's cabaret bar a?" her act includes songs a?" and Henry Koperski accompanies her on keys.
---
EDINBURGH 2019: BWW Review: DO OUR BEST, Underbelly

August 12, 2019

Produced by double Fringe-First winning Francesca Moody (of Angry Alan and Square Go), self-obsessed 30-year-old Girl Guide Sephie tries to achieve her entertainment badge after several failed attempts.
---
EDINBURGH 2019: BWW Review: ORLANDO BAXTER: FINDING MARIAH, The Stand

August 12, 2019

It's comedy, but not as you know it. Orlando Baxter structures his set around his struggle to reconnect with his father in his hometown in Massachusetts, and the discovery that he may have a half-sister.
---
EDINBURGH 2019: BWW Review: LONDON HUGHES: TO CATCH A D*CK, Pleasance Courtyard

August 12, 2019

Hughes' highball energy will make this hour of comedy pass in the blink of an eye.
---
EDINBURGH 2019: BWW Review: CONSPIRACY, Underbelly

August 12, 2019

A powder keg of stupefaction and anxiety. Three people - Rose Wardlaw, Azan Ahmed and Shannon Hayes - explore their conspiracy theories around the famous 1932 photo of 11 builders precariously eating their lunch atop the Rockefeller Centre.
---
BWW Review: ELEANOR MORTON: POST-MORTON, The Stand Comedy Club

August 12, 2019

Eleanor Morton is aloof you can't help but warm to her not-quite-but-nearly deadpan attitude, but the comedian treads some already pretty-well trodden comedy ground.
---
EDINBURGH 2019: BWW Review: WHAT GIRLS ARE MADE OF, Assembly Hall

August 12, 2019

Darlingheart's Cora Bissett is an ex-indie rocker whose star rose, but fell, 25 years ago. Firmly in the sky again, she revives What Girls Are Made Of for another spell at the Fringe
---
BWW Interview: Bill Ward Discusses EVERYBODY'S TALKING ABOUT JAMIE

August 1, 2019

Known in soap-land for his roles as villain Charlie Stubbs in Coronation Street and farmer James Barton in Emmerdale, Bill Ward talks to us about walking a mile in four-inch stilettos as he takes over the role of Hugo/Loco Chanelle from RuPaul's Drag Race star Bianca Del Rio.
---
BWW Review: JESUS CHRIST SUPERSTAR, Barbican

July 9, 2019

It was the 2016 Regent's Park production that landed Jesus its first Olivier Award, for Best Theatre Revival. It's this version that has now made its way to the Barbican and (sorry, not sorry): THANK HEAVENS.
---
BWW Interview: Clare Perkins Talks SWEAT at Gielgud Theatre

July 4, 2019

Sweat, by Lynn Nottage, is based on interviews with steelworkers' of a small town in Pennsylvania. The play has transferred to the West End Gielgud Theatre after a sold-out, critically acclaimed run at Donmar Warehouse. We chat to Clare Perkins, who plays Cynthia.
---
BWW Review: ON YOUR FEET!, London Coliseum

June 28, 2019

On Your Feet! weaves the songs Gloria Estefan and Miami Sound Machine into the 'coming up' story of the Cuban-American artist.
---
BWW Interview: Paul Miller Talks WHILE THE SUN SHINES at Orange Tree Theatre

June 13, 2019

Artistic Director of Orange Tree Theatre, Paul Miller, talks about staging Terence Rattigan's comedy While the Sun Shines, a play about 'making hay' in the London Blitz.
---
1