BWW Review: AN AMERICAN IN PARIS at Landestheater Linz
Gershwin's marvelous in Linz!
A night at the theatre will give you heartful laughs, honest tears and loads of dreams. It is an institution for everyone, a special and unique place, where magic things can happen.
The Landestheater Linz is facing rough times, local politicians decided enormous pay cuts for the successful house. Because of it's reputation, People all over Europe stick together to show their love and appreciation for what was created and brought to life in Linz. Without the City's encouragement, shows like AN AMERICAN IN PARIS would not be viable. (click here to read everything about #linzliebtseintheater)
Among this tough time, Nick Winston put on his version of AN AMERICAN IN PARIS, the first german production of Gershwins Ballett Musical hosted by one of the best german speaking musical theaters.
Winston is a powerhorse director and choreographer. His dance numbers will leave you breathless in your seats. His staging requires a lot of stamina from his actors. German speaking tripple threats are not easy to find but Linz was able to sign some of the finest for their musical ensemble.
Winston decided to start his show dark and dusty, uncomfortable like it must have been after World War II. Within art, the happiness and joy is coming back in peoples hearts, it's not only black and white, it's getting more and more colorful and worth living.
In the middle of the post war szenario is veteran Jerry Mulligan, searching for love and a place to present his art. There might be no better city than the la ville lumière.
The role of Jerry Mulligan stands for the peoples wishes and dreams, happiness and light.
Playing Jerry Mulligan is a challenge for every actor. You have to be an outstanding tripple threat and you have to find your own interpretation of the character. Audiences are familiar with Gene Kelly in the Hollywood Movie and nobody wants to see a poor copy of that. You have to bring something fresh and new to the part.
Nick Winston found his perfect Jerry Mulligan in the famous austrian Musical actor, GERNOT ROMIC. (click here to read the interview with Gernot Romic)
ROMIC is giving a performance of a lifetime. His dancing is outstanding. He only stops to sing instead of breathing. Sit back and relax ROMIC bringing the house down.
Winstons creation is as emotional as it is full of energy. The stage is filled with loads of dancing feet.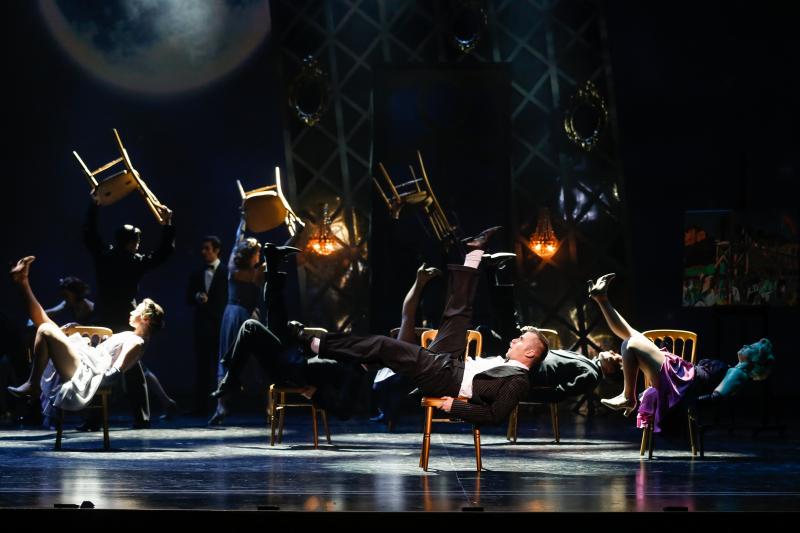 ©Barbara Palffy
ROMIC Partner in crime, Lise Dassin (played by Myrthes Monteiro) is a perfect match, you are able to feel the blaze between the two of them. Dassin might be the leading female part but there is another one woman claiming all the attention. Playing Milo Davenport, DANIELA DETT is cunningly charming and delightfully amusing. DETT is one of the many reasons to not miss this wonderful production.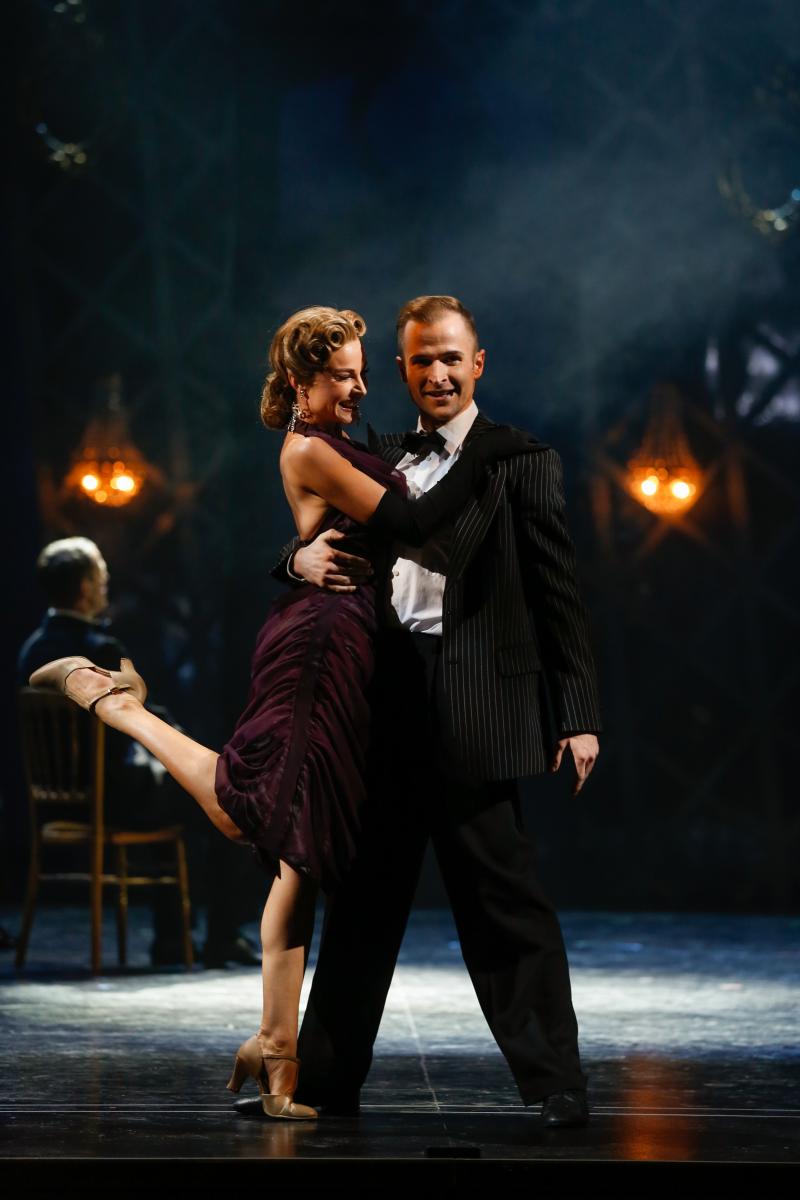 ©Barbara Palffy
The German opening of AN AMERICAN IN PARIS is a fast paced fresh and highly enjoyable Version with more than 30 musicians in the pit. Live theatre at it's best.
Nick Winston created a romance in big pictures, heartful laughs, honest tears and loads of dreams, everything you need for a great night at the theatre.
Linz is in love with his theatre, tickets are hard to get, most of the shows are sold out quickly. People are talking in the streets about the tremendous productions they are able to witness.
It is true, the theatre makes our world a little bit better and brighter in any way. It is a gift for all of us.

Related Articles View More Austria

Stories

Shows